Commentary
Feel the power
Kenny Powers learns to pitch (from a real pitcher)
Updated:
August 13, 2012, 3:17 PM ET
By
Brandon Sneed
| ESPN The Magazine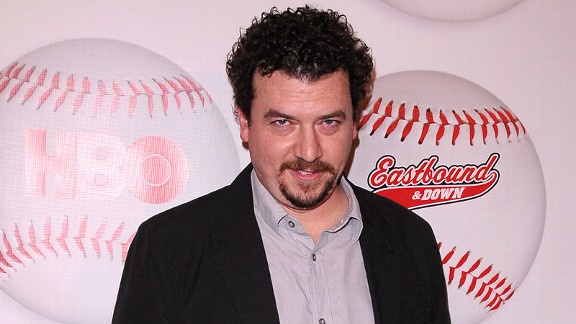 AP PhotoActor Danny McBride got pitching lessons from a former pro -- now Kenny Powers can really pitch.

This story appears in the Feb. 20, 2012 "Rivalry Issue" of ESPN The Magazine. Subscribe today!
KENNY POWERS is a whole new man. Oh, don't worry: In the third and final season of HBO's Eastbound & Down, which begins Feb. 19, Danny McBride's character will still have a mullet, will still be grotesque and will still lust to play in the bigs again. But this time the pitcher will actually throw like a pitcher thanks to McBride's work with former pro Heath Altman. The two initially teamed up before Season 1, when Altman was simply tasked with making the actor passable. "The first time I met with him," says McBride, "I threw a pitch and he said, 'Good thing this is a comedy!' We ended up shooting real close to hide my terrible form." But McBride's mechanics have improved so much since then that for this season, in which Powers joins the minor league team in Myrtle Beach, S.C., Altman taught him a circle changeup and a split-fingered pitch. "He could throw a decent bullpen now," Altman says. Not coincidentally, you'll see Powers on the field more than ever in the final episodes. McBride won't reveal how it will play out, but we get the sense that the show will get mileage out of Myrtle Beach's mascot, the Mermen. "I want a whole line of Mermen shirts and hats," he says.
Brandon Sneed is a contributing writer for ESPN The Magazine. Follow The Mag on Twitter, @ESPNmag, and like us on Facebook.
ESPN The Magazine: February 20, 2012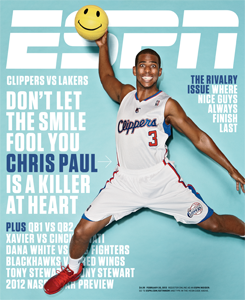 FEATURES

COLUMNS

MORE FROM THE ISSUE