Commentary
Boris Diaw shoots with camera, too
Updated:
March 28, 2012, 4:01 PM ET
By
Theresa Manahan
| Special to Page 2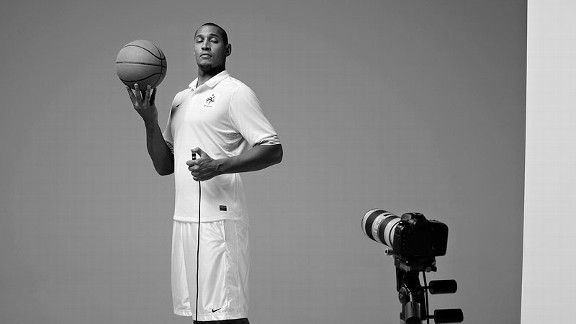 Courtesy of Nike Boris Diaw juggles basketball and photography, such as on this special shoot for Nike.
It started with a family trip to Senegal, years ago.
It ended with a PR campaign throughout France and parts of the United Kingdom and Germany.
In between there were numerous African safaris and an internship with National Geographic.
This is the tale of a basketball player, Boris Diaw, and his first love: photography.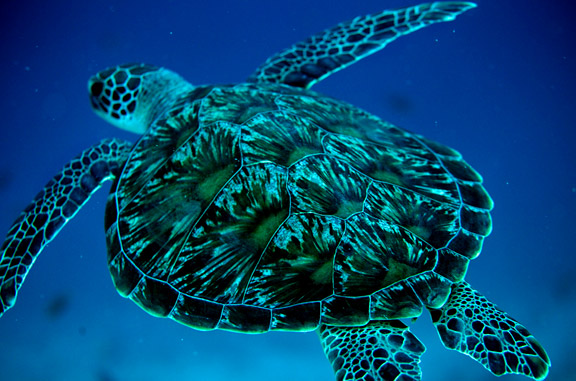 Boris DiawWhile snorkeling off Zanzibar, Boris Diaw snapped a shot of a sea turtle.
Diaw -- formerly of the Charlotte Bobcats, currently with the San Antonio Spurs -- discovered his talents for snapping shots on a 2003 trip to Senegal, when he was visiting his father. He bought a beginner camera and took pictures of family, friends and the country. His face still lights up when he tells of a trip a year later on his first African safari where his interest in photography blossomed.
"I love animals and being able to take back the memories of being in the wild and seeing all this wildlife happening, not being in a zoo," he said.
A longtime admirer of National Geographic photographer Steve Winter's work, Diaw reached out to the man with an interest in shadowing him for an upcoming story. With a connection through the NBA, Winter last year invited Diaw for a week-long internship to India's Bandhavgarh National Park, a tiger reserve and wildlife sanctuary.
"He told me right away: 'You should come. I'm leaving on Tuesday.' It was like Friday, something like that," Diaw recalled. "He's like, 'I'm leaving on Tuesday, going to India to finish a story on Indian tigers."
Time crunch aside -- complete with expedited visa arrangements -- Diaw found himself face-to-face with the biggest cats in the jungle.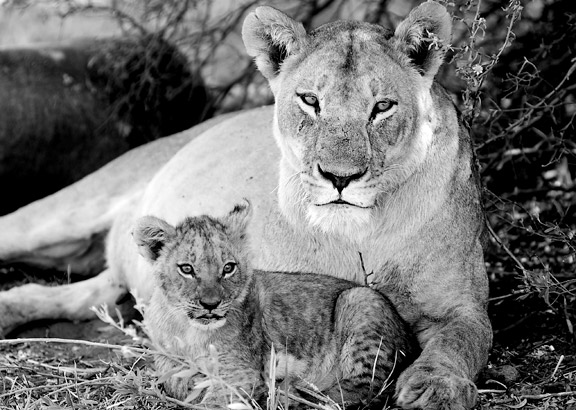 Boris DiawIn addition to snapping shots of tigers, Boris Diaw caught these lions on a trip to South Africa.
Winter had been working on the project for some nine months when he made his last trip in search of a shot of the tigers' cubs. It took three weeks to get that one shot. Diaw and Winter spent the start of their trip jumping through piles of red tape as they arrived just one day after a tiger had killed two people. The surrounding villages were up in arms and the park was almost impenetrable as the government was on tight crackdown enforcing strict security standards.
Despite the challenges, Winter was stunned by Diaw's dedication to the craft and determination to learn.
"It almost seems like his vision is based in the art world because he's very knowledgeable about photography composition," Winter said. "It's almost like you forget that he's an NBA player when you're with him. He would stuff all 6-8 of him in a little one of these Suzuki Maruti Jeeps that we take out."
And if grades were being given for this internship, Diaw passed easily.
"He spent a long time going over his own work and judging it and thinking about what he could do better," Winter said. "Now that's what makes a great photographer or a great artist of any kind."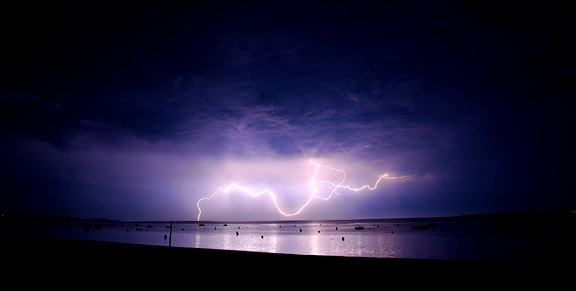 Boris DiawBoris Diaw is an opportunistic photog, snapping this during a storm near his home in Bordeaux, France.
National Geographic wasn't the only company admiring Diaw's talents. Nike this February tapped Diaw as the artistic director and photographer for the release of its French Football Federation away jersey, La Silhouette Blanche. Diaw in turn turned to friends to appear in the shoot, including former Suns teammate Steve Nash, French rugby player Fulgence Oeudraogo and actor/director Eric Judor. The project took place at Diaw's studio 3D in Phoenix over the three-day stretch when his Bobcats played the Suns in early February.
Diaw, accustomed to photographing ferocious animals and exotic landscapes, found the assignment a change of pace.
"Usually I do landscapes," he said. "I do animals on safari, so lions and cheetahs and leopards, but usually I don't have to direct them. So at the other end I'm like, 'Put your head like this, chin down.' It was definitely an experience to work with people. It was my first time."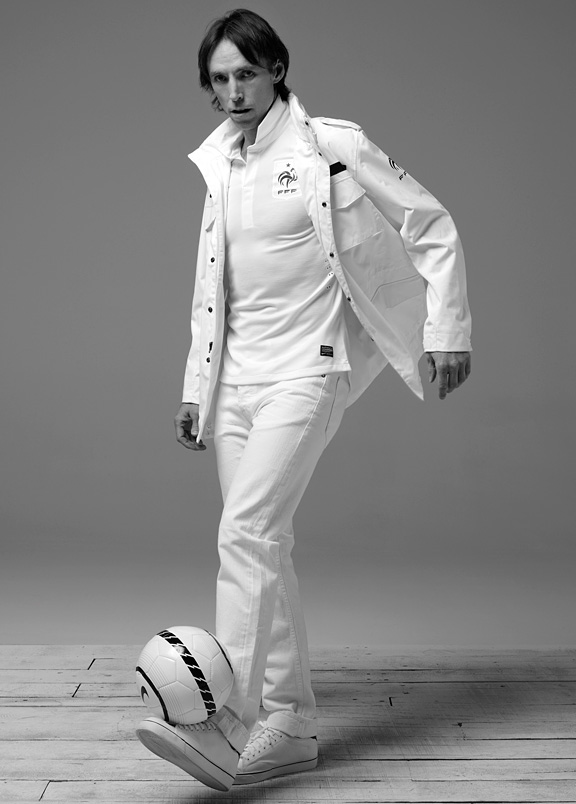 Courtesy of NikeFor away matches, France will wear the white shirt shown off here by soccer fan Steve Nash.
Nike hosted a release party in Paris on Feb. 24 and the images appear in magazines and newspapers throughout France and in parts of the U.K. and Germany.
Cyril Masson, a routine Nike photographer who moonlighted as Diaw's assistant during the shoot, noted how involved Diaw was in bringing design and direction to the project.
"Boris is really open-minded and humble, he always wants to learn something, to understand the way that everything works," Masson said. "It was his first studio photo shoot, but he understood very fast that to get a good picture, the most important thing is to get confident with the model. He did it in a wonderful way."
Now in the offseason when Diaw books travel, photography is always top of mind. His passion has taken him to Hawaii to capture a volcano, snorkeling in Martinique in the French Caribbean and on safari at least once a year.
Up next is a project still in the black room. Diaw has designed the layout, authored and is using all original photography in a children's book that illustrates the ABCs of Africa.
Still on his bucket list?
"I want to shoot twisters, tornadoes," he said. "I want to shoot a volcano. I did, but not erupting.
"I would love to go to Canada and be able to shoot polar bears, or Alaska.
"And the Super Bowl."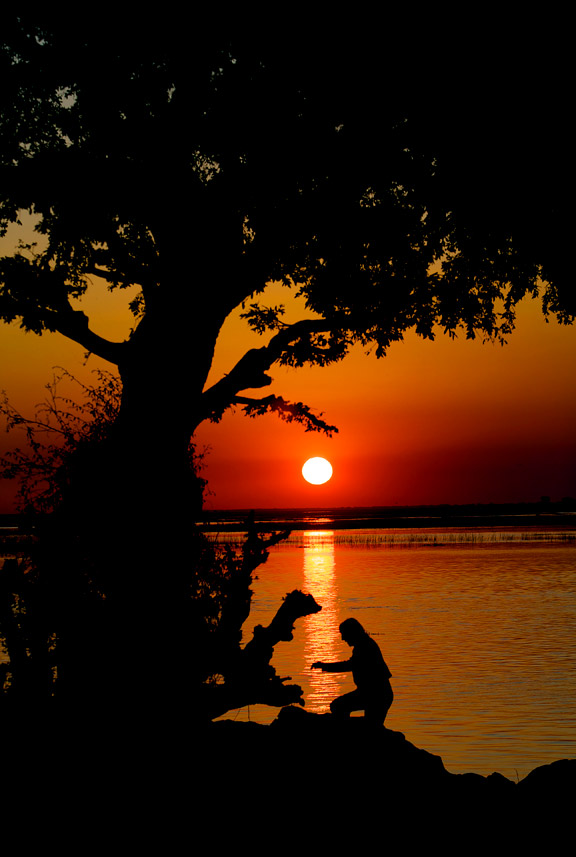 Boris DiawBoris Diaw captures his mother in Botswana, against the backdrop of a stunning African sunset.
Theresa Manahan is a contributing writer for ESPN The Magazine and ESPN.com. She's a former collegiate hurdler currently considering Parkour perhaps or just jumping random cars to test her tarnished skills. She can be reached at theresa(dot)manahan(at)gmail(dot)com and is also on Twitter (@TMLManahan).