Commentary
Red Sox, Yankees run world of MLB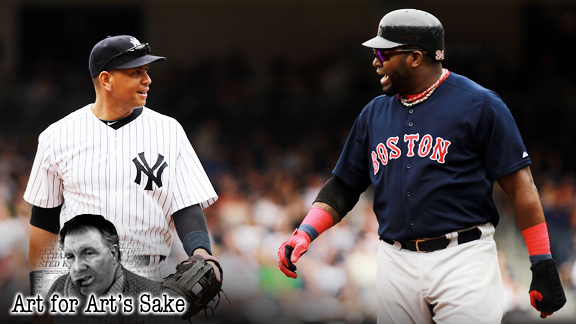 Getty ImagesAlex Rodriguez and David Ortiz are parties to the most significant MLB games every single year.
Editor's note: Art Garfamudis originally wrote for Page 2 in 2008, before he retired to dedicate himself to preparing his safe house for any number of civilization-threatening crises. The depletion of his potable water, dried food and ammunition have lured him out of retirement to again present his unique perspective on the sports world.
Now that Opening Day is upon us, I'm gonna tell you something you probably already know: Major League Baseball is just a mule for the Red Sox and Yankees. You know; a conveyance. Like a hot dog is for mustard to a mustard lover. It exists only to serve those two franchises. Everything else is just window dressing.
This is one of the great unwrittens of baseball, and maybe the greatest conspiracy in a sporting world founded and run by conspiracies.
How do we know this for sure? Well, take a look at what MLB did this year. They added another wild-card team. They made a lot of noise about "fairness" and "adding excitement," but we know the real reason behind the move, right? It was to make sure that both the Red Sox and Yankees make it to the postseason. Call it the "Rays Workaround." For a decade, with just one exception, New York and Boston finished one-two or two-one in the American League East. Usually, it meant that both teams would go to the playoffs. Then the Rays and their unending stream of young talent came along and trashed the model. Three of the past four years they knocked either Boston or New York out of the postseason with their small-market hijinks.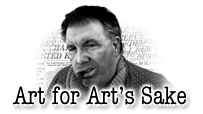 Since, as we established at the outset, baseball exists merely to serve at the pleasure of Boston and New York and their fans, these Rays intrusions couldn't be allowed to stand. Short of contracting the franchise -- and don't doubt they considered it -- something had to be done.
Anyway, that's your proof. Now, if you're watching Boston or New York play (or both at the same time, if you're really lucky), you know you're getting to the root of what the whole enterprise is really all about. But there are a lot of other games on the schedule, too, right? What about them? What do they mean? How significant are they?
As a fan, you deserve to know how important the game you're watching is. In fact, you might even wonder if it's worth watching at all -- especially if it doesn't involve the Red Sox or Yankees. Should you even be spending your time on it? Isn't there something else you could be doing, like watching the Red Sox or Yankees or reading up on the Red Sox or Yankees so you'll enjoy their next contest that much more?
What I've done out of the goodness of my overtaxed heart is come up with a point system that assigns value to every one of the 2,430 scheduled major league games in 2012. Now, with this handy chart, you will know for certain just how much real value the game you're watching has. Look, I'm not doing anything many teams don't already do with their multilevel ticket pricing based on the quality of opponents -- I'm just keeping it more real.
Here's the scoring system:
Points -- matchups
100 -- Yankees vs. Red Sox
90 -- Yankees/Red Sox vs. Rays
80 -- Yankees/Red Sox vs. Blue Jays
75 -- Yankees/Red Sox vs. any other AL team
70 -- Yankees vs. Mets
65 -- Yankees/Red Sox vs. any other NL team
20 -- First-place AL team vs. non-first-place team
10 -- Non-first-place AL team vs. non-first-place team
5 -- First-place NL team vs. non-first-place team
0 -- Non-first-place NL team vs. non-first-place NL team
The reasons these point values were chosen should be pretty self-explanatory. The gold standard is when the two great franchises meet, and everything else falls in line behind that. Because the Rays continue to be a hemorrhoid to the process, their games against Boston and New York are worth more. The Blue Jays are worth a bit more, too, because they're in the same division and are usually a quality opponent.
Even though the Mets are hurting, their games against the Yankees carry extra weight because New York vs. New York is the reason that interleague play was invented in the first place. The only National League teams worth anything are the ones playing the Yankees or the Red Sox. (Or, just for the sake of charity, in case one or both of the teams happens to be in first place.)
Games can also be upgraded with this bonus scoring plan I devised:
Bonus scoring
• Add 25 points if the Yankees are playing the Red Sox
• Add 10 points if Yankees/Red Sox opponent is battling them for a wild-card spot or first place after the All-Star break
• Add 10 points if a non-Yankees/Red Sox AL game impacts the Yankees/Red Sox playoff chances after the All-Star break
• Add 5 points if Yankees/Red Sox opponent is in first place
• Add 5 points retroactively if NL team later plays Yankees or Red Sox in World Series
Yeah, I just made the Yankees-Red Sox head-to-heads worth another 25 points. During the time it took me to type the list above and now, I realized I wasn't giving them enough weight relative to the other games. So, now they're worth 125 points. The rest of the bonus scoring should make sense if you think about it.
So, if come July 27 you find yourself watching the Marlins host the Padres, you'll know what the score really is: nothing -- unless one of them goes on to meet the Yankees or the Red Sox in the Fall Classic. Then your game becomes a five-pointer and wasn't, therefore, a complete waste.
Look, if your idea of a good time is spending the season watching games in the 0-to-20-point range, have at it. But I'm telling you this: If you use my scoring system the right way, you'll see the games that "they" think really matter -- and what "they" think is what counts the most.
Artemis Arthur Garfamudis originally studied typing at the Miss DuPrix School of Business on Route 22 in North Plainfield, N.J. He has since taken several refresher typing courses. It is with great pride that he types all his own columns.
Follow Art Garfamudis on Twitter @artgarfamudis ... if you dare.