Commentary
A one-sentence analysis of Browns QBs
After treating the announcement with more secrecy and intrigue than the launch codes to our nuclear arsenal, just before kickoff in Week 1 the Cleveland Browns' new, no-nonsense coach, Eric Mangini, made Brady Quinn his starting quarterback in perpetuity, which turned out to last 10 whole quarters. Quinn was then benched in favor of Derek Anderson, who earned the starting job by passing for 92 yards, no TDs and three interceptions in a 34-3 blowout loss to Baltimore. "I just think Derek did some things that were positive," said Mangini, who was interrupted by the sound of Otto Graham rolling over in his grave.
Taking the advice of Common, who mocked Quinn from the stage during a recent show in Ohio, Mangini decided to stick with Anderson, for now, because, well, he "sensed a real sense of calm" in him during the Browns' 10th loss in a row, where they improved significantly by losing by only three points. One more note: Anderson's one saving grace was he had a connection with Braylon Edwards -- who was promptly traded to the Jets. (Quinn, the former Notre Dame golden boy from Dublin, Ohio, and 22nd overall pick in the 2007 draft, responded by guzzling another one of those shakes of his.)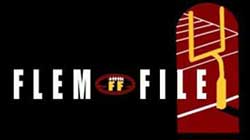 Somehow, after all this, crazy Cleveland fans still longing for the 1940s and '50s, when the Browns were the Yankees of pro football, keep complaining that the quarterback position has been an absolute nightmare since the Browns rejoined the league.
Oh, come on.
The truth is, I can sum up the problems the Browns have had at quarterback since 1999 in one simple sentence …
It's interesting to note that, recently, when things looked like they were at their absolute worst, former Browns quarterback Tim Couch, the No. 1 pick overall in 1999 and the guy who started this whole mess, stepped right back into his usual role with the team, managing, like he always did, to make things just a wee little bit worse by telling a local reporter last week that, heck, no quarterback could be successful with the Browns, even, say, one like Couch, a cannon-armed Heisman Trophy finalist at Kentucky who was paid $48 million over seven years by Cleveland and started his career in the third quarter of the 1999 season opener a very telling 0-for-3 with a pick in a 43-0 loss to the rival Pittsburgh Steelers, something we were told not to worry about because, heck, he had beaten out the likes of Ty Detmer for the starting job (6-for-13 for 52 yards and a pick against Pittsburgh) and the head coach was offensive guru Chris Palmer and, on top of that, the entire franchise had four years to regroup after being moved to Baltimore and renamed the Ravens (and trust me, the Browns had time on their hands, because I visited them during this stretch and they were so bored they were re-mowing the grass on the practice field); so, eventually, Couch worked through his 0-5 start to throw a Hail Mary to beat the New Orleans Saints 21-16 on Oct. 31, 1999, and then the hated Steelers two weeks later, 16-15, only to be sacked 56 times, which led to a broken leg and his eventual replacement by Detmer in Week 15; a pattern that would repeat itself in 2000, when a banged-up Couch was dumped for Doug Pederson -- a 12-year NFL journeyman and a really good guy who is best known as the ignominious backup to the Green Bay version of Brett Favre, the one quarterback who actually never needed a backup -- halfway through the season, a logical move followed by the bizarre decision to bench Pederson in Week 14 in favor of something called Spergon Wynn (which, I honestly thought, was the name of the sailboat on "Gilligan's Island"), a player, we should note, the Browns selected before Tom Brady in the draft, who would go on to a successful career (as a backup in the CFL) after proving Palmer's finely tuned instincts correct by throwing for 17 yards (I'm not making this up,
[+] Enlarge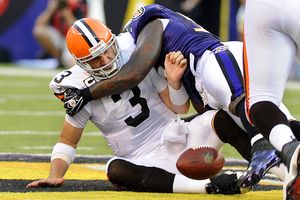 Al Messerschmidt/Getty ImagesDerek Anderson is the only Browns quarterback
to achieve a passer rating above 80 for an entire season since Cleveland rejoined the NFL in 1999.
folks, there are, like, laws and stuff) in a 48-0 loss to the Jags that led to his own benching and
Palmer's
dismissal after a 3-13 season and two seasons of the worst offense in the NFL, a tradition new (and equally outmatched) head coach
Butch Davis
managed to continue in
2001
, when
Couch
started all 16 games, throwing for 3,040 yards and 21 picks versus 17 TDs while leading the Browns to a 7-9 finish -- something that, you would assume, taught them a lesson about being consistent at quarterback -- psych! -- instead, Davis already had his eye on
Kelly Holcomb
, an undrafted 28-year-old signal-caller from Middle Tennessee State who hadn't thrown an NFL pass in four years (a surefire formula for NFL quarterbacking success if there ever was one) yet nevertheless still got the starting nod at the beginning of
2002
, only to be replaced by
Couch
in Week 3 who, two weeks later, was injured in the fourth quarter while trailing the Baltimore Ravens 23-8, after which, while lying on the turf dazed and in pain,
Couch
heard the normally decent Browns fans expressing some serious season-ticket holding schadenfreude, cheering for the possibility of
Holcomb
coming back in (a bit twisted, sure, but the fans turned out to be right, because
Holcomb
nearly brought the Browns back, losing 26-21 while playing on, get this, a broken freaking leg -- a "teeny tiny" fracture, according to Davis who, you might say, was just a "teeny tiny" ways away from being a successful pro coach -- it was one of the few truly heroic things any quarterback in Cleveland has done since the 1980s), a gesture that, nonetheless, caused a teary-eyed
Couch
, his face more twisted than the Cuyahoga River, to say after the game, "I've laid it on the line for this team and this city and for them to turn on me and boo me in my home stadium is a joke -- a joke … I've worked my a-- off here and this is … it's hard to take, man," after which he came back and led the Browns to the playoffs, only to be hurt in the season finale, where he had to sit and watch as
Holcomb
(26-of-43 for 429 yards and three TDs) lost a wild-card shootout to the Steelers 36-33, but earned the
2003
starting spot, for three games, anyway, until he was sidelined by broken ribs, replaced again (sigh) by
Couch
, whom he, in turn, replaced in Week 7 for seven straight games, including a 44-6 win over Arizona where
Holcomb
threw for 392 yards and three TDs, only to be benched, again, (need Tylenol, must get Tylenol) after throwing two picks in the first half against the Rams on Dec. 8,
2003
-- an opportunity that
Couch
seized with all the gusto and passion of an air kiss, losing three straight, including 35-0 to those QB-killing Ravens, before regrouping and beating Cincinnati 22-14 in what would be
Couch's
final game in Cleveland (not to mention the NFL); a departure that would complicate his life (after he was cut by the Jags in 2007,
Couch
was suspended for six games by the NFL for violating the league's steroids policy, ending a train wreck of a career that almost puts him in the same pantheon as
Ryan Leaf
) and -- believe it or not -- the Cleveland quarterback position in
2004
, which went something like this (deep breath, people)
Jeff Garcia
, just beginning his nomadic wanderings through the NFL wilderness (remember him playing for Cleveland? I know, I know, it's like a jolt to the memory bank, like, hearing the words "Josie's on a vacation far away …") started with a decent performance in a 20-3 win over the Ravens, but
Garcia
went 2-7 after that and was replaced by
Holcomb
, who in Week 12 threw for 386 yards (that's the good news) in a 58-48 loss to the Bengals (bad news) which resulted in
Davis
resigning and rookie
Luke McCown
being thrown to the wolves with a four-game losing streak which ended when a healthy
Holcomb
came back and, as per tradition in Cleveland, beat Houston 22-14 in his final game as a Brown before moving on to Buffalo, which, once again, opened the spot for new, can't-miss coach
Romeo Crennel
, who for a fresh, hip, new, exciting start in
2005
, tabbed 12-year veteran
Trent Dilfer
, who has since described the problems in Cleveland as deep, multilayered dysfunction (think: Bundt cake of bad football), but was, in light of the team's shortcomings, valiantly mediocre in 11 starts that took their toll on his knees and his psyche, pushing the revolving door in Cleveland just far enough for former Akron Zip and third-round pick
Charlie Frye
, a (really) poor man's
Ben Roethlisberger
, taken a full round ahead of the now 4-0
Kyle Orton
, by the way, to start the final five games of the
2005
season, going 2-3 but with a team rookie-record 136.7 passer rating against the Jags, which combined with his Ohio roots was, I suppose, enough to win him the starting quarterback job permanently -- a term that means right around half a season in Cleveland -- because in
2006, Frye
, not to be mistaken (or is he?) for the Vegas juggler and magician of the same name, was 3-8 as a starter when he got hurt against the Chiefs and was replaced by former Oregon State Beaver and Baltimore Ravens sixth-round draft pick, the 6-foot-6
Derek Anderson
(nickname: DA, sweet), who threw two fourth-quarter TD passes to lead the team to a 31-28 win in overtime capped by his 33-yard scramble to set up the winning field goal … only to lose his next three starts, including a 22-7 loss to the Bucs where he threw four picks and zero TDs, forcing Crennel to go back to
Frye
for a season-ending loss to Houston, the hangover from which must have extended into the
2007
season opener against Pittsburgh, because, get this,
Frye
was benched before halftime and, 48 hours later, traded to Seattle for a sixth-round pick (the first time in modern pro football history that a starting quarterback in Week 1 was traded before the second game of the season -- yeah, take that Al Davis), causing, one might think, Cleveland's crazy, complicated, confusing and cockamamy quarterback carousel to finally spin fully out of control; instead, in the topsy-turvy, upside-down world of the Browns,
Anderson
actually settled into the position in
2007
(aw come on, it didn't take that long), throwing five TDs the next week against the Bengals and leading the Browns (with a passer rating that twice pushed north of 140) to a 10-6 finish; only -- you guessed it -- to struggle to a 3-5 start in
2008
, when he was replaced by
Brady Quinn
, who (having already banked a cool $7.75 million for carrying a clipboard) teased the Lake Erie faithful with two TDs and a 104.3 passer rating in a shootout loss to the Broncos only to -- yeowch -- break his finger the following week in a win against Buffalo that caused (spin)
Anderson
, then (spin) former Miami quarterback and seventh-rounder
Ken Dorsey
and then (spin … baaaaarfffff) sixth-rounder and Toledo Rocket
Bruce Gradkowski
to combine for an 0-6 finish that got Crennel fired in favor of the, you know, no-nonsense Mangini, who, we were told (right after former Browns QB great
Bernie Kosar
declared for bankruptcy and declared himself "an idiot") would restore some common sense, order, discipline and success to the Cleveland Browns, starting, first and foremost, with their quarterbacks, a statement that, in light of the circus under center so far in
2009
, can mean only one thing: Hello,
Brett Ratliff
.
David Fleming is a senior writer for ESPN The Magazine and the author of the memoir "Noah's Rainbow" and "Breaker Boys: The NFL's Greatest Team and the Stolen 1925 Championship." And his work will be featured in the 2009 Best American Sports Writing anthology. The Flem File appears every Wednesday during the NFL season with updates on Mondays and Fridays.
ESPN Senior Writer
Senior writer for ESPN The Magazine and FlemFile columnist for ESPN.com.
Has written more than 30 cover stories for SI and ESPN.
Author of "Noah's Rainbow" (a father's memoir) and "Breaker Boys" (stolen 1925 NFL title).
NFL WEEK 5 PREVIEW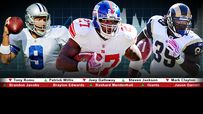 PICKS
COLUMNS/BLOG POSTS
MNF: Jets at Dolphins
FINAL WORD
POWER RANKINGS
HOT READ: Johnson, Fitzgerald duel
STOCK WATCH: Fallers, risers
ROOKIE SURPRISES
SCOUTS INC.