How I learned to love Dikembe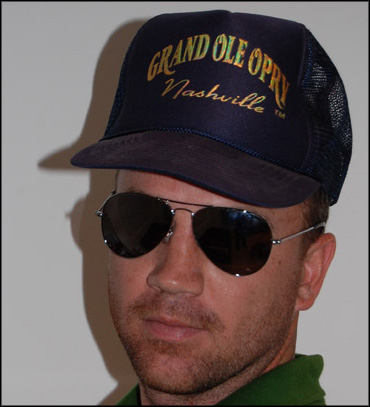 By
CASEY HARVERSTICK
Age 33
Pharmaceutical project manager
Austin, Texas

ROCKETS AT SPURS
>>I'm a lifelong NBA fan, but when The Mag dispatches me to San Antonio, I'm terrified. NBA players are large. And rich. I'm neither.
>>I pull into the media parking lot of the AT&T Center and notice a guy with a comb-over climbing out of an El Camino. I'm already in high company.
>>On my way to the arena's press area, the elevator attendant blames Tony Parker's 1–11 shooting performance the previous night on his recent wedding.

>>It doesn't take long to find the media catering table. It's crowded. I spot the camera guys immediately. Not a handsome group. Big eaters.
>>I gingerly walk out to the court during shootarounds. This is crazy. Can I go anywhere I want? Look, there's Dikembe Mutombo. Man, Bruce Bowen is skinny. Hubie! I see Hubie Brown.
>>I find my seat. Oh, my god. Midcourt, second row. I have my own stats monitor and phone. Very excited. Waiting to be kicked out.
>>There's Manu. There's Manu's bald spot.
>>Seat is mine. Seat is mine. Seat is mine.
>>Big Shot Bob is giant. He's the first player to really impress me with his size. Massive. And tall.
>>I think I just had my picture taken. I'm kind of a big deal.
>>Do you know how tall 7'6" is? It's comically giant. Yao Ming's legs are three times as thick as anyone else's on the floor.
>>Bonzi Wells suspiciously eyes a group of rabid Rockets fans in the upper deck. He has a strange ritual with the hand powder, an odd take on patty-cake. He's turning out to be a weird dude.
>>Is Eva here? Nope. Too bad.
>>During the anthem, I can feel my heart pounding.
>>They turn off the lights for the Spurs' intro, and I see Duncan hanging on the rim, swaying back and forth. He must be stretching. It looks intimidating.
>>Cheerleaders in person > cheerleaders in HD.
>>Comb-over man from the El Camino is the scorer. Funny. Guy next to me is a Hawks scout. Wait, the Hawks have scouts? High turnover, I'd imagine.
>>Three refs, two mustaches.
>>Hawks scout says he's surprised by Manu's bald spot. This explains a lot about the Hawks. How does anyone in the NBA not know about Manu's bald spot?
---
>>I can see the Fox Sports commentator work the Telestrator. Impressive in person.
>>Duncan off the glass. An NBA jump shot up close is a thing of beauty.
>>During timeouts, Dikembe rubs other players' heads.
>>Oops, I almost cheered. The Worldwide Leader told me not to cheer.
>>Dikembe gripes to a ref during a timeout, even though he hasn't been watching the game. Love this guy.
>>The Spurs mascot, the Coyote, gets too close to Bonzi Wells during a timeout. Bonzi looks scared.
>>The Fox Sports crew has a batch of homemade cookies. Too many for them to eat. Should I ask?
>>Speaking of food, it's a tight game, and Dikembe is entranced by the blimp dropping Quiznos coupons.
>>The Hawks scout thinks I'm spying on him. He's practically turned his back to me. I hide my notes. We're at war.
>>Up close, Brent Barry looks like Vanilla Ice.
>>Shane Battier is checking in. He's got a tiny head for a man his size. >>I finally catch Dikembe watching the game, with 1:24 left in the fourth quarter.
>>Too late. Spurs win.
---
>>I head to the Rockets' locker room. They say most visitors' locker rooms aren't very nice, and they're right. Steve Francis, who didn't play, stares at me like I owe him money. Two feet to my left, Yao is sitting in a chair giving interviews to nine reporters. They're eye level with him. To my right, Dikembe is holding court in boxer briefs and a dress shirt. I think I make this out: "And the referee gave me a technical foul for wearing red underwear." He sounds like Cookie Monster.
>>I'm very nervous. And Stevie Franchise's stare isn't helping. Eventually I get up the nerve to approach Dikembe.
Me: "Dikembe, anything you want to say to your fans?"
DIKEMBE: "I love all my NBA fans."
Cookie Monster.
DIKEMBE: "Tell all NBA fans I love them."
He just repeated himself. And he's not smiling. Is he messing with me?
Me: "Thanks, Dikembe."
DIKEMBE: "Gobbley gurbley doo."

>>The Spurs' locker room is jammed with media. Which raises a question: Can you imagine if, every morning, there were six cameras waiting to film as you stepped out of the shower? Can you imagine making $10 million a year?
>>Matt Bonner emerges from the showers screaming that Kevin Durant hit a three to win a double-OT game. They have TVs in the showers?
>>How do players get dressed in front of reporters? Simple. They slip on their boxers underneath their two towels. Most of them do, anyway.
>>Michael Finley turns down an interview. He's ripped. Brent Barry throws his towel at a few members of the media. Not sure how to explain that one. His dad was known to be crusty.
>>Matt Bonner tells me it's all a dream, the NBA life. He says that his first year of pro ball was in Italy and that his paychecks bounced, and he didn't always have running water. Suddenly, Barry comes over and stares at me. He's waiting on Bonner. I thank Bonner and tell him I could go for a beer. I have no clue why I said that, but I decide I really like Matt Bonner. Dikembe, however, stole the show.
THE FANS STRIKE BACK
It's ESPN The Magazine's issue for the fans, about the fans and even written by the fans.

FAN VS. WILD
We dropped a NASCAR fan five miles from Martinsville with $20 in his pocket and 24 hours until the Subway 500. His mission? Score a ticket to the race -- and survive!

HOW I LEARNED TO LOVE DIKEMBE
What happened when we sent a fan to cover an NBA game?

WHAT I LEARNED AT THE BEARS GAME
Life in the NFL can be a zoo.

DUPED
Its sounds like a fairy tale. Steve Yzerman, the legendary hockey hero, reaches out to Braxton Davis, a sick little boy. Think you've read this story before? Bet you haven't.

WOULD THE REAL O.J. MAYO PLEASE STAND UP?
Lots of people have been saying lots of things about O.J. Mayo for a long time. Care to know if any of it's true?

A LOVE-HATE RELATIONSHIP
For 352 days a year, Ron and Laura Ezell have the perfect marriage. Those other 13 days -- when Auburn or Alabama takes the field -- are a whole other story.

OUTTAKES
Kenny Mayne is kinda scared of Superfans like John "Big Dawg" Thompson, Steve "Raider Mort" Mortara and Joe "The Birdman" Ripley.

CAN'T BEAT 'EM? CURSE 'EM
Cardinals backers are once again bemoaning their team's bad luck. But the football-mad folks in one Pennsylvania town will tell you there's a darker force at work.

NO TICKET? NO PROBLEM
Wanna go to the game without going into debt? We asked some street wise scalpers to let you in on the tricks of their trade.

READ BETWEEN THE LINES
If the Giants-Patriots Super Bowl matchup doesn't have you on the edge of your seat, just follow our prop-bet guide ... and bet your lungs on "Free Fallin'."

FORMULA FOR FAILURE
It's early, but the formula for success in Minnesota isn't adding up. In fact, most fans say the Timberwolves are playing like it's 1989.


ESPN Top Headlines