Commentary
I, Ochocinco, am a reporter this week
Originally Published:
February 1, 2010
By
Chad Ochocinco
| Special to Page 2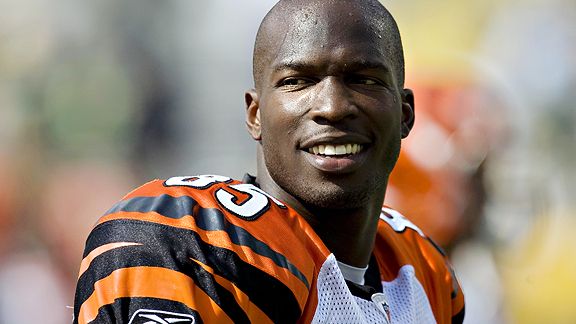 Jeff Hanisch/US PresswireYou've followed him on Twitter and now you'll get to read him one week only on Page 2.
Hey, everyone. I know you love following me on Twitter, so now you can get a chance to read me in more than 140 characters at a time. This is going to be awesome.
I know most of you want to hear what I have to say. You think I'm entertaining. You never know what's going to happen. So I'm here in Miami at the Super Bowl ready to ask questions of the New Orleans Saints and Indianapolis Colts.
And I'm not here alone.
Let me tell you a little about each of my correspondents:
OCHOCINCO REACHES OUT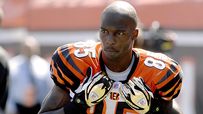 Chad Ochocinco's connection with a fan through social media holds significant meaning for surviving family, friends.
• Amy K. Nelson: Connecting with Chad
Ray Rice, Baltimore Ravens. He's a fiery dude. He has a great personality. He's really funny. He'll be a great addition to the network.
Darnell Dockett, Arizona Cardinals. He's a funny dude also. He's hilarious. He has a really great personality. That's the key to making this work. He does like to speak his mind.
And finally Chris Cooley, Washington Redskins. He's the most exciting of the whole bunch. He is very similar to me. You never know what's going to happen to him.
Fans, we don't have a specific schedule. We just will go day by day asking questions.
Watch for us on Twitter. Welcome to the Chad Ochocinco News Network.
This is what I do best.
This is going to be fun.
The Ochocinco News Network (OCNN) , powered by MOTOBLUR social media technology, is the first athlete-driven social news network. Check out all the OCNN team coverage from Super Bowl week at www.Motorola.com/ocnn