Commentary
Page 2's World Cup of Beer, Group B, C
Originally Published:
June 11, 2010
By
Shane Igoe
| Special to Page 2
As 32 countries gather to compete for the World Cup, Page 2 thought we'd arrange a concurrent side tournament involving the month's other highly sought-after gold standard … beer.
Drink up the action of Page 2's ongoing 2010 World Cup of Beer. Share your thoughts on our picks in the comments section below, especially if you feel there are any discrepancies brewing.
Group B beer breakdown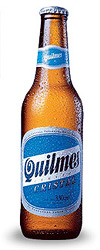 AmBev
ARGENTINA
Beer: Quilmes
Established: 1888
Notes: Quilmes has a 75 percent to 80 percent market share ahead of Schneider, which controls approximately 16 percent of the market.
Intangibles: Quilmes sponsors the Argentina national team, hence the matching blue and white label.
Who could use one: Maradona. Between Diego's bidet demands, his recent backside beaming and his streaking promise (in which case bystanders will have to have one), Maradona needs to chill (or perhaps he is drunk already).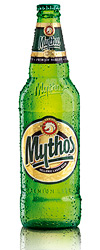 Carlsberg
GREECE
Beer: Mythos
Established: 1997
Notes: Greece's oldest brewery, Fix, was founded in 1864 and named after its founder Carl Fuchs (in our opinion, they should have stuck with the original spelling). Fix is fixing to make a comeback after having a near-monopoly of the beer market for over 100 years.
Intangibles: What do you get when you mix the national drink of choice, ouzo, with two ounces of Tabasco and chase it with a beer? The Harakiri shot, and a possible trip to Maradona's bidet mentioned above.
Who could use one: Nassos Alevras, the Greek government Olympic official, and PM George Papandreou. The current Greek financial crisis was just linked to their hosting of the 2004 Olympics.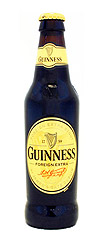 Diageo PLC
NIGERIA
Beer: Guinness Foreign Extra Stout
Established: 1962
Notes: Breweries in Nigeria are among the fastest growing industries in the country producing popular brands including Star Lager, 33, One Lager, Lion Stout, and Wilfort Dark Ale.
Intangibles: At 7.5 percent ABV Guinness Foreign Extra Stout is almost twice as potent as its continental counterpart and believe it or not Guinness sells more beer in Nigeria than Ireland. Go figure.
Who could use one: Lars "Lasse" Lagerback. With a name like Lagerback, Lars should def be throwing a Star Lager or Pal Nigeria Lager back. Nigerians hope Lasse will prove to be stout and dependable coach for the Super Eagles as he previously headed the Swedish national team from 1998 through 2009.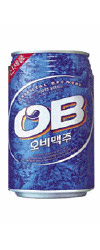 Oriental Brewery/Doosan Group
SOUTH KOREA
Beer: OB
Established: 1952
Notes: Despite not being introduced until the 20th century, the "maekju" (beer in Korean) market is thriving, with beers by Cass, Hite and OB.
Intangibles: All of OB's brands are brewed from rice instead of barley.
Who could use one: SBS TV, which has the exclusive broadcasting rights for the World Cup for the entire Korean peninsula.
Who advances out of Group B
• Nigeria (Guinness Foreign Extra Stout): Proves to be potent.

• Argentina (Quilmes): Fearing some crazy Maradona declaration of retribution.
---
Group C beer breakdown
ALGERIA
Beer: Castel Algerie
Established: NA
Notes: Approximately 30 percent of alcohol sales in the country are made on the black market, so it is a pretty slim field in Algeria.
Intangibles: Alcohol is very restricted, but read how Kamal "Van Damme" (nicknamed after the Hollywood action hero) built a bar in a treehouse to avoid armed Islamists.
Who could use one: Egypt. They are still stinging from a playoff loss to their North African rival.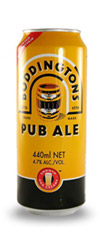 Anheuser-Busch InBev
ENGLAND
Beer: Boddingtons
Established: 1778
Notes: Home of "pub culture," we had plenty to pull from, including the likes of Bass, Newcastle, Fullers, Tetley's and Watney's Red Barrel, not to mention all the great smaller labels.
Intangibles: In the end we went with Boddingtons … it is a bitter (like many an English fan, given their team's performance in recent World Cups), plus it has some footie ties, as it was originally brewed in Manchester (home of the de facto national team).
Who could use one: Rio Ferdinand. The 2010 national team captain suffered a fluke knee injury during his first practice in South Africa. He's been named to England's past four World Cup squads, but sadly, it doesn't look as if Rio will be making it to Rio in 2014.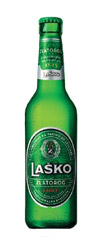 Pivovarna Lasko D.D.
SLOVENIA
Beer: Lasko
Established: 1825
Notes: Lagers are the law of the land, and Lasko and Union beers dominate the market.
Intangibles: Union is the choice of the capital city, Ljubljana, while Lasko rules elsewhere in the countryside. Apparently it is like a Yankees-Red Sox rivalry among Slovenes, but in the end the real winner is the Pivo brewing company, which owns both beer brands.
Who could use one: Russia. They were shocked in a playoff by the upstart Slovenian team. Who doesn't need one … Milivoje Novakovic, who was stripped of his captaincy after celebrating for too long after the qualifying victory.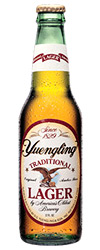 D.G. Yuengling & Son
UNITED STATES
Beer: Yuengling
Established: (1829)
Notes: Budweiser would have been the obvious choice, but we decided to go with an underdog from the microbrew ranks -- beers such as Sam Adams, Natty Boh or Lone Star (which would have be apropos for the Texas-born Clint Dempsey).
Intangibles: I know I am going to get some heat here, but hear me out. Yuengling is the oldest operating brewery in the U.S. So, like the U.S. World Cup team, they have been around (hey, we got third in the first World Cup in 1930), but like Yuengling we are still only regarded as a regional power who has yet to leave a mark on the larger world stage. I was tempted to go with a California-based brew, given that most of the U.S. squad hails from the Golden State, but since coach Bob Bradley grew up in New Jersey, the eastern Pennsylvania beer seemed like a good fit.
Who could use one: Freddy Adu. After being hailed as the future of the sport, Bradley bid adieu to Adu, as Freddy failed to make the 30-man roster, let alone the 23-member squad. At least the former phenom celebrated his 21st birthday June 2. Personally, I would have much rather have rather seen Adu throwing it in from the sidelines instead of throwing one back on the sidelines.
Who advances out of Group C
• United States (Yuengling): The pride of the Schuylkill kills it and surprises the Slovenians.

• England (Boddingtons): The bitter is just better than the competition.
---
Shane Igoe is a sports and entertainment writer based in Los Angeles. He can be reached via his Twitter page.