Commentary
M4W: Oregon fan seeks 'Auburn hottie'
Updated:
January 7, 2011, 6:06 PM ET
By
Matt Lindner
| Special to Page 2
Some people get married for love.
Oregon Ducks fan Ryan Tharp won't be one of them.
"I pretty much just want a mug with me and the girl on it," Tharp says.
Tharp's bride won't have any problem finding something blue for her nuptials. You see, Tharp is hoping the girl-of-his-dreams-for-a-day loves the Auburn Tigers as much as he loves his Ducks … and is willing to put more than just money on the line to prove it.
Tharp placed a bet in the form of a personal ad on the Auburn Craigslist on Tuesday. His goal? Find an "Auburn Hottie" to meet him and marry him in Las Vegas after his Ducks win the BCS National Championship Game on Monday.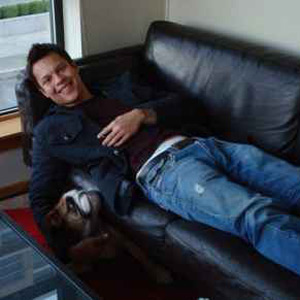 Courtesy of Ryan Tharp Hello, ladies of Auburn University. Ryan Tharp is looking for your hand in marriage.
But he's not looking for "happily ever after." Rather, he's just looking for the first Mrs. Tharp to hold the crown for a mere 24 hours, with the fan of the losing team paying for an annulment the next day.
It's all about the thrill of being spontaneous.
"To me, it's not even a marriage, it's two strangers taking a picture together and then getting an annulment the next day to retract the legally binding agreement," he says.
Since placing the ad, Tharp says that he has heard from critics who think he's openly mocking the sanctity of marriage but that, regrettably, he has heard from only a couple of potential brides. One, he says, seemed too good to be true. The other, an Auburn fan from Michigan, wasn't sure whether she'd be able to make it to Vegas.
And then there is Auburn student Samantha Lamere.
"While I will admit that it is clever, and almost flattering, that he would seek an 'Auburn hottie' to complete his Vegas experience of a wedding, I do not think he will have much luck in finding a true Auburn woman to be his bride," she said.
But perhaps the most unusual response Tharp has gotten was from a fellow Ducks fan.
"I had one Oregon fan contact me and tell me that even though she was in relationship that she'd be willing to break up with her boyfriend for me," he said.
The bride-to-be hasn't been selected yet, but the celebration is in the works.
And you can follow all the action live -- Tharp is planning to tweet the whole experience.
Shortly after learning of Tharp's quest to find a short-term Mrs. Right, the wedding chapel inside the Las Vegas Hilton tweeted to offer an all-expenses-paid wedding package. Winemaker Rosa Regale offered the happy couple a bottle of its finest wine.
Tharp and four buddies are planning to drive to Phoenix for the national title game. Tuesday morning, they'll head off for four days in Vegas, where the gang hopes to meet up with Ryan's future betrothed.
So, what exactly is Tharp looking for in his bride-to-be?
"I'm picturing blonde, 5-foot-5, 110 pounds, Southern belle type of thing," friend Cole Wagoner said.
Said Tharp: "She's gonna be cute because I'm gonna have her pasted on my mug for the rest of my life, she's gonna like football, and she's gonna be super-spontaneous. That sounds like a super-cool girl to me."
Tharp says a lot of people think he's just doing this in an effort to have an easy one-night stand. But the 25-year-old recent law school graduate says that couldn't be further from the truth.
"I am strictly enforcing the 'no sex' policy for this marriage," he said, laughing. "I don't plan on consummating the marriage because for Nevada annulment laws to work, the one that I'm going after is failure to consummate the marriage, which allows an annulment."
So, ladies, why would you want to be Mrs. Tharp for 24 hours?
"I'm a cute guy, I'm fun, I'm spontaneous," he said. "I have my life in order but I'm not rigid in any way. I like to have fun and I'm easy to hang out with."
But what if he winds up finding true love in the arms of a Tiger fan?
A bet's a bet, and the annulment is going to happen whether the two hit it off or not.
"I wouldn't rule out dating her, but we are getting an annulment," he added.
Matthew Lindner is a freelance writer for Sports Media Exchange, a national freelance writing network.