Commentary
Tuesday is 'Nipplegate' anniversary
Updated:
January 30, 2011, 10:48 AM ET
By
Jerry Greene
| Special to Page 2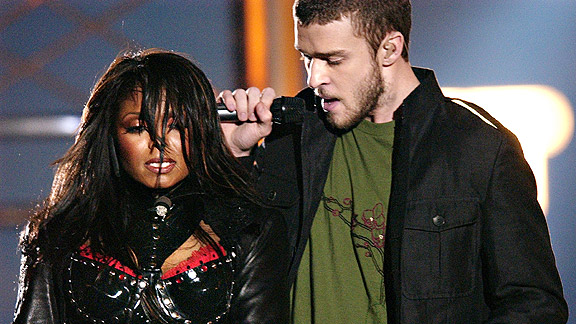 AP Photo/David PhillipWhere were you when Janet Jackson and Justin Timberlake performed at the Super Bowl?
Hey, anything going on this week?
Oh -- that's right! Super Bowl XLV is one week from today. Must have slipped my mind for a moment there.
Speaking of slippage, you know what Tuesday is, right? It's the anniversary of one of those "Where were you when it happened?" moments. On Feb. 1, 2004, Justin Timberlake went "Oops!" and Janet Jackson's right breast briefly waived to 90 million viewers, almost bringing down the free world as we knew it then.
Nipplegate.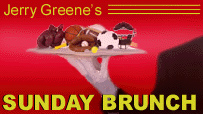 Talk about changes. Has it been mere coincidence that since that culturally shocking moment the Super Bowl halftime stars have been old men that we clearly want to remain clothed at all times?
In any case Tuesday is also the day of the annual Super Bowl media "cattle call," so expect Nipplegate to be a common topic. Will Janet Jackson be there to soak up the publicity? It would be good to see her again.
And now some quickie notes before we move to the main courses of today's Super Bowl Week Brunch:
• Miami Dolphins are one of 30 teams not going to the Super Bowl. Coach Tony Sparano knows he must make creative moves to improve his offense. So he did the one thing that all Dolphin fans thought was needed. He hired Tony Sparano Jr. as offensive quality control coach. Problem solved.
ₐ Back in the MLB, the Pittsburgh Pirates will charge an addition $2 to $5 for a ticket bought on game day instead of in advance. Good thinking, Pirates, 'cause you want to squash that impulse buying in the bud before it spreads.
• Over in Seattle, the Mariners will be intensifying the old baseball spirit by adding something to their food menu: Parisian crepes. Buy me some popcorn and Parisian crepes, I don't care if I ever come back.
[+] Enlarge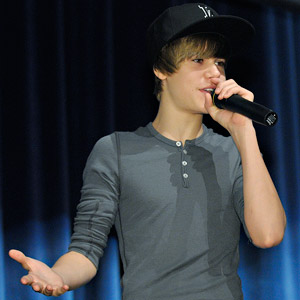 Phelan M. Ebenhack/AP PhotoGet ready for Justin Bieber in a Super Bowl commercial.l
• Meanwhile the Padres are wearing new Marine Corps-copied camouflage uniforms. Uh, if anyone has seen the Padres, please call their main office.
• Snickers will have a Super Bowl commercial featuring Richard Lewis and Roseanne. Yep, exactly the two celebrities I would have chosen.
• Best Buy's Super Bowl commercial centers on Justin Bieber and Ozzy Osbourne -- so that everyone watching will be able to point to one of them and say: "Who's that?"
• Personal note to Tina Fey: Not to worry. Tracy Morgan thinks you are attractive, too.
• And we'll let Jay Leno close the notes by proving some cheap shots never grow old: " In Utah, a girls' high school basketball team is being called unsportsmanlike after winning a game 108-3. Obviously, a humiliating loss for their opponents, the Cleveland Cavaliers."
And now we'll serve the main courses of the Brunch, which are a truly diverse offering because man cannot live on Super Bowl alone (or can he?)
• We love to get rolling with a list and Tom Jones of the St. Petersburg Times has blogged a good one -- his choices for the most entertaining sports personalities today that proudly carry the charismatic banner once waived by Muhammad Ali. He's only got eight instead of 10 but we forgive him.
• And now for something completely different: A detailed look at the "Sports Science" show that can be seen on ESPN. Buzz McClain of the Washington Post talks to host John Brenkus and others about the satisfaction of proving that a man can survive a kick to the groin with a force of 1,100 pounds. Makes me speechless to even think about it.
• Next year will be the 40th anniversary of Title IX, a controversial degree designed to give women an equal playing field in American school athletics. But Shannon J. Owens of the Orlando Sentinel looks around and asks where we can find the youthful face of women's sports in this country today.
• We don't want to think about it but Super Bowl XLV could be our last NFL game for longer than expected if the owners lock out the players. Joe Drape of the New York Times looks at the perilous situation and finds more risk than reward.
• Let's close with some Super Bowl fun. Scott McCoy of the Fort Worth Star-Telegram gives us a list of the Top 45 Players in Super Bowl History. Yes, No. 1 is who you think he is.
That's it for now. We'll be back on Sunday, Feb. 6. Wonder what will be going on then to discuss? Oh, we'll think of something.