Commentary
Fashion Forward
Even away from work, these five jocks can't help looking their best
Updated:
March 11, 2011, 6:21 PM ET
By
Stacey Pressman
| ESPN The Magazine
This article appears in the March 21, 2011 "Style Issue" of ESPN The Magazine
Chris Bosh
Forward, Miami Heat
On keeping up with his 'mates: "My personal style is dressy but loose. I will say, I look to D-Wade and LeBron. They have great personal style, and they pay attention to detail. I am always looking at their belts and scarves. Every game is like a fashion show."
Location: The Residences at W South Beach, Miami
Photograph by Alex Cayley
Sunglasses by Steve McQueen Persols (from Edward Beiner: Purveyor of Fine Eyewear); button-down shirt by Waraire Boswell; knit tie by Tom Ford; suspenders, vintage (from Fly Boutique, Miami); tie bar, vintage; gold watch by Royal Oak Offshore by Audemars Piguet; jeans by Jean Shop; suede oxfords by Louis Vuitton.
---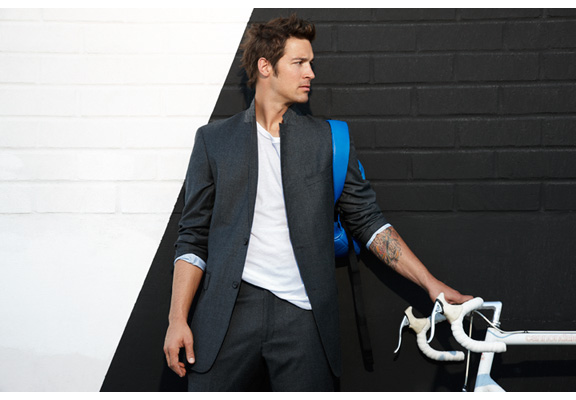 C.J. Wilson
Pitcher, Texas Rangers
On dating swimsuit model Dominique Piek: "There's a little bit of pressure there, especially with how I do my hair. I don't want to look crappy sitting next to her. She understands my taste and takes me up a notch. As long as I don't look like I'm homeless, I think I'm okay."
Location: Downtown Los Angeles
Photograph by Mei Tao
Blue suit by Tommy Hilfiger; T-shirt by James Perse; backpack by Forever 21 Men.
---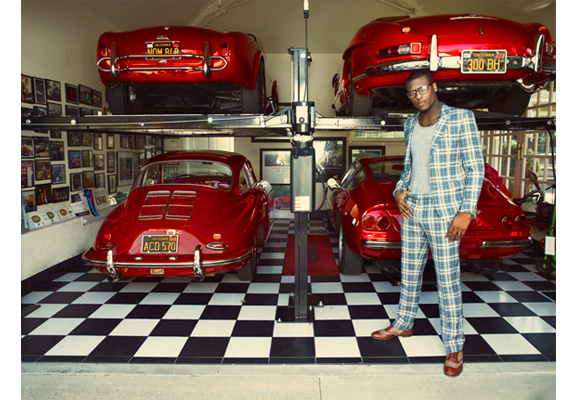 Steve Johnson
Wide Receiver, Buffalo Bills
On making an entrance into the locker room: "I'm from San ­Francisco, and on the West Coast, style is different. I come in with my skinny jeans, wallet chain, hat with a flipped brim, different colors, and guys are like, 'Dude, what are you wearing?' I take it as a compliment."
Location: Bill Hammerstein's Garage, Beverly Hills, Calif.
Photograph by Dewey Nicks
Plaid suit by Moods of Norway; striped cotton T-shirt by Hilfiger Denim; vintage spectator shoes from Palace Costume, Los Angeles; glasses, Johnson's; watch, Johnson's.
---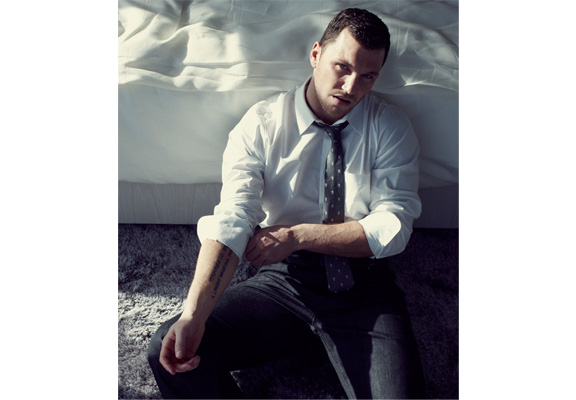 Sean Avery
Left Wing, New York Rangers
On his Yeezy-ness: "I've wanted this Lanvin leather-sleeve jacket for months. Every time I go to look at the jacket, it's never available because Kanye West has it. That's happened five or six times, where there was a certain article of clothing I wanted to look at in my size and the store tells me, 'It's on loan,' and I say, 'Let me guess, Kanye has it?' "
Location: The James hotel, New York
Photograph by Luis Sanchis
Button-down shirt by Alexander McQueen (from Saks Fifth Avenue); skull tie by Alexander McQueen (from Saks Fifth Avenue); jeans by Louis Vuitton.
---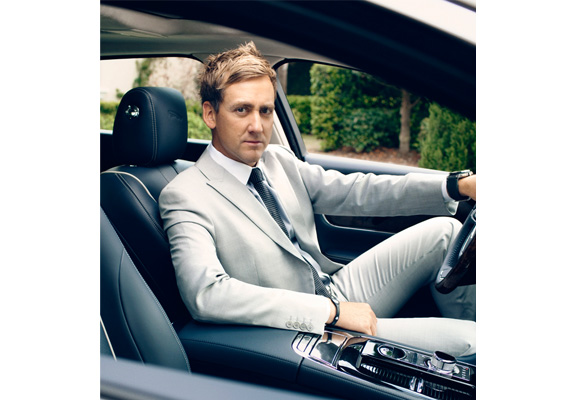 Ian Poulter
Golfer; Founder of IJP Design clothing line
On the importance of looking crisp on the links: "The old-school guys -- Arnie, Jack, Gary Player, Doug Sanders -- they had style. Tiger Woods, I don't think he looks good on the golf course. He's got an incredible physique. I think he needs to show it off more."
Location: Lake Nona Golf & Country Club, Orlando, Fla.
Photograph by Blossom Berkofsky
Suit by Calvin Klein Collection; shirt by BOSS Hugo Boss; tie by Dior Homme; watch by Audemars Piguet. Jaguar XJL courtesy of Jaguar of Orlando.
Stacey Pressman
ESPN The Magazine
ESPN The Magazine: March 21, 2011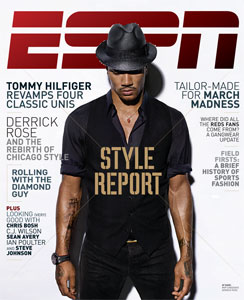 Check out ESPN The Magazine's March 21, 2011 issue below.
Style Report