Friends, fighters and Friday Night Lighters hit Tribeca

Andrew H. Walker/Getty Images
Opening Night Festivities
Editor's note: This is the first of two recaps from the second annual Tribeca ESPN Sports Film Festival.
NEW YORK -- How to kick off a sports film festival: Take one totally off-the-wall David Mamet movie, add celebrity sycophants, a hint of paranoia and some anxious mixed martial artists, then liberally dump in overmatched security goons, the world's most famous magician, Steve Martin, Smash Williams and a dude who's lived with a fatwa over his head for the better part of two decades, and stir. Then, of course, turn away from this dangerous concoction -- pointing in any direction, really -- and run for your friggin' life. (Unless, that is, you're charged with covering the Tribeca ESPN Sports Film Festival. In which case, you must stick around -- and take great care not to look anyone directly in the eyes.)
The festivities in lower Manhattan kicked off with the gala premiere of the
mixed martial arts drama "Redbelt."
Red-carpet walkers included the flick's Chiwetel Ejiofor, UFC champ Randy Couture, MMAer Enson Inoue, boxer Ray "Boom Boom" Mancini and Brazilian jiu-jitsu masters Renato Magno and John Machado. Oddly, though, it was Mamet -- the film's writer/director and owner of a purple belt in BJJ -- who had Couture uneasy. "There were a few times where I messed up a line and he looked like he wanted to roll," explained the former Olympic alternate in wrestling, who plays an MMA analyst in the flick. "But just between you and me, I think I can take him." Right, just between you and me -- and Mamet. "The idea that I could defend myself in a fight with Randy Couture is preposterous," Mamet offered. "But the idea that if God forbid I had to get in a fight with someone like Randy Couture, and I carried into that fight the idea that there's no way I could defend myself, that's equally preposterous." Translation: There might be blood on this red carpet, and none of it will be shed by Ejiofor ("Inside Man"), who plays the film's lead, a BJJ teacher. "I challenged David once because I was in that funny phase where you learn five moves of a martial art and think you can take on anybody," recalled the thespian. "Thankfully, David was kind. He can put a hurting on a man." The hullabaloo continued in the green room. There, the presence of men who would dislodge your Adam's apple with a finger-flick if the money's right -- and a lackluster soda-and-carrots bar -- seemed to jangle the nerves of Hollywood types like funny guy Martin and magician David Blaine, who was in town for his latest magic trick. (He'd set the world record for breath-holding, which is considered "magic," and not, apparently, "a really stupid idea.") Not helping the vibes: a hovering Salman Rushdie, whose 1988 novel "The Satanic Verses" led to the religious edict calling for Rushdie to be killed -- and inspired one partygoer to note, "Times like these make you wonder, are they still trying to kill him?" Even the delightful Aimee Teegarden (Julie Taylor on "Friday Night Lights") appeared to be in grave danger. "So many people are coming up to me, like, 'How could you dump poor Matt Saracen?'" said the actress, 18, of her fictional love-on-the-rocks life. "I'm like, 'I didn't write it!' But it's OK. I've taken some kickboxing lessons." The not-so-chivalrous Zach Gilford (Saracen), for his part, wasn't about to get Teegarden's back. "I'm still not talking to Aimee. And if any of these tough guys get fresh with her, I'm not doing a damn thing about it." "I'm just stoked to see a karate movie," Gilford would add. "I'm really hoping this is next 'Karate Kid.'" Note: There was no word on whether Gilford made it to the screening alive. We are all very concerned. Moving on …
---
Kassim the Dream
Things were getting ugly at a gym on 23rd and 6th. Hours before the premiere of a documentary about his life, Kassim "The Dream" Ouma was going to promote his film -- and the lessons in it -- by teaching a bunch of New York City-area rug rats how to box. It seemed like a good idea, but the tykes weren't taking quickly to the junior middleweight contender's simple tutorial on footwork, jabs and combos. "Kids, kids!" he finally yelped. "Does anybody understand what I'm saying?" No, champ, don't think they do. Thankfully, though, your message of hope was heard loud and clear.
"Kassim The Dream," from executive producer Forest Whitaker and director Kief Davidson, is a gripping and wonderfully produced account of Ouma's efforts to realize his potential in the ring by shedding his nightmarish past as a former Ugandan child soldier. Kidnapped from his school by the Lord's Resistance Army -- the rebel group led by Yoweri Museveni, now Uganda's president -- at age 6 and forced to torture and commit murder for 12 years, Ouma would find a safe haven and his ticket to freedom in the army's boxing team, eventually defecting to America at 19 while on a national amateur team trip. A mere six years later, the immensely likable, always smiling Ouma would defeat Verno Phillips to win the IBF light middleweight crown. The film climaxes with Ouma's nerve-racking first visit since his defection to Uganda, where the boxer learned first-hand that the atrocities continue in a 22-year civil war with a new rebel army that has resulted in the murder of tens of thousands, many carried out by child soldiers. "I think the movie is a great thing that happened," said a beaming Ouma during a break from his coaching duties. "It gives me an opportunity to keep a feeling of happiness by helping the people in Africa, by spreading [the] message that the people there need our help." Davidson took two years to make the project. "Kassim is a man with an unbelievably dark past, kidnapped at 6, murderer at 7, and he still lives with those nightmares, but he chooses to do it with a smile on his face and a lot of charisma," Davidson. "I hope the [filmmaking process] was good for him, too. I think, in a way, he looked at this as a long therapy session." Ouma did have one criticism, though. "He wasn't happy that I showed him smoking weed," Davidson said of his hard-partying subject, who lost his title to Roman Karmazin in '05 and suffered a unanimous decision loss to Jermain Taylor in '06. "I used to use the smokes and the drinking to hold me up," Ouma said of habits he picked up as a child soldier. "I [drank] to swallow my tears and I smoked to blow my worries away. It's not a good thing that I did, but I did it since I was young when there was no love for me. I had to do it to confuse my mind and live my life. "But nothing is holding me back now. I look at the movie as the end of the first round of my career. I won a championship, and I probably lost a bit of focus, but I'm starting brand new, so watch out for the second round of my career, ya hear?" Loud and clear.
---
An Interview With …
Christopher Bell, director of "Bigger, Stronger, Faster*"
When it premiered at Sundance earlier this year, Bell's witty examination of America's win-at all-costs culture -- and his account of his own family's steroids use -- was hailed as the festival's top commercial prospect. Mark Cuban snatched up distribution rights for his Magnolia Pictures. Knowing that the billionaire Mavs owner was on board, it was with great enthusiasm (and visions of large steaks dancing in my head) that I accepted an invite to meet Bell over a meal for which I would not be paying. The reality of the indie-film world set in, though, when I learned I'd be meeting Bell at some place called The Coffee Shop to talk about the documentary through a mouthful of western omelet. (Extra cheese, baby!)
What inspired you to do this film?
I went to USC film school, and I always wanted to make a film, and they say, "Write what you know." In 2004, right after McGwire and Sosa, I started talking to my brothers about the steroids stuff on the news. They were taking steroids at the time, and they were like, "This is all so stupid and exaggerated." So I told them, "Well, why don't we make a movie about this?" That's where the family story came in. But then it was like, do we tell our parents? Do we involve them? Let them see the movie? Eventually, I told my parents that I wanna do a movie about a family secret. They were like, "Uh oh." But my mom and dad reacted really well because they always taught us to tell the truth. And, at the same time, if you can help people understand an issue in society, that's a positive thing. But now I have 50 family members coming out for the premiere. They know what the movie's about, but they have no idea how deep we get into the family situation.
So your brothers were like, "Hell, yeah! Let's tell the world we do steroids!"
My older brother is crazy like that. My younger brother had to run it by his wife. Except, apparently he didn't. We were shooting the first interview, and his wife runs out of the room crying. I was like, "What happened?" He was like, "Well, I didn't really tell her what it was about." I'm like, "Jeez, man, really?" She was concerned about what her family and friends would think. She didn't want people to find out. I was like, "Your husband is 300 pounds, bench-presses 700 pounds. Trust me, they're going to find out." So I said to her, "Well, how do we show him in a good light?" And she said, "Well, why don't you interview me?" I was like, "You kidding?" That's like gold for a documentary filmmaker. But doing this movie really helped my family. One of the problems with America is people don't communicate, even under one roof. Now, we can talk about these things and not judge each other.
Like you, Jose Canseco held up a mirror. Unlike you, he named names. Are you a fan of what he's done for the discussion?
Canseco put an asterisk on himself. Whatever his motivation, that took some balls. But what was bad was, he's naming names. I didn't want to point fingers because I'm guilty of this, too. I tried steroids. Besides, we already know who did what. This movie asks, "Why? What's this culture we're breeding that makes athletes go to these lengths? Why do we feel the need?" It's not money. It's ego. We live in win-at-all-costs America. We love the idea of being famous. I'm guilty. I say in the movie that I wanted to be like Hulk Hogan, Arnold Schwarzenegger, Sly Stallone. But I'm never going to be those guys. It's funny; by trying and failing, I became a filmmaker. I guess it's a good message for kids: If you don't succeed at your goal, there's still hope. My mom said that, and I said, "Mom, you're full of s---." But she was right.
What's the one thing you want people to take away from your movie?
I want people to rethink the issue. I wanted to make a movie without an agenda, a movie about the truth, a movie that doesn't say steroids is good or bad. We now know steroids help burn victims and AIDS victims. What about hormone replacement? Barry Bonds is in his 40s. When you get older, your hormone level drops, so why is it not OK to get more? When you get a concussion, your body stops producing growth hormones. Your levels are lower. Isn't it medically unethical not to treat somebody with this condition? Human growth hormone is good for short-statured children. Is it good for an adult? If we can improve the quality of life, why not? I had double hip surgery at 34, and my doctor said I needed growth hormone and testosterone to recover. But in the limelight of this film, and the climate of steroids right now, reporters would have a field day if I took that stuff. Now my hips hurt every day. I'm in a lot of pain. All this movie is saying is, let's get the facts straight. Let's get more information.
MORE FROM THE FESTIVAL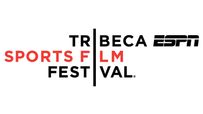 PODCAST: THE ZEN OF BOBBY V
In
"The Zen of Bobby V"

directors Andrew Jenks, Jonah Quickmire Pettigrew and Andrew Muscato take the audience backstage into the largely unknown world of Japanese baseball, where former Mets skipper Bobby Valentine has found happiness and a great deal of success managing the Chiba Lotte Marines. For their troubles, the directors got a ticket out of class. I met up with the NYU students to find out how, exactly, they duped the World Wide Leader into funding this massive project (the documentary airs on ESPN May 13) and whether they were doing keg stands on the company dime.
PODCAST

For more on "Redbelt," check out our podcast with David Mamet and Randy Couture.
PODCAST

SQUAWK BOX
David Mamet, on the notion that MMA's popularity is a product of America's so-called violence-crazed culture:
"We have a competitive culture. We don't have a violent culture. It sometimes gratifies us to think that we do, but it's just not true. This is the greatest country in the history of the world. We get along with each other. We forget at election time that we have 300-plus million people with different views, but that's called a democracy. We don't rise up and kill each other over the color of our skin or our political beliefs. Where is the violence that you see here? Over the last 250 years, we've become much less violent here than in any other society in the history of the world. We have a peaceful culture."
PUNCH/COUNTER: "FIGHTER"
Punch: Director Natasha Arthy on her film, "Fighter"

:
"It's about a half-Danish, half-Turkish girl who loves kung-fu even though her family wants her to concentrate on school. It's about finding your own way, being young and making your first serious choices, an issue that's more difficult when you have two cultures inside you. When I started my research, I found out that many Middle Eastern girls practice martial arts. In Denmark, we have a lot of prejudice that women from Middle East are suppressed, so I thought it would be quite nice if the character was fighting."
Counter: Overheard after the "Fighter" screening ...
Young woman: That was like "Bend it Like Beckham," but not funny.
Young man: Yeah, but it kicked a--
Young woman: And there were no anorexic chicks.
WHAT JOCKS CAN LEARN AT TESFF
Celebs like big-screen mafioso Chazz Palminteri ("Analyze This," "A Bronx Tale," etc.) have learned something many jocks haven't: In this new media world, do not pose for a photo with anyone, anywhere, ever. Witness C-Palm's exchange with a camera-phone-toting obese New Yorker just outside the Festival offices. Obese man: Chazz, one photo, pal?
Chazz: Sorry, I can't. I don't know where that thing'll end up.
Obese man: But it's for my dad. He's a big fan.
Chazz: Well, I'm a big fan of your dad's. Still not doing the photo, though. Any men who may or may not quarterback a team in Arizona, take note.
RANDOM INTERVIEW WITH ...
Smash Williams, aka Gaius Charles of "Friday Night Lights."
Smash is graduating. Does that mean you're done?
It could be a spin-off: "Saturday Night Lights"! I think next we'll see him in college. He's one of the only characters you'll track through that transition. I've been so gifted to have this role, with steroids, racism and college scholarship drama. He's growing into a man, dealing with life's challenges.
Thoughts on the zany second season?
Fans were disappointed when we went broader, stepping away from the field. But the writers kept the feel of the show while bringing in new ideas and a new audience. And I think we all stepped up our games as actors. We've got our formula now. We're excited to do our thing again.
OK, if you like Season 2 so much, want a murder subplot for Smash?
Oh, man! (Laughs) Why you gotta go there? You gotta do me like that?
Smash is an All-American type. How much of that is Gaius?
I'm hot. Well, OK, I'm better then I was two years ago. Let's just say Smash and Gaius have had their fair share of hits.
CATCHING UP WITH ...
"First Saturday in May," from rookie directors John and Brad Hennegan. The doc about the '06 Kentucky Derby contenders finally hit 18 major U.S. markets earlier this month, one year after it premiered at the first TESFF. Credit late assists from distributors Churchill Downs and Mark Cuban, and an early one from some pals. "We were like, 'Guys, wanna shoot a movie?'" John explains. "Hey, we're not the Coen brothers."
THINGS TO KNOW ABOUT "BIGGER, STRONGER, FASTER*"
• Hits theaters May 30
• Producer Jim Czarnecki produced "Bowling for Columbine" and "Fahrenheit 9/11"
• Keep your ears peeled for '80s classics "Eye of the Tiger" and "Holding Out for a Hero"
• Appearing in the film: Spider-Man creator Stan Lee, Floyd Landis, Ben Johnson, Carl Lewis, Rep. Henry A. Waxman and Ben Affleck (via his performance in an '80s after-school special about steroids)
• Not appearing in the film: Jose Canseco (He wanted money.)
ESPN Top Headlines