Commentary
TMQ's NFL preview: Part 2, the NFC
At last, real football returns. College football kicks off Thursday -- and that means cupcake games.
Defending BCS champ Alabama opens by hosting San Jose State, which was 2-10 last season, including a 62-7 loss. Texas opens by hosting Rice, which is coming off a 2-10 year that included a 73-14 loss. For the second consecutive season, lower-division Florida A&M plays at Miami -- there isn't even a pretense here that the Rattlers, who lost 48-16 at Miami in 2009, are anything other than a hired pushover because this isn't a home-and-home; Miami never plays at A&M. The University of Tennessee opens by hosting Tennessee-Martin, which last season had a losing record in Division I-AA -- which the NCAA now insists on calling the FCS, perhaps for Football Cupcake Subdivision. The Tennessee-Martin Skyhawks, in turn, have found their own cupcake: They will host NAIA Lambuth.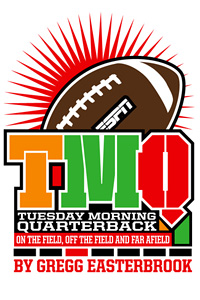 Florida opens by hosting mid-major Miami (Ohio), which will enter the game riding a 3-21 streak. Nebraska opens by hosting Western Kentucky, which did not win a game in 2009 and on three occasions gave up more than 60 points. Maryland, which last year suffered the vengeance of the cupcakes -- losing at home to Middle Tennessee and going to overtime to squeak past lower-division James Madison -- this year hosts Division I-AA Morgan State. LSU hosts McNeese State, which last year lost to Stephen F. Austin. Arkansas opens by hosting Division I-AA Tennessee Tech, which last season did manage to defeat Pikeville College. Wisconsin has San Jose State at home, then two weeks later hosts Austin Peay, which last season lost to Murray State. North Carolina hosts Division I-AA William & Mary. Cincinnati hosts Division I-AA Indiana State, and Penn State opens by hosting Division I-AA Youngstown State.
Cupcake schools are paid nice fees -- $500,000 or more -- to come to football factories and get clobbered. The games are always held on the field of the football factory, so alums and boosters can party their way through what's planned as an uncontested auto-win. A cupcake on the sked also ups the likelihood of enough W's to become bowl-eligible.
It would be tempting to say Wisconsin has this year's phoniest cupcake-enhanced sked, but that distinction goes to Clemson: The Tigers open by hosting North Texas, which is on a 5-31 streak, then the next week host Division I-AA Presbyterian, which finished 0-11 in 2009, including a 34-point defeat by Elon. Here is Clemson's schedule -- that's the real schedule, not a spoof.
What cupcake will upset an unsuspecting football power? Pitt hosts lower-division New Hampshire, which the Panthers surely scheduled expecting an auto-win. But reader Bryan Reynolds of Haverhill, Mass., notes the UNH Wildcats have five straight victories against Division I opponents, including Rutgers and Northwestern.
As for the cupcakes, Western Kentucky -- on a 2-22 streak and in 2009 allowing an average of 40 points per game -- opens at Nebraska, then travels to Kentucky. Miami (Ohio) takes its 3-21 streak to Florida, then later plays at Missouri and at Cincinnati. And Youngstown State, which opens at Penn State? In the three previous seasons, the Penguins have opened at Ohio State, at Ohio State and at Pitt, losing the three games by a combined 119-9.
Beyond games against lower-division cupcakes that have been hired to lose, football factory colleges also gimmick their schedules with extra home games. In the NFL, schedules are dictated by formulas and teams always play the same number away as at home. In college, it's whatever the opponent will agree to, with the football factory schools offering extra money to the cupcakes to play on the factories' home fields, ensuring the host has home-field advantage.
This year, Alabama, Arkansas, Arizona and Nebraska are among big programs that play seven games at home, five on the road. Florida has seven home games, four away and a "neutral" site game against Georgia. The "neutral" site is Jacksonville -- so in effect, Florida plays eight at home, four away. The Sooners play their first three games at home. That's nothing compared with Kansas State, which plays its four of its first five consecutive games at home -- and the other one is virtually a hme game (in Kansas City). Talk about a cupcake schedule, this one has a cherry atop the icing!
TMQ loves Joe Paterno, but there should be an asterisk on his past few seasons of wins, given that last year Penn State had eight home dates versus four away games and this year it's seven at home versus four away and one neutral site. Texas has seven home games, three away games and two neutral-site contests, though the Longhorns' "neutral" site game against Oklahoma is being played in Dallas. Missouri has seven at home, four away and a "neutral" site game against Illinois that is being staged in Missouri: essentially, eight home games. Auburn gets the nod for phoniest overall schedule in college football. The Tigers don't beat around the bush about it; they simply play eight at home, four away.
More's the pity for cupcake San Jose State, which not only is a cupcake but plays seven away games.
Is there any courage in football-factory scheduling? There's Boise State. The Broncos play six at home, five away and one at a "neutral" site -- at FedEx Field, where the Redskins perform. In effect, that is a home game for the opponent, Virginia Tech, as Boise State's campus is 2,108 miles farther from this "neutral" site than Virginia Tech's. And most Pac-10 teams play six-and-six -- the Pac-10 conference has rules that discourage gimmick skeds.
About those silly newish names: Football Bowl Subdivision (Division I-A) and Football Championship Subdivision (Division I-AA). D1-A and D1-AA were perfectly good names, so why the change? Presumably to get the word "championship" into the mix, deflecting criticism about big-college football's lack of a playoff. Why don't Division II and Division III get wordy new euphemisms? TMQ suggests Division II become the You Haven't Heard of Our School Subdivision and Division III become the Football Players Actually Go to Class Subdivision.
In other scheduling news, Roger Goodell now says the owners want an 18-game regular season slate beginning in 2012, while eliminating two preseason games. TMQ hates preseason games, and those old enough to remember when the NFL had six "exhibition" dates before a 14-game regular season really hate preseason contests. Two preseason games is plenty: This change makes sense. But 18 regular-season games? No thanks.
Sixteen games is plenty for players' bodies and for spectator interest. Add more, and each individual game will mean less. That's diluting the product -- like pouring water into a bottle of scotch then claiming the taste, and the price, should still be the same. The effect will be worst for losing teams. In the current format, by the time there are six games remaining, it's hard to care about clubs that are eliminated: In 2009, late-season Rams and Lions games were excruciating. Imagine if this point were reached with eight games remaining! Plus an 18-game season would mean either starting the NFL regular season before Labor Day or holding the Super Bowl after Valentine's Day.
Regularly, Tuesday Morning Quarterback warns that there is no law of nature that says the NFL must remain so popular. If an 18-game schedule gluts the market with meaningless games, people will start to tune pro football out.
Already glamour teams such as the Giants and Jets, not just the Jaguars, are having trouble selling tickets, and the latest Forbes ranking suggests the value of NFL franchises is undergoing its first decline. The owners' instinct is to add more games and grab for more dollars -- but pro football doesn't exactly lack for money as is. There is also a posturing aspect, as regards the current labor talks: The owners are in effect saying to the NFLPA, "If you want more money, play more games."
But this misses the larger picture. Economic theory says that when demand is declining -- what's happening right now in pro football -- the response should be to cut prices. The NFL should stick with 16 regular-season games, a formula that works, while reducing preseason games to two. That represents a price cut of 10 percent for season-ticket holders, who, in this situation, would pay for nine home games rather than the current 10. (NFL teams require season-ticket holders to purchase all home games, and preseason games are priced the same as regular-season contests.)
Eliminating two of the four preseason games, and thereby reducing an NFL season-ticket package from 10 games to nine, ought to restore the supply-demand equilibrium. Dropping meaningless exhibition games also would communicate the message that the owners respect their customers: Fans clearly hate having to pay for preseason games.
In turn, with fewer preseason games, injuries should decline, improving the quality of the product in the meaningful games, the ones that count in the standings. Trying to glut the market with 18 games would, by contrast, decrease the value of the NFL, while increasing injuries because starters will play more. At the end of an 18-game season, more well-known players are likely to be out for the postseason with injuries. That, too, will dilute the product. Goodell told "Outside the Lines" that the genesis of the 18-game schedule was that fans hate preseason games. So reduce the number of preseason games!
Sure, owners want to maximize revenue. But they're all already wealthy -- they should be content to be wealthy and selling a successful product. Why must owners demand more from the goose that lays the golden eggs? NFL owners can't really be stupid enough to ruin the NFL, can they? Don't answer that!
In other college football news, Boise State put itself on the football map by installing blue turf. Last year, the University of New Haven painted both its school colors on the field by installing blue turf with gold trim. Now Eastern Washington has laid bright red turf on its football field. There was a vote on the nickname, results to be announced. TMQ favors the Red Sea, owing to the many biblical wisecracks that would be made possible -- "Clint, that offensive line couldn't part its own hair, let alone the Red Sea." How long until Texas installs burnt orange turf or Notre Dame lays a green field? Wait, that's what the Irish already have.
Here is TMQ's NFC preview:
Arizona Cardinals: In the 2008 season, Arizona was "pass wacky" personified, finishing last in rushing, yet reached the Super Bowl and held the lead with two minutes remaining. That seemed to cause Cardinals coaches to view "let's throw" as the answer to all possible questions. In last year's playoffs, Arizona led Green Bay 31-10 in the second half -- and was lucky to prevail in overtime. From the point of the 31-10 lead, Cardinals coaches called 16 passes and six rushes. Incomplete passes kept stopping the clock and keeping the Packers in the contest: After reaching a 31-10 edge, had the Cactus Wrens done nothing but run up the middle for no gain, the Pack's comeback might not have happened.
This offseason, Arizona coaches have said all the right things about a balanced attack, and maybe that will happen. With Kurt Warner retired and Antrel Rolle, Karlos Dansby and Anquan Boldin having left in a huff -- or perhaps in a taxi -- touts are tending to count Arizona out. But Ken Whisenhunt knows what he's doing: after all, he is the first Cardinals coach with a winning record since Don Coryell left in 1977. (This doesn't count a three-game emergency stint by Larry Wilson.) TMQ isn't concerned about veteran departures so much as that Arizona posted only two wins last season over teams that reached the playoffs, running up five W's against Seattle, St. Louis and Detroit. TMQ is also concerned that in two playoff games, the Cardinals allowed 90 points.
After the 2006 draft, TMQ took several teams to task for passing on Matt Leinart. Well … ahem … after all these years, it was inevitable the column would be wrong about something.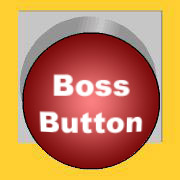 Atlanta Falcons: Despite losing their starting quarterback and tailback, and their first two draft choices, to injury, the Falcons finished a respectable 9-7 in 2009. In December, Atlanta beat the Jets, who made the AFC title game, and lost to eventual Super Bowl winner New Orleans by a field goal. That 9-7 record, after an 11-5 campaign in 2008, represented the first time this franchise has posted back-to-back winning seasons. If the Saints can win the Super Bowl, why can't the long-suffering Falcons, too?
Don't let the Arena League-style uniforms deceive you: The Falcons play a fairly traditional style of offense, pounding the ball and then play-faking. Defense is the weakness. Owing to the franchise's relatively short existence (since 1966) and paucity of past great players, career records for the Falcons are lower than at other teams. Assuming healthy careers, Matt Ryan stands a fair chance of passing Steve Bartkowski as Atlanta's all-time passer and Michael Turner is a threat to pass Gerald Riggs as the team's all-time rusher.
Carolina Panthers: How soon they forget: Jordan Gross, John Kasay and Steve Smith are the sole Panthers still left on the roster from the team's Super Bowl appearance a mere six years ago.
A few weeks after Jake Delhomme threw five interceptions in the Panthers' playoff meltdown at home against Arizona in January 2009, management gave him a new contract that included $20 million in guarantees. Delhomme responded by throwing 18 more interceptions before being benched with the Cats at 4-7; he was then signed by Cleveland, which gave him another $7 million guaranteed. What's with these NFL teams handing Delhomme fat guarantees regardless of performance? Does he have pictures of the Carolina and Cleveland general managers meeting with miscellaneous Tiger Woods girlfriends?
Once Matt Moore stood behind center, Carolina finished 4-1, including wins over both NFC title game entrants, Minnesota and New Orleans. Will the momentum carry over into 2010? Will Moore keep Jimmy Clausen on the bench? Can a rush-oriented offense (two 1,000-yard-plus backs in 2009, and more rushing plays than passing plays) make the playoffs in the pass-wacky NFL? These questions are more interesting than Delhomme interceptions.
Look away on Panthers' kicking plays. The Cats gave up four blocked kicks in 2009 and finished last on Rick Gosselin's influential special-teams ranking.
TMQ in the news: I've begun to write a weekly column on politics, technology and science for Reuters. Phase 2 of my plan for world domination! (Phase 1 was ESPN; I've asked my kids to come up with a Phase 3 that does not involve Facebook.) Last week's column could be of interest to TMQ readers -- it presents considerable detail on the nuttiness of hurricane predictions. Government and private forecasters both projected a horrible 2010 Atlantic hurricane season; so far the season is below-average.
Chicago Bears: "We get off the bus running the football," Lovie Smith likes to say. He doesn't add that they fly to away games and drive their own cars to home games. Last season, the Bears rushed 373 times -- less than in any other season since 1971, excluding strike years -- and threw 555 times. Counting sacks and scrambles, that's 59 percent called passes.
Chicago gave the largest free-agency deal of 2010 to Julius Peppers, who, at last -- in the Bears' alternate orange jerseys -- can be Orange Julius. Peppers' agent said his client received $42 million guaranteed -- agents benefit from exaggeration -- while the Chicago Tribune reported that Peppers could be waived next winter after receiving "only" $20 million. Officially it's a "six-year, $92 million deal." The paper value is for boast-and-brag purposes. Peppers will be 36 years old in six years; there is no chance he will ever see the back-end money. If Peppers actually sees $42 million, he will be very happy.
Peppers rivals Albert Haynesworth in the hype-to-performance metric. In his career, Peppers has averaged 39 tackles and 10 sacks a year -- good, but hardly outstanding, especially given that Carolina gave him the green light to use inside moves to boost his sack total. Inside moves mean abandoning contain; Bruce Smith once said any defensive end who uses an inside move more than twice a game isn't doing his job. Tennessee was not broken up to see Haynesworth go, and the Cats were not broken up to see Peppers depart. That tells us something.
Lovie Smith says Devin Hester will not return kickoffs. Would Smith have made Walter Payton a linebacker? With Hester as the sport's best-ever kickoff returner, the Bears made the Super Bowl. Now Hester is forbidden to do that which he excels at, while functioning as an average wide receiver. Hester should get off the bus returning kicks!
In the offseason, former star Gale Sayers ripped his old club, calling Smith and Jay Cutler overrated while announcing that the current Bears "haven't done a good job" despite reaching the Super Bowl three years ago. When Sayers was a starter for the Bears, the team went 41-54 and never reached the postseason. Are you willing to give back your stats from this season, Gale? That year, the Bears finished 1-13 with the league's worst offense -- which was built around Sayers. People who live in glass domed stadiums shouldn't throw stones.
Christmas creep: Jason Coates of Atlanta reports that on Aug. 11 he saw on an Atlanta newsstand the Christmas edition of this food magazine, "with the caption by the barcode: Display until October 2010." Brian Brezovar of Lee's Summit, Mo., writes, "On August 17th, my son and I were at the local Sears when we heard sleigh bells over the store's loudspeaker. A voice came on and talked about buying that special high definition TV for Christmas." Chris Hampson of Miami writes, "Going westbound on 395 in Miami, as soon as you cross the MacArthur Causeway you encounter a billboard for the Christmas Palace. It went up first week of August." And Bryan Birch of Toronto reports, "On August 26th in Toronto, there was a 'Summer with Santa' party to kick off the 87-day countdown to the city's annual Santa Claus parade -- which is on November 21st, more than a month before Christmas."
Why Americans hate government: How many hundreds of thousands -- if not millions -- of taxpayer dollars were tossed out the window on this 41-page inquisition into whether the governor of New York can take tickets to the World Series? Yours truly has a low opinion of New York Gov. David Paterson, but ye gods, who cares whether he gets a free seat at the Series? Paterson shouldn't have lied about his tix, but even viewed in the worst light this isn't corruption. Yet there were lawyers and sworn-testimony hearings as if this were the new Watergate. Stop wasting the public's money on such nonsense! And note that the New York media treated this inquisition as super-ultra-important. The media never point out waste of taxpayer money when such waste generates headlines.
Stop or I'll shoot! Not that this will hurt you: Near the end of "The Expendables," Sylvester Stallone is shot at point-blank range, drops to the ground moaning -- and a few minutes later is totally fine. In the recent series finale of "24," Jack Bauer is stabbed in the stomach and bleeding profusely, then shot through the shoulder at close range -- and an hour or so later, beats up a huge strong guy, then runs away to escape the country, showing no effects from blood loss or wounds. In the season finale of the new FX series "Justified," the anti-hero, Boyd Crowder, is shot at close range with a sniper rifle and not only doesn't bleed but 15 minutes later drives away, completely fine, to chase a bad guy. In "Salt," Angelina Jolie is shot at close range yet, a few moments later, can kill a huge trained assassin with her bare hands, then shortly after that is able to jump from a helicopter into the Potomac River, swim to shore and run through a forest.
In the first Beverly Hills Cop movie, at the climax, Eddie Murphy is shot at close range, then a moment later is completely fine and telling jokes. In the series finale of "Miami Vice," Tubbs is shot at close range, then when seen the next morning not only is totally fine but is stylishly dressed in an expensive silk suit. In "Die Hard 4," Justin Long is shot at close range, and 30 minutes later by the movie's chronology is completely normal -- and Long plays a meek, timorous person. In that same movie, Bruce Willis falls 30 feet from an apartment window into a large trash bin, then the same day falls 40 feet down the elevator shaft of a power plant, then falls out of a crashing jet fighter (don't ask), then is shot twice -- yet is completely fine despite receiving no medical treatment other than gauze pads taped over two bullet wounds. And Stallone? In the 1997 movie "Cop Land," his character is shot at close range, then drives from New Jersey to the Wall Street part of Manhattan without treatment or, apparently, any effect on his body.
These are only some of many examples. Increasingly, action movies show the hero or heroine being shot yet suffering no ill effects -- while, needless to say, bad guys who are even sneezed on drop to the ground instantly dead. (In the egregiously overrated "The Dark Knight," the Joker stabs a huge muscular thug with a pencil and the guy dies in two seconds. Stallone is lucky he was only shot, not attacked with a pencil!) Maybe this is part of overall Hollywood unrealism: With the advent of computer-generated special effects, trivial stuff like physical law has ceased to matter, so why should bullets act realistically? But there's a disturbing aspect. Hollywood sells violence, violence, violence -- and then with movie stars, people the public empathizes with, suggests: Hey, bullets don't really do any harm, you'll be fine 20 minutes later. So fire away!
"Justified" note: The new show, based on Elmore Leonard characters, isn't bad. But in the first season, which depicts a few months in the life of U.S. Marshal Raylan Givens, the protagonist is depicted as killing nine bad guys. Has any U.S. marshal, including in Wild West days, killed that many people in an entire career, let alone a few months? In the season finale, Givens kills two bad guys, then casually leaves the scene without telling anyone where he's going. Also in the season finale, Givens goes to a meeting with four hard-core murderers accompanied only by a convicted felon, to whom he gives a gun. Givens wouldn't remain a U.S. marshal long if he did either thing.
"Cop Land" note: With Stallone back in the news, this underrated flick is worth renting. The plot is extremely implausible, but Stallone shows, to everyone's amazement, that he actually can act. If you rent "Cop Land," watch for space-time distortions. The New Jersey town the characters live in is depicted as immediately west of the George Washington Bridge. When they drive across the bridge -- where there is never any traffic! -- they get off in midtown Manhattan. But that bridge is in the north part of New York City, miles from midtown. At the film's conclusion, Stallone sits in New Jersey looking forlornly at the bridge and at New York City, where he wishes he lived. Gazing across the river, Stallone sees the Wall Street area -- which is on the southern tip of Manhattan Island, 10 miles south of the bridge.
Dallas Cowboys: For the first time in 15 years, the Cowboys had a winning record after Thanksgiving. But it didn't matter as, for the second consecutive season, the Cowboys bowed out with a Three Mile Island-class meltdown. The Boys' 2008 season ended with a 44-6 loss to Philadelphia in a contest for the final NFC playoff slot; the 2009 season ended with a 34-3 loss to Minnesota in the divisional round. Outscored 78-9 in money time, the Boys did not put up a touchdown in either game.
Many aspects of Dallas performance improved last season. The offensive line allowed 25 fewer sacks than in 2008; Tony Romo generally played well; and Miles Austin emerged as a star. But, just like in 2008, the season ended with the Cowboys on the wrong end of a blowout. TMQ likes Wade Phillips -- you gotta like a Texas coach named "Wade Phillips." But Phillips is 1-5 in the postseason, with a long-established habit of losing focus after Christmas.
The Cowboys gave first- and third-round draft choices for overpaid and underperforming wide receiver Roy Williams, then picked up the splendid Austin as an undrafted free agent. If they'd traded the picks for Austin while getting Williams off the street, we'd say the Dallas front office had done a good job. But I worry about Austin. He has nine career starts and has already been on the cover of Sports Illustrated twice. That just can't be a good sign.
Forbes tends to overvalue pro sports teams -- but then so does the rest of society! The latest Forbes ranking says the Cowboys franchise is worth $1.8 billion. Maybe, but who would the buyer be at that price?
Disclaimer of the Week: In the offseason, I signed up for Comcast's Web-based file backup service. Surely it's secure. There is no way I will wake up and read that someone has gotten $1 million for a movie treatment about a defrocked nun turned lingerie model who by night is a metamorphic superhero who finds an ancient rune bearing a mysterious message about the end of the world. Nobody can get that script out of my backup file, right? At any rate, to activate the service, I had to click "I accept" to a 7,928-word disclaimer -- roughly the length of the United States Constitution, plus all 27 amendments. Among other things, the disclaimer warned that terms of service forbid using the Comcast network to break the law. Illegal acts are illegal whether mentioned in a disclaimer or not!
Does my proposed screenplay sound absurd? Here is the actual synopsis of the upcoming "The Beaver," starring Mel Gibson: "A clinically depressed man finds solace through a beaver hand puppet." (This flick contains a supporting role by Jennifer Lawrence, who was magnificent in the art-house film "Winter's Bone.") And consider the plot summary of the 1966 movie "Fantastic Voyage," starring Raquel Welch: "A submarine is shrunk to the molecular level and placed in the bloodstream of a terminally ill genius, to remove a blood clot and save his life." That could never happen! Reuters dispatch from March: "Researchers have developed tiny nanoparticle robots that can travel through a patient's blood and into tumors where they deliver a therapy that turns off an important cancer gene."
Detroit Lions: Whatever may happen with Sam Bradford, Ndamukong Suh, who was chosen after Bradford, was the best front-seven collegiate player TMQ has ever seen -- more disruptive than Lawrence Taylor -- and stands an excellent chance of being a dominant NFL performer. Unless Bradford becomes a star, there could be rending of garments and gnashing of teeth in St. Louis over the Rams' draft-day decision. And given that Suh did not win the Heisman Trophy, this makes it official: Linemen simply are not eligible for the Heisman. If Suh didn't win, then no lineman ever will. The award should be renamed the Heisman Trophy for the Running Back or Quarterback Who Receives the Most Publicity.
The Lions enter the season on a 3-37 streak, which might be related to finishing last in defense for three consecutive seasons. Or might be related to Detroit's having just two players left on its roster from drafts before 2007. Yet there's a sense of optimism around the Lions. Matt Stafford looks good, Suh looks good, Jahvid Best is hard to catch, for the first time in years Detroit did not have an offseason coaching purge, and Jim Schwartz could become a top coach. Schwartz is book-smart. Think that's incompatible with football coaching? Bill Walsh and Marv Levy were book-smart.
TMQ would hire more kickoff specialists, do away with punters: Kickoff specialists are proliferating around the NFL -- because a touchback is music to the defensive coordinator's ears. David Buehler of Dallas led the NFL in touchbacks last season with 29; the Cowboys spent a fifth-round draft choice on him, just for kickoffs. Thomas Morstead of New Orleans, also acquired using a fifth-round draft choice, had 27 touchbacks and one of the season's best plays, the onside kick to open the second half of the Super Bowl. Rhys Lloyd, a kickoff specialist for Carolina, recorded 21 touchbacks. Punter Michael Koenen also kicks off for Atlanta, and had 28 touchbacks. Teams such as New Orleans that score a lot get value by investing a draft choice in a kickoff specialist -- the more you score, the more you kick off. Oakland and St. Louis, the lowest-scoring teams of 2009, would be wasting roster spots on a kickoff specialist.
Green Bay Packers: Last fall, after Brett Favre's Vikings defeated the Packers, TMQ mused that "years from now" the sports world might still conclude that Green Bay was right to cashier Favre and hand his job to Aaron Rodgers. Forget about "years from now," this is already true! As well as Favre played in 2009, already it seems inarguable that Green Bay has better long-term prospects than if the Packers had been stuck with Favre for an extra couple of seasons and had traded away or given up on Rodgers.
Rodgers is already one of the league's best quarterbacks, and he'll be at Green Bay long after Favre finally goes home to mow his lawn. Rodgers has 58 touchdown passes versus 20 interceptions in his first two seasons as a starter, which is excellent by any standard, as well as better than Favre's 37 touchdown passes and 37 interceptions in the comparable period. In Green Bay's playoff comeback against Arizona, Rodgers was masterful despite poor blocking. Assuming the Packers' offensive line is improved for 2010, it is not out of the question that, by season's end, Rodgers could be viewed as the equal of Peyton Manning, Tom Brady and Drew Brees. Of course, he'll have to defeat Favre and the Vikings to get that whole Anakin/Obi-Wan thing off his back.
Because the Packers are likely to be a playoff team, their challenge is to recover their postseason zing. For a long stretch, Green Bay was undefeated in the playoffs at Lambeau Field. That sure has changed: Since 1998, the Packers are 114-78 overall in the regular season but 3-7 in the postseason.
Being on the Sports Illustrated cover not only is a curse but your entire body shrinks What's up with the recent Sports Illustrated college football issue covers that distorted the bodies of players? Here, the Ohio State player in the center looks about 2 feet tall but has an adult-size head. The Boise State player in the center has hobbitlike proportions, too.
New York Giants: Sure you won the Super Bowl 30 months ago, but what have you done for us lately? If expectations are strangely high in Detroit, they are strangely low among the primates who root for Jersey/A. With the Super Bowl win over the Patriots, stopping their bid for a perfect season, the Giants created great expectations. So, too, did their 15-1 streak from the end of the 2007 season till midway through 2008. Since then Jersey/A has looked like just another football team, which seems inexcusable in the near-New York environs.
The Giants' defensive line, key to the Super Bowl victory over New England, struggled last season, and it wasn't only the continued injury problems of Osi Umenyiora. At the end of 2009, Tom Coughlin scapegoated defensive coordinator Bill Sheridan and fired him; Coughlin has a history of blaming coordinators when things go poorly and claiming credit when things go well.
Eli Manning has started 97 straight games, which is great. But entering the 2008 season, New England thought it didn't have to worry about a backup quarterback. Can you name the G-Persons' backup quarterback? Neither can I.
Distract yourself from Jersey/A's troubles by ordering an all-organic Giants shirt in Cleveland Browns colors.
Unified field theory of creep: Dave Crowder of Centreville, Va., writes, "On August 22nd, I was shopping in my local Giant supermarket. Passing the beer cooler, I noticed Samuel Adams Octoberfest and Leinenkugel Oktoberfest were in stock -- alongside the summer brews. Autumn seasonal beers appearing a full month before the calendar start of autumn, and next to summer seasonal beers? What season is it, anyway?"
Minnesota Vikings: At the conclusion of last season, Tuesday Morning Quarterback mused that Brett Favre should get a bonus from the league if he came back. Favre was a clear plus for ratings in 2009 -- he's the sole pro football player who can, alone, boost ratings. Favre should have been offered an extra $32 million, $1 million from each team, to return. As it was, the Vikings raised his 2010 pay from $12 million to $20 million -- and yet another comeback keeps his endorsement income high. Comeback count: It's his fourth, not third. He "retired" after the 2005 season, then after the 2007, 2008 and 2009 seasons. Only Frank Sinatra retired more often.
Is Brad Childress the Vikings' coach or just the guy who picks up Favre's dry cleaning for him? This remains a hot topic of debate in NFL circles. Before training camp opened, Childress announced that there would be no conditioning tests -- perhaps in hopes Favre might deign to be present. Maybe this is why the Hyperboreans' veterans love Favre: His antics got them a light-load training camp!
The Vikings have drafted well under Rick Spielman. Minnesota has its owner's and general manager's offices in the same area as the coaches' offices, meaning the players often see the owner and top management. This is a rare arrangement in the NFL, where the owner and top executives usually have offices far removed from the players and expect to be spoken of as godlike beings. If you bump into the owner in the hallway all the time, he seems like a regular guy. This is good, and a point in the Vikes' favor.
In 2009, Minnesota was 9-0 at home and 4-5 on the road. You can't be a great team with a losing road record.
New Orleans Saints: My, these lads can finish! Last season in the fourth quarter and overtime, New Orleans outscored opponents 164-55, culminating in a 15-0 fourth quarter to win the Super Bowl. Many coaches preach that the first three quarters are the warm-up and the fourth quarter determines who wins and who loses. Saints players seem to have taken this to heart.
TMQ loves the Saints for being entertaining and spontaneous in a league full of joyless control-freak types. I also love their profusion of unwanted players who were either undrafted or let go by someone else, or both. Last year, 19 players scored a touchdown for the Saints -- check out the length of the "scoring" box here -- and eight of them were undrafted. New Orleans had as many undrafted players scoring touchdowns as the total number of players who scored touchdowns for St. Louis.
This year, however, the Saints are surely doomed, because Drew Brees is the cover boy for the latest Madden game. Super Bowl performers Larry Fitzgerald and Troy Polamalu shared the cover their previous year, and needless to say neither of their teams returned to the Super Bowl. Brett Favre was the cover boy the previous year, and his Jets failed to reach the playoffs. No one who's been on the Madden cover has made the Super Bowl in that season.
Recently, the Saints were sued by the IRS for paying no taxes on an annual $8.5 "inducement payment" the team receives from the state of Louisiana. Saints owner Tom Benson claims the money is "capital," not income. If this were true, any person or corporation doing business with government could claim income is "capital" and thus tax-free. Louisiana also pays the Saints $3.8 million a year to lease office space that Benson owns in New Orleans -- because the New Orleans office market in glutted, this is essentially a gift to Benson. And Louisiana has been using $85 million in federal stimulus money for yet another renovation of the Superdome.
New Orleans is the 51st-largest television market in the United States; in NFL terms, larger than only Buffalo and Green Bay, so perhaps the Saints need extra revenue. But that extra revenue should come from the league's major-market teams, not from taxpayers. Public payments to wealthy owners in any sport are shady, to put it mildly. It's hard to know whom to blame more -- the politicians who give away the public's money or shameless owners who accept it.
The taxpayer-funded sweetheart deal for the Saints comes to about $12 million per year. The Indiana Pacers just completed negotiations for an annual $11 million taxpayer-funded gift from the state of Indiana, though owner Herb Simon is quite wealthy. This is the current market price for pro teams that shake down cities?
Louisiana residents whose livelihoods have been harmed by the Gulf oil spill have begun complaining that they shouldn't pay taxes on BP compensation checks. Why not? If you earn $5,000 a month fishing, you owe taxes on that amount. If BP pays you $5,000 to make up for a month in which you couldn't fish, that is income, and taxed. People whose livelihood was harmed by the spill should be made whole financially by BP, but why should they receive a special gift at the expense of taxpayers? Unlike wealthy NFL owners, average people harmed by the oil have the public's sympathy. But just because Tom Benson has been trying to bilk the IRS doesn't make it OK for others in the state to do the same.
Philadelphia Eagles: The Eagles lost to Dallas three times last season, joining the small, elite society of football teams that have lost to the same opponent thrice in a season. Overall in 2009, Philadelphia was a major disappointment, and the result was a purge -- at least there wasn't a show trial! The Nesharim traded or waived starters Shawn Andrews, Sheldon Brown, Chris Clemons, Chris Gocong, Darren Howard, Donovan McNabb, Brian Westbrook and Will Witherspoon, acquiring in exchange Nate Allen, Riley Cooper, Alex Hall and Darryl Tapp, plus a middle-round choice in the 2011 draft. That's substantial turnover. But perhaps justified: Philadelphia has looked listless and stale in the past two seasons. The squad's sell-by date seemed to have passed.
The 2009 Philadelphia season led to a year-end collapse, with the Eagles losing twice in consecutive weeks to the Cowboys, by a combined 58-14. Boys linebacker Keith Brooking said the Nesharim were done in by predictable play calling. But Andy Reid's play calling has long been predictable -- the whole league knows, for instance, that on the first snap of a possession, he likes to call a weakside screen. In those embarrassing consecutive-week losses to the Cowboys, the Eagles played without spirit, and the Philadelphia offensive line was atrocious, especially Jason Peters, highest-paid offensive lineman in the league. Also, the Eagles' defense declined in 2009. The July 2009 death of defensive coordinator Jim Johnson must have been a factor. But Philadelphia defenders simply didn't play well enough, allowing 337 points versus 289 allowed in 2008.
St. Louis Rams: This team has won just six games in the past three seasons -- and, for the moment, has the highest-paid player in the NFL by the only measure that matters: guarantees. Why did the Rams choose Sam Bradford over Ndamukong Suh? Obviously, quarterback is the most important position in football, but I think the other factor is that Bradford looks like a quarterback should: He's tall and handsome. Of the four most-desired quarterback prospects in the 2010 draft, the two who are tall and handsome, Bradford and Tim Tebow, went in the first round; the one who is tall but a tad goofy-looking, Jimmy Clausen, went in the second round; and the one who is handsome but not tall, Colt McCoy, lasted till the third round. If you're going to draft someone first overall and give him $50 million guaranteed, you want a guy who's tall and handsome!
Last season, Les Mouflons players didn't even seem to try -- St. Louis lost games by margins of 47-7, 42-6, 35-0, 28-0 and 38-10. That's embarrassing: Where is the players' self-respect? Having five coaches in six seasons hasn't helped. Steve Spagnuolo returns this season, so maybe he can establish some kind of continuity beyond "we consistently roll over by the second quarter." At least the unis look good. According to the team, the colors are millennium blue and new century gold.
San Francisco 49ers: The Forty-Niners were an also-ran in a division so weak that the NFC West was outscored by a combined 272 points in the 2009. To be an also-ran in a weak division is not anything to write home about.
Don't discount the Crabtree curse. Under Mike Singletary, San Francisco is 8-5 without Michael Crabtree and 5-7 with him. So why do we keep hearing from the sportsyak world that Crabtree is ultra-awesome? In 2009, Crabtree spend a lot of time pointing at himself, not much time blocking. Bill Walsh never allowed a wide receiver who didn't block onto the field.
Recent passage of a ballot initiative clears the way for the Squared Seven's new stadium in Santa Clara. The plan is for a $937 million structure -- a bargain compared with the $1.7 billion Monstrosity in the Meadowlands -- with $114 million paid directly by the city of Santa Clara, $330 million lent by the city, and the rest raised by the team and league. Backers of the plan say the city could receive $155 million in rent and profit sharing, plus the city would receive $150 million in new revenue for the Santa Clara municipal utility. (Many California cities own power plants.) What's the plan -- leave the stadium lights on all night? California politicians and public-service commissions have for years been pressuring consumers to reduce electricity use. Suddenly, Santa Clara thinks it's good that a new stadium would increase fossil-fuel consumption. Here is the story behind the story behind the story of why the Niners are leaving San Francisco.
Seattle Seahawks: The Clanton Gang never pulled off any escape as impressive as Pete "One Step Ahead of the Posse" Carroll's fleeing USC moments before deputies arrived to start arresting people. Ike Clanton testifying on the stand can only envy the slippery aplomb with which Carroll claimed that the looming USC sanctions had "nothing to do" with his bolting to the Seahawks and that he knew nothing, nothing about any violations! Nothing! Now he's not only an NFL coach one again but also Seattle's "executive vice president of football operations and head coach."
Carroll hired Alex Gibbs to run the offensive line. Gibbs' zone-blocking approach took defenses by surprise in the 1990s; now everybody uses zone blocking at least some of the time, so the luster around the Gibbs name has faded. At this point, we could save time by listing the NFL teams Gibbs has not been offensive line coach for. He has coached the offensive line at Denver, Oakland, Indianapolis, Houston, Atlanta and Kansas City as well as Seattle.
Carroll surrendered a third-round draft choice, $10 million guaranteed and various swap-downs to get quarterback Charlie Whitehurst, who hasn't started a game since 2005. That's the kind of move that draws two question marks in chess notation. Carroll had a glimmering record at USC, though now it's hard to be sure how much was fair-and-square and how much was cheating. Hawks owner Paul Allen seemed to think he was hiring a football rock star. In Carroll's previous NFL stints running the Jets and Patriots, he went 34-33.
The USC locker room is "more tightly run now … more serious," with Carroll gone, according to Trojans linebacker Malcolm Smith. "There's no room for error. They've tightened the ship up." Dear Malcolm, good luck being drafted by the Seahawks.
Tampa Buccaneers: The City of Tampa Bucs blocked six kicks in 2009 and finished second in Gosselin's special-teams ranking. That's about it for this team's 2009 accomplishments. The Buccaneers were outscored by 156 points in 2009; only the Rams, Lions and Raiders outscored by more. They won one home game; only the Rams did worse. Tampa had no offensive player who gained 1,000 yards. The starting quarterback threw almost twice as many interceptions as touchdowns. The Bucs' defense was rated 27th, their offense 28th. Cheerleader Jeni Summers is studying sports marketing -- maybe she should run the team.
Greg Olson is the Bucs' third offensive coordinator since the beginning of 2009. Neither of the previous two, Bill Muir or Jeff Jagodzinski, today works as an offensive coordinator -- trying to instill offense in this team has, in recent years, been a career killer. Being defensive coordinator is no rose, either. Defensive coordinator Jim Bates was fired on Thanksgiving and currently is OOF -- out of football. Thirty-three-year-old coach Raheem "Hey Mom, I Got My Learner's Permit" Morris -- who had never been a head coach at any level, including high school, before taking over the Bucs -- fired his offensive and defensive coordinators in his first few months on the job. Morris needs to learn that firing assistants is a sign of weakness, not of strength. Currently, the Bucs don't have a defensive coordinator. What qualified person would want the position?
How can they expect to win when their mascot is named Captain Fear but looks like a giant panda?
Washington Redskins: It's Year 11 of the Reign of Error of Chainsaw Dan Snyder -- and that means head coach No. 7 and starting quarterback No. 11, watched over by offensive coordinator No. 9. Donovan McNabb is a proficient quarterback, so perhaps he can get the Skins to make some serious noise in the playoffs for the first time since the Rutherford Hayes presidency. Jason Campbell just wasn't working out -- the team had to make some kind of move. But bear in mind, McNabb played with much better personnel in Philadelphia than he will have this year in Washington. And bear in mind that the Redskins could have taken Jimmy Clausen with the pick traded for McNabb, plus held on to another middle-round choice in the 2011 draft, also given for McNabb.
New coach Mike Shanahan -- new "executive vice president/head coach" -- has a good reputation. But his big seasons all came with John Elway: in his non-Elway years, Shanahan's results are pedestrian. His test of manhood will be winning in the NFC East, in which the Nanticokes are on a 7-17 run.
Just as with the Broncos, Shanahan has the longest official bio in the league. This can't be coincidence -- does he write them himself? There's paragraph after paragraph about stats and the yardage rankings of his past teams -- I would have sworn stats don't matter. Included are such nuggets as, "Shanahan was Northern Arizona's backfield coach in 1977 at the age of 24, and the Lumberjacks averaged a school-record 391.1 yards per game." Don't forget that tenth of a yard from 1977! In his official photo, Shanahan looks like someone auditioning for a reality show about people who think they are Napoleon.
Despite Shanahan's ego aura, I have this good news to report of him: Reader Dave Buschenfeldt of Fairfax, Va., writes, "I was flying from Dulles to Denver in June and as I was trying to get comfortable in my cramped coach seat on a United plane, who should I see walking down the aisle but Mike Shanahan, who proceeded to take a seat behind me. Shanahan, set to make $35 million over the next five years with the Redskins and whose owner has a private jet with a Redskins logo painted on the tail, was flying coach. That deserves some recognition." Yea, verily, it receives some here.
The Redskins will appear in three nationally televised night games -- despite a 4-12 finish in 2009. New Redskins general manager Bruce Allen nixed rumors the team would unveil an alternative monochrome black uniform. All-black was so 2007. Anyway, in Washington at the moment, an all-red uniform would be more fitting.
Albert Haynesworth has been paid $32 million so far by the Redskins for complaining, skipping camps, complaining and then complaining. He is owed another $9 million in guarantees, which is why no team will trade for him. For that $32 million, last season he made 29 tackles, or $1.1 million per tackle. Redskins linebacker London Fletcher last season was paid $2.2 million and made 142 tackles, or $15,493 per tackle. Haynesworth, a bad influence, is being paid 71 times as much per tackle as Fletcher, a good influence.
Last winter, Fletcher finally appeared in a Pro Bowl, though as an injury replacement. Tuesday Morning Quarterback continues to believe London Fletcher will become the first modern NFL player to be named to the Hall of Fame despite never being voted into a Pro Bowl. (There were no football all-star games before 1939.) Fletcher is among the best linebackers ever -- statistically, he and Ray Lewis are in a dead heat. Yet Fletcher is an undrafted player from a Division III college. Canton, here he comes.
Reader comments: In saying good riddance to "24," I speculated that Jack Bauer had, in eight seasons, been depicted as killing 1,000 people. Reader Allen Mack-Kretzler of Olympia, Wash., notes that someone with too much time on his or her hands did an exact count: 266. I further supposed that no one person, including any soldier, had ever killed as many people as Bauer was depicted killing -- in direct encounters, as opposed to dropping a bomb or firing a torpedo. Nick Bax of Superior, Wis., counters that Finnish sniper Simo Häyhä killed at least 500 Red Army soldiers in the 1939-1940 war between Finland and the Soviet Union. Bax adds, "Having seen Kiefer Sutherland in real life, I'm confident Häyhä could have snapped Bauer's ass in a heartbeat."
Next week: Still America's original all-haiku NFL season predictions.
In addition to writing Tuesday Morning Quarterback for Page 2, Gregg Easterbrook is the author of the new book "Sonic Boom" and six other books. He is also a contributing editor for The New Republic, The Atlantic Monthly and The Washington Monthly. His Web site can be found here.