Commentary
America's original all-haiku predictions
Below is America's original all-haiku NFL season predictions -- but first a few scouts' notes from my NFL scouting notebook:
• Lucky thing for Atlanta and City of Tampa their games against Pittsburgh occur while Ben Roethlisberger is suspended. In his career, Roethlisberger is 18-5 versus the NFC.
• Seattle, Indianapolis, Jersey/B, St. Louis and Houston drew the nondivision road dates at Denver this year -- unlucky for them. Since the AFL-NFL merger, the Broncos are .704 at home, plus Kyle Orton is 19-6 as a starter in home games.
• If you're playing San Francisco tight in the fourth quarter, your chances are good. Last season, the Forty-Niners were 6-2 in big-margin games but 2-6 in games decided by a touchdown or less.
• Watch out for the Patriots in the second quarter. Last season, New England scored 183 second-quarter points, the most by any team in any quarter.
• Pour it on against the Dolphins in the fourth. Last season, Miami allowed a league-worst 140 points in the final quarter.
• Expect Chicago to defeat Seattle on Oct. 17. The Seahawks are an NFL-worst 5-16 after their bye week.
• Expect the Vikings to defeat the Jets on Oct. 11 and the Eagles to beat Indianapolis on Nov. 7. Minnesota and Philadelphia are an NFL-best 17-4 after the bye.
• Keep an eye on LaDainian Tomlinson, who has passed such tailback greats as Jim Brown and Thurman Thomas in career rushing yards and has a realistic shot at passing Tony Dorsett and Eric Dickerson this season. For his part, Fred Taylor -- many fans don't even know which team he plays for! -- has a shot at passing Thomas and Franco Harris.
• Keep an eye on the Cowboys at Redskins opener. Should Dallas win, it would become the second NFL team since the leagues merged to reach 400 victories. Pittsburgh was first, and it enters the season with 403 post-merger victories.
• Expect the Jets to run in their meetings with the Bills. Last season, Jersey/B gained 567 yards on the ground against Buffalo.
• If you're from the opposite conference, fear quarterbacks named Manning. Eli enters the season on a 12-4 streak versus the AFC, and Peyton enters on a 14-4 streak versus the NFC.
• Expect the Chiefs to defeat the Raiders on Nov. 7; Kansas City has won seven straight at Oakland. Expect the Chiefs to defeat the Broncos on Dec. 5; Denver is 2-15 all-time at Kansas City in December.
• If Bill Belichick goes for it on fourth-and-2, look for a quick out in the right flat to Kevin Faulk. New England used this play three times on fourth-and-2 in 2009. It failed all three times.
In TMQ news, the highly scientific TMQ Poll becomes a running feature this year. The poll will appear to the right of the column, under a SportsNation rubric. I will be a weekly guest throughout the season on "The Brian Kenny Show" on ESPN Radio, weighing in at the hyperspecific time of 8:26 p.m. ET each Tuesday night. You can follow TMQ on Twitter, though all I will ever do is post a notice when the column goes up. I won't clog your cell phone with thought-ettes about the weather or Snooki. TMQ needs only 18 million more Twitter followers to catch Bill Simmons.
And now -- still America's original all-haiku NFL season predictions.
AFC East
"$ X@*%!"
Rex Ryan in a good mood.
The Jersey/B Jets.
Forecast finish: 10-6
Turning off the spy
cameras turned this team human.
The New England Pats.
Forecast finish: 9-7
J-Lo, Gloria,
Marc: League's best-dressed owners box.
Miami Dolphins.
Forecast finish: 9-7
Ten years since playoffs:
How much lower can they go?
The Buffalo Bills.
Forecast finish: 4-12
Cupcakes -- Fear their wrath: Last week, in my annual review of pushover home games scheduled by football factory schools, I asked, "What cupcake will upset an unsuspecting football power?" Already we know: Jacksonville State of the division formerly known as I-AA, hired by Ole Miss to be clobbered on its field while alums and boosters partied, instead won in double overtime.
The Rebels led 31-13 late in the third quarter and seemed to have the game in hand when an interception by Jacksonville State triggered a three-touchdown, fourth-quarter rally. What happened on the interception? Ole Miss was throwing deep -- trying to run up the score. The heavily favored hosts weren't content to beat a cupcake, they wanted a huge victory margin to boast about. The football gods punish this sort of thing.
And three cheers for cupcake San Jose State -- 2-10 in 2009, including a 62-7 loss to Nevada -- which was hired by defending BCS champion Alabama to come to its field and get clobbered while alums and boosters partied. The Spartans notched a field goal to prevent the Crimson Tide from boasting of a shutout. In opening-day, hired-cupcake roles at USC in 2009 and at Alabama this year, San Jose State has lost by a combined 104-6. Now it's on to Wisconsin for the Spartans to get clobbered, for a fee, again.
Cheer-babes in the news: The Red Foxes, a Ukrainian dance team that has performed at European sports events since 2001, drew headlines at the world basketball championship in Turkey for dancing in hardly anything. Scantily attired women performing at a public event created a complex political dilemma for Turkish Prime Minister Recep Tayyip Erdogan, who is a pious Muslim but also supports Turkey's being a secular society with freedom of expression. Should he have tried to ban the act, or should he have applauded self-expression? Last week, when Erdogan attended a game, discretion was the better part of valor and the dancers simply didn't perform that day.
Pete Thamel of The New York Times -- "Hey, boss, can I expense a trip to an exotic country with world-renowned tourist sites in order to write about the social implications of gorgeous half-naked cheerleaders?" -- reported that when the Red Foxes strutted their stuff during a timeout, "The Iranian political delegation appeared bothered by this." The Iranians asked people to stand in front of them so they couldn't see the dancers. Sorry, Iranian government -- in this and in many other things, pretending it's not there is not the solution. I have not provided a link to Thamel's story because you'll have more fun by going to the Gray Lady's search box and typing these words -- scantily clad foxes.
NFC East
"North Texas" hosts the
S-Bowl. Home team not likely.
The Dallas Cowboys.
Forecast finish: 11-5
Reid to Donovan:
Drive south on I-95.
The Philly Eagles.
Forecast finish: 9-7
New stadium -- seats
priced for Wall Street not Main Street.
Jersey/A Giants.
Forecast finish: 9-7
Debt-based stimulus
spending: Skins and free agents.
Washington Redskins.
Forecast finish: 6-10
Justice Department -- fix NCAA scholarships: Tuesday Morning Quarterback long has maintained that the year-to-year basis of NCAA scholarships -- you keep receiving athletic financial aid only if you're on the team -- causes college athletes to focus on sports at the expense of academics. Classroom work can seem abstract and distant when, if you don't spend enough hours with the weights or in the film room, you lose financial support for next year.
The year-to-year basis of the NCAA scholarship gives coaches leverage over athletes, compelling them to be less like students and more like unpaid pros. Colleges and universities are extremely cynical about this. They all talk education, but many act as if they care only about victories. Some athletes cut class or don't study because they are lazy, big-headed or foolish. But some probably cut class because of the financial structure of the scholarships: They have to have a good year in sports or next year their funding vanishes.
Pressuring college athletes to focus on athletics makes the boosters happy but shafts the athletes -- since at most one NCAA scholarship holder in 1,000 will earn a living in professional athletics, and the other 999 will need an education to fall back on. So pay heed to this little-noticed news item from the spring -- the Justice Department has opened an investigation into whether year-to-year athletic scholarships are an antitrust violation.
The reasoning is that when colleges band together via the NCAA and mutually agree to offer only year-to-year athletic scholarships, not full-education financial aid, the colleges are engaging in restraint of trade. Such restraint of trade benefits the organizations that are conniving together because they can limit their offers to cheaper year-to-year scholarships without worrying that another college will compete by offering full-education scholarships. Students are harmed by the restraint of trade because they cannot bargain for full-education scholarships.
There is precedent here. In the 1980s, the Ivies agreed they all would make the same academic scholarship offers to prospective students. Ostensibly, the lofty goal was to allow students to choose their school without money being a factor. The real goal was to prevent competition -- so Cornell wouldn't up its scholarship offer to get a student who was about to commit to Brown, and so on. In 1989, the Ivy League colleges signed a consent decree with the Justice Department, promising each would make its own scholarship decisions, not form a united front against competitive offers. Isn't the NCAA rule -- by which colleges mutually agree to forbid themselves from improving the scholarships terms they offer athletes -- the same situation?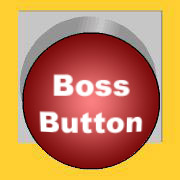 If NCAA members could confer full-education athletic scholarships, there's no doubt some jocks would arrive at college and give a halfhearted effort at sports. Isn't that better than the current status quo, in which many jocks, in order to keep their scholarships flowing, give a halfhearted effort in the classroom? Plus, if NCAA universities knew they were on the hook for an athlete's full four to five years -- rather than the current situation in which they can essentially waive a jock by not renewing his or her scholarship -- perhaps schools would try harder to make athletes into full-fledged members of college communities. Also, in this scenario, colleges might protect their investments in full-education scholarships by favoring high school graduates whose desire is to become true student-athletes.
Justice Department, we have a president who cares about college sports; let's do something to make the landscape for college athletes more education-focused. End the year-to-year scholarship.
Did you even know this NCAA program exists? Meanwhile, let's roll the drums for the little-known Student-Athlete Opportunity Fund. This fund is financed via the March Madness television contracts. (Nearly all the NCAA's income derives from the men's basketball tournament -- football revenue goes to schools, conferences and the BCS organization, which is distinct from the NCAA.) The Student-Athlete Opportunity Fund can pay for one extra year of college for NCAA athletes who have exhausted their eligibility or stopped playing for good reason, such as injury. Mike Ward, an assistant athletic director at the University of Alabama, says the athletic department at his school administers this extra scholarship support based on "the student meeting certain hour and GPA thresholds, as well as committing to a work or community service requirement. " Other colleges administer the fund slightly differently.
So Justice Department -- if you back off from compelling the NCAA to allow full-education scholarships, how about settling for a major expansion of the Student-Athlete Opportunity Fund concept? If NCAA athletes knew they could get a year of extra scholarship support to finish their credits and graduate, education would improve and the cynicism inherent in college sports -- especially football and men's basketball -- would decline. What's not to like?
News bulletin: Division I football player who is an actual student! Sherrod Harris, the backup quarterback at Texas who was entering his final season, appeared in five games over three seasons, but realistically, the NFL isn't in his future. So over the summer, he dropped football to remain on track to graduate in December. What a smart move!
AFC North
Expectations high --
and you can quoth the raven.
Bal-a-mer Ravens.
Forecast finish: 12-4
At this team's road games
the crowd will chant -- "She said no!"
The Pittsburgh Steelers.
Forecast finish: 9-7
Club that leads the league
in starters with TV shows.
The Cincy Bengals.
Forecast finish: 9-7
"The Drive," "The Fumble."
Now: "The Quarterback Turnstile."
Browns (2.0).
Forecast finish: 4-12
Unified field theory of creep: Countless readers, including Marilyn Norman of Carrollton, Texas, accused TMQ its ownself of creep -- because last week's column was posted at 11:30 p.m. ET on Monday. Dan Youngblut of Redmond, Wash., wrote, "This column should have been headlined 'Le Quarterback de Mardi Matin,' since when it posted, the day was Tuesday in France." Arriving early has not exactly been a running theme with TMQ -- this one was finished early, so ESPN put it up.
Brian Pike of Raleigh, N.C., reports, "I was in Valdosta, Ga., and noticed the local high school praising their principal for winning the 2011 National Principal of the Year."
Harrison Krat of Alameda, Calif., reports, "Starbucks began selling Pumpkin Spice Latte, a Thanksgiving drink, on August 28, three months before Thanksgiving. But -- as the signs warn -- only while supplies last!" TMQ walked into his local beer store on Saturday and beheld a 100-case display of Dogfish Head Punkin Ale. According to the brewer, it's "seasonal" -- Labor Day season? Michael Harding writes, "On August 30, I went to Home Depot in Glen Mills, Pa., looking for a lawnmower part. The 'outdoor' section was filled with snowblowers and shovels! Lawnmowers had been moved into storage. It was 96 degrees."
Fountain of Youth Discovered: Peter King of Sports Illustrated reported that after his initial preseason appearance with the Vikings, Brett Favre received "an injection of lubricant" in his ankle. So that's why the Vikings ordered a case of STP.
NFC North
Obi-Wan is gone:
Luke Skywalker now QB.
The Green Bay Packers.
Forecast finish: 12-4
Will Favre or won't he?
Join Miami Heat, we mean.
Minnesota Vikes.
Forecast finish: 10-6
Sayers says Bears suck.
Playoff years under Gale: none.
The Chicago Bears.
Forecast finish: 6-10
Two more wins each year:
Pace for playoffs in '13!
The Detroit Lions.
Forecast finish: 4-12
Three Hundred Thirty-Five Pounds Seen as Undersized: Tuesday Morning Quarterback worries that weight gain has become an arms race in football with long-term health consequences for players, to say nothing of detracting from the quality of games.
Darren Rusakiewicz of Hoffman Estates, Ill., notes this recent item from ESPN.com's Kevin Seifert: "Offensive line coach Mike Tice of the Bears likes to take on raw prospects to develop over time, and this year J'Marcus Webb (Round 7) fits that bill.
At 6-foot-7 and 335 pounds, Webb has the build to develop into a tackle on either side of the ball. He probably needs to gain some weight." Rusakiewicz asks, "What would be an ideal playing weight for him -- 400 pounds? 500 pounds?"
AFC South
Blame the O-line! Blame
Wayne! Just don't blame dull game plan.
Indy Lucky Charms.

Forecast finish: 12-4
Two-thousand-yard back
yet home for playoffs. That's lame.
Tennessee Titans.
Forecast finish: 9-7
Cow-inspired franchise
still oh-fer the postseason.
The Houston Texans.
Forecast finish: 8-8
Hello? Anyone
there? Hello? Pregame crowd check.
The Jax Jaguars.
Forecast finish: 5-11
Plus Their Combined Cookie-and-Sports Drink Sales Exceed Any Two Other Quarterbacks': The Manning brothers start the season a combined 181-98 in the NFL with a combined two Super Bowl rings. Something's got to give when the Mannings meet on Sept. 19 for the Giants-at-Colts contest.
NFC South
Who dey? Who dem? Saints
win the ring, still low-profile.
The New Orleans Saints.
Forecast finish: 12-4
Can you name any
starter except Matt Ryan?
Atlanta Falcons.
Forecast finish: 10-6
Jake and Julius
depart. They won't be missed much.
Carolina Cats.
Forecast finish: 8-8
Since Super Bowl win
this franchise has pewtered out. The Tampa Bay Bucs.
Forecast finish: 4-12
Another Reason the Media Love Oil Spills: Not only does bad news sell, but bad news also can be good for advertising revenue. Since the oil spill, BP has spent an estimated $200 million on image advertising: in newspapers, on television and on the Web.
On just one day during the summer, The Washington Post's front section contained five pages of image advertising from companies and organizations in various kinds of controversies, versus three pages of auto and department-store advertising -- traditionally the leading categories of newspaper ads. The image ads included a full-page, full-color ad on the latest arm-wrestling over the Air Force tanker-contract fiasco; environmental groups slamming Republicans; right-wingers slamming the proposed greenhouse gas bill; a letter to Hillary Clinton "urging removal of the terror label from the People's Mojahedin Organization"; United Technologies boasting of being a friendly company without clarifying that it builds weapons (a defense bill was to be voted in a House committee that day); a puzzling ad denouncing "fat cat hedge funds" for opposing "the Concerto residential project in Los Angeles"; and a full-color ad in which smiling, multicultural people happily discussed how much they looked forward to Comcast acquiring NBC Universal. That ad seemed to be about how really, really great it would be for average people if Comcast and NBC Universal merged. What was going on was that the Federal Communications Commission was holding hearings into whether to allow the deal, and FCC commissioners start their days by leafing through The Washington Post.
AFC West
Regular season
kings but postseason peasants.
San Diego Bolts.
Forecast finish: 10-6
Will fans long for the
days of Cutler and Shanny?
The Denver Broncos.
Forecast finish: 9-7
Thomas Jones wanted
not: All he does is move chains.
Kansas City Chiefs.
Forecast finish: 6-10
"Surely this year the
Raiders bounce back." Heard each year.
The Oakland Raiders.
Forecast finish: 5-11
Denver Finds Creative New Ways to Blow Draft Picks: After the 2009 Jay Cutler trade, Broncos rookie head coach Josh "When Does the Frat Party Start?" McDaniels had a plethora of draft choices burning a hole in his pocket. (In sports writing, you can use words like "plethora" and "ensuing.") McDaniels traded a 2010 first-round selection to Seattle for a 2009 second-round choice, which he used on Alphonso Smith, a decision TMQ made fun of in April. This past weekend, Denver admitted its blunder by swapping Smith to Detroit for Dan Gronkowski, a tight end with one career reception. Had McDaniels simply retained the 2010 first-round choice, which turned out to be No. 14 overall, he could have had Earl Thomas or any of several other highly promising players.
Are the Redskins gaslighting Albert Haynesworth? After super-overpaid defensive tackle Albert Haynesworth whined all last season, then refused to attend offseason Redskins workouts, coach Mike Shanahan gave him a hard time in camp. Haynesworth was required to take, over and over again, a shuttle sprint test that linemen usually are excused for failing. Haynesworth didn't start preseason games, then was sent in for the second half, with the low-drafted who-dats and the street free agents. What's the plan here?
You might think Shanahan is trying to embarrass Haynesworth into cleaning up his act. Maybe -- but this would work only if Haynesworth cares what his teammates think of him, and there's never been any evidence of that, either in Washington or Tennessee. TMQ wonders if the Redskins are trying to gaslight Haynesworth so he walks out.
The contract Washington foolishly gave Haynesworth in winter 2009 has already paid him $32 million -- that money is gone with the wind -- but contains another $9 million in guarantees. No team will trade for Haynesworth, which entails acquiring his contract, because no team wants to assume the $9 million still owed.
Generally, employment contracts can be voided "for cause," which generally means failing to make a reasonable attempt to execute duties. If you do a crummy job, well, you tried -- but if you refuse to report for work, that's cause. If Haynesworth were to pull a prima-donna stunt and refuse to show up at Redskins Park, the team might be able to assert a "cause" grounds to void his contract, saving the remaining $9 million.
All summer, Darrelle Revis refused to report to work, which might have opened the door to the Jets having his contract voided. But nothing would have pleased Revis more! If he suddenly had no contract, he would have been a free agent able to command a very large deal from any team -- it would have made no sense for Jersey/B to attempt to get the Revis contract voided. On the other hand, if Haynesworth were suddenly a free agent, he'd command little more than the veteran minimum. Thus one wonders, are the Redskins trying to push Haynesworth into staging a walkout, so they can dissolve the rest of his contract?
Washington Monthly Beats New York Times Story by Four Years: One of the annoying aspects of the big-deal media is their penchant for pretending to be first to notice things that already have been extensively reported and written about elsewhere. Here, The New York Times treats David Romer's research paper on why teams should go for it more often on fourth down as if it were something being reported on for the first time. To cite just two of many examples, the Washington Monthly called attention to the paper in May 2006, and TMQ did so in September 2006. The Times goes on to suggest that avoiding the punt is an idea hardly anyone in the football world has contemplated. Three years ago, TMQ and AccuScore did an elaborate computer-simulation of punt-shunning scenarios, which mainly though not entirely supported Romer's contentions. Also three years ago, TMQ reported on Pulaski High in Arkansas, which was running up victories using a no-punt philosophy.
In the same package, the Times asks why, if going for it, kicking onside and deuce tries make sense, NFL coaches rarely attempt these stratagems. The answer the Times proposes -- that coaches don't want to be blamed for failed gambles -- is a running theme of Tuesday Morning Quarterback. I've even been saying this for 10 years, since this column began on Slate.com, which was then a radical innovation on that new Interweb thing.
Shoot to Kill the Hit-Man Movies: Last week "The American" opened in theaters, starring George Clooney as a hit man who will murder anyone, even the innocent, for money. Other box-office names who in recent years have played hired killers willing to murder anyone, even the innocent, for money, include: Ben Affleck, Antonio Banderas, Pierce Brosnan, Nicolas Cage, David Carradine, Tom Cruise, John Cusack, Matt Damon, Colin Farrell, Ralph Fiennes, Morgan Freeman (twice), Jennifer Garner, Daryl Hannah, Josh Hartnett, Samuel Jackson, Angelina Jolie (twice), Ben Kingsley, Ashton Kutcher, Lucy Liu, Jennifer Lopez, Joe Mantegna, Demi Moore, Timothy Olyphant, Brad Pitt, Tom Selleck, Christian Slater, Sylvester Stallone, Terence Stamp (twice), Jason Statham (too many times to keep track), Uma Thurman, John Travolta (thrice), Vince Vaughn, Jon Voight, Elizabeth Whitmere and Bruce Willis.
None of the movies in question was a serious work about crime or morality. Most were violence-glorification flicks in which the slaughter of the helpless was depicted as amusing recreation. A few were "comedies"! (This list excludes the recent "The Expendables," whose anti-heroic mercenaries only wax bad people.)
The number of contemporary box-office stars who have portrayed hired killers in major-studio films probably exceeds the number of actual professional assassins in the real world. And this list is just cinema -- don't get me started about television.
You don't have to be Dr. Freud to speculate that cinema stars, steeped in a Hollywood culture obsessed with personal power, subconsciously fantasize about being able to kill whomever they please without any ramifications. (In hit-man movies, the cops never investigate, let alone respond to the sound of gunfire.)
Doesn't it strike you as strange that so many box-office names are willing to glamorize committing murder without compunction? Many Hollywood stars care nothing about the example they set for the young. Can it be coincidence that the movie ticket sales have been vacillating at the very time so many Hollywood stars revel in morally vacant roles?
Hit-Man Flick Addendum: The endless march of hired-killer movies speaks to Hollywood's moral vacuity -- and to its vanity. Middle-aged or even aging stars want to take roles in which they depict themselves as ultrastrong and ultradeadly with their fists.
Recently, Tom Cruise (48), George Clooney (49), Liam Neeson (58), Sylvester Stallone (64) and Harrison Ford (68) have played characters depicted as being able to effortlessly beat up, or even kill with their bare hands, several strong men at once. This is a cheap ego trip on the part of the actors, with morality trashed in the process. Can an action flick in which Judi Dench effortlessly beats up 10 guys be far behind?
The Dark Side of Film Study: First NFL teams began to study film of opponents, then college teams picked up the practice and finally even high schools began to study film. Whether all this study matters can be debated -- do you really need video to know that other teams will throw a slant on third-and-5? Sure, a look at an opponent's previous games can be helpful, yet intensive film study will backfire if the opponent's game plan is a departure from previous form, and you've spent the week training your team to expect previous form.
Owing to the overall obsession level regarding football, pro teams and football-factory colleges today may have a half-dozen junior coaches and interns studying video pretty much year-round; even small colleges and high schools spend many, many hours on this. NFL and big-college teams have full-time scouting staffs that take their own video.
Small colleges and high schools "exchange" video -- "I'll send you what I have on the Flaming Bananas if you send me what you have on the Screaming Weasels." Traditionally, film exchange meant mailing those old reel-to-reel canisters; then it meant mailing VCR cassettes; then it meant mailing CDs. In the past two years it has meant posting video on team websites, so what's "exchanged" is passwords.
This progression of technology has led to GridRoom, a film-exchange site for youth-league teams. GridRoom has great tech, making it simple and convenient for youth coaches, down to the ankle-biter level, to post and study footage. The site probably will be useful, too, to small schools with limited budgets. But do we really want football obsession to get so bad that youth-league coaches are up late at night looking for a weakness in the coverage schemes of a team of fifth-graders? Technology isn't judgmental; it just makes things possible -- and what's now becoming possible is youth-league film study.
NFC West
Leinart shown the door:
More time to spend in hot tub.
The A.Z. Cardinals.
Forecast finish: 10-6
Honeymoon over:
Singletary now must win.
The Frisco Niners.
Forecast finish: 6-10
Seahawks don't go to
class. Pete -- just like USC!
Seattle Seahawks.
Forecast finish: 6-10
Rams games not for faint
of heart; avert eyes from tube.
The St. Louis Rams.
Forecast finish: 3-13
Obscure college score of the week: Colorado School of Mines 52, South Dakota School of Mines and Technology 24. In this contest the Orediggers bested the Hardrockers. Located in Golden, Colo., the Colorado School of Mines annually welcomes frosh by having them whitewash a mountainside.
Bonus obscure college score of the week: Aurora 9, North Park 7. Located in Chicago, North Park University cryptically identifies its president only as "a Pennsylvania educator with ties to Latin America."
Nonobscure college points: Scoring to take a first-quarter 6-0 lead at Hawaii, USC went for two, using a goofy-looking set that high school coaches call "muddle huddle," with the offensive line nearly at the sideline. It didn't work, though USC went on to prevail 49-36. Some commentators expressed annoyance bordering on outrage that USC went for two in the first quarter, instead of kicking a PAT like you're "supposed" to. Who cares what's "supposed" to happen? Late in the game a team with a comfortable lead should stop trying to score. But it was 6-0 when USC went for two -- and though the Trojans were favorites, Hawaii was within comeback range until the closing moments.
Sports commentators seem to oppose going for two for the same reason that they oppose going for it on fourth down: They have a snug image of what's "supposed" to happen, and don't take kindly to original thinking. Just as TMQ longs for a pro or big-college coach who would almost always go for it on fourth down, I'd like to see a pro or big-college coach who always goes for two, unless comfortably ahead. This tactic is effective at the high school level. (Caveat: In high school games in states other than Massachusetts and Texas, the try is spotted at the 2-yard line; in those states and in NCAA games, the try is spotted at the 3. This is a factor in high school success at deuce plays.)
After the Hurricanes beat FAMU 45-0, coach Randy Shannon said one reason was that quarterback Jacory Harris "spent a great deal of time in the offseason improving his game." That's funny -- NCAA regulations say that in the offseason, scholarship holders "shall be limited to a maximum of eight hours per week" on their sport, inclusive of conditioning, in order to have time to catch up on class assignments. Obviously this rule is widely ignored: Coaches don't worry about confessing to breaking a rule they know the NCAA does not enforce. But Miami contends Harris is a college student. If he's an unpaid professional, the university should say so.
Christmas Creep: Justin Pickering of Perth, Australia, reported on Sept. 1, "My company sent out invitations for the Christmas party. Better make sure I'm not doing anything on that Friday three and a half months from now." Dave Howe of Portland, Maine, writes, "Last week the Aubuchon Hardware store was advertising, 'Christmas Decorations 70 Percent Off.' Apparently they needed to make room for the Valentine's Day displays." And David Float of London reports that the Lego stores in his neck of the woods "just began selling Advent calendars -- three months before the first window should be opened."
Unemployment and the minimum wage: Readers including Ken House of Bloomington, Ind., remind that a year ago, when the federal minimum wage rose, I wrote that this would be a test case of the contention that a higher minimum wage automatically increases unemployment. If unemployment rose, that could mean conservatives who oppose the minimum wage are right; if it did not rise, that might mean the minimum wage does not cause unemployment. Posing this test during a recession was tricky, but I posed it anyway and said I'd check back in a year. A year has passed. Last summer, unemployment was 9.5 percent. This summer, unemployment was 9.5 percent. My test ends in a draw.
Perhaps not raising the federal minimum wage would have helped the recovery. Then again, perhaps without bonus extensions of unemployment insurance -- from 26 weeks to 99 weeks for most workers, all at the expense of future taxpayers -- unemployment would be falling. Here, President Barack Obama's economic adviser Lawrence Summers once argued that extra unemployment benefits raise the jobless rate, since why hunt for work if you're getting a free government check? (Since joining the Obama White House, Summers has stopped talking about the econometric evidence that bonus unemployment checks backfire.)
Though my test turned out inconclusive, the fact that raising the minimum wage during a deep recession did not lead to higher unemployment shows the minimum wage is a secondary factor, at most, in job numbers. Hiring is more heavily based on consumer demands and business needs than on the minimum wage, which should continue to rise until the living-wage point of about $10 an hour is reached.
Reader comments: Many readers including Brandon Lewis of San Antonio objected to my saying the "neutral site" Texas-Oklahoma game is really a home date for Texas, because the contest will be played in Dallas: "That city is closer to Norman than to Austin. In Dallas and the surrounding area, the population is split with regards to whom they cheer for or where they went to college. Despite being staged in Texas, it's the truest neutral-site game in college football -- and an absolutely top 10 sporting event that anyone who loves the game should strive to attend one year."
Readers including Jacqueline Morton of Austin, Texas, protested that although I chided the Longhorns for gimmicking their sked, I said nothing about press-corps-sentimental-favorite TCU. The Horned Frogs essentially play seven at home, five away -- their "neutral site" game versus Oregon State was staged in neighboring Arlington -- and face only one preseason-ranked opponent. Isn't that a cupcake schedule, she asks? Well, Jacqueline, the problem with your point is -- I'll get back to you on that.
On Monday night, yours truly was in the audience as Boise State and Virginia Tech played a football game as exciting and entertaining as can be imagined -- the kind of game that reminds us why we love sports. The game was played at a "neutral site" in Maryland, more than 2,000 miles closer to the Virginia Tech campus than the Boise State campus, with a 10-to-one preponderance of Tech supporters. Obviously, Boise State knew the crowd would back the Hokies. What the Broncos didn't know is that the stadium -- owned and operated by the Redskins -- would favor Virginia Tech. Whenever Tech made a good play, the school's colors flashed on the two mega-sized video screens. Boise State colors never appeared. When it was third down for Boise State, the mega-screens showed Tech colors and the gigantic words, "MAKE SOME NOISE." When it was third down for Virginia Tech, the screens showed game statistics. Some "neutral site."
Last week, I said Boise State exhibited daring scheduling by traveling so far for a nonconference game. Reader Adam Gadberry counters, "But all told, Boise State opponents for the year were a combined 72-78 in 2009. Alabama's 2010 opponents were a combined 84-57 in 2009. The Crimson Tide faces Penn State, Florida, South Carolina, Tennessee, LSU and Auburn, all power programs; Boise State's sole power-program opponent is Virginia Tech. You applaud Boise State's tough opening game while zinging Alabama for opening against San Jose State. Who else has San Jose State on its sked this year? That would be Boise State."
I said the fact that Florida A&M always plays at University of Miami, never the other way around, makes the Rattlers-Hurricane games an especially bad example of cupcake scheduling. Robert Walker of Atlanta reminds, and noting that Florida A&M has rebranded itself as FAMU, "Miami did play FAMU in Tallahassee in 1979. FAMU won the game and the Division II national title that season." Adam Dunlop-Farkas of Los Angeles adds, "Growing up a Hurricanes fan in Miami, I have fond memories of seeing Florida A&M play, not because Miami always won but because of FAMU's Marching 100, which gives a spectacular halftime show." Here is the FAMU band performing at February's Super Bowl.
I said Miami University of Ohio -- sorry RedHawks supporters, the ESPN stylebook calls your school Miami (Ohio); be glad you're not rooting for the University of South Carolina, which the ESPN TV crawl calls SCAR -- would play the cupcake role this autumn at powerhouses Florida, Missouri and Cincinnati. Kennan Belau of Utica, Ohio, wrote, "How soon people forget the history of the Victory Bell game. Miami versus Cincinnati is both the oldest rivalry west of the Allegheny Mountains and the oldest non-conference football rivalry. And although recent history is skewed towards the Bearcats, Miami leads the series 59-48-7."
I listed McNeese State at LSU as an example of a gimmick game for a power school. John Lambremont of Baton Rouge, La., countered, "McNeese St. has been hoping for this date for years -- both to help their school's finances and to give their players, many of whom grew up wishing to play at LSU, the opportunity to perform in Tiger Stadium. All Louisiana schools annually lobby for the chance to play at LSU, have their turn in the big lights and make more money than their schools could ever earn on their own."
Christopher Broderick writes, "As a current Florida State student, I note our rival, the University of Florida, reaches major bowl games partly based never scheduling out of conference games away from Florida for seemingly a generation. FSU consistently schedules good teams in home and home contests -- BYU, Oklahoma, USF -- and the resulting close games only hurt our ability to reach a national championship bowl. Florida, by contrast, hasn't played an out-of-conference road game in at least a decade. I admit the poll system makes it smart for Florida to avoid tough road games. But the system needs to be changed to stop rewarding football factories that refuse to face out-of-conference opponents unless on their own fields."
Seth Roy of Newark, Ohio, reports a cupcake-within-a-cupcake encounter: Ohio State University's Newark campus, which has started a club football team -- pads, but players cover their own costs -- is playing mainly other club teams, but on Oct. 2, faces the regular football team of Division II North Greenville University. Needless to say, the club team has to play on the field of the Division II team.
I declared opposition to an 18-game NFL sked: keeping the current 16 regular-season games, but having two fewer preseason contests, is my proposed reform. Larry Bauman of Seattle supposes, "There may be another motive behind the NFL owners' push for an 18-game schedule. With the upcoming CBA negotiations, the owners are waving the 18-game schedule around as a bargaining chip. The owners know no one will watch when the Colts rest their starters for four games. When negotiating, it's easy to concede something you don't truly want. So the owners are strengthening their position by claiming to want something they don't really want, and will magnanimously concede to help seal the deal. On the bright side of an 18-game schedule, Detroit fans could look forward to some team breaking their infamous record of 0-16."
Last year in the Jets at Texans collision, the first half ended with Jersey/B attempting a Hail Mary from the Houston 42. After the pass clanged incomplete, Houston was called for taunting. Because it was a dead-ball foul, the penalty simply vanished -- though dead-ball personal fouls before a game begins can be enforced on the opening kickoff. Reader Av Sinensky of New York City points out that the rule has been changed -- this season, if there is a dead-ball foul after the clock expires in the first half, it can be enforced on the opening kickoff of the second half. Will some game be impacted by this seemingly tiny rule change?
Jimmy Luth of Alpharetta, Ga., notes that Georgia State University just debuted a Division I-AA football team -- and did it in football-factory style by opening at home against a cupcake, NAIA Shorter College. Needless to say, GSU enjoyed an auto-win. Luth further notes that within the GSU administration is an official whose title is "decision support." The ultimate yes-man title! "Great idea, sir. Fabulous idea, sir. You're brilliant, sir."
I complained that part of Hollywood's glamorization of violence is depicting heroes and heroines of movies being shot then instantly recovering, as if a bullet wound were a merit badge. Alan Rosenbaum of Pittsburgh writes, "I'm a medical student at the University of Pittsburgh. At our hospital, we have gang-related violence patients come in -- some of whom who have been shot or stabbed -- who are surprised at how painful these experiences are. It's astounding that someone can get shot in the leg and think 'Whoa, this really, really, really hurts ... wasn't expecting that.' Television and the movies must be partly to blame, since they depict getting shot as painless." The dead never get a chance to describe to doctors their surprise on learning how terrible bullets are.
Next week: The NFL artificial universe resumes. Mr. Data, make it so!
Note: During the preseason, TMQ uses "vanilla" items designed to confuse scouts from other sports columns. Beginning next week, I will come at readers from all directions with multiple-adjective sets and unorthodox grammatical structures.
In addition to writing Tuesday Morning Quarterback for Page 2, Gregg Easterbrook is the author of the new book "Sonic Boom" and six other books. He is also a contributing editor for The New Republic, The Atlantic Monthly and The Washington Monthly. His website can be found here.