At exactly 7:58 a.m. Tuesday, inside a small meeting room near the back of the Tampa Convention Center, a blue curtain fluttered, and out from behind a tattered Super Bowl XLIII emblem emerged a groggy but gregarious David Fleming. Squinting slightly under the bright lights, with his fists balled up nervously inside the front pockets of his brown corduroy coat, the author of the Flem File shuffled to the podium. There, Fleming warmly welcomed everyone to his 13th annual season-ending Super Bowl wrap-up news conference.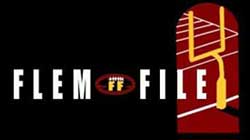 And while picking at a loose corner of the podium's wood laminate, he first sped through a list of thank-yous, which included his sponsors, his editors, his family and the members of Kings of Leon, before opening up the floor to questions from the enthusiastic, reverential and yet completely imaginary overflow crowd of readers, media and curious custodians.
AUDIENCE: Flem, good morning. Would you like an aspirin or something?
FLEM: Naw, I'm good, I've already had two -- OK, six.
OK then. Given the failure of the Ricky Bobby column from 2006, do you regret this season's Suze Orman column?
That's your first question?
Geez. Look, do I regret some column choices? Of course. I thought it was a good idea. It was just poorly executed. The lady talks funny and thinks way too highly of herself. And with the economy tanking, it was timely. To be honest, I blame Suze. So, to everyone out there, she's sorry.
That's why we have so many staples in the rotation -- stuff such as turkeys of the year, the halfway column, backward football, 30-second columns, observations and first-persons (from Jeremy Shockey to NFL vice president of security Milt Ahlerich) -- so that, once in a while, we can take a risk on an idea. Does it always work out? No.
I still get hate mail about the column I did on Nothing and the poem I once wrote about my TV cushy chair.
Your new conceit -- Dear Flem -- was fairly well-received.
I agree. And, to be honest, I was shocked by how much I enjoyed the interaction with football fans and readers, and I was impressed by the passion, knowledge and sense of humor people displayed. I mean, the exchange with the Buffalo Bills fan set the standard, I think. We'll definitely keep Dear Flem in the column next year. We also brought back the WHYLO (Who Helped You Log On?), which was cool. The Flem Fotos were solid. Not great, but solid. The best Flem File Five, by far, was the "Top Five Hardest Situations to Look Tough In."
Any other pleasant surprises?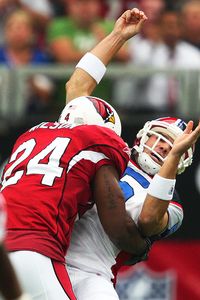 AP Photo/Ross D. Franklin
Adrian Wilson is a three-time Pro Bowler.
I finished third in the ESPN "experts" game-picking pool. But then I did so poorly in the playoffs that no one even asked for my Super Bowl pick. (Steelers by four, by the way.) Let's see -- the Rams Rules column just kind of materialized in one awesome three-hour creative keyboard explosion. I love when that happens. The league's dirtiest players column was solid. I'm very proud of the NFL Security package -- and not just because Charlie Gibson interviewed me a day after he sat down with President Bush. And I think we finished really strong with a prescient, behind-the-scenes column on the Steelers' defense, one on the future of the game via the A-11 offense and another on the Steelers' being the greatest franchise of all time. Lots of people picked up on that one. Although I regret not including the Los Angeles Lakers and the Detroit Red Wings in the argument.
Speaking of regret, do you feel the least bit responsible for waiting until the final drive of the Super Bowl before unleashing the full power of the Cardinals Curse?
Are you kidding? Not at all. Look, for more than a year I've been warning the Cardinals, their fans and the Bidwill family to stop messing with the Pottsville Maroons and make things right regarding the stolen 1925 NFL championship. Cards Curse stories were everywhere again last week. So they have no one to blame but themselves, and now they have a whole offseason to appease the football gods once and for all.
What in the world are they waiting for?
Favorite moments from Super Bowl week?
There's always a moment during the week when you just stop and go, 'Yep, I'm at the Super Bowl.' The first one for me came at the ESPN party, when I was doing my patented Darnell Dockett sack-dance groove to a pretty brutal Michael Jackson remix by DJ Samantha Ronson when I bumped into MC Hammer. The person next to me actually shouted, "Please, Hammer, don't hurt him." And then later, when I was walking to my seat in the stadium, getting something out of my bag, not looking up, who do I run almost right into? Al Roker.
I was moved by Bruce Smith's tearful news conference after he was elected to the Hall of Fame, when his thoughts immediately turned to his father. Same goes for the story about Steelers defensive lineman Aaron Smith and his brave son, Elijah. And when Dockett said he'd give everything back to see his mom again, I almost lost it as well.
Also, I gotta tell ya, I still react to the pregame jet fighter flyover like an 8-year-old kid getting his first Tonka truck.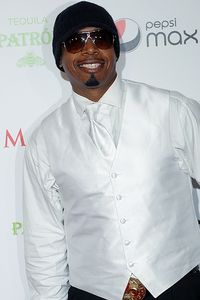 Tim Boyles/Getty Images
It wouldn't be the Super Bowl without MC Hammer, would it?
Inside the stadium, though, I couldn't hear the commercials or the TV commentary. So, is it true Matt Millen said Ben Roethlisberger should have attempted a surprise pooch punt on that last drive?
As far as weather, organization and fun, Tampa was a lot like Detroit, I guess. Call me old-fashioned, but I like it when the game is the craziest, wildest, most bizarre event of the week.
Halftime? Bruce? Any comments?
Hmm. You can get deported for this, but my reaction to his performance was: Ehhh. I mean, other than the Boss' wracking himself against the TV camera after that stage slide (boy, there's a Grade A metaphor for ya), I thought the performance varied between OK and cringe-worthy. You know, the fake ref throwing the flag? Yikes. Bruce is phenomenal, don't get me wrong. I just think he's a slow-burn performer, not a microwave. In the era of scaled-down live performances, I'd rank them like this: (1) Prince, (2) U2, (3) Tom Petty, (4) Rolling Stones, (5) Bruce, (6) Paul McCartney.
How about the game itself?
Where do I start?
I was talking to Steelers defensive coordinator Dick LeBeau after the game, and he said earlier in the week that head coach Mike Tomlin got on the players pretty good for "lollygagging" (only LeBeau could use that word and make it sound cool and leathery) in practice with their interception returns. He wanted them jumping into action, getting on a man, blocking and thinking about returning the ball the entire length of the field. "I guess his advice was pretty timely," LeBeau said.
And then, I think Kurt Warner got fooled by a tight formation and thought there was no way a linebacker could jump that quick slant route. But there was James Harrison, pouncing. For my money, his return was the play of the game. Sure, Santonio Holmes' tiptoe touchdown catch might have been the most exciting, but Harrison's 100-yard return created a 14-point swing and was every bit as gutsy, clutch and athletic. It was like getting to see Lynn Swann's catch live, right? I mean, our kids are going to be watching that replay in 25 years.
This game reminded me of the Colts-Bears Super Bowl XLI, because we thought it would be the Steelers' defense versus the Cards' offense, and it ended up coming down to the Steelers' offense versus the Cards' defense. "I didn't like it -- but it was awesome, wasn't it?" Steelers GM Kevin Colbert said, pretty much summing up the feelings of all of Steeler Nation. "I spent the last two minutes like everyone else -- just being a fan and watching the game. For all the Rooneys, the brothers, their dad, what he started, the way they run this team, it just feels right that they were the first to get to six Super Bowls. And this is not one team of the 1970s and one team from the 2000s -- we're just all the Pittsburgh Steelers."
What was the postgame scene like?
Just pure joy and release inside the Steelers' locker room.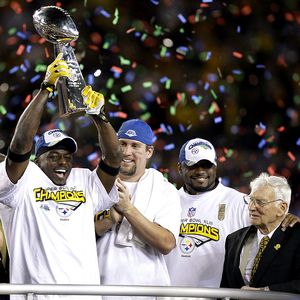 AP Photo/Julie Jacobson
Wouldn't you love to be on the field for a Super Bowl celebration?
It's always cool the way the players are so consumed by sharing the moment with the people who sacrifice the most for them: their families. Offensive tackle Max Starks missed the entire Lombardi trophy presentation because he was helping nine relatives (yes, I counted) over the railing and down onto the field. Safety Troy Polamalu took questions while balancing on a chair with both his wife and their tiny little baby, who was dressed in a Steelers jumper. LeBeau bear hugged nose tackle Casey Hampton -- that's not easy to do.
One classic Super Fish Bowl moment was when Roethlisberger got emotional at his locker while trying to speak privately on his cell phone, even though 15 reporters from around the world captured his every word in, like, eight different types of media.
Inside linebacker James Farrior, a selfless warrior and leader on the field, was marching around the crowded locker room in a white bathrobe, chomping on a cigar and holding up the Lombardi trophy and encouraging staff, backups, kids and trainers -- everybody -- to "get this thing all sticky-icky with fingerprints and sweet love."
Like the rest of us, LeBeau was extremely impressed by the maturity and patience of Larry Fitzgerald. The Steelers moved Polamalu around on almost every single play, bracketing Fitz, but with different players and from different formations so Warner could never get comfortable flinging the ball Fitzgerald's way until the fourth quarter. Fitz just showed divas like Terrell Owens that the best way to handle a game like this is to stay calm and wait for your chance, not pout and throw a hissy fit on the sideline. "His strength as a receiver is, he never misses anything," LeBeau said.
It was almost midnight when I was walking back up to the press box, and I saw an exhausted, hunched-over Dan Rooney making one final stop. He was walking into the Arizona locker room to, I assume, offer his congratulations to the Cardinals on their dream run and their incredible effort in the Super Bowl.
Remember, in the past month, the Cardinals nearly rewrote all the pillars of pro football: that you need to run the ball and play good defense in the regular season, that finishing strong is imperative, that the bye week is important, and so is postseason experience. In a few years, when the NFL playoffs resemble the NCAA basketball tourney (anything can -- and will -- happen), remember: The Cardinals started it all.
Well, as you begin your own offseason, we want to remind you that every year you vow not to disappear from Page 2, and every offseason you break your promise and then have to reintroduce yourself to readers in the fall. Why is that?
Look, I'm a child of divorce. We self-sabotage, OK?
Will this year be different?
This offseason's gonna be different, I promise. Or, I hope. I have a thing or two to say about the Lions, starting with the 84 obvious reasons they should trade that first draft pick. U2 has a new album coming out in March, so I'd like to write about that. The NFL combine in Indy is a Flem File just waiting to happen. With Brett Favre surrounded by so many sycophants, I wonder whether someone should do the right thing and tell him -- no, beg him -- to retire. Then we have the NCAA hockey Frozen Four and my favorite time of the year, the NHL playoffs. So this offseason is gonna be different, I promise. I'm not going anywhere. I think.
We'll believe it when we read it, Flem. One final question: Care to predict the next Super Bowl?
Let's go with: Saints 35, Texans 33.
Anything else?
Nope. Thanks for a great season, everyone.
David Fleming is a senior writer for ESPN The Magazine and the author of the memoir "Noah's Rainbow" and "Breaker Boys: The NFL's Greatest Team and the Stolen 1925 Championship," which has been optioned as a movie. The Flem File will run each Wednesday during the NFL season.
SUPER BOWL XLIII
In one of the best Super Bowls ever, the Steelers blew a 13-point lead before they delivered their own comeback to beat Arizona, 27-23. Super Central
Super Bowl results | MVPs
Photos: Game action | Halftime show


GAME COVERAGE
SB WEEK COLUMNS/FEATURES
CARDINALS SB WEEK COVERAGE
STEELERS SB WEEK COVERAGE
ESPN Top Headlines