Commentary
Flem File: Week 2 observations
Originally Published:
September 21, 2009
By
David Fleming
| Page 2
Here are a few Monday observations ...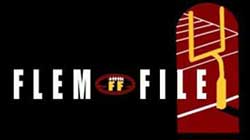 • Bunch routes -- when three wide receivers flood the same zone, then separate like Roman candles -- have become as much a signature of the modern-era Pittsburgh Steelers as the Steel Curtain.
• Yes, part of the reason I'm filing these notes is so that my editors will take down my so-called predictions from Friday. We should have called them: I'd be surprised if ... more than 40 percent of these came true.
• In the upside-down and backward bizarro world of the NFL, circa Week 2, I suppose the Dolphins will run up the score on the Colts Monday night.
• You could make a PR training video from Mark Sanchez's postgame news conferences: engaged, detailed, humbled, honest. How long 'til we start getting "We just gave it 110 percent out there?" Two weeks?
• "Pray as if everything depends on God. But prepare as if everything depends on you." That's what Steelers linebacker James Harrison told me.
• A friend of mine downloaded the original "Donkey Kong" video game onto his Wii. The date of the copyright will make you feel old: 1981. Scored 68,500. Just saying.
• The Panthers went field goal, punt, punt on their first three possessions. All things considered, a roaring success for Jake Delhomme.
• I'm starting to get a Terrell Davis-John Elway vibe in Minnesota between Adrian Peterson and Brett Favre.
• The most dangerous hits I saw all weekend came when defenders atom-collided with each other while pursuing the same ball carrier. Laugh if you want to, but this is actually very dangerous because, unlike the guys with the ball who are bracing for contact, tacklers are not expecting to get hit and are extremely vulnerable.
• Six-foot-4 Saints wideout Marques Colston exposed a huge weakness with the lack of height in the Eagles' secondary. Too bad, because when it gets down to the nitty-gritty battle for the NFC East, New York's best pass-catchers, Steve Smith and Mario Manningham, are both barely 5-11.
• Is it me, or does Tom Brady look less comfy in the pocket than he did in Super Bowl XLII in Arizona?
• The added benefit of FieldTurf is the way tiny rubber pellets help determine where a receiver put his foot down. So why not use reflective rubber pebbles in the end zone and down the sideline?
• By my count, after just two games, more than half the teams have suffered season- and/or scheme-altering injuries to important players. If owners want to play 18 games, fine, but tickets should get less expensive as the product declines during the course of the season.
• Is the 3 Doors Down song "Let Me Be Myself" a match for the GEICO commercial, or is the slogan "So easy, a caveman can do it" a match for the 3 Doors Down song?
• Seriously, Jacksonville's offensive linemen can't run harder than that on an interception return?
• When Carson Palmer opens his body and tries to throw to the right sideline (which is actually a 28-yard pass considering the width of the field), you can see the toll that injuries to his knee, elbow and ankle have taken on his arm strength.
• Good news: Miami (Ohio) University ended its scoreless streak at 10 quarters. Bad news: We still lost to Western Michigan 48-26. My hometown team, the Davidson Wildcats, responded to a pep talk from Joe Gibbs and devoured Campbell -- the college, not the soup.
• Before we start speculating which coaches will be on the hot seat, consider this: With an uncertain labor future, owners will be more inclined to keep the status quo until they know there will be real/normal football in 2010 and 2011.
• Do they really call Falcons running back Michael Turner "The Burner"? He's an amazing runner, don't get me wrong, but is that really the right nickname for him? That's like Drew "Slow Start" Brees, or "Mr. Understatement" Jerry Jones, or, Chris "Slo-Mo" Johnson. Or Dave "The Predictor" Fleming.
David Fleming is a senior writer for ESPN The Magazine and the author of the memoir "Noah's Rainbow" and "Breaker Boys: The NFL's Greatest Team and the Stolen 1925 Championship." His work also will be featured in the 2009 Best American Sports Writing anthology. The Flem File appears every Wednesday during the NFL season with updates on Mondays and Fridays.
ESPN Senior Writer
Senior writer for ESPN The Magazine and FlemFile columnist for ESPN.com.
Has written more than 30 cover stories for SI and ESPN.
Author of "Noah's Rainbow" (a father's memoir) and "Breaker Boys" (stolen 1925 NFL title).