Commentary
It's time we embrace the O-line
There have already been a handful of iconic moments in the 2009 NFL season.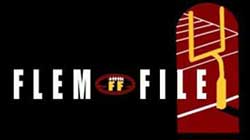 Peyton Manning's perfectly placed 21-yard touchdown pass to rookie Austin Collie against Seattle. Denver coach Josh McDaniels fist-pumping his way down the sidelines after beating his mentor, Bill Belichick. The Bengals bear-hugging their bereaved defensive coordinator, Mike Zimmer. A cool, calm Brett Favre looking 25 while savoring his revenge against the Packers. Rookie Jets QB Mark Sanchez lowering his shoulder and willing himself into the end zone against the Titans.
But when I think of a moment that truly captures the current state of the game, my mind still goes back to a scene near dusk after a long, loud, hot and crowded day at the Chicago Bears training camp. The nearly 10,000 fans were almost all gone, trickling up the highway back toward the city. The fields were empty. The coaches had all left. Even security was packing up for the day. But on the far side of the field, almost 30 minutes after everyone else had called it a day, the Bears' offensive linemen remained behind to work through a series of exhausting drills that had the look and intensity of hand-to-hand combat.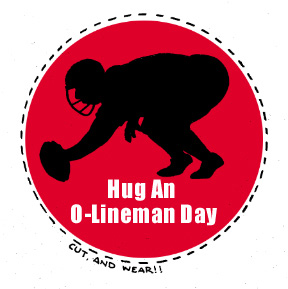 Happy Hug An O-Lineman Day! Print this out and wear it with pride.
Later, working my way from Roberto Garza to Olin Kreutz, I tried to find someone on the Bears' line who would take just one simple compliment on their work ethic and intensity, but, to a man, they all just shrugged it off.
Part of the job. It's what we do. No biggie. Doncha wanna talk to the quarterback?
Linemen.
"The last group to get noticed on any team are always the linemen," says Hall of Fame guard and Titans offensive line coach Mike Munchak. "That's just a linemen's life. Most linemen just want to stay in the background any way. Ya know, just let us do our job and leave us alone in our own little world."
No. Not today.
Today, on what I am now officially declaring the Flem File's first HUG AN O-LINEMAN DAY, we're going to talk about the men who toil in total anonymity in order to bring us the extra second Peyton Manning needs to find the end zone and drop our jaws, the newfound poise of Kyle Orton, the power behind the NFL's leading rusher Cedric Benson, Favre's fountain of youth and Sanchez's sanctuary.
THE LIFE OF AN O-LINEMEN
To truly celebrate Hug an O-lineman Day, first, we have to understand what these guys go through. It's hard to tell within the blur of massive bodies in the trenches but offensive linemen experience an extreme spectrum of emotions, sometimes during the same series. What does it feel like to do this thankless job?
Keep reading and then get your hug on.
The Killer Sack
You know that sacks happen. Receivers are covered. The quarterback holds the ball too long. But what keeps you up at night is a slip on the turf, a blown assignment or just flat getting beat and having to watch, helplessly, as an unblocked Dwight Freeney draws a bead on your unsuspecting QB. Every time a lineman messes up, he doesn't pay his own debt," says tackle Tony Pashos. "The QB has to pay it for him."
The Cursed Yellow Rag
You're down by six, late in the game your team breaks off a long pass or a long run to cinch that miracle come-from-behind win. Fans are going nuts. Everyone's celebrating on the sidelines. Then you see it. That cursed yellow rag right at your feet. Holding. Replay the down. "I don't care if you're a Hall of Famer or a rookie whose played 20 snaps this is going to happen to you," says Mike Munchak. "When the whole game turns on your bad play or horrible penalty, that's the worst scenario ever, that hurts deep down. The feeling that you were the weak link and you let the boys down."
Whose That?
You're surrounded by pampered QBs, receiva divas, super rich backs and sack dancers. But the only time anyone mentions your name is when you screw up by allowing a sack or getting a penalty. "The last group on a team to ever get noticed is the linemen," says Munchak. "Which is fine. We like to stay in the background. Just let us do our job and leave us alone in our own little world."
Two Minutes of Hell
You're 340 pounds (okay, 360...fine: 371), playing in the Florida heat and after three hours on the field and 50 violent collisions, now it's time to run the 2-minute drill. This is like required wind sprints at the end of a marathon. "The defenders pin their ears back and come at you," says Eric Winston. "It's like non-stop, exhausting chaos. That's the worst th ing in the world for a lineman."
I Don't Like Mondays
You and your colleagues all describe what a day of work in the trenches feels like the same way: a car crash. "If you played in a knock down, slug 'em out Steelers-type game, you are gonna hurt bad the next morning," says Winston. "Knees, hands, fingers, back, shoulders, neck, you are gonna hurt like hell for two days -- and that's when you're young. The older guys? They don't feel right again until Thursday."
Playing With Pain
You're badge of honor is not mega bonuses, Pro Bowls or endorsements. The hierarchy of linemen is distinguished by one thing: consecutive games played. That means your god is Hall of Famer Bruce Matthews who once star ted 229 consecutive games. So ignore that sprain and pop that finger back into place and get back in the huddle. "Most NFL linemen are walking around on a daily basis with a level of pain that would put most people in the hospital," says Andy Heck.
Mental Makeup
You're mental makeup, believe it or not, is closer to a tiny little shutdown cornerback. Honest. Great blockers have too much pride and confidence to ask for help from a guard, a tight end or a running block. You want to go one-on-one with everybody, even Mario Williams. And if you get beat for a horrific whiplash sack on your quarterback? Just like a corner who got burned deep for a highlight reel TD, you've got about 40 seconds to get over it, put it behind you and put your fist back in the dirt.
All Your Senses
You can't see more than a few feet in front of you because of the alley of banging bodies after each snap. And you can't hear teammates either because of the crowd noise. So you gauge great plays by the way they feel and how they sound. Linemen can tell, just by how fast a running back passes them in the hole, how well the play worked. And if you're on the road and your face is buried in a pass-rushing d-linemen's sweaty jersey, if the crowd goes silent you know the pass was completed.
Blocking Bromance
"We eat together, we work together, we hang out together on --and off --the field we all have to know what the guy next to us is thinking and doing at all times," says Bears Pro Bowl center Olin Kreutz. "So t here's a lot of camaraderie within the line, it's like a team within-the-team."
Road Grating
You're team has the lead with four minutes to go in the game and word comes into the huddle: let's run the clock out. So you run the ball six, seven, eight times in a row, tearing up huge chunks of yards and each time the line is in perfect sync, pancaking exhausted defensive linemen who have finally given in to your will. This is what you live for. "It's like an epic heavyweight title fight out there," says Winston. "The two sides just standing toe-to-toe exchanging blows. You hit me. I hit you. And we'll see whose the last man standing. This makes all the other stuff worth it. It's the best feeling in the world. It feels like you're doing your job."
Because, while we continue to throw headlines, ink and bandwidth at quarterbacks -- old and young -- at great new coaches and cool, wild and wide-open schemes like the Spread and the Wildcat, it's so like us (isn't it?) to completely ignore the old, reliable, diesel engine that quietly and consistently powers the whole thing.
The offensive line.
The most underappreciated position in all of sports.
So today, wherever you are -- the supermarket, Bob's Big-n-Tall Shop, your favorite fishing hole or Spandex Anonymous -- I want you to walk up to that gimpy barrel chested guy with the crooked fingers and the shoes the size of rowboats, wrap your arms (halfway) around that big sad lug and say "thank you." And I want you to mean it.
I first suspected that O-linemen needed their own day this summer when I asked Jags offensive line coach and former 12-year NFL vet Andy Heck what made linemen so dang unique, and he mentioned that during his playing days the Redskins would evoke The Stretcher Rule -- meaning, no one on the line could leave the game unless it was on a stretcher.
A month into the NFL season, Heck says most blockers are "walking around, on a daily basis, with the kind of pain that would cause most people to run to the hospital and say, 'Oh my god, help me, something is terribly wrong.'"
OK then.
Beyond superhuman pain tolerance, the required skill set of an NFL lineman has evolved at a breathtakingly rapid (although largely ignored) rate. From the slow-moving, wide-bodied road graters of the Dallas Dynasty, to a modern-day Swiss-army knife mixture of almost cartoonishly contradictory physical assets piled on top of a laundry list of intangibles.
"People think there are a lot of us out there who can do this job, but there aren't," says Texans tackle Eric Winston. "A tackle can't be taller than 6-9, any taller than that and you can't get under [a] guy's pads on a run block. But, at the same time, you also have to be at least 6-4. You have to be at least 285 pounds but not more than 350 or you can't move fast enough to hit your pass-block sets. Now, of that group, who also has the coordination and athletic ability to meet a speed rusher on the edge, who can run a 5.2 in the 40, and who is smart enough to learn the position, think on his feet when there's blitzes and stunts going off everywhere, have that mindset of toughness, durability, pain tolerance and the desire to smash your head into people day in and day out for six months at a time."
All for our entertainment.
See what I mean?
Go. Now. All of you. And start hugging.
Ravens center Matt Birk, who went to Harvard and whispered his way through our interview in the spring because he didn't want to wake up his napping kids. HUG.
Titans 6-foot-7 all-pro tackle Michael Roos, who spent the first 10 years of his life in the Soviet Republic of Estonia, where his mother, Mae Bates, taught violin to help make ends meet? HUG.
The Lions' Jon Jansen, who once suffered a gruesome ankle injury where his foot was pointing the wrong way, like a tangled-up ventriloquist's doll. HUG.
Carolina center Ryan Kalil who, at USC, once shot a comedy short with Will Ferrell and then didn't offer a single word of protest when I Chris Farley'ed him into recounting every single second of the experience? HUG.
Flozell Adams? Andre Gurode? Chris Snee? Nick Mangold? Kris Dielman? And everyone else who puts the power in high-powered offense? HUGS.
See, when a running back also occasionally hands the ball off, or when a shutdown corner helps with run support, or a tight end runs the deep seam and blocks a linebacker, shoot, we name shoes and streets after 'em and throw piles of money their way. In today's complicated game, though, linemen have to be all that -- and more.
They have to be massive and strong but mobile and technically sound. They need thick legs, fast feet and long arms. They should be driven and relentless but tactical too. Mean, yes, but poised. Confident but quiet. The ultimate linemen is like a great chili recipe: an imperfect and constantly changing combination of a dozen or so ingredients.
"Other than quarterback, what linemen are asked to do on the field requires the most wide range of abilities of any position," says Winston. "We're at a point where you could take the really athletic offensive linemen and argue that, pound for pound, they are the best athletes on the field."
So these aren't hollow hugs. These guys deserve our understanding and support. On any given snap, a lineman like Winston might be called upon to drive low, as if falling down stairs, and maul a defensive tackle on a short-yardage run play; pull to the outside ahead of a running back with 4.4 speed to seal the corner, or mule kick his 320-pound heft backwards (think: Olympic shot putter) with enough leverage and balance to neutralize a defensive end crashing the edge with a two-step head start.
Yet even if he possesses the rare collage of physical gifts needed to pull that off, there's still the mental side of the position. First, he has to know what the other four linemen are doing on every play and be able to improvise and adjust on the fly, seamlessly, when hit with a stunt or a blitz, because there is rarely enough time, or any way to be heard, after the ball is snapped. "The position has moved so far beyond the 'you just block that guy there' mentality," says Munchak. "People still underestimate just how much these guys have to learn and the feel they have to have for the game and the decisions they have to make on the fly."
Many perfect physical specimens, with beautiful long arms like a forklift, were rendered paralyzed by the avalanche of data: Is that safety walking up to the line going to blitz or fake? Do I have help from the running back? What angle should I take on the edge? Wait, did the quarterback just audible? Hike -- that needs to be processed before and after each snap. "It's like a gymnast, the way this position gets constantly critiqued and judged for the tiniest things," says 49ers tackle Tony Pashos. "Dwight Freeney gets paid $70 million just to beat me once a game, but I have to play 60-70 flawless snaps to have a good game in most people's minds."
And yet, even then, we still don't care to know them. So they work in the shadows. They play through pain. Their job is far more physically demanding and mentally taxing than they ever get credit for. And on top of all that, the only time these guys ever get any air time or proper pub is when they jump offside on third-and-goal or get caught for holding after a 75-yard TD run.
"Linemen live in a world where, if someone's calling your name, it usually means you just totally screwed up," says Winston.
Maybe that's true the other 364 days of the year.
But not today.
Not on the Flem File's first official HUG AN O-LINEMAN DAY.
Now, go forth and get your Snuggie on.
David Fleming is a senior writer for ESPN The Magazine and the author of the memoir "Noah's Rainbow" and "Breaker Boys: The NFL's Greatest Team and the Stolen 1925 Championship." And his work will be featured in the 2009 Best American Sports Writing anthology. The Flem File appears every Wednesday during the NFL season with updates on Mondays and Fridays.
ESPN Senior Writer
Senior writer for ESPN The Magazine and FlemFile columnist for ESPN.com.
Has written more than 30 cover stories for SI and ESPN.
Author of "Noah's Rainbow" (a father's memoir) and "Breaker Boys" (stolen 1925 NFL title).
NFL WEEK 6 PREVIEW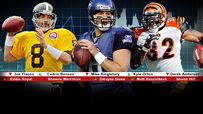 PICKS
POWER RANKINGS
FINAL WORD
FANTASY
HOT READ: CENTER STAGE
STOCK WATCH: Fallers, risers
COLUMNS/BLOG POSTS
SCOUTS INC.