Commentary
A candid look at Cedric Benson
Dressed in all black, his eyes veiled by dangling dreads, Bengals running back Cedric Benson sits down inside a deserted locker room to eat his lunch (grilled chicken salad) and contemplate the most amazing one-year turnaround in sports: from unemployed, sitting on his couch and waiting for the phone to ring to battling for the NFL's rushing title.
After he was taken by the Bears with the fourth overall pick in the 2005 draft, Benson signed a $35 million contract after a long training camp holdout and never managed to get on track with the Bears, who cut him in June 2008 after two alcohol-related incidents during the offseason. (Although, personally, I think Benson's days were numbered in Chicago after his performance against the Colts in Super Bowl XLI: two carries, minus-1 yard and one lost fumble before leaving the game with a knee injury.)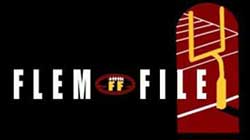 Benson was not indicted on either charge, and both cases eventually were dropped. But by then he was out of football, alone and stuck with a rep as an injury-prone prima donna. The Bengals, who have perfected the art of signing damaged stars at huge discounts because of character questions (don't judge, it actually makes great economic and strategic sense), were depleted by injuries to their backfield just five weeks into the 2008 season. So they signed Benson. He finished 2008 with 214 carries for 747 yards -- both career highs. After flirting with the Texans during the summer, he re-signed with Cincinnati for two years and a cool $7 mil.
With a deceptively explosive burst that Bengals running backs coach Jim Anderson likes to call "slow to and fast through," Benson led the NFL in rushing after Week 5, following a breathtaking, 120-yard effort against Baltimore, a normally stingy defense that had held opponents to 59.5 yards rushing and had gone 40 games without allowing a 100-yard rusher. He currently ranks third in the NFL with 531 rushing yards, behind only Minnesota's Adrian Peterson and Tennessee's Chris Johnson.
Meeting Benson for the first time, you might expect to find him in a brash, loud, "I told y'all so" mood. He'd have every right. Instead, he's quiet, contemplative and totally at peace. Right away, he reminded me of another great former Texas back, three-time All-Pro selection Priest Holmes, a man whose freakish strength with the ball in his hands always seemed to come from an untouchable kind of inner peace.
It's rubbing off in Cincinnati, I think. Bengals quarterback Carson Palmer went so far as to call Benson a team leader. Now, crippled by injuries on defense, the 4-2 Bengals will need every bit of that quiet power and relentless drive this week when Benson faces his former team, the 3-2 Bears, for the first time in a game that will send two teams heading in very different directions.
Here's what's on his mind as the game approaches.
[+] Enlarge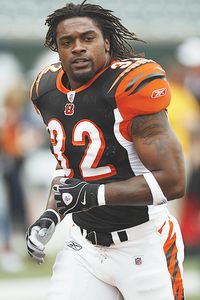 AP Photo/Ed ReinkeCedric Benson is successfully reinventing his career for the surprising Bengals this season.
"With all the interviews and all the attention, I've had a chance to stop and think about all I've been through, and I'm very proud of myself for how far I've come and the way I've been able to turn things around. I don't think there's any greater accomplishment than being at the bottom and finding a way, fighting all the way back to the top. What a wonderful thing, right?
"The important thing for me now is to keep things going at this rate. During the time when I wasn't playing, that time away, alone, actually gave me the opportunity to step back and to take the time to look at myself in the mirror and rethink about how I wanted to be and how I wanted to carry myself on and off the field; in the day-to-day dealings with people and in living my life, as well as the kind of player I wanted to be on the field. When I look back now, I really think having that time off contributed largely to the player that I am today.
"I was starting to follow down this road in Chicago when I got hurt and missed the rest of the [2007] season, and I always told myself that I was going to pick up right where I left off. Unfortunately, things didn't work out for me in Chicago. I think a lot of teams got caught up in a lot of the 'he said, she said' and all what was said in Chicago. There was a lot of negative talk coming out of Chicago. I know that many guys in the past, dealing with this kind of a situation, have failed to turn things around, and I think that [track record] played a large role in other teams not being that interested in me at the time. But somebody was. And I was just really lucky that I was able to let the Bengals know firsthand, 'Don't believe what you hear.'
"And, sure enough, I got what I needed: just one more opportunity.
"I'm not so much a changed person as I am a better person. And I'm not so much of a changed runner as I am a better runner. It's a little bit of everything. I've taken a new, different, better approach to every aspect of my life and career: my dieting, the way I dress, the way I rest, the way I deal with other people, the way I carry myself, the way I am at work, the way I carry myself on the field and definitely how I am on Sundays. It's all a positive thing now. That was the biggest change. It's all gonna be positive. That's what I decided. If people aren't positive, I'm not gonna be around them. If the situation isn't positive, then I'm gonna see if I can change it or just move on from it.
"I also took a more forward approach to my life. I never wanted to look back or have any regrets or hold any grudges or anything like that. Just move forward. That's what I'm thinking about now. Keep all that stuff behind me and be thankful for where I am today.
"It's a gradual thing, a gradual change. It would be hard to just be somebody new or better in just one moment. It takes time. When you've done things a certain way for so long and you just get used to going with the flow for so long -- you just kinda become that.
"So, for me, it was a day-to-day thing. I had thoughts each day on what I wanted to achieve and how I wanted to get better. Oh yeah, I imagined doing great things. But being the NFL's leading rusher? That term in particular I never really even let myself think about.
"For the first time in my life, football was not there. But I had friends that didn't turn their backs on me. True, genuine friends. My mother was always there as a positive influence. My faith was always there. My faith actually got stronger. It was a low point, but I didn't need a lot to keep going, just a little love here and there.
"So now, if I'm sitting here letting everyone know 'I told you so,' then I really haven't achieved anything. If I act like that, then I've failed to achieve my personal goals of being a much more positive person. That's not who I want to be. And, then again, what I've learned, the big thing that I learned, is that approach interferes with my performance on the field. It's a distraction. If I'm always trying to be assertive and be like 'I told you so' to everyone out there, it can interfere with what I'm trying to do on the field.
"The bigger thing is I just like it better this way. It feels better to me. To forgive and forget and to move forward. What I've learned is to spend that time and energy on myself and to use it to make myself a better person and a better player, and when I do that, I have more energy to exert on the field. That's what's most important: I'd much rather use that energy on myself and on the field, with the ball in my hands.
"Because, in the end, what I've learned is that no one is going to pay my bills for me. I have to pay them myself. No one is going to be responsible for my actions. I have to be responsible for myself.
"No one's gonna run the football for me.
"I have to run it myself."
David Fleming is a senior writer for ESPN The Magazine and the author of the memoir "Noah's Rainbow" and "Breaker Boys: The NFL's Greatest Team and the Stolen 1925 Championship." And his work will be featured in the 2009 Best American Sports Writing anthology. The Flem File appears every Wednesday during the NFL season with updates on Mondays and Fridays.
ESPN Senior Writer
Senior writer for ESPN The Magazine and FlemFile columnist for ESPN.com.
Has written more than 30 cover stories for SI and ESPN.
Author of "Noah's Rainbow" (a father's memoir) and "Breaker Boys" (stolen 1925 NFL title).
NFL WEEK 7 PREVIEW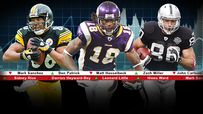 PICKS
POWER RANKINGS
MNF: Eagles at Redskins
FINAL WORD
HOT READ: JaMarcus Russell
UNDERACHIEVERS
STOCK WATCH: Fallers, risers
COLUMNS/BLOG POSTS
SCOUTS INC.