Commentary
Bengals skipping the character test
Originally Published:
November 18, 2009
By
David Fleming
| Page 2
By signing running back Larry Johnson this week the Cincinnati Bengals confirmed for me, once and for all, that the reason they are now among the AFC elite is largely because of the team's brilliant, progressive and fiscally ingenious approach to player character.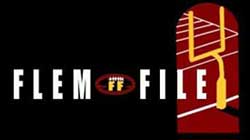 For the most part, the Bengals couldn't care less about it.
I am sorry for being the one to destroy the myth (or, I should say, the marketing), but the NFL is about two things: winning and money. In the end talent and power win games. Not manners. I know. I know. We want so badly to believe every word our old high school coach said while hiking his sans-a-belt slacks well beyond mid-torso. We want to believe that John Facenda voice in our heads. We want to connect character and pro football on some mystical, transcendent level, in part, I think, to justify all the time and energy we devote to it.
But the truth is, the Bengals and Larry Johnson are about to obliterate what was always thought to be a fundamental NFL truth: that moral fiber somehow relates to on-field success.
And, well, I just thought it might be easier if you heard it from me first.
From a distance, Larry Johnson seems to embody everything we loathe about out-of-control and out-of-touch jocks. In 2007 he signed a deal with the Chiefs that included $19 million in guaranteed coin. A year later he expressed his gratitude by getting suspended after two incidents at Kansas City nightclubs, which led to his pleading guilty to disturbing the peace. Recently, after he insulted fans, mocked Chiefs head coach Todd Haley and posted gay slurs on his Twitter account, the Chiefs finally had no choice but to cut him. (Which means they will actually continue to lose games and relevance while still having to pay Johnson $4 million.)
He's 30 years old with fading skills and foot problems, and I wonder if Johnson will ever realize how close he came to never playing again.
Yeah, I doubt it.
But everything changed during Cincinnati's win at Pittsburgh when Bengals leading rusher Cedric Benson hurt his hip. After almost two decades of epic futility the Bengals are now 7-2 and, after an upcoming stretch of Oakland-Cleveland-Detroit (or, as I like to call them, Oakvetroit), Cincinnati should be in the driver's seat for a bye and a home playoff game. The only thing that could mess that up would be an injury to Benson; one that throws off the team's offensive balance and the physical tone and scrappy personality they have established through the run. And what do you know? There's Johnson, a once-talented and productive back who is now hungry, angry and forced to be on his best behavior, just sitting there, waiting to be claimed for the bargain-basement price of $255,290 (the veteran minimum for seven games.)
The Bengals are off to what could be the best 10-game start since 1975, so I bet they contemplated Johnson's laundry list of character issues for, oh, I don't know, almost an entire minute before realizing that signing him was an absolute no-brainer. And it will continue to be, until the day comes when owners, fans and media celebrate NFL franchises and throw ticker-tape parades for teams that go 1-15 but have a roster full of super great players who had a wonderful and positive impact out in the community. As one player told me, this is a grimy, nasty sport and you need some grimy nasty players ... you can't win with 53 choirboys. "Bad character to a teammate is different from what bad character is to the outside world," T.J. Houshmandzadeh told me a while back when I first wondered about the character myth. "All teammates think is, 'Can you help us win or not?'"
So don't knock the Bengals for being one of the few teams out there who understand and exploit the character myth. Heck, they have even turned their junkyard dog charm -- "No one else wanted us!" -- into a unifying team motto straight out of the Island of Misfit Toys. In fact, a part of me appreciates the Bengals' being so up front and real about it instead of shoveling all that romantic, hypocritical nonsense down our throats about the importance of "character guys" while knowing full well that the NFL operates on a sliding scale of morality in which the more talented you are, the more chances you get.
Johnson must be pretty darn talented, then. Earlier this year he was sentenced to two years' probation after a woman accused him of throwing a drink on her and another said Johnson pushed her head at a nightclub in Kansas City. But what if he shows up in Cincy and is a good teammate who practices hard, doesn't disrupt the locker room and sacrifices his body for 60 minutes each Sunday? If he does that, if he helps Marvin Lewis win games and go deep in the playoffs, the Bengals will have pulled off yet another brilliant signing of a deeply flawed but immensely talented player.
"One of the things we told Larry was we would judge him on his future and not on his past," said Lewis. "It's important for our team to embrace Larry and help him through this transition. Ced has been through what Larry's about to."
Indeed, nowhere has this method of taking small financial risks on potentially great -- but damaged -- players with huge upsides been proven more effective than with Cedric Benson, who, thanks to the Bengals, went from the couch to MVP candidate in a year. Taken by the Bears with the fourth overall pick in the 2005 draft, Benson signed a $35 million contract but never managed to get on track with the Bears, who cut him in June 2008 after two alcohol-related incidents during the offseason. Benson was not indicted on either charge and both cases were eventually dropped.
But by then he was out of football, alone and stuck with a rep as an injury-prone prima donna. After a successful tryout in 2008, the Bengals resigned him for $7 million, and in return for their faith in him Benson has become an NFL MVP candidate -- something that usually comes with a price tag about 10 times what Cincinnati had to pay.
Or, how about receiver Chris Henry? Before Henry broke his arm two weeks ago an offensive coordinator in the NFL described him to me as a poor man's Randy Moss. But because the Bengals have been willing to put up with his myriad off-the-field issues they retain those services at a fraction of the cost. Ditto for troubled defensive tackle Tank Johnson and, over the years, many many others.
By my count the current Bengals have saved as much as $15 million alone this season by realizing there is little connection between off-the-field character and on-the-field success. This, in turn, has freed up more than 12 percent of their salary cap to spend on other pressing needs on the roster like offensive line and defensive free agents. The NFL is a game of inches, we all know that. And the Bengals, by exploiting the character myth, have found a way to squeeze 12-20 percent more value out of their roster.
Like I said: genius.
Sure, the plan has, on occasion, backfired. There was, oh, the entire 2006 season, when eight Bengals were arrested a total of 13 times and the franchise became synonymous with outlaw athletes. There's also a chance Johnson, 30, really has lost his burst and his mind and, while stuck at the bottom of the depth chart blocking on kickoffs, will become a cancer in the locker room. If that happens -- big deal. They cut him before he can do any real damage.
I guess my point is this: With Benson banged up, and for a price tag of less than $300,000, if we all put aside our phony moral outrage for a moment we'd see that, based on the economic structure and hypercompetitive nature of the NFL, Johnson is a risk totally worth taking.
Lewis knows the potential payoff: When a coach and a team give an unwanted player one more chance, in return those players tend to feel obligated to give their all (and maybe even a little more) for that show of faith.
Benson, you'll recall, ran for 187 yards against the Bears in Week 7. It just so happens that in their final home game of the regular season, during crunch time for playoff seeding, the Bengals host Johnson's old team from Kansas City. And if Johnson punishes the Chiefs the way I think he'd like to -- he called it "the best Christmas gift I could get" -- you are going to witness something that hasn't happened in the NFL for almost 20 years.
There will be 31 teams out there wishing they were as clever as the Bengals.
David Fleming is a senior writer for ESPN The Magazine and the author of the memoir "Noah's Rainbow" and "Breaker Boys: The NFL's Greatest Team and the Stolen 1925 Championship." And his work will be featured in The Best American Sports Writing 2009 anthology. The Flem File appears every Wednesday during the NFL season with updates on Mondays and Fridays.
ESPN Senior Writer
Senior writer for ESPN The Magazine and FlemFile columnist for ESPN.com.
Has written more than 30 cover stories for SI and ESPN.
Author of "Noah's Rainbow" (a father's memoir) and "Breaker Boys" (stolen 1925 NFL title).