Commentary
The NFL's Trenta-sized performances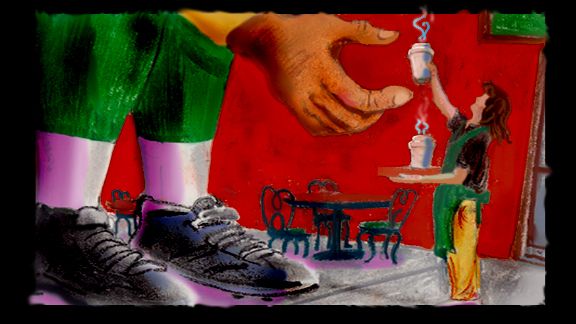 Kurt Snibbie/ESPN.comOnly the NFL can deliver performances worthy of 31 ounces of caffeinated beverage.
On Monday, caffeine fiends around the world rejoiced when Starbucks introduced its new Trenta cup, a 31-ounce bucket-o-java that, the folks at the National Post immediately pointed out, is actually 16 milliliters more than the average capacity of an adult human stomach.
This left me to wonder, could life get any better? Rex Ryan is mandated by the league to continue giving news conferences, the Packers and Bears will face off for a third time this season, and now this? Now that's Trentatainment, people.
The Trenta, which I'm guessing will retail for about $79.99 and will be recycled, painted orange and used as highway traffic barrels, will be nationwide by May 3 but will be available in Texas in time for Super Bowl XLV.
That makes sense. And to honor both super huge events, we've turned this week's FlemFile into a celebration of everything Trenta in the NFL playoffs.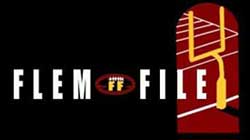 Rex Ryan -- He is so uber-Trenta right now. The biggest coach in the game (sorry, Rex, the sweater vest is not having the slimming effect you had hoped for) might just be the best coach in the league, too. In two years, Rex already has playoff wins over a No.1 seed (Pats) and a No. 2 seed ('09 Chargers). In the past two years, he has four more postseason wins than the genius Bill Belichick. And his defense knocks down Super Bowl quarterbacks as if they were stacks of warm gooey Krispe Kreme doughnuts.
Big fat phony -- Of course, now that Ryan is the toast of the NFL, out of nowhere comes megalomaniac Bill Parcells to remind everyone that it was he (sorry, He) who recommended the coach to the Jets. Yeah, right. Un. Be. Leave. Able. Tuna loved him some Rex so much that, when he had the chance to grab him as his own head coach in Miami, he hired unknown Tony Sparano instead. Anyone else wonder why Bill didn't share this revelation of his own massive Trenta-sized genius in December when the Jets had been outscored 55-9 by the Pats and Dolphins? Tuna says he really admires what Rex has done. Of course he does. That's because Rex has won two playoff games in a row, something Parcells didn't do in the final seven years of his career on the sideline. I'm just curious, but did Parcells have something to do with Facebook, too?
XXXI -- The roman numeral for the Trenta's 31 ounces. Also the last time the Packers won the big game. Just saying.
Trenta Dilfer -- Remember the Ravens' run to the Lombardi in 2000 and how, every game, we kept predicting with certainty that this was the week Dilfer would lose it, melt down and throw three picks and Baltimore would go down in flames? Yeah, it never happened. And the same thing seems to be going on with Jay Cutler right now. The Bears QB seems to have matured a lot in the second half of the season and is committed to staying within the game plan and avoiding the horrendous, careless throwing errors that have plagued him for so long. Of course, we will all continue to doubt him and wait with certainty for Old Jay to reappear -- all the way up until he's holding the Lombardi trophy on the field in Dallas. At which point we will all then say that, shoot, we knew he was a changed QB all along.
B.J. Raji -- It's called 32 Power but, in honor of the Trenta, let's rename it 31 Power. That's the goal-line dive play featuring 337-pound Raji as a fullback that the Packers used against the Falcons. Not only is Raji the all-important point man for the Packers' 3-4 attack, gobbling up blockers and basically wreaking havoc across both A gaps, he's now doing double duty as a 21st-century Fridge? Raji and 340-pound ends Ryan Pickett and Howard Green form the biggest 3-4 defensive line in the league, coming in at 525 Trentas or 1,017 pounds. Could you possibly be more Trenta, I mean Trentraji?
Shaun Ellis -- The 11-year Jets veteran set the tone for the upset of the Pats with two sacks of Tom Brady, two more pressures and five tackles, a performance teammates say was the best they have ever seen by the massive defensive lineman. No argument here.
Fat fingers -- Dear T.J. Houshmandzadeh, please don't complain about your limited role in the offense and then, with the season on the line on fourth down against the Steelers, gag on a potentially game-changing pass. That's what you call playing Tall -- and I mean it in the confusing way Starbucks does.
Big props to Bill Belichick -- Yeah, I know the Pats are in a bit of a "slump," having gone six whole seasons since their last Super Bowl win. Try saying that with a straight face to a fan in Detroit or Cincinnati. But I wanted to touch on an episode in New England that passed with little fanfare or attention that I thought it was a bold, classy move by Belichick to bench Wes Welker for his not-so-subtle pre-game presser before the Jets game. The coach sat Welker down for one series as if to say, "Look, I don't care what they do or say in New York, this is how we do things here; we don't compromise our principles, and if you step over that line, there will be repercussions. Period." Love it or hate it, the truth is we don't see that kind of clear-cut, uncompromising standard nearly enough -- if at all -- in today's NFL, a league famous for its sliding scale of morality.
Big fat mess -- That's what Bears offensive line coach Mike Tice had on his hands earlier this season. Remember Week 4 in New York? The Giants concussed Cutler and sacked the Bears 10 times while holding them to 51 yards passing. Cut to Week 17 in Green Bay, where the Packers sacked Cutler six times, forced him into two picks, zero TDs and a 43.5 passer rating. So, I guess that's what you call progress in Chicago. (In that game, Cutler proved that Sue Heck, from "The Middle", isn't the only one from Indiana who can't go to his/her left: Cutler was 6-of-14 with two picks throwing to the left. He ranks 27th in passer rating on that side of the field.) With all due respect to Belichick, who went out of his way to commend Tice this week, the real offensive line miracle worker is Pittsburgh's Sean Kugler, who has had half the drama and twice the performance despite 10 times the problems of the Bears.
NFL fat cats -- Should the Packers win it all, they'll become a huge bargaining chip for NFL owners who are seeking a jump to an 18-game schedule. Until now, the argument against adding two games has been that teams and players are barely surviving a 16-game schedule and any more injuries would erode the quality of play in the NFL. But the Packers have lost six starters and 15 players total to injured reserve and are playing their best football of the season.
Big fat rivalry -- The NFC title game is the 181st chapter in the storied Bears-Packers rivalry. One of my favorite tidbits about the rivalry involves the Ice Bowl -- the epic 1967 championship game between the Packers and the Cowboys. Despite the arctic temps in Green Bay, Vince Lombardi expected his field to be in perfect condition for the game because of the $80,000 he spent on a giant electric blanket engineered by General Electric. The blanket, of course, malfunctioned, turning the turf into something resembling a hockey rink. Now, guess who sold the field "blanket" to Lombardi? It was George S. Halas, the nephew of Papa Bear himself.
Big fat pain in the Grass -- In the four decades since the Ice Bowl, the NFL has grown into a mega-billion-dollar industry in which QBs make $100 million, giant high-res video screens stretch across the entire length of the field, doctors can heal a torn triceps on a guy like Steelers DE Aaron Smith in less than two months and coffee now comes in a cup big enough to bathe in. But -- let me get this straight -- somehow the NFL still can't figure out how to maintain the grass inside Soldier Field?
Huge QB -- Packers QB Aaron Rodgers is averaging 38 points per playoff game with what is essentially a perfect passer rating in the postseason. Remember a few years ago when the front office in Green Bay took all that heat for parting ways with Brett Favre? Well, here's what they knew that the rest of us didn't quite get until now: The plain truth even back then was that Rodgers gave the Packers a much better chance to win it all.
Huge coach -- With the way his team has overcome injuries and the ridiculous zone he's in right now calling plays for the Packers' offense, I wonder how many people would like to recast their vote for coach of the year in favor of Green Bay's Mike McCarthy?
Nick Mangold -- As the poised presence up front that has allowed Jets QB Mark Sanchez to flourish so quickly even in the intense pressure of the NFL playoffs, the Jets' All-Pro center is worth his weight in gold. Which, when you're Trenta-sized, amounts to almost $7 million.
Casey Hampton -- The 300-and-something-pound defensive tackle has been a consistent, reliable force inside on the Steelers defense for the past 10 years. And, yes, he and his cohorts will have to do a better job this time against the Jets' running game. But the most Trenta thing about Hampton is the way his gigantic melon makes his helmet look as if he borrowed it from one of those tiny plastic toy football suits we all used to get for Christmas.
Ben Roethlisberger -- Like it or not, if the Steelers advance to another Super Bowl, you have to start mentioning Roethlisberger (9-2 in the playoffs with two rings and the second-best postseason winning percentage in NFL history for QBs with 10 or more starts) in the same breath as Tom Brady and Peyton Manning. Has he been consistently spectacular in the postseason? Not really. But he's been spectacularly consistent. His off-the-field issues mean he'll never be an iconic NFL figure. But he has just as many postseason wins as Manning. And while Brady seems to shrink, visibly, right before our eyes under pressure in the playoffs (he's 4-5 with 13 picks since his last Super Bowl win), Roethlisberger continues to stand tall in the face of intense pocket pressure, bouncing back and seemingly getting stronger after each hit.
When it gets down to crunch time in the NFL playoffs, there's only one way to describe that kind of performance from a QB.
Trentabulous.
Editor's note: Looking for Flem's top five, his music riffs and weekly reader e-mail WHYLO (who helped you log on?) awards? Check 'em out on Facebook and on Twitter at @daveflemingespn.
David Fleming is a senior writer for ESPN The Magazine and a columnist for ESPN.com. While covering the NFL for the past 16 years at Sports Illustrated and ESPN, he has written more than 30 cover stories and two books ("Noah's Rainbow" and "Breaker Boys"), and his work has been anthologized in "The Best American Sports Writing."