Live, from New York ... it's Peyton Manning!

Peyton Manning is scheduled to host "Saturday Night Live" this weekend. And based on the acting and comedic abilities he's displayed in his many commercials, he'll probably do a very good job.
But with "SNL" currently stuck in a period with few, if any, well-known recurring sketches, it's a shame Manning won't get to appear on stage with any iconic "SNL" characters.
I can't pretend to do justice to past "Saturday Night Live" writers, but I can imagine what it might have been like to watch Manning in some classic "SNL" sketches.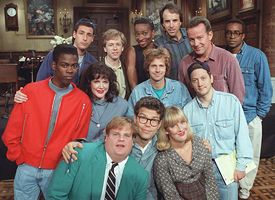 AP Photo/Justin Sutcliffe
Wouldn't you love to see what these guys could do with Peyton?
Bill Swerski's Superfans
"Bill Swerski's Superfans" has Peyton Manning on the show to pay him respect for somehow vanquishing the mighty Bears in the Super Bowl. Manning is very gracious and repeatedly pays compliments to the Bears, as well as to Chicago quarterback Rex Grossman. But each time he says Grossman's name, Chris Farley's character goes into cardiac arrest.
Church Lady
Tony Dungy (played by Peyton Manning) impresses Dana Carvey's ultra-judgmental Church Lady with his stance on gay marriage. However, the Church Lady warns Dungy of those close to him who might try to talk him out of his views, and mentions one potential candidate by name: "Could it be … PEYTON?!"
Matt Foley, Motivational Speaker
Peyton Manning (playing Tom Brady) takes a shot at the Patriots in a sketch that shows the New England sideline in the final minute of the AFC Championship Game after the Colts took the lead. Head coach Bill Belichick brings over a motivational speaker to address his quarterback and the rest of the New England offense -- a motivational speaker much like Belichick himself: poorly dressed, overweight and divorced. The speaker, Matt Foley (Chris Farley), tells the Patriots they are failures.
Brady: "But we won three Super Bowls in the past six years."
Foley: "Well, la-dee-FREAKIN-da!"
Foley then falls on his behind and breaks the bench because Reche Caldwell is unable to catch him. Clearly shaken, Brady takes the field and throws the game-clinching interception.
Stuart Smalley
Eli Manning (played by Peyton Manning) appears on Al Franken's "Stuart Smalley" show. Stuart Smalley tries to improve Eli's self-esteem by having him repeat into a mirror: "I'm good enough. I'm smart enough. And doggone it … people like me." Eli keeps messing up the mantra, however, and, weeping, has to be escorted from the set by a stagehand -- a stagehand wearing a Giants sweatshirt. As Smalley wraps up the show, Eli can be heard yelping and crying from offstage as the stagehand slaps him around.
Dysfunctional Family
Peyton Manning appears as himself and Will Ferrell plays Colts offensive coordinator Tom Moore. After Manning audibles out of yet another play that Moore has called, Moore freaks out on the sideline: "Stop ignoring me! I am very important! I am an offensive coordinator in charge of 26 people! I DRIVE A DODGE STRATUS!"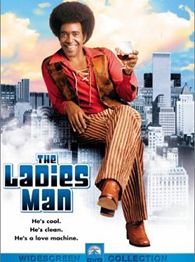 Great skit, but it's still a little hard to believe they made the movie.
The Ladies Man
Peyton Manning, as himself, appears on Leon Phelps' (Tim Meadows) talk show, "The Ladies Man." Phelps attempts to wow Manning with his prowess with the ladies. But it ends up being Manning who proves he is the true master by regaling Phelps with tales of being swarmed by young girls at Sweet 16 parties -- and how he makes six figures in the process.
Debbie Downer
Peyton Manning goes out to dinner with some friends, including Rachel Dratch's Debbie Downer.
Manning: "I feel blessed to have played nine years in the NFL with fantastic teammates and coaches and to have won a Super Bowl."
Debbie Downer: "Too bad studies suggest that by age 40 you'll be so hobbled from arthritis that you'll barely be able to walk, and that by 50 you'll be confined to a wheelchair for life."
The Dark Side With Nat X
Lil' Ronnie (played by Peyton Manning) appears on Chris Rock's "Nat X" show. Lil' Ronnie performs his brand of preteen, football-centric, Indianapolis rap, but before he can even get halfway through his first song he is savagely beaten by Nat X and thrown off the set.
Coneheads
Beldar and Prymaat Conehead (played by Dan Aykroyd and Jane Curtin) stand in line at an autograph signing to meet their hero, Peyton Manning. Once they finally reach Manning they tell him they are his biggest fans because he is the greatest Conehead athlete of all time. Manning says that he is not a Conehead, but Beldar and Prymaat insist that he must be, due to his oddly shaped gourd and massive forehead. After several minutes of arguing, Manning finally comes to the realization that he is, in fact, an alien and even possesses a real laser-rocket arm.
Goat Boy
Tom Brady (again played by Peyton Manning) shows up for his latest sensual GQ photo shoot with a goat. But instead of a little baby goat, the photographer tells him to snuggle with the half-man, half-goat Goat Boy (Jim Breuer). The pair immediately hit it off and Brady falls madly in love with Goat Boy due to his intense attraction to goats and because it is biologically impossible for him to impregnate a male goat.
Wayne's World
Due to his unyielding desire for media exposure, Peyton Manning agrees to appear on a small cable access show in Aurora, Ill. The hosts, hard-rock lovers Wayne and Garth (Mike Myers and Dana Carvey), ask Manning who he thinks is the greatest musician of all time. Manning says "Kenny Chesney." Wayne and Garth then spew uncontrollably until the show ends.
DJ Gallo is the founder and sole writer of the sports satire site SportsPickle.com. He is also a regular contributor to ESPN The Magazine and has written for The Onion and Cracked. His first book -- "SportsPickle Presents: The View from the Upper Deck" -- will be in stores in May. Preorder is available here.