NFL head coaches are nothing if not unoriginal. If they see a rival coach do something that works, they'll incorporate it into their system as well.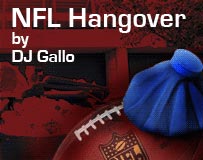 So when it came out this week that 49ers head coach Mike Singletary dropped his pants at halftime to fire up his team, well -- Samurai Mike's coaching brethren took notice.
Here is what went down this Sunday in the locker rooms of every team that was trailing at halftime.
Wade Phillips, Cowboys, trailing Giants 21-7:
Dropped his pants, received paddling from Jerry Jones. Result: Cowboys lose 35-14.
Tom Cable, Raiders, trailing Falcons 24-0:
Dropped his pants, revealing metal underwear covered in spikes. Result: Raiders lose 24-0.
Mike Holmgren, Seahawks, trailing Eagles 14-7:
Kept pants on. Instructed Jim Mora Jr. to drop his pants instead. Result: Seahawks lose 26-7.
Gary Kubiak, Texans, trailing Vikings 21-7:
Dropped his pants to the ground, which was quickly upstaged by Matt Schaub's fumbling his pants to the ground. Result: Texans lose 28-21.
Dick Jauron, Bills, trailing Jets 13-7:
Dropped his pants, then his GoreTex, then his long underwear, then his Under Armour shorts, and then just decided to start layering up again because Buffalo is really cold. Result: Bills lose 26-17.
Mike McCarthy, Packers, trailing Titans 13-10:
Dropped his pants, then accused his team of being a bunch of Communists and Communist sympathizers. Result: Packers lose 19-16.
Jack Del Rio, Jaguars, trailing Bengals 14-3:
Kept his pants on, as he prefers the team be inspired by the perfection of his hair. Result: Jaguars lose 21-19.
Jim Haslett, Rams, trailing Cardinals 24-7:
Dropped his pants on an interim basis. Result: Rams lose 34-13.
Mike Shanahan, Broncos, trailing Dolphins 16-7:
Dropped his reputation for producing 1,000-yard backs. Result: Broncos lose 26-17.
Lovie Smith, Bears, trailing Lions 23-13:
Dropped Rex Grossman's pants, because it's always good for a laugh to play a prank on him. Result: Bears win 27-23.
Jon Gruden, Buccaneers, trailing Chiefs 24-13:
Seriously considered dropping his pants, but then remembered that he has been sleeping in his office for two months and he hasn't been home to wash his underwear in all that time. Thinking better of it, he just tweaked the game plan and encouraged his team to play better. Result: Buccaneers win 30-27.
Bill Belichick, Patriots, trailing Colts 7-6:
Dropped his pants, revealing loose, gray underwear made of sweatshirt material with the leg holes cut out. Result: Patriots lose 18-15.
---
Week in photos
• "So the real reason I called a timeout was to ask you if you could lend me a few bucks."
• "Whoa, whoa! You're moving too fast for me. This is only our first celebration together."
• "That one's for you, nimbostratus clouds."
• "Look! I have way bigger hands than Culpepper does!"
• "Oh my God! She really said that? That's hilarious. You tell the best secrets."
• "Just as I had feared -- I definitely forgot to put on deodorant this morning."
• "You are a very attractive man." "As are you."
• "That-a-way, not screwing it all up."
• "Not surprising. Many rappers are Raiders fans."
---
Quote of the week
"My opinion doesn't matter. I can say it all day. I can give you my opinion right now but all y'all gonna do is bash me on my opinion. So it doesn't matter. You know, we're just gonna play with whomever is back there at quarterback. If you can come back there and quarterback, hey -- we'll play with you."
-- Terrell Owens
So let's update Terrell Owens' list of favorite quarterbacks he's played with in his career:
8. Brooks Bollinger
7. Brad Johnson
6. Jeff Garcia
5. Donovan McNabb
4. Drew Bledsoe
3. You
2. Steve Young
1. Tony Romo
Congratulations, you! You're ahead of a few former Pro Bowlers!
---
Stat of the week
minus-2 -- That was the Raiders' yardage on offense at halftime Sunday. At home. Against the Falcons. The Raiders finished the game with 77 yards of total offense, zero points and three first downs -- none of which came through the air.
So much for that vertical passing attack, huh? (Although, to be fair, it is hard to watch the Raiders play on offense and not pass your lunch vertically. That should count for something.)
---
Web site of the week
T.J. Houshmandzadeh's official Web site : The URL is TJH84.com. But for those of you out there who are domain name prospectors and would like to invest using the name of an NFL Pro Bowler, be aware that the catchy address www.tourajhoushmandzadehjr.com is still available. As is www.tourajhoushmandzadehjr.net. Snatch them up before it's too late!
---
How they spent their bye week
Carolina: Trying to get UNC basketball tickets from Julius Peppers.
New Orleans: Searching for a temp agency that specializes in punters.
San Diego: Failing to meet expectations around the house.
San Francisco: Trying to unsee what can never be unseen.
---
Horrible fantasy team that crushed your team this week
Gus Frerotte, QB, Vikings -- 11-for-18, 182 yards, 3 TD, 1 INT
Peyton Hillis, RB, Broncos -- 116 receiving yards, 1 TD
Cedric Benson, RB, Bengals -- 24 carries, 104 yards, 1 TD
Michael Jenkins, WR, Falcons -- 2 catches, 64 yards, 2 TD
Koren Robinson, WR, Seahawks -- 4 catches, 105 yards, 1 TD
Brent Celek, TE, Eagles -- 6 catches, 131 yards
---
10 things I think you think we think they think it thinks
1. Aaron Rodgers was OK Sunday against Tennessee, but I wouldn't say he played worthy of a six-year, $65 million contract extension. I think that's why Green Bay put in a contract provision stating that if Rodgers struggles, he will be paid in nothing but dollars and quarters.
2. I've always wondered why the NFL doesn't have a VORP statistic, like baseball does. You know, the formula that determines value over replacement player. But after watching Brad Johnson and Brooks Bollinger on Sunday, I remembered that you can't divide by zero.
3. I didn't see any of the halftime ceremony honoring Dick Vermeil in St. Louis. I don't like to watch men cry. Nor do I like to see men drop over from dehydration after excessive crying. Nor do I like to see such men drown in the deep swamp created by their tears. And I assume all of that happened.
4. Edgerrin James, if you're reading, this clip from the cinematic masterpiece "Police Academy 2" may cheer you up.
5. Now that the Bengals have won a game, T.J. Houshmandzadeh does not have to follow through on his guarantee that if Cincinnati went 0-16, he would walk the 27 or so miles from his home in Cerritos, Calif., to the NFL Network studios in Culver City, Calif. So that's kind of disappointing. However, if you keep an eye out, I'm sure you'll still be able to spot many past and present Cincinnati Bengals alongside your local interstate picking up trash and digging ditches and such.
6. Tom Cable had the Raiders practice touchdown celebration routines last week. Then they went out and got shut out at home by the Falcons. So that obviously didn't work. Maybe he should try the opposite approach. Perhaps this week they should practice not scoring. It would probably be much like their regular practices, only without the celebration routines.
7. Sunday night's Colts-Patriots game was remarkably quick. Halftime came around 9:30 p.m. ET, and the game wrapped up neatly just a couple of minutes past 11. That is way ahead of schedule. I fully expected my local news team to be completely unprepared for the start of the postgame newscast.
Anchor 1: "Wait -- seriously? We're on now? Are you sure? I'm not even wearing pants."
Anchor 2: "Umm. Does anybody have any news I can say? Like your kid's birthday or anything? Usually that word box over there gives me things to say. Oh, no. Oh my God, oh my God … think, Jan! Think! Umm … let's go to Bob for the weather."
(Heard from off camera): "Bob doesn't even show up on Sunday nights until 11:45."
Anchor 2: "Crap. Uh, Jim? Is Jim here? Tell us what's going on in the world of sports, Jim."
Jim: "I don't think so. I'm here, but my buzz isn't scheduled to wear off until around midnight. I'm a professional. I'm not going on the air hammered."
Anchor 2: "Oh, no. This is going to be all over YouTube. My career is ruined. Umm. Well, everybody out there, I think there is an election of some sort soon. So there's that. And there probably was a cat caught in a local tree today, and … um, come right back after these commercials for breaking news, such as whether or not my co-anchor has located his pants."
8. Be careful what you wish for. Yes, this was the last week of having to sit through unending political commercials during football. But get ready for next weekend and nonstop commercials featuring a Toyota Tundra towing the Coors Light train that's being driven by Peyton Manning.
9. Throwing to a receiver's back shoulder is the hot new thing in football. Take Texas Tech's game-winning play against Texas on Saturday night, for example. It's indefensible. I always specialized in that throw. People said it was because I had a laughably weak arm. But, no -- now I realize I was just ahead of my time. Now I just have to wait for lack of accuracy to catch on and I will rule the football landscape.
10. The end of daylight savings time always catches me by surprise. The same thing happens every year. And I expect it, of course. I just always find myself depressed and a bit shocked at how quickly it gets dark. Which is a long way of saying: Setting the clocks back always gives me a sense of what it must be like to be a Detroit Lions fan.
DJ Gallo is the founder and sole writer of the sports satire site SportsPickle.com. He also is a regular contributor to ESPN The Magazine and has written for The Onion and Cracked. His first book, "SportsPickle Presents: The View from the Upper Deck," is on sale now.