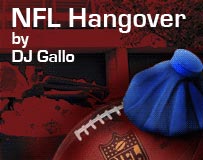 The Pittsburgh Steelers' defense went into Sunday's game in Baltimore ranked first in the NFL in every major category.
Sixty minutes later, it had held the Ravens to nine points and had surrendered only 202 yards. Sunday was Pittsburgh's 14th consecutive game holding an opponent to less than 300 yards, tying the 1973 Rams for the longest such streak to start a season.
Clearly the Steelers have the best defense in the NFL this season. But where do they rank all time? Here's a look at my top 10.
10. 1990 New York Giants: Like all great defenses, the '90 Giants were solid against the run and the pass. But they also had the ability to send the great Lawrence Taylor after the quarterback. And Taylor also had the great idea to send female escorts after the quarterback.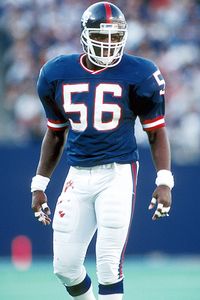 Al Messerschmidt/NFL/Getty Images
LT, a real man of genius.
9. 1991 Philadelphia Eagles: Reggie White, Jerome Brown and Clyde Simmons led a dominant Eagles defense that for years had been accused of taking bounties on opposing players. The '91 Eagles went 10-6 but missed the playoffs, and for some reason the defense never thought to take a bounty on Eagles quarterbacks Pat Ryan, Brad Goebel, Jeff Kemp and Jim McMahon.
8. 1973 Miami Dolphins: The Dolphins went undefeated in 1972, but most people forget that in '73 they won the Super Bowl again and set an NFL record by allowing only 150 points in the entire 14-game season. To this day, they pop champagne any time an NFL team plays its 15th game of the season.
7. 1971 Minnesota Vikings: The motto of The Purple People Eaters was "Meet at the quarterback." Or, wait … maybe it was "Meat at the quarterback." Ahh! Cannibals!
6. 1962 Green Bay Packers: The '62 Packers' defense boasted five future Hall of Famers and surrendered just 10.8 points per game -- or four fewer than the 2008 Packers allow per quarter.
5. 1969 Kansas City Chiefs: Hank Stram's "triple stack" defense allowed an average of less than two touchdowns per game in 1969 and gave up only 20 points on the way to victory in Super Bowl IV. Since then, other teams have used players who are big proponents of the Triple Stack, but to less success.
4. 2000 Baltimore Ravens: Ray Lewis and Rod Woodson led a defense that allowed the fewest points and rushing yards in NFL history during a 16-game season. So overwhelming and intimidating was the presence of the Ravens' defense that it often managed to keep its own offense scoreless, too.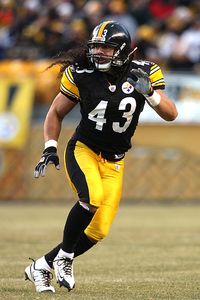 Joe Robbins/Getty Images
Mr. Polamalu is one of the leaders of the Steelers' stalwart D.
3. 2008 Pittsburgh Steelers: The Steelers have the No. 1-ranked defense in the NFL this season across the board. But they need their own nickname. "The Steel Curtain" was the '70s Steelers. Using it again is like being a cover band. Or even worse: a cover band of a hair band.
2. 1985 Chicago Bears: The Mike Singletary-led defense didn't give up a point in the playoffs until surrendering 10 in a 46-10 victory over the Patriots in the Super Bowl, exposing every opponent's weaknesses along the way. Who knows how many opposing coaches that team caused to drop their pants?
1. 1976 Pittsburgh Steelers: Pittsburgh had great defenses throughout the '70s. But the '76 squad was the best, surrendering only 28 points in the final nine games of the season. If only the Three Rivers Stadium security was as tough to breach back then. Arrest that kid! He is in a players-only area!
Week in photos
"I don't care whether Clinton told you not to listen to me. I want a timeout."
"Get off me! They're waving at me, and I don't want them to think we're together."
"Now we're not even in the same county as Mercury Morris."
"I'm about to make a play that will change the game. I can feel it."
"We won it for you, Bob Sanders!"
"What?! So I decided not to kick the field goal. I don't need to be laughed at by the likes of you."
"A Ray Rice jersey? He should be embarrassed to wear that in public."
"Enjoy this natural high, buddy."
"By a show of hands, who has a bounty on me?"
"Excuse me. Do you know whom this foot belongs to?"
"Hey, everybody -- look how my alligator arms have grown."
Quote of the week
"Think of the anatomy. Brains, eyes, ears, nose. You know there's got to be some [rears] over here to have the whole anatomy. My point is that this team is made up of that."
-- Jerry Jones, owner, Dallas Cowboys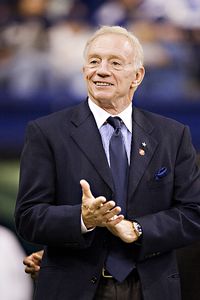 Wesley Hitt/Getty Images
Jerry must be a happy man this Monday.
I have a feeling this is not the first time Jones has said something like this.
Department store Santa: "And what would you like for Christmas, Jerry?"
Jones: "I would like to get work done on my eyes, ears, nose and [rear]."
Book of the week

"Little T Learns To Share" by Terrell Owens
Still need a gift for a child? Consider this work of fiction written by a famous child.
Horrible fantasy team that crushed your team this week
Tarvaris Jackson, QB, Vikings: 11-for-17, 163 yards, 4 TDs
LaMont Jordan, RB, Patriots: 12 carries, 97 yards, 1 TD
P.J. Pope, RB, Broncos: 75 total yards, 1 TD
Dennis Northcutt, WR, Jaguars: 5 catches, 127 yards, 1 TD
Jerheme Urban, WR, Cardinals: 3 catches, 82 yards, 1 TD
David Martin, TE, Dolphins: 2 catches, 66 yards, TD
(Wow. How did a fantasy team this bad even make the fantasy playoffs? Your league is pathetic.)
10 things thinking things are thankful to think
1. I can understand why Ravens fans might be upset about Santonio Holmes' game-winning touchdown. But let's say the call went the other way. The Steelers would have had the ball at the 1-inch line. It's not as if Ben Roethlisberger wouldn't have easily punched it on the next play. Am I right, Seahawks fans?
2. Not a good Sunday for those in charge. Referee Jeff Triplette was knocked over in the melee following J.P. Losman's fourth-quarter fumble and worked the rest of the game with blood running out of his grotesquely swollen nose. And in Miami, umpire Scott Dawson was forced to leave the game after he was bloodied. Unfortunately, I didn't see the play in which Dawson was injured. So I'll just assume a reporter threw a shoe at him.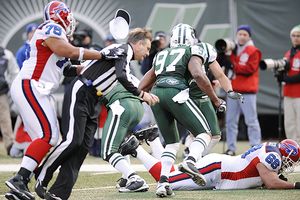 AP Photo/Bill Kostroun
Poor Jeff Triplette ...
(By the way, I would like to send my thoughts and prayers to Ed Hochuli, who hurt his groin Sunday. And if he is off his feet for an extended period of time, forcing him to do only upper-body work, I also would like to send my thoughts and prayers to his sleeves.)
3. A few weeks ago, everyone was talking up the Giants and Titans as likely Super Bowl opponents. Now it's looking more like the Panthers and Steelers. The way things are going, we might have 12 teams with a shot at the Super Bowl after the next two weeks are up.
4. It was nice to see that Tiki Barber and Eli Manning let bygones be bygones Sunday night during their interview on NBC's pregame show. I hope in a few years we will see Manning interviewed by Plaxico Burress for Guns & Ammo & Sweatpants Magazine.
5. Congratulations to Lions kicker Jason Hanson on setting the NFL record for most career field goals from 50 yards away or more. If he could just extend his range 30 or 40 more yards, the Lions would score on almost every possession. Man up, Hanson!
6. Wow. If Jim Zorn is a "genius," as Clinton Portis says he is, can you imagine how smart Marvin Lewis is, as Lewis clearly outcoached Zorn on Sunday? And considering the Bengals, at 2-11-1, have the fourth-worst record in all of football, you have to think most NFL coaches are even smarter than Lewis. So, for a genius, Zorn might be pretty dumb.
7. The Jets won another game in spite of Brett Favre. To me, that's just more proof he's the greatest ever. Some quarterbacks insist on going out and playing well and leading their teams to victory. Others, such as Favre, make those around them play better.
8. Roger Goodell attended the Patriots-Raiders game, the first time an NFL commissioner has been to an Oakland game since Al Davis moved the team from Los Angeles in 1995. Considering the league just laid off 150 employees, I sure hope he didn't fly in a private jet and instead drove out from New York in a hybrid car packed to the gills with members of his staff. Or, better yet, I hope he decided to keep the 150 league office employees and instead lay off the Raiders.
9. I now present the short play: "Terrell Owens and Jason Witten's Next Confrontation"
(Scene: the locker room)
Owens (to Witten): "You are a doo-doo head."
Witten: "I am rubber, you are glue. Whatever you say bounces off me and sticks to you."
Owens: "Nuh-uh. Take that back, smellyface."
Witten: "OK. I will. Because, when you think about it, if something bounced off me, it probably also would bounce off you because you have terrible hands."
Owens (tearing up): "That's my hands, man."
(End scene)
10. And now I present the long play: "Fall in Detroit"
(Scene: An empty stage. A Detroit Lions fan walks out. Then the audience takes turns punching him in the stomach. This continues nonstop for four months. End scene.)
DJ Gallo is the founder and sole writer of the sports satire site SportsPickle.com. He also is a regular contributor to ESPN The Magazine and has written for The Onion and Cracked. His first book, "SportsPickle Presents: The View from the Upper Deck," is on sale now.