Commentary
NFL Hangover: Kicker 911
Originally Published:
January 18, 2010
By
DJ Gallo
| Page 2
Oh, kickers. It would be easy to hate you if you weren't so adorable.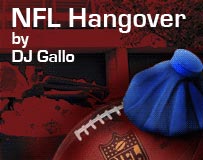 Neil Rackers, Shaun Suisham, Nate Kaeding -- it wasn't a good weekend for kickers. It hasn't been a good playoffs for kickers. It hasn't been a good season for kickers, either.
So much failure packed inside such tiny packages. Like a black hole with the most suck ever. What you guys need is an image overhaul. Here's how to do it.
Get some PR help: You need a professional to work on your image. In recent months, Ari Fleischer has worked with the BCS and Mark McGwire, two American institutions even less popular than kickers. He also worked for George W. Bush ... who we'll say was unpopular thanks to the Sammy Sosa trade because this is a sports column. Fleischer is obviously the man for you. He likes sports. And he likes politics. You play sports. And you represent American politics because you are either far to the right or far to the left.
PAGE 2 PODCAST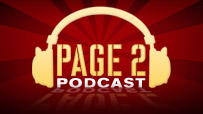 It's time for Monday's Page 2 Podcast with your hosts Mike Philbrick and DJ Gallo. Have a listen and you'll learn why:
• Norv Turner is muy macho in defeat.
• Sandra Bullock got our attention.
• We would ever praise John Calipari.
• Jose Canseco can haunt you.
Click here to listen up!

• Subscribe to the Page 2 Podcast through iTunes or the RSS feed reader of your choice for automatic updates as soon as the latest show is posted.
Do charity work: You need to get good publicity any way you can. Start a kicker charity. Call it ... "Kickers Without Borders." It's a perfect name, as you people clearly have no concern for agreed-upon boundaries.
Get your message out: Before the Chargers had finished leaving the field on Sunday, Nate Kaeding's Wikipedia page was being vandalized. When Wikipedia turns against you, you have a problem. Wikipedia is edited by a bunch of unathletic nerds -- the very people you'd think would identify with you and be on your side. Forget Wikipedia. You need to start Kickipedia. Sample entry: "Nate Kaeding is the kicker for the San Diego Chargers. And he has feelings, OK?" End entry.
Push for change: Who says NFL goal posts have to be 18 feet, 6 inches apart? Why not get that rule changed? Think how many more kicks you'd make if the posts were 20 feet apart. No, forget 20 feet. Don't put a limit on your goal. Make it 25 or 30 feet. Or just ask that all field goal attempts that get airborne count for 10 points. Yeah, I see you nodding, Suisham. I knew you'd like that one. And while we're talking about size, who says NFL lockers can be only 3 feet wide? If you're going to be shoved in there, can't they be a little roomier?
Limit membership: Many professions require certification. I don't think you need to go that far with kicking. But let's at least have some common sense. For example, when a guy has been released by the Redskins -- the Redskins! -- don't let him kick anymore, especially not on national television for a playoff team. (Sorry, Suisham.)
Celebrate your accomplishments: They're few, so you need to draw attention to them. Just don't overdo it and pull a Martin Gramatica. Actually ... you know, never mind. Pull a Gramatica. Ideally you'd want us laughing with you, not at you. But at least we'd be laughing and not throwing trash on your lawn.
Get security cameras: You know, for the trash. It also might help to hire some sort of cleaning service. But don't spend too much. You'll likely be unemployed soon.
Quotes of the Week
"I've been thinking about [retirement]. It kind of hit me on the sideline. It hit me now, because I don't know how much I'll be able to have going forward with this, so it will be a long offseason just thinking about it."
-- Ravens safety Ed Reed
"I got some months to think about [retirement]. I'm not in a rush."
-- Ravens wide receiver Derrick Mason
"I have some ideas in my head [about retirement]. But you want to get away from the season for a minute and make sure what you're feeling stays that way."
-- Cardinals quarterback Kurt Warner
It's the Brett Favre-ing of football, America. Enjoy it.
Stat of the Week
1-3: Until Sunday, Brett Favre was 0-3 against the Dallas Cowboys in his career in the playoffs. He did a great job getting over the hump. It had to be intimidating to look across the field and see none of the players or coaches who had given him trouble in the past.
Pictures of the Week
• "Could you paint some dignity on me, too?"
• "Yeah, it's for a movie. I'm playing a reliever in a baseball movie."
• "See them? That's child services. They're taking you away because I let you wear a Jeremy Shockey jersey."
• "Can you move your arms? If so, you're still our best option."
• "I don't know the plays on 2!"
• "Check out Daniel LaRusso over here."
• "Whoa, there. Apparently your secret to staying young is garlic."
• "Oh, yeah. The time we put into this was SO worth it. Book AND movie zinger."
• "Hey, idiot! We said UNITED!"
• "Whoa. Slow down. Express your feelings to me via interpretive dance."
• "Do I really have to film that DirecTV ad now?"
• "Huh-heh-heh. Pull my finger. Huh-heh-heh."
• "You should have put a poster of me on your bedroom wall, loser."
• "Tony Romo needs him some Stuart Smalley."
• "Oh, OK. That's where the goalposts are. I had no idea."
• "It's more productive if I just fumble the snap and then run around in circles."
• "You'll never be me. Stop trying."
• "On the off chance you actually catch a ball, I will crush you."
• "Get Buffalo on the line. Tell them I'm interested."
• "Yes! Made contact! It's all in God's hands now."
• "It's hard to get a tainted supplement these days."
• "Dear God, please let my underwear band hold strong. Protect me from an ultimate wedgie."
DJ Gallo is the founder of and sole writer for the sports satire site SportsPickle.com. He also is a regular contributor to ESPN The Magazine and has written for The Onion and Cracked. His first book, "SportsPickle Presents: The View from the Upper Deck," is on sale now.