Commentary
NFL Hangover: Super Bowl winners
Originally Published:
February 7, 2011
By
DJ Gallo
| Page 2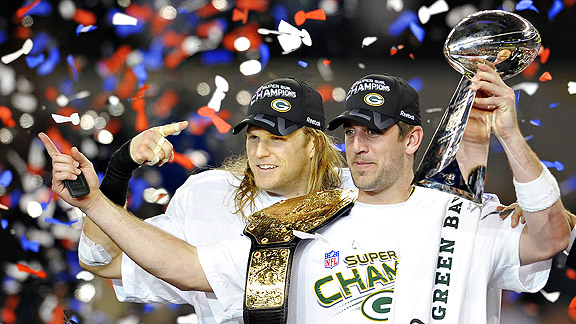 Timothy A. Clary/AFP/Getty ImagesWait, how come Aaron Rodgers is the only one that gets anything?
Congratulations to the Super Bowl champion Green Bay Packers. No doubt they are enjoying the spoils of victory, although the win has to be somewhat bittersweet for Aaron Rodgers because he has no doubt discovered that winning the Super Bowl does not earn you an actual championship belt. Bummer.
And while Rodgers was the deserving MVP, there were many other elements of Steelers-Packers that stood out. So let's honor the NFL's new quarterback superstar by giving imaginary championship belts to everyone and everything that deserves one for Super Bowl XLV.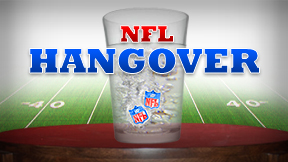 ESPN.com illustration
Arlington Fire Chief -- Thousands of fans who had paid for tickets were informed before kickoff that their seats weren't safe enough. Credit to whomever made that call (presumably the fire chief), knowing the fiasco would look bad for North Texas as a host. Safety is more important than PR. Although ... it was the Super Bowl. Those fans have the whole offseason to heal up. It was the biggest game of their lives. They should have been given the opportunity to shoot up with painkillers to get through the pain if the bleachers had collapsed on them.
Packers receivers -- They almost blew the game and let Rodgers down -- Jordy Nelson especially -- with repeated drops, but came through at the end. Greg Jennings had one of the more cocky and premature Super Bowl touchdown celebrations in memory when he capped a second-quarter score by sizing up his ring finger. But at least he wasn't wearing any rings during the game. The rest of Green Bay's receiving corps apparently had on so much jewelry they were unable to grip a football.
Auto-tune -- Aaron Rodgers is MVP of the game, but the makers of Auto-Tune were the real winners of Super Bowl XLV. Thanks to Fergie's "musical stylings" at halftime, they can now charge double for their product. Today the world understands the true value of Auto-Tune. "Auto-Tune: We even make Fergie sound bearable."
It's true that no one has ever made Fergie out to be a great singer, but her live halftime performance was truly an auditory assault.
Jerry Jones -- Speaking of Botox, Jones pulled off his long-desired North Texas Super Bowl to positive reviews -- not counting those in the media who complained about the weather all week: (a) Jones can't control the weather, and (b) no one really cares to hear complaints from anyone who gets comped at the Super Bowl for a week anyway. Plus, Jones even made it into a Super Bowl ad, getting revealed by Danica Patrick and Jillian Michaels as the new GoDaddy spokesperson. Congrats, Jerry!
MORE GALLO PHOTO CAPTIONS!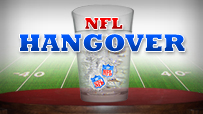 They're an important part of easing your post-football pain. These bonus NFL photos make you feel good and help you laugh at your friends.
DJ Gallo's NFL Hangover photo gallery

Will.i.am -- He had a better performance than Fergie, which I suppose isn't saying much. He had promised to tweet during the halftime show, but unfortunately discovered AT&T had no coverage. So in a recurring theme throughout the night, no coverage was had by Will.i.am and Pittsburgh's William Gay.
Tiger Woods -- For all we know, he may never win another tournament. But at least he'll never again be known as the king of dorky fist-pumps and awkward celebrations. That torch has been passed to Aaron Rodgers. Congratulations, Aaron! We'd give you a high-five, but that's probably a bad idea.
Ben Roethlisberger -- He failed to join the elite fraternity of quarterbacks with three Super Bowls, but postgame he may have pulled off an even more impressive feat. Roethlisberger left the field with a thick beard and shortly after appeared in interviews clean-shaven. Assuming he was not sporting a fake beard -- and even the cheapest Halloween fake beard isn't as ugly as what he had on his face, so we can throw out that option -- the speed of his beard removal defied space and time.
Consider: With the thick, Brett Keisel starter beard he had going, Roethlisberger first would have had to trim it with clippers and then shave. That's at least a 10-minute job. And that's only on a normal-sized face. On a Roethlisbergian-sized face? Up that time to 45 minutes or so. So how did he pull it off? I think we have to consider we may have two Roethlisbergers on our hands: a bearded, motorcycle-driving, bar-hopping one, and a clean-shaven, clean-living, God-fearing one. That, or perhaps more likely, he just has the money to afford one of those six-blade razors.
FOX -- Joe Buck and Troy Aikman successfully pulled off the rarest of NFL broadcasting feats: focusing on the actual players in the game in front of them instead of on Brett Favre. We thank you, gentlemen. And congratulations. (Note: From about the midpoint of the halftime show on, I was wearing screwdrivers in my ears, so if they talked about Favre in the second half, I missed it.)
Beer ads -- None of them really stuck out to me. Yet I think America still might try this "beer" product. I think I smell a CLIO!
HomeAway.com -- Many fans don't like commissioner Roger Goodell and his push to strip the violence from the NFL. If these fans ever remove Goodell in a coup, they may want to consider replacing him with the CEO of HomeAway.com, whose company ran an ad that smashed a baby's face into a window just for laughs.
Eminem -- He starred in two different Super Bowl ads, one for Lipton Brisk and one for Detroit. In the Detroit one, he was also driving a Chrysler or something. I suppose Chryslers must have large, Lipton Brisk-sized cup holders. Which is good, because then you can take your drink with you and don't have to risk stopping for a drink in Detroit if you get thirsty.
Mike McCarthy -- McCarthy did more than just win a Super Bowl, he made history. On Sunday he joined Bill Parcells as the only other portly head coach to win a Super Bowl. No disrespect to Mike Holmgren and Bill Belichick, but they won titles as merely sloppy, not full-on large. Only Andy Reid and Seahawks-era Holmgren have come close since Parcells' Giants 20 years ago. Some said it would never happen again. Some also said we'd never use two fried chicken patties in place of the bun on a fast food sandwich. Shows what some people know.
Puppy Bowl -- I haven't watched it yet, but I'm sure it was great. Just please don't spoil the outcome for me. I bet 10 grand on adorable.
Lingerie Bowl -- I also didn't watch this, but it ran during halftime and it did not feature Fergie. Even if they played in plaid shirts and overalls, it's deserving of a championship belt.
The Super Bowl Era -- It was a great 45 years. But now it's over. There might not be a 2011 NFL season, and while the NFL will likely return for the 2012 season, the Mayan's 2012 NFL schedule ends before the Super Bowl. Bummer. More companies should have used this year's game to advertise their apocalypse-related products.
• Gallo's Super Bowl photos!

DJ Gallo is the founder of SportsPickle.com. His first book, "The View from the Upper Deck," is available from only the finest bargain-book retailers. His next book project will be released soon. You can follow him on Twitter at @DJGalloESPN.