Commentary
One day in Williamsport
Updated:
August 31, 2009, 2:03 PM ET
By
DJ Gallo
| Page 2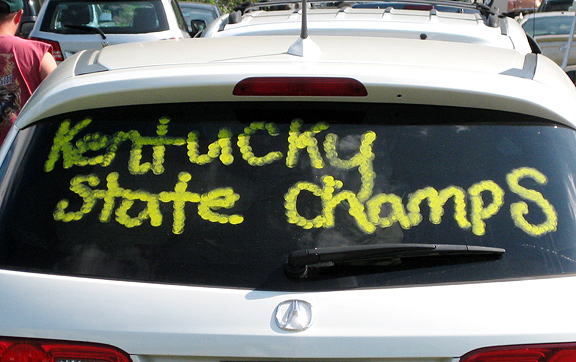 The team from Kentucky didn't fare well at the Little League World Series. But their fans were among the most supportive, as seen here. And smart move by these fans to use easily removable paint, as well. They may want to keep that handy for when John Calipari brings a Final Four appearance to Kentucky.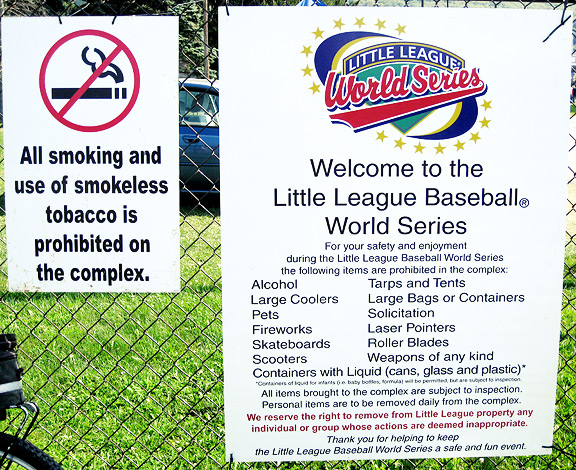 Here is a list of prohibited items at the Little League World Series. That's odd, I see nothing about drugs or drug paraphernalia. Specifically, nothing about steroids or syringes. Hmm ... suspicious.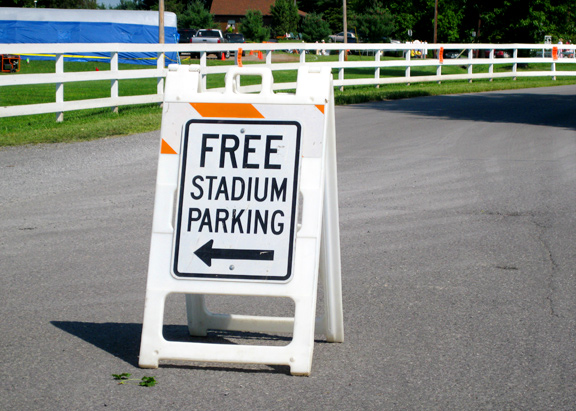 Free parking at the Little League World Series. Free admission, too. It's quite nice.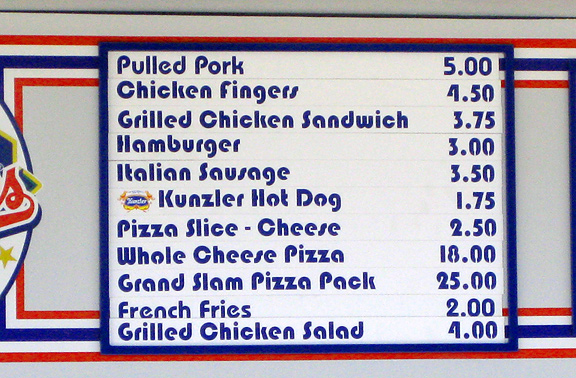 What the ... ? Eighteen bucks for a cheese pizza?! That's where they get you. I knew it was too good to be true.

Every LLWS participant wears this "i WON'T CHEAT" patch on his or her uniform. So there's no cheating going on here. There isn't any proper capitalization going on here, either.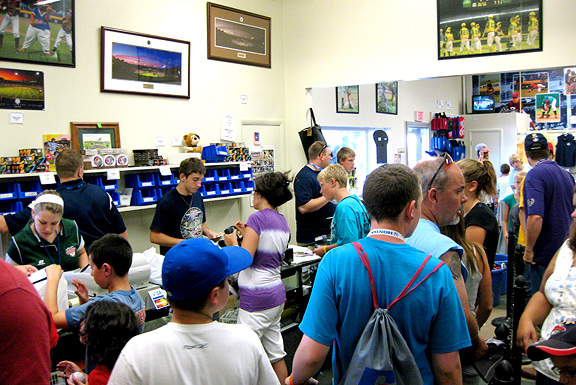 Customers overrun the gift shop counter to buy overpriced LLWS-logoed trinkets. EVERYONE! STOP CORRUPTING THE PURITY AND INNOCENCE OF THIS EVENT!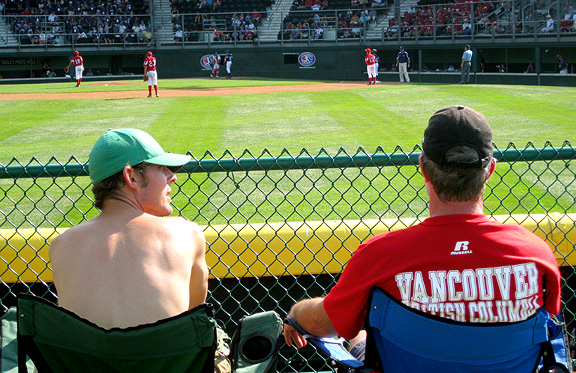 I don't know what this father and shirtless son were talking about. But if this were South Chicago instead of South Williamsport, they'd probably be plotting how best to attack an umpire.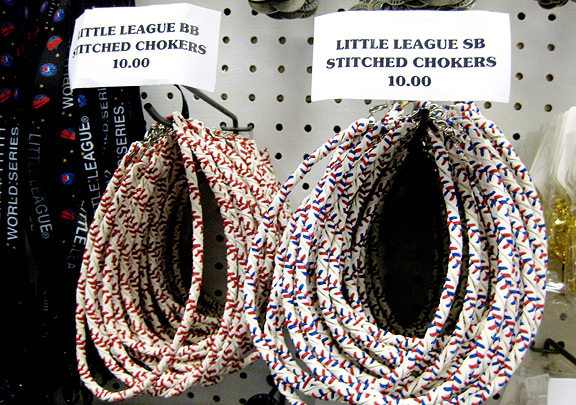 Josh Beckett never played in the Little League World Series. But he is there in spirit/teenage neckwear.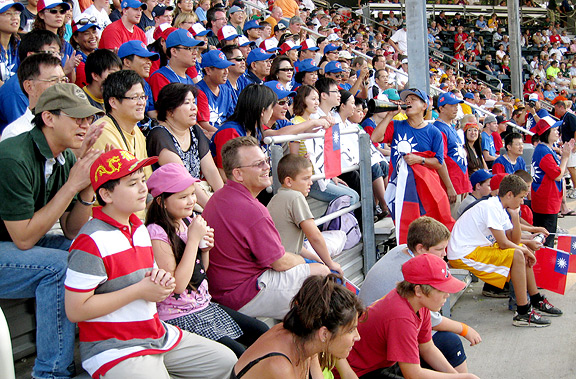 Fans of the Asia-Pacific team were perhaps the most supportive, singing and chanting through every at-bat. Of course, I couldn't understand anything they were chanting. Maybe they weren't being supportive at all.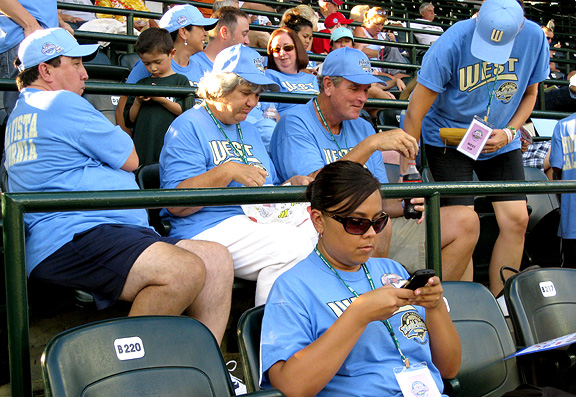 Like many wild creatures with bad reputations, Little League parents can actually be quite docile in captivity.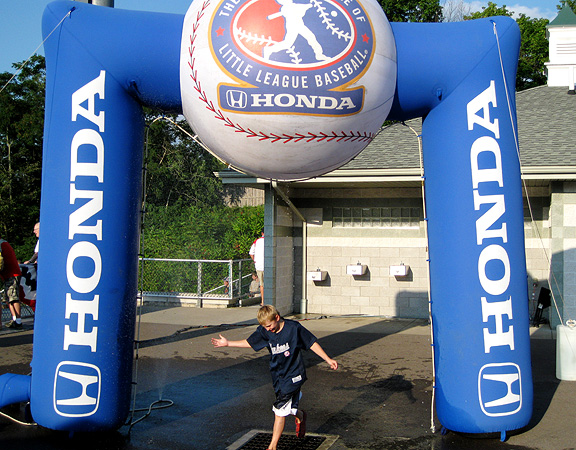 This mister is great for a hot day at the LLWS. Fun Fact: The mist comes not from water, but from player tears.