Sitting on the Hall bubble

By Thomas Neumann and Scott Symmes
ESPN.com
Now that you've viewed our 50 selections of future Hall of Famers among today's NFL ranks, you're probably muttering about at least one or two players who were omitted. This is why we added 10 more names to the discussion. These are the players who barely missed the cut -- but could vault back into the debate with a Super Bowl ring or a bit more padding on the résumé.
We've also compiled a conclusive list of 10 high-profile players who definitely won't be going to the Hall of Fame -- not without buying a ticket, anyway.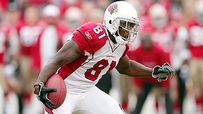 The 2003 Offensive Rookie of the Year already has caught more than 100 passes twice and topped 1,000 yards three times. He also holds the NFL record for most receptions in the first 26 games of a career (157). It doesn't hurt that Boldin is catching passes from a potential Hall of Famer in Matt Leinart, but it did hurt that he missed the first six games of the 2004 season with a knee injury. Depending on the Cardinals' potential for team success under new coach Ken Whisenhunt, Boldin could enter the Canton debate with eight to 10 seasons at his 2005-06 production level.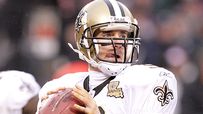 In the Super Bowl era, only five quarterbacks became Hall of Famers without winning one: Fouts, Kelly, Marino, Moon and Tarkenton. All put up gaudy numbers for many years, however, and only Fouts and Moon didn't play in a Super Bowl. So Brees' potential enshrinement will rest largely upon whether he hoists the Lombardi Trophy. With five more seasons at his 2004-06 level, Brees would be in league with Kelly's career numbers. But if Brees doesn't experience significant team success, he might need to top Fouts' NFL numbers, which would take another seven or eight years at a Pro Bowl level.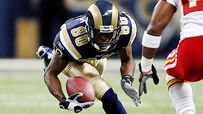 In our rating system, Bruce grades out slightly below Rod Smith because of Smith's more extensive postseason résumé. That's not to say Bruce doesn't have a shot to end up in Canton. Never as flashy as some of his contemporaries, Bruce nevertheless ranks seventh in career receptions and seventh in career receiving yards after 13 seasons. Bruce led the Rams in every major receiving category during their breakout season of 1999, culminating with his catching the winning touchdown in Super Bowl XXXIV.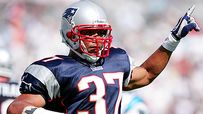 Dirty player or ultimate glue guy? Harrison has been called both. He's the NFL career leader in sacks by a defensive back. As a Charger in 1997, he became the first player to score a touchdown on a fumble return, interception return and kickoff return in the same season. Harrison has raised his game in the playoffs, with six interceptions in six playoff games in the Patriots' Super Bowl runs in the 2003 and '04 seasons. He already has two Super Bowl rings. Would a third seal his enshrinement?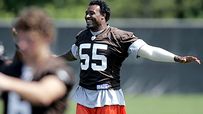 Pro: A key component of three Super Bowl champion defenses. Con: Named to only two Pro Bowls in 13 seasons. McGinest holds the NFL record for career postseason sacks with 16, including a single-game playoff record of 4½. Although McGinest has been susceptible to injury in his career, he has been relatively healthy in recent years, missing just four games since 2002. A dose of street cred can't hurt -- McGinest was a high school classmate of Snoop Dogg at Long Beach Poly and followed Junior Seau in wearing No. 55 at USC.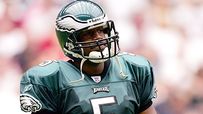 Although McNabb is one of the elite quarterback talents of his generation, injuries and big-game shortcomings hurt his reputation. Three consecutive NFC Championship Game losses and a Super Bowl defeat -- in which his star receiver accused him of running out of gas -- might prove difficult for Hall of Fame voters to overlook. If McNabb can build substantially on his statistical résumé, which already includes 152 touchdown passes, his chances improve greatly. However, if his injury woes continue, he likely will need at least one Super Bowl ring to secure a spot in Canton.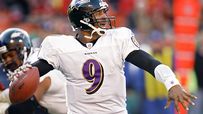 McNair probably needs a Super Bowl ring to punch his ticket to Canton. He was named co-MVP in 2003, to his credit, and led the Titans to the Super Bowl after the 1999 season -- infamously coming up 1 yard short of a chance to send the game to overtime. But with McNair's best years behind him, the 34-year-old's overall body of work, as it stands right now, isn't Hall of Fame material.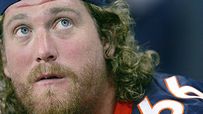 With two Super Bowl rings and five Pro Bowl appearances, it will be difficult for Hall of Fame voters to ignore Nalen. What hurts him is the position he plays. Only six centers have been enshrined, and one of them is Chuck Bednarik, who's much more famous for his feats as a linebacker. Nalen's name recognition isn't significant outside Colorado, and it's possible the Denver offensive line's pledge of silence toward the media has hurt his Hall of Fame chances in that regard.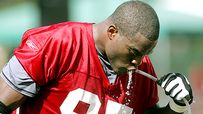 Although Rice was cut by the Bucs last week, he expects to play for another team this season. So we still consider him an active player. Rice has spent a lot of time driving opposing quarterbacks to the turf, with eight double-digit sack seasons to his credit. His 121 career sacks rank second only to Michael Strahan among active players. However, Rice has been criticized for being a poor run-stopper who doesn't make nearly the impact his statistics might suggest. This might explain why he has been named to only two Pro Bowls in 11 seasons. A Super Bowl ring might not be enough to silence his critics.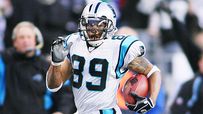 Smith might be the most dynamic receiver in the game today, but he misses the cut here. His career statistics aren't overly impressive, and his upside is somewhat limited. Even if he ultimately misses out on the Hall of Fame, though, 28-year-old Smith will retire with several claims to fame. He won the receiving "triple crown" in 2005, leading the NFL with 1,562 receiving yards and tying for the league lead with 103 catches and 12 touchdown catches. In 2002, he became only the second player in history to return two punts for touchdowns and catch a TD pass in the same game.
Cantonized: Hall of Fame predictions
• Selections 1-10
• Selections 11-20
• Selections 21-30
• Selections 31-40
• Selections 41-50
• Odd men out
• The list: 1-50
CANTONIZED: HALL OF FAME PREDICTIONS
50 Future Hall of Famers
•
Cantonized: Selections Nos. 1-10
•
Cantonized: Selections Nos. 11-20
•
Cantonized: Selections Nos. 21-30
•
Cantonized: Selections Nos. 31-40
•
Cantonized: Selections Nos. 41-50
•
Cantonized: The list 1-50
Extra
•
10 players on the Canton bubble
•
10 big names who won't be Hall of Famers
Video analysis
•
Ron Jaworski on quarterback selections
•
Floyd Reese on running back selections
•
Sean Salisbury on receiver/tight end selections
•
Mark Schlereth on offensive line selections
•
Mike Golic on defensive line selections
•
Tom Jackson on linebacker selections
•
Eric Allen on defensive back selections
Audio analysis
•
Jeremy Green, John Clayton and Michael Smith dissect selections 1-25
|
26-50, bubble players

Photo gallery
•
Zoom gallery of top-10 selections
SportsNation
•
Vote: Who is bound for Canton?
Ratings key
We rated players on a 100-point scale in five categories worth up to 20 points each:
Mortality -- 10 possible points based on injury history (the more durable the player, the higher the score) and 10 possible points based on how close he would be to the Hall of Fame if an injury ended his career today.
Statistics -- Statistical milestones, awards, records and Pro Bowl appearances.
Team success -- Super Bowl victories and appearances, playoff appearances and victories, top playoff seeds earned.
Upside -- Perceived statistical potential based on age, skill, talent, fitness and durability. This includes potential to break records, climb statistical lists and earn Pro Bowl selections.
Intangibles -- Anything not covered by the other four categories, for instance: leadership, reputation, team success potential, superstar potential and positional representation in the Hall of Fame.
Order of tiebreakers: 1. Team; 2. Statistics; 3. Mortality
ESPN Top Headlines