By Patrick Hruby
Page 2
Leave the "7th Floor Crew" off your iPod. No need to hold a pas de deux in a Banana Joe's bathroom stall.
AP
If we had a "Man of the Year" award, Jose Canseco would be the odds-on favorite.
When it comes to unmitigated sports ignominiousness, the past year flat-out mutted every one to come before it, as surely as the Minnesota Vikings' Naughty Boat sailed past the nice one on the all-natural waterbed that is Lake Minnnetonka.
Jose Canseco launched his bid for the PEN/Faulkner Award. Rafael Palmeiro supplemented his diet. Kenny Rogers kept his soul from being stolen. Terrell Owens made driveway fitness look simple. And O.J. Simpson continued his one-man quest for truth, justice and low-cost satellite television. From Mike Tyson to "Rocky Balboa," from Chris Andersen clanking dunks to Kris Brown shanking kicks, the last 12 months were ridiculous. Preposterous. And clearly without peer ... at least until 2006. And now, the awards ...
She was right about the sucking. And also the "me" part
Pop singer Ashlee Simpson, on being jeered during her Orange Bowl halftime performance: "Maybe they were booing at me [or] maybe they were booing at the halftime show because the whole thing sucked."
THE IGNOMINIOUS MVP OF 2005
Who was the naugtiest of the naughty in 2005? Ahh ... so many candidates. But Page 2 takes you through the bracket of shame and declares the true MVP of 2005.
Finally, a Jihad that America can get behind!
An Islamic Web site issued a fatwa against the sport of soccer.
His Katrina routine is even more sidesplitting
Sky Sports soccer commentator Rodney Marsh was fired for making an on-air joke about the tsunami disaster.
Coincidentally, that's also the first line on Shawn Kemp's résumé
A former caddy for LPGA golfer Jackie Gallagher-Smith filed a lawsuit claiming she used him as an "unwitting sperm donor" in order to get pregnant.
Willing sperm donors
An explicit rap song extolling group sex and featuring the voices of several current and former University of Miami football players calling themselves "The 7th Floor Crew" surfaced on the Internet.
"In fact, we don't even know what 'mutted' means"
Said a university spokesperson: "This speech is not appropriate and does not reflect the values of the University or the Athletic Department."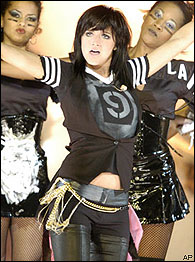 Can you please be a little more specific with your booing?
Ron Mexico? Already taken
While vacationing in Cabo San Lucas following an AFC playoff loss, Indianapolis Colts quarterback Peyton Manning reportedly told the wait staff, "This week, I am known as Javier Lopez."
Javier Lopez? Already taken
According to police, Colorado Avalanche forward Peter Worrell identified himself as former teammate Andreas Lilja when he was arrested for a traffic violation.
Otherwise, they're dead ringers
Worrell is black, Lilja is white.
In related news, Tommy Maddox also impersonated a Steelers quarterback
A Pittsburgh man dated two women by pretending to be Steelers quarterbacks Ben Roethlisberger and Brian St. Pierre.
Just look for the guy with the helmet visor
One of the women told police that the man often talked of his "teammates," offered to autograph footballs for neighborhood kids and told her to watch Steelers games so she could see him.
"You think I'm a liar? Well, I think you're glib!"
Trial of the Century: still more offensive than comb-overs, sharing your bed with children, and Scientology
A survey rated O.J. Simpson the nation's biggest liar, ahead of Donald Trump, Michael Jackson and Tom Cruise.
If there's one thing Michelle Wie needs, it's financial help
A Korean man swindled investors out of thousands of dollars by posing as a close relative of golfer Michelle Wie.
Sure, my half-brother can move your couch. But it'll cost you
An Iranian man made more than $700,000 in scams by pretending to be the half-brother of Olympic weightlifting champion Hossein Rezazadeh.
Hey, you try spelling R-E-Z-A-Z-A-D-E-H
Asked to identify himself following a bar fight, Utah Jazz guard Deron Williams told police he was "Torrey Ellis."
In related news, a nervous Hamburglar changed his mask and shirt
Mount St. Mary's University dumped the Mountaineer, a bearded mascot in bib overalls and a floppy blue hat, for being too hillbilly.
FEELING SHEEPISH
Talk about beer goggles
After pulling over Oregon State football player Ben Michael Siegert for an alleged DUI speeding, police found a stolen ram in the back of his pickup truck. Broke-BAA-ck Mountain
The ram was taken from a research facility where it was part of a study on homosexuality in sheep. Hey, is that a wool sweater in your closet?
Said Siegert: "I'm from a city. I don't know anything about sheep."
Missing? Did you check fraternity row?
Said the school's athletic director: "The only thing that was missing was the keg with the XXX on it."
"This week," John Daly told the tournament staff, "I am known as 'Retief Goosen.'"
Golfer Retief Goosen was disqualified from a tournament for missing his pro-am time after attending a late party and oversleeping.
"In the meantime, where's the keg with the XXX on it?"
At the previous night's party for Grey Goose vodka, Goosen told reporters: "I have never really drunk vodka, but I've had a few tonight. Somebody is going to have to drive me home."
Somebody is going to have to drive him home
Former Chicago Bears quarterback Jim McMahon was arrested for DUI while out on bail for a previous DUI arrest.
Somebody is going to have to drive him to the stadium tunnel
Zamboni driver John Peragallo was arrested for DUI while resurfacing a rink in Morristown, N.J.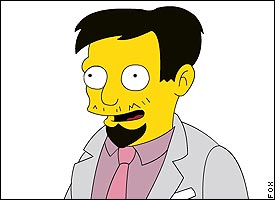 "Hello, everybody! Plenty of good doctors have been trained in Guadalajara."
Call 1-800-DOCTORB. The 'B' is for bargain!
MLB medical advisor Dr. Elliott J. Pellman, who claimed a degree from SUNY at Stony Brook, was instead found to have attended school in Guadalajara.
In related news, the sun rose
Jose Canseco appeared on "The Surreal Life."
Merchant-Ivory studios expressed immediate interest
Bidding to become a Hollywood action star, Canseco reportedly sent studios a demo tape that features him twirling a nunchaku while a sultry woman in a nightgown lounges nearby.
Unlike hats with COCKS proudly stitched on them
The University of South Carolina dance team was not allowed to perform during timeouts at a men's basketball game because an athletic department official found their routines "too suggestive."
However, gyrating in short skirts for the amusement of teenage boys and their leering fathers is still kosher
The Texas House of Representatives passed a bill banning high school cheerleaders from performing "sexually suggestive" routines.
Hey, leave Ron Mexico out of this!
Said bill author Al Edwards: "We see that as a result of [lewd routines] more of our young girls ... contracting herpes."
Your honor, they're as similar as Peter Worrell and Andreas Lilja!
A defense lawyer in the Abu Ghraib trial compared piles of naked prisoners to cheerleader pyramids.
Brian Griese's dog still lives in Denver?
Colorado Rockies shortstop Clint Barmes broke his left collarbone after tripping while carrying groceries up the stairs in his apartment building.
He then put a stick of gum in his mouth and walked face-first into a telephone pole
Said Barmes: "I figured I'm an athlete, I can walk up the stairs, it's not that big a deal."
In related news, Drew Rosenhaus announced plans to amputate his tongue
Australian Rules football player Brett Backwell planned to amputate one of his fingers to improve his game.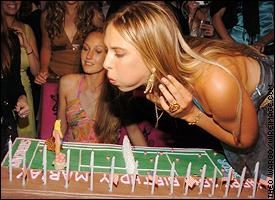 Yes, we'd endure "Highway to Hell," for a chance to party with Maria Sharapova.
Adam Levine singing AC/DC? Sounds like we're already there
Maroon 5 performed a cover of "Highway to Hell" at tennis player Maria Sharapova's 18th birthday party.
Great, but what about the Nets?
Citing Satanic symbolism, a state assemblyman introduced a resolution to rename the New Jersey Devils.
By contrast, they wanted more Satanic symbolism in their name
The Anaheim Angels changed their name to the Los Angeles Angels of Anaheim.
In his defense, the basket was 10 feet high
During the NBA All-Star Slam Dunk Contest, New Orleans Hornets forward Chris Andersen needed 16 attempts to complete two dunks.
"First, call the Democrats liberal. Second, don't invite that Andersen guy back to the dunk contest"
In order to improve its image and reach new customers, the NBA hired Matthew Dowd, a campaign consultant to President Bush.
Too bad Nick Lachey isn't a Chinese diver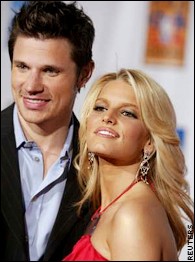 And you thought these two had nothing in common with China's Olympic divers.
Diving champion Tian Liang was banned from the Chinese national team for being too involved in show business.
Come to think of it, Kobe Bryant does look pretty silly
Japan's Professional Sumo Association criticized the country's Amateur Sumo Federation for allowing boys to wear tights under their traditional loincloths.
And with that, Michael Jackson moved to Japan
Said the pro sumo associations: "We have no intention of allowing children in pants into the ring."
Double-double
University of Connecticut guard Antonio Kellogg was arrested twice in two weeks.
Bill Buckner and Steve Bartman were unavailable
New England Patriots quarterback Tom Brady posed for a GQ magazine photo holding a goat.
THE YEAR IN O.J.
Maybe, just maybe, the real killers are hiding someplace other than a golf course
O.J. Simpson told the Associated Press he planned to attend the Orange Bowl contest between Southern Cal and Oklahoma. Quiet, you'll blow his cover!
Simpson's attorney wouldn't allow the former Trojans star to say where he planned to sit inside the stadium. Figuratively speaking
Said Simpson of Oklahoma running back Adrian Peterson: "He scares me to death." Even if I did do this, it would have to be because I loved "NFL Sunday Ticket" so much, right?
A Florida judge ordered Simpson to pay DirecTV $25,000 in damages for pirating its broadcast signals. Honestly, Mark Fuhrman can't even program his VCR
The court rejected Simpson's contention that the signal had been planted.
Well, except Googling "Bridget Moynihan AND nude"
Asked in the concurrent article if he ever "searches the Internet for porn," Brady said he does the "same [expletive] every 27-year-old guy does."
Another victim of the same [expletive] every 27-year-old guy does
The Chicago Cubs told pitcher Carlos Zambrano to cut back on his computer use because it was giving him elbow soreness.
Since when does Mark Cuban own a Greek soccer team?
A Greek soccer team owner announced plans to hand out free DVDs highlighting the worst officiating calls against his team.
If scientific theories regarding an infinite number of possible universes with an infinite number of possible outcomes are true, technically speaking, he didn't just make stuff up
Detroit sportswriter Mitch Albom penned an advance column that placed former Michigan State players Jason Richardson and Mateen Cleaves in the stands at the Final Four, even though neither one ended up attending the game.
Hey, leave Mitch Albom out of this!
Boxing promoter Don King filed a defamation suit following an ESPN program that called him a "snake oil salesman, a shameless huckster and worse."
The American flag promptly filed a defamation suit
At a press conference to announce the lawsuit, King wore an American flag and a pair of flag lapel pins.
Which means at least someone will be scoring at the World Cup
A German city announced plans to host a "sex hut" village with condom machines and snack bars for prostitutes to use during next year's World Cup.
Hope they had a nearby sex hut
In a Vermont high school basketball game, Bellows Free Academy defeated Milton 5-2.
Jesus? A Jew. And also doomed
The Washington Nationals' chapel leader was suspended after suggesting that Jews are "doomed" because they don't believe in Jesus.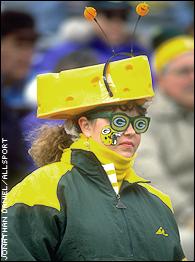 So to review: Cheese, yes. Antlers, no. Goofy orange balls, we're not sure.
Lion skin capes still permitted
Lambeau Field officials banned the wearing of deer antlers by fans.
Hmmm. Maybe Green Bay had the right idea
A New Zealand rugby mascot accidentally hit an official in the face with the antlers on the head of his costume.
As it turns out, televised poker is good for only 23 hours, 59 minutes and 30 seconds of programming per day
ESPN gave live updates on the health of Lance Armstrong's dog.
Note: This was not part of the Armstrong pooch update
"Cold Pizza" commentator Woody Paige ate a can of dog food on air.
Yes, but did he eat dog food?
A Milwaukee sports reporter showed up for a media-league softball game in his station's news helicopter.
And also dumb
Said a player from a rival station: "To see him jump out, I thought it was cool -- dumb but cool."
GOING BOTH WAYS
Eat your heart out, Felicity Huffman
Zimbabwe junior track star Samukeliso Sithole, who has won several gold medals in women's events, was revealed to be a man. Yeah, we hate it when that happens
Sithole claimed that after he was born with both male and female sex organs, a traditional healer made his penis disappear but it had since regrown. We could make a joke about medical insurance, but frankly, we're still laughing about his last name
Sithole added that his penis reappeared because he failed to fully pay the traditional healer.
Yes, but did he eat dog food?
Scott Reed, an Oregon high school football coach, was placed on probation for licking the bleeding knee of one of his players.
Except when he's being very vicious. How many times do we have to explain this?
After his pet rottweiler allegedly bit off the tip of a man's nose, Houston Rockets swingman Tracy McGrady said that his pet is a "very vicious dog," but that he is usually nice.
He is usually nice
Finnish ski jumper Matti Nykänen was arrested for beating his wife while on parole for stabbing a friend during a drinking binge.
"Is Coke a league sponsor? No? Then I'll have to make sexually inappropriate jokes about Pepsi cans"
Supreme Court justice Clarence Thomas expressed a desire to become NFL commissioner.
Dashing the dreams of David Souter
Dennis Rodman was named commissioner of the Lingerie Football League.
Jean Paul Aussenard/WireImage
The Worm will bring a little dignity to the Lingerie Football League.
You and Chad Johnson both
Said Rodman: "I want to work on those end-zone dances. I want to put stripper poles in the end zone."
Peanut butter and jelly, gin and tonic, the Captain and Tennille ...
Rodman signed with the ABA's Tijuana Dragons.
Oil and water, ice cream and salsa, Ron Artest and spilled beer ...
Country music stars Big N' Rich and LeAnn Rimes performed at the NBA All-Star Game.
If it's good enough for Brandi Chastain ...
A Kansas community college newspaper featured a front-page photo of two female soccer players showing their sports bras with the headline GOALS GONE WILD.
Why isn't this man covering community college soccer?
During a Kentucky-Tennessee basketball game, color commentator Rick Majerus said he hoped to see actress and Wildcats fan Ashley Judd in the stands, so that he wouldn't "have to watch adult videos back at the hotel."
C'mon, he was just trying to help Rick Majerus out
An in-house video created by former San Francisco 49ers public relations chief Kirk Reynolds featured racist and homophobic remarks, lesbian soft-porn and topless blondes.
For instance, producing videos featuring racist and homophobic remarks, lesbian soft-porn and topless blondes
Shown during a diversity workshop, the video was intended to teach players how to avoid public relations gaffes.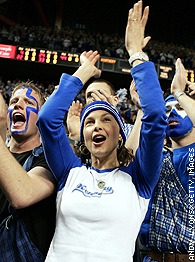 Here's that shot of Ashley Judd in the stands ...
You sure this isn't a Congressional documentary?
In the video, Reynolds impersonates San Francisco mayor Gavin Newsome, throws out a pitch at SBC Park and accepts a bribe from a catcher who thanks him for supporting "hookers and booze."
You know, like Jeremy Wariner
Air Force football coach Fisher DeBerry blamed a loss to TCU in part on the opposing school having more black players who "can run very, very well."
SUBJECT: U RUN VERY, VERY WELL! :)
University of Colorado offensive tackle Clint O'Neal was suspended after he and his girlfriend allegedly sent a racist e-mail to a Hispanic member of the school's cross-country team.
Even worse, all of the toilet seats were left up
A female University of Iowa professor called the pink visiting locker rooms at the school's Kinnick Stadium "offensive to women."
He then changed his last name to avoid offending Lance Armstrong
In order to avoid offending breast cancer survivors, University of Arkansas football coach Houston Nutt ended a practice of dressing players caught loafing during practice in pink jerseys.
A University of Iowa professor called him offensive to ninjas, cocktail dresses and little books
Toronto Raptors swingman Jalen Rose wore all black -- including black pearl earrings and underwear -- to a meeting with management in which he was demoted.
Offensive to everyone
Scottish soccer player Paul Hartley revealed he wears a pink thong under his game shorts.
In related news, the Abu Ghraib intramural soccer league is now accepting applicants
An English soccer team announced plans to raise a statue of former player Vinnie Jones squeezing an opponent's testicles.
An English soccer team announced plans to raise a commemorative statue
According to Bulgarian news reports, four male soccer players in the city of Varna were kicked off their club for having sex in the team locker room.
It was cheaper than flying to Bulgaria
An adult film cable channel shot video footage on the baseball field at California's Pierce College.
Well, except for the bills being sticky
Said Pierce president Tom Oliver, whose school earned $5,000 for the shoot: "It's what I would call easy money."
Aren't they all?
Oliver added that the production was "tasteful."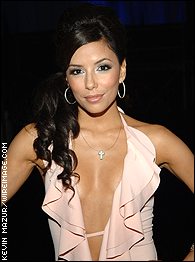 Why, oh why, did the Spurs have to win another damn championship?
Go Pistons!
Actress Eva Longoria and TV sports host John Salley made a bet that if the Detroit Pistons won the NBA Finals, Longoria would come on Salley's show in a bikini; if the San Antonio Spurs won, Salley would appear on "Desperate Housewives" in a Speedo.
Not for swimming. For storing found Iraqi WMDs
During a White House Ceremony, the Auburn swimming and diving team gave President Bush a Speedo.
Where's the Auburn swim team when you need them?
A man was charged with stalking and burglary after swimming nude across Biscayne Bay in search of Anna Kournikova's waterfront residence.
Dude, Anna Kournikova's house is that way
At a tournament in Key Biscayne, tennis player Ivan Ljubicic opened his locker to find fellow player Michael Llorda naked and crammed inside.
Or maybe they could just play doubles
Llorda told Ljubicic he hoped some of Ljubicic's "positive energy" would rub off on him.
However, they were allowed to squeeze into their lockers fully clothed
A Japanese high school baseball coach was accused of forcing his players to run laps naked.
Guess he has never been to Japan
Tennessee men's basketball coach Buzz Peterson made players practice in their street clothes following a 25-point loss to Vanderbilt.
But not the bad smell
A former Kansas University softball player filed a lawsuit claiming she was kicked off the team for reporting that coach Tracy Bunge ordered players to take a post-loss shower wearing their uniforms to "wash away the bad play."
In which our hero has his dentures knocked out ...
Sylvester Stallone began filming a sixth Rocky movie, entitled "Rocky Balboa."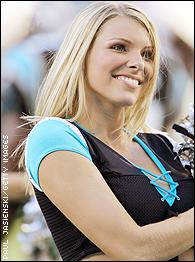 We missed it. Did something happen with the Panthers cheerleaders in 2005?
Underreported Story of the Year
Two Carolina Panthers cheerleaders were arrested at a Tampa bar after allegedly having sex with each other in a bathroom stall.
"I'll ... (murpf) ... be ... (murpf) ... right out!"
One of the cheerleaders reportedly hit a a patron in the face after an argument over why she was taking so long in the bathroom.
She also was charged with failing to have lesbian sex in a bar bathroom
A New Mexico State cheerleader was charged with breaking into her ex-boyfriend's home and attacking him.
Sportsman of the Year
Pennsylvania T-ball coach Mark R. Downs Jr. allegedly paid one of his players $25 to hit an 8-year-old mentally disabled teammate in the head with a baseball.
Why didn't Philadelphia try this with Terrell Owens?
Downs didn't want to have to put the mentally disabled boy into the game.
So did Genghis Khan
Said a state trooper of Downs: "The coach was very competitive. He wanted to win."
She was very competitive. She wanted to win
Miss Wheelchair Wisconsin was stripped of her title after she was seen standing up.
Premature Jock-ularity of the Year:
Sorry, Jeremy Shockey
, but Jay Feely's kick is still not good.
Conscientious Objector of the Year
After making his high school dance team, a 15-year-old Florida boy asked the squad to change its name, saying he wouldn't perform for a unit called the Indianettes.
Non-Ironic Legal Entanglement of the Year
NASCAR driver Kurt Busch was detained after a traffic stop and cited for reckless driving.
Because anybody can burn a mattress
A Welsh rugby fan celebrated a victory over England by cutting off his testicles.
Because anybody can cut off their testicles
A chartered jet carrying 289 Gambian soccer fans made a fake emergency landing so passengers could watch their country's U-17 soccer squad play in a nearby stadium.
---
PART TWO
Yes, we have NASCAR romance novels, Sidney Ponson's sleeping habits, Brian Billick's nod to Corey Hart and, of course, more O.J. in the second part of the
Ignominious Effort Awards for 2005
.
Patrick Hruby is a columnist for Page 2.