Commentary
Sports Fans Coalition fights for fans
Updated:
January 19, 2011, 1:29 PM ET
By
Patrick Hruby
| Page 2
WASHINGTON -- With a potential NFL lockout looming, owners and players are taking a well-worn playbook page from environmental advocates, firearms enthusiasts and rich people who enjoy U.S.S. Nimitz-sized tax loopholes.
In other words, they're turning to the federal government to plead their respective cases.
[+] Enlarge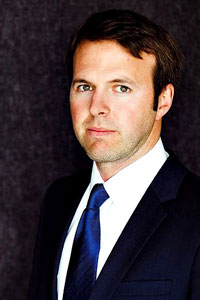 Brian Frederick Brian Frederick, executive director of the Sports Fans Coalition: "The owners have money. The players have star power. The fans have numbers."
"The NFL, though a political action committee they've set up, has spent over $1 million dollars in campaign contributions," said Brian Frederick, executive director of the Sports Fans Coalition, a Washington-based fan advocacy group. "That's serious money. The NFLPA [National Football League Players Association] reportedly sent some of their players to [Capitol] Hill to talk to [Congressional] members.
"Both sides are anticipating that their dispute will not be resolved in the near future and that the situation will drag on to the point where Congress has to get involved."
Frederick's organization hopes to involve a third party: sports fans. Founded in 2009, the Sports Fans Coalition is a nonprofit, nonpartisan group attempting to give fans an inside-the-Beltway voice on issues ranging from affordable ticket prices to television sports blackouts to the possible lockout.
As such, the Sports Fans Coalition is launching a "Save Next Season" campaign, centered around a grass-roots petition demanding that NFL owners and players guarantee a full season this fall.
Page 2 caught up with Frederick to learn more:
What is the purpose of the "Save Next Season" campaign?
It's the primary way sports fans can press owners and players to quit fighting their labor dispute in public and resolve their differences immediately. The owners have money. The players have star power. The fans have numbers. If we can organize all the fans into one voice, we should have a loud voice.
Why get involved with the potential lockout?
Fans are already being asked to be involved by the players. The players have their own petition. But we feel like a petition on behalf of fans that doesn't take a side is the most effective way to encourage a resolution to this situation.
How, exactly, can a petition encourage a resolution?
If we can organize fans into one collective voice -- which a petition will do -- then both sides will know that we're here, paying attention and shouldn't be taken for granted. Both the NFL and the NFLPA are very concerned with how Sports Fans Coalition portrays the dispute.
They are?
I've personally met with representatives for the league and players. I know they would very much like us to present the issue in a way that benefits their side. I think it's in the fans' best interest that this not be seen as a matter of owners versus players, but rather as owners and players versus fans.
How so?
Far too often, the situation is presented as two sides battling, which ignores that fans have already invested billions of tax dollars in NFL stadiums. They expect to see NFL games in the fall.
How did your organization get started? How many members do you have?
The Sports Fans Coalition was launched in 2009 after our chairman of the board, David Goodfried (editor's note: a former deputy staff secretary for President Clinton), was asked to help find someone to speak on behalf of sports fans at a Congressional hearing. He realized there wasn't a national group representing fans.
I was hired last August. We only had about 400 members. We're now over 5,000 and continuing to grow. It's a matter of letting people know we're here and the things we're fighting for benefit all sports fans.
What other issues are you fighting for?
We are very much in favor of a college football playoff and been very critical of the BCS and bowl game system. We favor a system that is much more equitable in the way that not only a national champion is picked, but also in the way that revenues from college football are distributed among the universities and colleges. Fans and taxpayers put money into those schools! For instance, it was absurd that Connecticut had to lose $3 million on tickets in the Fiesta Bowl because the system was set up that way. A playoff could help schools everywhere balance their budgets.
We're also concerned about the stadium fights that are going on in several cities, including Minneapolis and Tampa. We want to make sure that taxpayers and fans' best interests are considered in those fights. In Minneapolis, you're seeing a textbook situation where Vikings fans are being forced to choose between spending tax money they don't have on a new stadium or risk losing their beloved team to Los Angeles or another market. That's the sort of thing that this organization exists to fight. The Vikings are the people of Minnesota's team. To take them to another city because they don't want to pay for a new stadium that only serves to make the team's owner rich is absurd.
Who do you meet with when advocating on these issues?
I've met with the staffs of elected officials. I've also met with FCC commissioners and staff. I will be meeting with White House staff later this week.
Can you give us a sample pitch?
I first let them know that there is an organization here representing sports fans on all the issues. Next, I talk about our concerns. For instance, there are media blackouts that affect local communities that have invested tax dollars in stadiums. We think that's unfair. These fans deserve to get to see the game. We also question whether the leagues deserve antitrust exemptions. These exemptions come at a cost. We believe in free-market competition. We'd like to see more sports made available to sports fans everywhere.
Why do sports fans need their own federal lobbying group?
I don't see my role as a lobbyist or our work as lobbying. I see it as advocates on behalf of sports fans. The fundamental difference is that we're a nonprofit organization. Sports fans have been asked -- and in some cases, manipulated -- into spending billions and billions on stadiums and sports in general. Often times, they didn't have someone working on their behalf to help explain and show how their money was being spent and whether it was beneficial to their communities or not.
What do you say to people who think sports and politics shouldn't mix?
A lot of times, people say that the government shouldn't get involved in sports. Well, the government is already involved in sports. It's just set up right now to benefit owners and the leagues. Sports Fans Coalition is such a small voice compared to the millions of dollars that the NFL and NFLPA can spend on lobbying. If fans don't have a voice at all, they'll just continue to be used as pawns by the owners and leagues.
Your organization has been criticized for receiving funding from Verizon and Time Warner Cable, two companies involved in sports programming blackout disputes with cable television carriers. How do you respond to the notion that Sports Fan Coalition is simply a front for telecoms?
(Laughs) Those charges were made when our critics have nothing better to go on. The amount of time that we're devoting to the NFL lockout and eventually to the NBA lockout and college football playoff, these issues don't benefit anyone but the fans. If I was working on behalf of some industry group, I would keep my focus on that issue. We have an advisory board that includes some corporate contributors, but that is because they like our message. They share our belief that sports should be more accessible to the fans. I've never personally worked for anyone's interest but the fans. Nor would I want to.
What other goals does your organization have?
I would like to see us have at least 100,000 members. If we have that we could shake things up. If we had a million members, the leagues would fear us. If you think of the number of sports fans out there, that's possible. It's just a matter of getting the word out.
The people I meet within the halls of power here, they see the potential strength that the organization can have. I think the future looks very bright.
Washington is a jaded town of political operators. How do people in here react when they hear about your job for the first time?
Well, I think it's one of the coolest jobs in town. (Laughs) People often assume that I must get great tickets to sporting events. I have to explain, no, the owners would probably keep me out of their stadiums if they could. I'm working to lower ticket prices and make games more available on TV; make sure fans are treated with greater respect. Often times that means calling owners out.
Are you a sports fan?
Absolutely. I was raised in sports. I grew up seeing the world through the lens of sports. My father was a former athlete, athletic director and coach. My brothers played college basketball. One still coaches college basketball. I believe strongly in the power of sports to bring us great joy and to teach us about ourselves. I also recognize potential to use sport for nefarious purposes. It's my desire that Sports Fans Coalition represents all that's good about sports and helps put an end to practices that prey upon the loyalties and passions that sports fans have for their teams.
Patrick Hruby is a freelance writer and ESPN.com contributor. Contact him at PatrickHruby.net.