Commentary
Page 2 World Cup of Beer: Groups G, H
Originally Published:
June 16, 2010
By
Shane Igoe
| Special to Page 2
As the 32 countries gather together to compete for the World Cup, Page 2 thought we'd arrange a concurrent side tournament involving the month's other highly sought-after gold standard … beer.
Drink up the action of Page 2's ongoing 2010 World Cup of Beer. Share your thoughts on our picks in the comment section below, especially if you feel there are any discrepancies brewing. Our review of the last two groups follows and stay tuned as we run down the final bracket starting on Thursday.
Group G beer breakdown
BRAZIL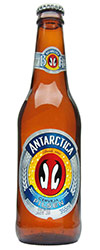 Inbev
Beer: Antarctica
Established: 1885
Notes: Nearly 4 percent of all of Brazil's beer, and by the way Brazil is the world's fourth-largest beer market, is consumed during the four days around Carnival. Popular beer brands include Brahma, Bohemia, Kaiser and Skol.
Intangibles: Antarctica also produces the popular soft drink Guarana Antarctica, which serves as the official sponsor of the Brazilian national team. During the last World Cup in 2006, the company produced a popular commercial in which Diego Maradona envisioned himself sporting Brazilian colors in a guarana-induced nightmare.
Who could use one: Nike and Ronaldinho. Kudos to Nike for creating one of the coolest commercial campaigns of all time, but there's just one problem: One of the featured stars, Ronaldinho, didn't even make Brazil's World Cup team. Is this just part of the genius of Nike's "write the future" narrative or is it a gaffe alongside the likes of Reebok's Dan/Dave campaign?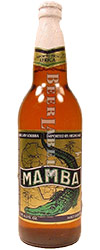 Solibra Mamba
IVORY COAST
Beer: Mamba
Established: NA
Notes: Despite being named after a snake, Mamba's label actually features a large alligator. Technically a malt liquor, the beer is pretty venomous or has some bite depending on how you view it.
Intangibles: Mamba has been snaking its way into numerous American markets since the late 1980s after being featured in this Los Angeles Times article. Should the Celtics defeat the Lakers, maybe Angelenos will join Drogba in drowning their sorrows over a Mamba.
Who could use one: Didier Drogba. How well will Drogba's cast hold up and more importantly how will the supporting cast of Ivory Coast hold up without No. 11 at full strength?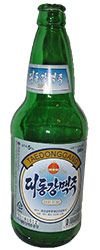 Taedonggang Brewing Company
NORTH KOREA
Beer: Taedonggang
Established: 2002
Notes: When Kim Jong Il decided he wanted to build a national brewery, inspectors were called in to make sure the site wasn't being used for creating weapons of mass destruction (we guess killing brain cells on a large scale doesn't qualify as such).
Intangibles: The new beer even has its own government-produced TV commercial. As a result the ad looks like a cross between a dated propaganda picture and a graphically loaded Pokemon cartoon. Maybe that's why it has been shown only three times ever.
Who could use one: Jong Tae Se. The North Korean star who is hailed as the "People's Rooney" faces the "Group of Death." No word which presents more pressure: facing the likes of Brazil, Ivory Coast and Portugal, or the likes of Kim Jong Il.
PORTUGAL
Beer: Super Bock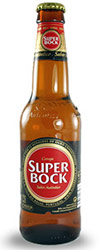 Unicer Brewery
Established: 1927
Notes: Sagres and Cora are also popular beer brands in Portugal. Dating back to the Porto-ManU rivalry of the early 1990s as well as due to hosting the 2004 UEFA Euro championship, Super Bock has earned a unique following among English soccer supporters.
Intangibles: British fans have taken their fondness of the Portuguese beer to a whole new level as they have even developed the following chant: "Super Bock, superstar, gets you more pissed than Stella Artois." I guess it rhymes better when you have a few in you.
Who could use one: Ronaldo and Kim Kardashian. Gossip rags have the two matched and some have gone so far as to say that Ronaldo invited Kim to come to South Africa. Does the striker realize that Kardashian can be kryptonite to one's career? Move over Madden curse ... Reggie Bush's recent news of possibly having his Heisman stripped, not to mention the fact that rapper Ray-J (with whom Kim stripped down in her sex tape) has recently been relegated to a VH1 reality show, demonstrates there might be a Kardashian curse at work here.
Who advances out of Group G
• Portugal (Super Bock): We too are singing the praises of the Portuguese beer (maybe Page 2 readers can come up with a better chant than our English counterparts. Add your verse in our comment).

• Brazil (Antarctica): We enjoy a cold one and Antarctica freezes out the competition.
---
Group H beer breakdown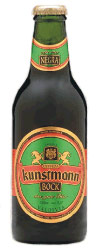 Cerveza
CHILE
Beer: Kunstmann
Established: 1997
Notes: There is a long-standing tradition of brewing a corn beer beverage called Chichca in Chile, but the arrival of German immigrants ushered in modern-day brewing practices in the 1880s. Austral, Cristal Black Lager and Polar Imperial are all popular brands.
Intangibles: After another local brewery was destroyed by the 1960 Valdiva earthquake (which at 9.5 was the strongest earthquake ever recorded), the Kunstmann family started to brew beer for its personal consumption and due to the beer's popularity the family recently started selling it publicly.
Who could use one: The Rangers. After Chile recently endured another powerful earthquake, a separate act sent shock waves through the country. A domestic team's protest regarding regular-season relegation threatened to shake Chile from the ranks of the World Cup. Thankfully the Rangers' protest rests and Chile gets the opportunity to shake things up in South Africa.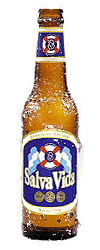 Cerveceria Hondurena, S.A.
HONDURAS
Beer: Salva Vida
Established: 1916
Notes: As evidenced by this Salva Vida commercial, Hondurans take their beer pretty seriously, as other popular brands include Port Royal and Imperial.
Intangibles: The founders of the Cerveceria Hondurena, S.A. brewery, also founded a football club in 1940. Over time Club Salvavida just became known as Vida and over the past 60 years it has been crowned champion twice and runner-up three times.
Who could use one: Carlos Pavon is the patron saint of the Honduran team. Pavon scored the game winner in World Cup qualifying but at 36, the two-time Honduran player of the year is getting up there in years. Is he aging like a fine maize beer or will Carlos taste bitter defeat?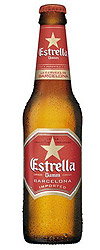 S.A. Damm
SPAIN
Beer: Estrella Damm
Established: 1876
Notes: Unlike other countries on the continent, Spain likes to serve its beer very cold. Popular brands include the Madrid-based Mahou Clasica, the Glacia-based Estrella Galicia, and the Catalonian, Barcelona-based Estrella Damm.
Intangibles: The S.A. Damm brewery sponsored a local baseball team, Picadero Damm, which won two European Cups and three Spanish League titles during baseball's heyday in Spain back in the 1950s and 1960s.
Who could use one: Spain. After winning Euro 2008, ending a title drought of more than 40 years, Spain finds itself the favorite for the 2010 World Cup. Will it live up to the hype and drink from the cup again in 2010 or start another drought?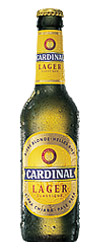 Carlsberg Group
SWITZERLAND
Beer: Cardinal
Established: 1788
Notes: The Swiss have a strong brewing tradition and Boxer, Falken and Egger are some leading breweries.
Intangibles: The centuries old Cardinal brewery was founded by François Piller in Fribourg in 1788. To celebrate the appointment of a Cardinal by the Pope, the brewery held a beer festival in 1890. Due to the popularity of the festival and the success of the special beer brewed, Paul Blancpain, the owner at the time, decided to use the name Cardinal from that point forward.
Who could use one: Alex Frei. The captain has joined the list of "the Swiss miss," as the team is missing numerous players due to injury. At this rate its red-and-white flag could double for that of the Red Cross and Frei could soon be waving a white flag by the end of the week should another key player go down.
Who advances out of Group H
• Chile (Kunstmann): Spain and Estrella Damm be damned, we are going to shake things up and go with Chile.

• Switzerland (Cardinal): Some might say it was due to a holy order, but Cardinal moves on due to its rich history and taste.
---
• Click here to see the Page 2 World Cup of Beer breakdown of Group A

• Click here to see the Page 2 World Cup of Beer breakdown of Groups B and C

• Click here to see the Page 2 World Cup of Beer breakdown of Groups D and E

• Click here to see the Page 2 World Cup of Beer breakdown of Group F

Shane Igoe is a sports and entertainment writer based in Los Angeles. He can be reached via his Twitter page.