Chronicling the pursuit of imperfection
While many fans follow the Patriots' "Pursuit of Perfection," a quest to become the first team to go undefeated in a 16-game NFL season, we at Page 2 were far more mesmerized by the Dolphins' "Pursuit of Imperfection."
Alas, nothing lasts forever, and the Dolphins' victory over the Ravens on Sunday means we won't witness the first team to go unvictorious in a 16-game season.
As we reflect on what could have been a historic season in Miami, let's celebrate the worst teams to "compete" since the NFL adopted the 16-game schedule in 1978.
None of these teams can match the futility of the expansion Buccaneers, who completed an imperfect 0-14 inaugural season in 1976 and went on to lose their first 12 games of 1977.
Just like the elusive undefeated season, the winless season has never been done over 16 games. But these 13 teams, ranked by how far into the season they remained winless, came the closest:
1. 1980 New Orleans Saints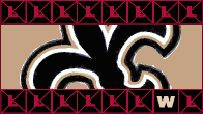 Record:
1-15 (started 0-14)
Synopsis: Although the Saints got decent seasons from Archie Manning and Wes Chandler, they opened with 14 consecutive losses -- the last NFL team to do so. The Saints' defense, meantime, ranked last in the league in points and yards allowed. Fans called the team "the 'Aints" and popularized the sports ritual of wearing paper bags over their heads to games.
The quest ends: On Dec. 14, Tony Galbreath rushed for two touchdowns, and the Saints beat the team with the second-worst record in the NFL, the Jets (3-12), before 38,077 on a blustery day at Shea Stadium. Jets running back Bruce Harper committed a crucial gaffe by running around in pursuit of extra yardage for 12 seconds late in the fourth quarter. He got as far as the Saints' 37-yard line with 11 seconds left but failed to get out of bounds. The Jets, out of timeouts, couldn't get another play off and lost 21-20. The next week, the Saints lost to New England to finish 1-15.
2. 1986 Indianapolis Colts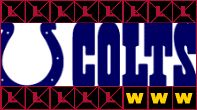 Record:
3-13 (started 0-13)
Synopsis:
This edition of the Colts is the last NFL team to open with 13 consecutive losses. It showed tremendous consistency, with 10 of those defeats coming by double-digit margins. Jack Trudeau, a rookie out of Illinois, took most of the snaps at quarterback, completing just 48.9 percent of his attempts for a 53.5 passer rating. Unbeknownst to the Colts, these numbers weren't the product of growing pains -- they were fairly close to his eventual career averages. The team's leading rusher was Randy McMillan, who racked up 609 yards despite a 3.2 yards-per-carry average in his last NFL season.
The quest ends: After a perfect 0-13 start, the Colts thumbed their nose at history by replacing coach Rod Dowhower with Ron Meyer. Sure enough, Eugene Daniel returned a blocked punt for a touchdown with 20 seconds left in the next game, as the Colts beat the Falcons 28-23 in Atlanta. Indy then beat the Bills at home and the Raiders in Los Angeles to finish 3-13.
3. 2001 Detroit Lions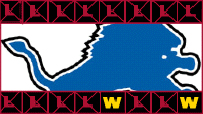 Record:
2-14 (started 0-12)
Synopsis: Somehow, we initially overlooked this team, which was difficult to do considering it marked the beginning of the Matt Millen era in Detroit. But thanks to a kind tap on the shoulder from a reader, we'll rightfully add them to the discussion. Of the Lions' opening 12 losses, only two were by more than 10 points. But with a coach, Marty Mornhinweg, who had never been a head coach or even a coordinator in the NFL, Detroit found ways to consistently lose the close ones.
The quest ends: A rookie quarterback, Mike McMahon, racked up 315 total yards, and James Stewart rushed for 91 yards as the host Lions edged the Vikings 27-24. Minnesota entered the game 5-7 and didn't win again that season. Vikings wideout Randy Moss stalked off the field and was in the locker room when the game ended, according to the Minneapolis Star Tribune. When reporters asked Moss for interviews afterward, he replied, "No, homeboy."
Quotable: "This is the biggest victory of my career," veteran Lions defensive lineman Luther Elliss told the Detroit Free Press. "You don't want to be 0-16."
Aftermath: Despite pleas from fans, Millen still has a job -- and that job apparently is making sure the Lions reach double digits in losses every season. The streak was in serious jeopardy after a 6-2 start this season, but the dream is still alive with two games remaining, thanks to six consecutive losses.
4. 2000 San Diego Chargers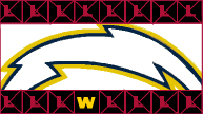 Record:
1-15 (started 0-11)
Synopsis: The master plan of general manager Bobby Beathard's drafts from 1994 to 2000 -- in which the Chargers made one first-round pick, Ryan Leaf -- finally came to fruition.
This scrappy bunch lost a number of close games, including two by a combined five points to the 12-4 Raiders, earning the nicknames "best 0-9 team ever," "best 0-10 team ever" and "best 0-11 team ever." Terrell Fletcher led the Chargers with 384 rushing yards, averaging 3.3 yards per carry. Leaf actually completed 50 percent of his passes
-- not bad for him -- for a cool 56.2 passer rating.
The quest ends: After San Diego's perfect
0-11 start, the 5-6 Chiefs threw a wrench at history by giving 44-year-old QB Warren Moon his first start in two years. Moon played terribly, completing just 12 of 31 passes. The Chargers turned the ball over five times, but still won 17-16 when John Carney booted a 52-yard field goal with 2:14 left.
5. 1984 Buffalo Bills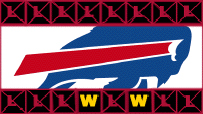 Record:
2-14 (started 0-11)
Synopsis: The Bills had gone 8-8 in 1983 under Kay Stephenson, but '84 got off to a bad start when Pro Bowl running back Joe Cribbs jumped to the USFL in a contract dispute. First-round pick Greg Bell actually did a decent job replacing Cribbs, but the passing game under veteran Joe Ferguson and backup Joe Dufek was a disaster. While Buffalo attempted the fifth-most passes in the NFL, the Bills were just 23rd in yards, last in yards per attempt and next to last with 30 interceptions. After some tough early losses (three of their first four defeats came by a total of 10 points), entering Week 12 the Bills were reeling, having lost three of their previous four by scores of 37-7, 38-7 and 38-10.
The quest ends: Although The New York Times reported the Bills' season-ticket base had dwindled from 54,000 in 1974 to 19,179 by 1984, 74,000 fans filled Rich Stadium in sleet, freezing rain and snow to see the 7-4 Dallas Cowboys. Bell ran 85 yards for a touchdown on the game's first play from scrimmage and ended up with 206 yards on 27 carries, the first to gain 200 rushing yards against Dallas since Jim Brown in 1963. The Cowboys gained 309 yards but committed three first-half turnovers. A Ferguson-to-Bell 3-yard TD pass in the fourth quarter sealed Buffalo's 14-3 victory.
Footnote to history: The Bills would beat Indianapolis 21-15 in Week 14, scoring 21 first-quarter points. The Cowboys would lose their final two games and finish 9-7, missing the playoffs for the first time since 1974. After starting 0-4 in 1985, Stephenson was fired, and the team suffered through another 2-14 campaign. But quarterback Jim Kelly, the team's first-round pick in 1983, joined the club in 1986 after playing in the USFL, and Marv Levy took over as coach when Hank Bullough was fired midway through that season. By 1988, the Bills were 12-4 and in the AFC Championship Game, and the season-ticket base had climbed back up,although the winter weather in Buffalo still called for sleet, freezing rain and snow.
6. 1983-84 Houston Oilers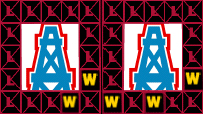 1983 Record:
2-14 (started 0-10)
1984 Record: 3-13 (started 0-10)
Synopsis: These Oilers squads were mirror images of each other -- with almost the same crappy record. The '83 Oilers had horrible quarterback play (Oliver Luck, Archie Manning and Gifford Nielsen combined for 15 TDs and 29 INTs) and a great running back (Pro Bowler Earl Campbell had 1,301 yards and a 4.0 avg. with 12 TDs). The '84 Oilers had a good QB (CFL import Warren Moon threw for 3,338 yards) and a hobbled running back (Campbell was limited to six games before being traded to the Saints). The defense didn't help much either, as both squads ranked second to last in the league. So much for the power of Texas football.
The quest ends: On Nov. 13, 1983, the Oilers managed to treat the hometown fans to a 27-17 win over the 5-5 Lions (who finished 9-7 and won the NFC Central) in Oliver Luck's first NFL start. The win ended a 17-game losing streak for the Oilers. The Lions had won four of their last five, but couldn't stop the temporary juggernaut that was the Oilers' offense. Almost one year later on Nov. 11, 1984, the 0-10 Oilers visited Arrowhead Stadium and walked away with a 17-16 win over the 5-5 Chiefs. This win ended the Oilers' streak of 23 consecutive road losses (an NFL record). It was also the first NFL win for Moon. Wide receiver Tim Smith kept the win in perspective telling the Houston Chronicle, "We're not to the point where we're cocky." Good call, Tim.
Notable: During the 1983 season, Campbell wanted out of Houston after being kept out of the second half of a 55-14 loss to the Bengals. Campbell accused the team of trying to keep his numbers down so he wouldn't hit certain performance bonuses. Campbell would be traded to the Saints during the next season.
7T. 1997 Indianapolis Colts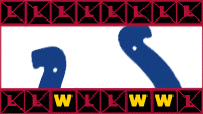 Record: 3-13 (started 0-10)
Synopsis: Quick, who was the Colts' QB before Peyton Manning? Actually, Jim Harbaugh, Paul Justin and Kelly Holcomb all threw at least 73 passes for the '97 Colts -- and weren't necessarily terrible, finishing 14th in yards and 13th in yards per attempt. In fact, this team wasn't nearly as bad at its 0-10 start indicated: The Colts actually finished the season outgaining their opponents and featured Marshall Faulk and Marvin Harrison on offense. But they kept losing the close ones, as five losses by four points or less contributed to the 0-10 start.
The quest ends: The Colts hosted the 8-2 Packers on Nov. 16 -- the same defending champion Packers who would be returning to the Super Bowl. The Packers entered as 12½-point favorites and jumped to a 14-3 lead, but it was 28-27 by halftime. With Justin throwing for 340 yards, the Colts gained 467 yards, but two defensive touchdowns kept the Colts in it. The game was tied 38-38 with two minutes left when a 28-yard pass to tight end Ken Dilger gave the Colts a first-and-goal at the 1. After three kneel-downs, Cary Blanchard kicked a 20-yard field goal as time expired.
Quotable: "No doubt the whole league is probably shocked," Packers linebacker Seth Joyner said. "I'm pretty sure everyone had this one marked off in the win column for us. Maybe we came here overlooking them as well."
Postscript: After winning two more games, the Colts dropped their season finale to Minnesota, earning the No. 1 pick in the '98 draft. They didn't screw it up.
7T. 1993 Cincinnati Bengals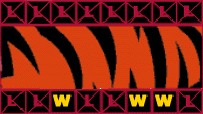 Record:
3-13 (started 0-10)
Synopsis: The things you learn researching the worst teams in history: David Shula, son of Mr. 14-0, lasted four-plus seasons as head coach of the Bengals. This was Year 2 of the Nepotism Experiment, and it didn't go well. David Klingler, the team's No. 1 pick in 1992, replaced Boomer Esiason at QB and discovered NFL defenses were tougher than Eastern Washington's. The Bengals finished last in points, second to last in yards and rushed for just three TDs all season (Eric Ball, Derrick Fenner and Ostell Miles tied for the team lead with one). Harold Green, who had actually been a Pro Bowler in '92, led the team in rushing …while averaging 2.7 yards per carry. The defense actually allowed the fewest pass completions in the league -- but that's only because it was so easy to run on.
The quest ends: The Los Angeles Raiders came to town in late November at 6-4, but they were coached by Art Shell, so you knew Cincy had a chance. Plus, it was snowing (it seems the best way to end a losing streak may be to schedule a snow game) and the wind was swirling. Raiders QB Jeff Hostetler completed just two first-half passes as the Bengals built a 10-0 lead. While Bengals kicker Doug Pelfrey hit field goals of 45, 34 and 44 yards, Raiders kicker Jeff Jaeger missed four attempts. After a last-gasp Raiders onside kick went out of bounds, Shula hugged his assistants and several Bengals players raised their arms as they ran off the field. A key play in the fourth quarter was Lee Johnson's 56-yard punt over the head of Tim Brown to the 1-yard line. "It was pure luck," Johnson explained.
On a positive note: The Bengals gave the game ball to the son of backup QB Jay Schroeder, who had brain surgery for a benign tumor two days before the game. "A couple of very happy endings today," Schroeder said. "It just reminds you, the game isn't life and death."
Notable: In USA Today, Tom Weir wrote, "These haven't been good times for the Bengals. To see how far they have fallen since their Super Bowl appearance of 1989, all you need to know is that Ickey Woods, creator of the Ickey Shuffle that defined Cincinnati's happier times, is now selling meat door-to-door in Indiana." Things wouldn't be getting any happier: While the Bengals managed to win twice more in '93, Shula would finish 19-52 as an NFL head coach, and the Bengals would have a 14-year streak of nonwinning seasons.
9. 1991 Indianapolis Colts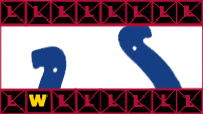 Record:
1-15 (started 0-9)
Synopsis: The 1991 Colts ranked last in points scored and yards gained. Not to be outdone, the defense was the third worst in the league. All this didn't help the career of coach Ron Meyer, who was let go after starting the season 0-5. Interim replacement Rick Venturi couldn't do much better, leading Indianapolis to a 1-10 record the rest of the way, and was replaced in the offseason by Ted Marchibroda. How bad were the Colts? In '91, Eric Dickerson was the leading offensive threat with 536 rushing yards and three (yes, three) TDs.
The 1991 Colts averaged 8.9 points per game.
The quest ends: On Nov. 10, the Jets (8-8) opened up a 14-0 lead on the Colts, only to allow four touchdowns on three TD passes from Jeff George and a kickoff return by Clarence Verdin. This 13-minute explosion by the Colts equaled their TD production from the previous nine games combined. The Jets were in it at the end, but a Donnell Thompson sack of Ken O'Brien kept New York out of field goal range and out of the game. Final score: Colts 28, Jets 27. Jets coach Bruce Coslet summed it up by saying in The New York Times, "I thought we were beyond performing like this in this type of game. Apparently, I was wrong."
Aftermath: It would be seven more seasons (and 54 losses) with George and Jim Harbaugh under center before the Colts would land Peyton Manning in the 1998 draft. Cheer up, Colts fans, you're still the defending champs.
10T. 1989 Dallas Cowboys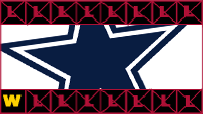 Record:
1-15 (started 0-8)
Synopsis: Jerry Jones bought the Cowboys in February 1989 on the heels of three consecutive losing seasons. He immediately fired coach Tom Landry, replacing him with college buddy Jimmy Johnson.
The Cowboys had tremendous young talent, but it would be a season of severe growing pains. Dallas lost its first eight games en route to a 1-15 season in which it ranked last in the NFL in points despite the presence of Troy Aikman, Michael Irvin and Herschel Walker, who was ultimately traded to the Vikings for cache of draft picks after five games.
The quest ends: Diminutive Paul Palmer rumbled for 110 yards and the game's only touchdown as the Cowboys unremarkably beat the Redskins 13-3 in Week 9. Fans at RFK Stadium booed the Redskins lustily for losing to the pitiful Cowboys, who were in the midst of a 2-26 skid -- with both wins coming against the Redskins at RFK.
Quotable:"They pay their money," Washington QB Doug Williams was quoted in The Washington Post. "It's not right for us to go into the stands and choke them if they boo."
Aftermath: Despite earning the first pick in the 1990 draft, Dallas had to surrender it because of the inexplicable selection of QB Steve Walsh in the previous supplemental draft -- just three months after picking Aikman No. 1 overall. Would the Cowboys have selected Penn State's Blair Thomas with that No. 1 pick? We'll never know, but Florida's Emmitt Smith fell to them at No. 17. Sometimes it's better to be lucky than good.
10T. 1996 New York Jets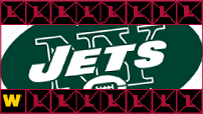 Record:
1-15 (started 0-8)
Synopsis: At first glance, it's easy to wonder how the '96 Jets were sooo bad. They had a 1,200-yard rusher, Adrian Murrell. They had an 80-catch receiver, Wayne Chrebet. They landed a Super Bowl quarterback, Neil O'Donnell, in free agency. They fielded the No. 1 pick in the draft, Keyshawn Johnson. … But, oh yeah … the head coach was Rich Kotite.
The Jets showed amazing consistency out of the box, losing each of their first six games by at least a touchdown -- four of them by two touchdowns or more. The first 0-16 season seemed like a real possibility. Then they lost their next two by just seven total points. Then they played the Cardinals.
The quest ends: A day after the Yankees won their first World Series in 18 years, the inspired Jets won their first game in 336 days on Oct. 27, 1996. The Jets stormed to a 17-0 halftime lead, but the Cards cut the deficit to three. Murrell's 199 rushing yards -- a franchise record at the time -- ultimately proved too much for Arizona, however, and the Jets won 31-21.
Quotable:"I said we weren't going to go 0-16," Johnson was quoted in the New York Daily News. "We finally won a game, and I'll put my foot in my mouth again, and say we're going to win some more."
12. 1990 New England Patriots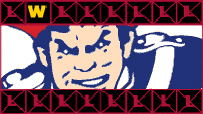 Record:
1-15 (won second game)
Synopsis: Now we begin discussing teams that truly had a great opportunity to achieve 0-16, but lost their focus early in the season. Under coach Rod Rust, the Pats lost 11 games by at least 13 points and six games by 20 or more points.
But they had to go and win in Week 2 … by a mere two points in Indianapolis over a Colts team coached by former Pats coach Ron Meyer.
The Pats were a well-balanced team, stinking equally on both sides of the ball. The defense ranked 27th in points and yards (out of 28 teams). The offense ranked 26th in yardage and 28th in points, scoring 47 fewer points than the next-to-worst scoring offense.
The quest ends: The quest was derailed in the second game, when the Pats' defense allowed just 207 yards and forced five takeaways -- including four picks by rookie Jeff George. Still, New England eked out only a 16-14 win behind veteran QB Steve Grogan.
Quotable: "It feels good," Rust told The Boston Globe. "But I don't look upon it as my first NFL [victory]. I see it as the first win of the season for the Patriots."
Unbeknownst to Rust, the Pats wouldn't win again that season, nor would he win another game as an NFL head coach.
13. 2001 Carolina Panthers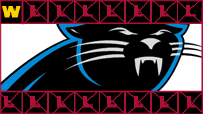 Record:
1-15 (won first game)
Synopsis: This team had sooo much potential to make history. It started a rookie quarterback drafted in the fourth round, Chris Weinke. It also relied heavily on fumble- and injury-prone Tim Biakabutuka -- until he suffered a broken foot. But it won its opener as a 10-point underdog … before impressively reeling off 15 consecutive losses.
The quest ends: This particular quest ended before it began, with a 24-13 victory at Minnesota. Rookie wideout Steve Smith returned the opening kickoff of the season for a 93-yard touchdown, and the Panthers' defense forced five turnovers. It was a homecoming for Weinke, a Twin Cities native, who at age 49 age 29 became the oldest rookie quarterback to start an NFL game in the modern era.
Quotable: "We have a long way to go, but this reminds me of '96 when we were the only ones who believed we were going to have a good year," Carolina tight end Wesley Walls was quoted by the Greensboro News & Record. "We're going to build on this."
Aftermath: This team crushed spirits and reputations so effectively that head coach George Seifert, who entered 2001 with a .706 career winning percentage and two Super Bowl rings, never coached again. Carolina didn't even get the first pick in the 2002 draft. Superstar-in-waiting David Carr instead went to the expansion Texans, and the Panthers "settled" for Julius Peppers.
Notable: Jim Harbaugh, who appeared on two other teams on this list -- the 1997 Colts and the 2000 Chargers -- suited up for six games with the '01 Panthers but didn't attempt a pass.
Sound off to Page 2 here.