Commentary
The Weekly Best for 12/16
Originally Published:
December 16, 2009
By
Cam Martin
| Special to Page 2
Welcome to the Weekly Best, a look at the best in sports, pop culture and Mardi Gras floats.
Best supermodel of the decade: Marisa Miller.
Best athlete of the decade: Albert Pujols.
Best team of the decade: The New England Patriots.
Best band of the decade: The White Stripes.
Best TV show of the decade: "The Office" (British version).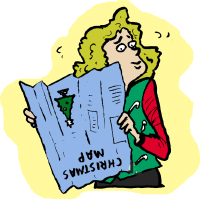 Best unintentionally hysterical Christmas lyric: "Where are you Christmas? Why can't I find you?" -- Faith Hill.
Best bets to lose their bowl games this week: Wyoming, Rutgers and Middle Tennessee State.
Best bring your A-game: Roy Halladay, who's responsible for replacing Cliff Lee.
Best bets to win bowl games this week: Fresno State, Central Florida and Southern Miss.
Best city for an openly gay candidate to run for mayor: Houston.
Best actor threatening to retire: Alec Baldwin.
Best de-cleating: Keith Thompson of Montana against Matt Cline of Appalachian State in the FCS playoffs.
Best upset of a crosstown rival: Temple over Villanova in men's hoops.
Best indication that you're way more into Christmas than most people: You drive around with antlers atop your car windows.
Best nickname on "Jersey Shore": "The Situation."
Best recent use of the DVR: To re-watch the ending of the "Dexter" season finale.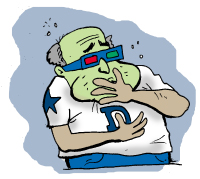 Best way to get nauseous: Watch the Dallas Cowboys in 3-D.
Best single-game reception total in NFL history: Brandon Marshall.
Best thing to toss on the 2009 Pittsburgh Steelers: Lime.
Best road team in the NBA: Boston Celtics.
Best road opponent in the NBA: New Jersey Nets.
Best college basketball conference: The Big East.
Best grade that President Obama felt comfortable giving himself for his first year on the job: B-plus.
Best starting rotation in baseball: The Boston Red Sox.
Best lineup in baseball: Not the Boston Red Sox.
Best dogsled race that will begin drug-testing in 2010: The Iditarod.
Best guess as to who'll be getting drug-tested: Not the dogs.
Best musher who uses marijuana as a performance-enhancer: Three-time winner Lance Mackey, who says pot helps him stay awake and focused during the 1,100-mile race.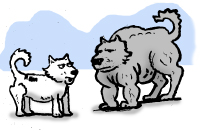 Best candidate to replace his on-course stimulant: Coffee?
Best player selected to ride on a 2010 Mardi Gras float: Drew Brees, who was chosen as King of Bacchus.
Best film still only playing at one theater in Fairfield County, Conn.: "The Road."
Best regular-season winning streak in NFL history: Indianapolis Colts, 22 games.
Best NFL win total in any decade: Indianapolis Colts, 114 and counting.
Best catch, drop and swat: Marian Hossa.
Best way to endanger your job as a mascot: Robert Sormanti, who plays the Patriots' mascot, was arrested in a prostitution sting in Rhode Island.
Best-looking anchor in the history of ABC's "World News Tonight": Diane Sawyer.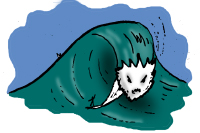 Best place for waves last week: Hawaii.
Best hitter allegedly blackballed by Major League Baseball: Barry Bonds.
Best life advice for Tiger Woods: "Listen, I hope he does get back. The first thing I would do if I get back on the golf course, I would go looking for Jesper Parnevik and I would beat his a-- … There is a line that you don't cross over." -- Lawrence Taylor.
Best former All-Star with no business in the 2010 NBA All-Star Game: Tracy McGrady.
Best burger chain leaving Japan after 29 years: Wendy's.
Best sneakers in the NBA: Tim Duncan's.
Best public high school in America: Thomas Jefferson High School for Science and Technology in Alexandria, Va., according to U.S. News and World Report.
Best book review section going out of business: Kirkus Reviews.
Best football player being sued for more money than you have: Terrell Suggs, who's being sued for $70 million by a woman who claims he fathered her children and assaulted her multiple times.
Best player who had no real shot of actually winning the Heisman: Ndamukong Suh.
Best start in 25 years: Harvard men's basketball (7-2).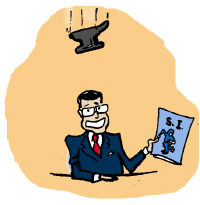 Best watch out for that Sports Illustrated cover curse: Stephen Colbert.
Best dispersal of injustice by the U.S. Department of Justice: It won't give a ceremonial pardon to boxer Jack Johnson, who died 63 years ago.
Best news for Washington Huskies football fans: Jake Locker is returning for his senior year.
Best college hoops game this week: No. 10 North Carolina versus No. 2 Texas on Saturday.
Best game on New Year's Day: The Winter Classic between the Flyers and Bruins at Fenway Park.
Best week to see a Jaguars game on television in Jacksonville: This week, when the team isn't blacked out at home for the first time all season.
Cam Martin is a contributor to Page 2. He previously worked for the Greenwich (Conn.) Time and The (Stamford, Conn.) Advocate, and has written online for CBS Sports and Comcast SportsNet New England. You can contact him at cdavidmartin@yahoo.com.