Commentary
The Weekly Best for Jan. 26
Originally Published:
January 26, 2010
By
Cam Martin
| Special to Page 2
Welcome to the Weekly Best, a look at the best in sports, pop culture and Burger King beer.
Best German rock band calling it a day: The Scorpions.
Best song by The Scorpions: "The Zoo."
Best leave of absence: Urban Meyer, who has completely disappeared.
Best Jets team in years: And they did it with a rookie quarterback.
Best burger joint planning to sell beers at its South Beach branch: Burger King.
Best alternative to Kobe and LeBron in the slam dunk contest: Shaq and Rajon Rondo in a free-throw-shooting contest.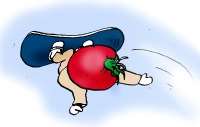 Best new snowboarding trick from Shaun White: The Double McTwist 1260.
Best film I've seen this year: "The Hurt Locker."
Best way to get tennis fans buzzing about your rear end: Wear flesh-colored underwear.
Best band auditioning new lead singers: Aerosmith.
Best current Aerosmith singer performing at Home Depot: Apparently Steven Tyler.
Best candidate to replace Steven Tyler: Sammy Hagar.
Best Johnny Damon can reportedly get from the Yankees: $2 million.
Best thing he can do: Take the money, play for a contender, be happy.
Best gift to Brett Favre haters: The end of the NFC Championship Game.
Best Super Bowl matchup: The one we got.
Best outcome we can hope for: The Saints will win in overtime.
Best guess as to what will happen if that occurs: People who hate the current overtime system will spontaneously combust.
Best long-range soccer goal: Jamie Milligan of Fleetwood Town.
Best news for Jaguars' quarterback David Garrard: Thanks to injuries and player disinterest, you're a Pro Bowl quarterback.
Best fighter returning to the Octagon: Brock Lesnar.
Best way to spoil your son: Give him a $360,000 Maybach for his 16th birthday, just like Diddy.
Best-looking model just dumped by Victoria's Secret: Marisa Miller.
Best bargain on a top-flight closer: The Red Sox signed Jonathan Papelbon to a one-year deal for $9.35 million.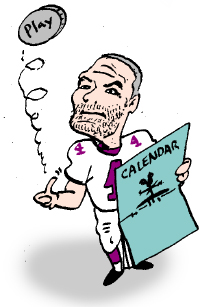 Best advice for Brett Favre: Take your time with this decision; keep us guessing. We love that.
Best medal count in the Vancouver Olympics: Canada, according to the predictions of a Colorado College economics professor who's been 94 percent accurate over the last five Olympics.
Best rivalry in Big East basketball: Georgetown and Syracuse.
Best place for a Jets fan to spend the AFC Championship Game: In jail, after being Tasered by police outside Lucas Oil Stadium.
Best art patron: The woman at the Metropolitan Museum of Art who lost her balance and fell into a painting by Pablo Picasso, tearing a six-inch hole in the canvas.
Best blessing for Internet-savvy priests: The pope wants you to spread the faith and blog away.
Best side with your family: Archie Manning, a former Saints quarterback, acknowledges he's rooting for the Colts and his son Peyton in the Super Bowl.
Best place to look for the UNC men's basketball team: Outside the Top 25.
Best view for a hockey game: From the rafters over the ice, where three fans watched the Kings-Red Wings game until they were arrested for trespassing.
Best football game this Sunday: The Pro Bowl, I guess.
Best value in a public college: The University of North Carolina, according to Yahoo! Finance.
Best NFC team never to make a Super Bowl: The Lions (the only NFC team never to make a Super Bowl).
Best sport that's new to the Winter X Games: Snowmobile Knock Out, in which sledders jump their 450-pound machines off 40-foot ramps (often more than 200 feet), with the shortest jumper knocked out in each round.
Best phrase to describe that sport: Freaking insane.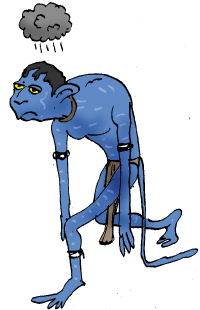 Best movie allegedly making some people depressed: "Avatar."
Best news for Tom Brady's body: It doesn't require offseason surgery.
Best enticement for LeBron James: Join a Knicks team that can lose by 50 at home.
Best collection of old, injury-prone All-Stars: The Celtics.
Best move the NFL has made in a while: They scrapped that second regular-season game planned for the United Kingdom next year.
Best player for buzzer-beaters in college basketball: Chandler Parsons of Florida.
Best appetizer for March Madness: Watching No. 21 UConn blow out No. 1 Texas.
Best werewolf flick coming out next month: "The Wolfman" starring Benicio Del Toro.
Best film genre: Ya mean other than werewolf flicks?
Best upcoming date on the baseball schedule: Feb. 17, when pitchers and catchers first report to spring training.
Cam Martin is a contributor to Page 2. He previously worked for the Greenwich (Conn.) Time and The (Stamford, Conn.) Advocate, and has written online for CBS Sports and Comcast SportsNet New England. You can contact him at cdavidmartin@yahoo.com.