Commentary
The Weekly Best for March 23
Originally Published:
March 23, 2010
By
Cam Martin
| Special to Page 2
Welcome to the Weekly Best, a look at the best in sports, pop culture and invisibility cloaks.
Best thinking: Is done in solitude.
Best way to keep one's word: Not to give it.
Best invention ever: This cloak of invisibility.
Best NCAA tournament in years: Is all for naught if Duke or Kentucky wins.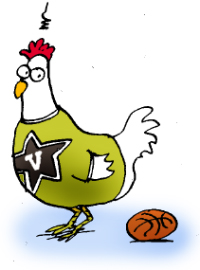 Best attribute that last statement: To a bitter Vanderbilt graduate whose team laid an egg.
Best news for North American soccer fans: An MLS strike was averted.
Best development in an actress' career: Win the Academy Award.
Best development in an actress' personal life: Don't win the Academy Award.
Best time for the 49ers to fire their general manager: Right before the NFL draft.
Best way to start an argument in mixed company: Tell people you support the new health care bill.
Best way after that: Tell people you don't support the new health care bill.
Best keep your mouth shut on the subject entirely: Or just shift the conversation to something we can all agree on, like the need for a salary cap in baseball.
Best 47-year-old pitcher: Jamie Moyer.
Best news out of spring training: It's almost over.
Best team still playing in the NCAA tournament: Probably Kentucky.
Best move by me: I picked them to lose to Texas in the second round.
Best Texas could do: Lose to Wake Forest in the first round.
Best college basketball conference: Maybe not the Big East.
Best-grossing movie in America: Still "Alice in Wonderland."
Best candidate to replace Joe Nathan as the Twins' closer: Francisco Liriano.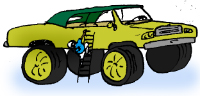 Best wear sunglasses: When looking at Chris Johnson's tricked-out Impala.
Best attempt to backtrack: Dolphins quarterback Chad Henne now says Tim Tebow can play in the NFL.
Best book to buy that special Yankees fan in your life: "Red Sox Fans Are from Mars, Yankees Fans Are from Uranus: Why Red Sox Fans Are Smarter, Funnier, and Better Looking (In Language Even Yankees Fans Can Understand)" by Andy Wasif.
Best rising star in mixed martial arts: Jon Jones.
Best time for Maryland to break out its McDonald's-inspired uniforms: Against Michigan State.
Best pay up: President Obama had a case of Molson delivered to the Canadian prime minister to settle a bet over the Olympic gold medal hockey game.
Best new show from the creator of "The Wire": "Treme."
Best basketball card ever: Michael Doleac of the Knicks.
Best timeout not taken: By Michigan State right before Korie Lucious hit the game-winner against Maryland.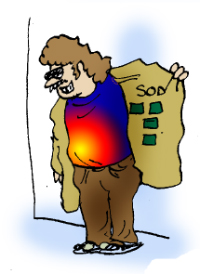 Best-priced grass in Philly: Probably not the sod from Citizens Bank Field, which can be yours for $79.99 per piece.
Best mouth guard in the NCAA tournament: St. Mary's guard Matthew Dellavedova.
Best plan to save school budgets: Run advertisements on the side of school buses.
Best opponent for Michigan to play in its first night game at Michigan Stadium: Notre Dame.
Best team to be managing if you fail a drug test for cocaine at the age of 57: The Texas Rangers.
Best reason they didn't fire Ron Washington: He told them it was a one-time slip-up.
Best place to sell the Brooklyn Bridge: Arlington, Texas.
Best sign him quick: Elijah Dukes is a free agent.
Best board now: The Cornell bandwagon is getting crowded.
Best actor for the role of Captain America: Apparently the same actor who played the Human Torch in the "Fantastic Four."
Best lip tattoo: St. Mary's center Omar Samhan -- who scored 32 points as the Gaels upset second-seeded Villanova -- has "beast" tattooed on the inside of his lip.
Best redirect the millions you were going to throw at Joe Mauer: Yankees, Red Sox, Marlins, etc.
Best seven-win NBA team: Still the Nets.
Best at laying low throughout the whole Tiger Woods debacle: Phil Mickelson.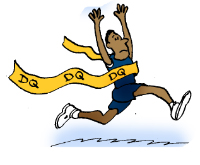 Best reason Murray State didn't beat Butler with a last-second shot: They neglected to shoot the ball.
Best reward for on-court stupidity: Northern Iowa's Ali Farokhmanesh finished off Kansas by shooting a 3-pointer his team didn't need.
Best cut back on your texting, kid: A girl in Illinois developed carpal tunnel syndrome from over-texting.
Best finishing time won't guarantee you victory: A runner finished five minutes ahead of everyone else in Sunday's Georgia Marathon, but was disqualified because he followed the lead motorcycle and temporarily left the course.
Cam Martin is a contributor to Page 2. He previously worked for the Greenwich (Conn.) Time and The (Stamford, Conn.) Advocate, and has written online for CBS Sports and Comcast SportsNet New England. You can contact him at cdavidmartin@yahoo.com.