Commentary
The Weekly Best for April 6
Originally Published:
April 6, 2010
By
Cam Martin
| Special to Page 2
Welcome to the Weekly Best, a look at the best in sports, pop culture and Kumar news.
Best season on the horizon: The NHL postseason.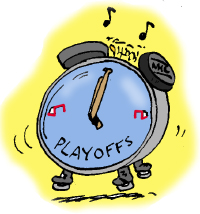 Best possible storyline: Chicago wins its first Stanley Cup since 1961.
Best place to spend Opening Day: At the ballpark.
Best after that: On the sofa.
Best rivalry in baseball: Still the Red Sox-Yankees.
Best opportunity to unseat them: The Cardinals and Cubs (if the Cubs could ever win anything).
Best shot came up a little short: For the Butler Bulldogs.
Best hitting prospect in baseball: Jason Heyward of the Braves.
Best players he's been compared to: Ken Griffey Jr. and Alex Rodriguez.
Best way to address those expectations: Heyward hit a home run in his first major league at-bat Monday.
Best coach UTEP could find: Tim Floyd.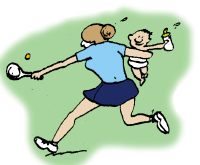 Best mother playing tennis: Kim Clijsters.
Best of luck: Heckling Tiger Woods at Augusta.
Best dust off your Longfellow: April is National Poetry Month.
Best job isn't necessarily working at the White House: Not when you can play Kumar again like actor Kal Penn.
Best team to trade with: Your bitter divisional rival.
Best quarterback in Eagles history: Now plays for the Redskins.
Best-grossing movie at the box office: "Clash of the Titans."
Best sports video game franchise now rejuvenated: "NBA Jam."
Best collegiate players aren't always the best pros: Especially if they went to Duke.
Best keep your eyes on: The Orioles this season.
Best news for some fortunate orphan: Jessica Alba has plans to adopt.
Best time to hop on the Padres' bandwagon: Right now, plenty of seats.
Best 10 works of journalism in the past decade: Are these, according to the NYU Journalism Institute.
Best place to find my work: Not on that list.
Best reason to move to California: The weather.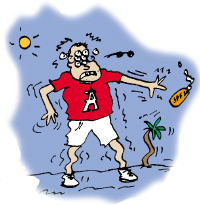 Best reason to leave California: The earthquakes.
Best player on the Pirates: Will probably be traded to another team before long.
Best reality show on television: Just got a bit less interesting with Boston Rob's eviction from "Survivor."
Best reason to believe in Kevin Kolb: Aaron Rodgers.
Best reason not to believe in Kevin Kolb: The Eagles' track record of winning Super Bowls.
Best man for the job at DePaul: Oliver Purnell?
Best rehab your image before the NFL draft: Jimmy Clausen.
Best night's sleep you'll ever get: After running around outside all day.
Best news out of China: More than 100 trapped miners were rescued after eight days.
Best evidence that LeBron James might be interested in joining the Celtics as a free agent this summer: This photo.
Best rapper to take batting practice with the Red Sox on Sunday: Dr. Dre.
Best new book for Biff and Muffy: The sequel to "The Official Preppy Handbook."
Best-paid defensive player in NFL history: Albert Haynesworth, who signed a seven-year, $100 million contract with the Redskins before last season.
Best case of buyer's remorse: The Redskins reportedly offered Haynesworth to the Eagles in the Donovan McNabb trade talks.
Best way to make money on pale people: The new 10 percent tax on tanning salons.
Best strike while the iron is hot: They're casting a "Jersey Shore" featuring Asian-Americans.
Best player Larry Bird ever played with: New Hall of Famer Dennis Johnson.
Best player still not in the Hall of Fame: Artis Gilmore.
Best way to spend Easter: Complaining about your new iPad.
Best look away: Unless you enjoy seeing a pitcher have his kneecap shattered by a line drive.
Best job Pedro Martinez can get these days: Throwing out the first pitch at a Red Sox-Yankees game.
Best keep your lips to yourself in Dubai: Where a British couple will serve one month in jail for kissing in public.
Best record in the National League: Pirates, 1-0.
Best go back to politics: Former Illinois Gov. Rod Blagojevich was fired on "Celebrity Apprentice."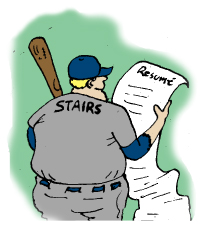 Best collection of jerseys: Matt Stairs just became the first position player in history to play for 12 teams.
Best four teams in college hockey: Wisconsin, Boston College, Miami (Ohio) and Rochester Institute of Technology.
Best alternative to watching games at Fenway Park: A $500 season pass to watch Sox games at Jerry Remy's restaurant.
Best to get the news from the media and not your team: A Washington Examiner reporter informed Redskins quarterback Jason Campbell that the team had traded for McNabb.
Best way to keep things in perspective: Imagine what George Karl has been going through with his chemotherapy.
Cam Martin is a contributor to Page 2. He previously worked for the Greenwich (Conn.) Time and The (Stamford, Conn.) Advocate, and has written online for CBS Sports and Comcast SportsNet New England. You can contact him at cdavidmartin@yahoo.com.