Commentary
The Weekly Best for June 1
Originally Published:
June 1, 2010
By
Cam Martin
| Special to Page 2
Welcome to the Weekly Best, a tour of the sublime in sports, pop culture and barbecue sauce.
Best Dennis Hopper movie: "Easy Rider."
Best Dennis Hopper movie scene: With Christopher Walken in "True Romance."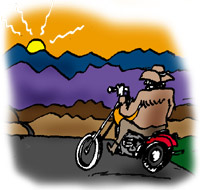 Best beer, according to Frank Booth, Hopper's character in "Blue Velvet": Pabst Blue Ribbon!
Best national team to never win the World Cup: Netherlands.
Best mixed martial arts video game: Might be UFC Undisputed 2010.
Best barbecue sauce: Sweet Baby Ray's, according to Epicurious.com.
Best believe it's legitimate: To compare Kobe Bryant to Michael Jordan.
Best novel sequel coming out this summer: "Imperials Bedrooms," Bret Easton Ellis' follow-up to "Less Than Zero."
Best-growing youth sport in America: Lacrosse.
Best men's lacrosse team at Duke: The 2010 national champions.
Best men's lacrosse team at Notre Dame: The 2010 national runners-up.
Best women's lacrosse team this year: Maryland.
Best women's lacrosse team the five previous years: Northwestern, winner of five straight titles.
Best women's lacrosse program in history: Maryland, a 10-time champion and five-time runner-up.
Best-sized crowd to ever watch a women's lacrosse game in the United States: The 9,782 at the NCAA final between Maryland and Northwestern at Towson University.
Best 1-6 pitcher in baseball: Zack Greinke.
Best mullet in football: Belonged to Jared Allen before he chopped it off.
Best clean things up before you get the death penalty: Oklahoma Sooners basketball.
Best bet to blow a five-run lead: The Yankees, who've done it three times in the past two weeks.
Best hint that Stephen Strasburg might be fallible: He allowed his first professional home run on Saturday.
Best source of whine about the New York/New Jersey Super Bowl: Sportswriters from other parts of the country.
Best number of appearances in the NBA Finals: Lakers, 31.
Best after that: Celtics, 21.
Best win Game 1, Boston: Phil Jackson is 47-0 in playoff series when his team wins the opener.
Best-ranked American men's tennis player: Andy Roddick, No. 8.
Best after that: John Isner (No. 19), Sam Querrey (No. 22) and Tommy Haas (No. 23).
Best look way down the list: To find 10-time singles winner James Blake, who's No. 83.
Best power-hitting team in baseball: The Blue Jays, 89 home runs.
Best team on-base percentage: Not the Blue Jays.
Best look way down the list: Because Toronto's OBP (.311) is 28th out of 30.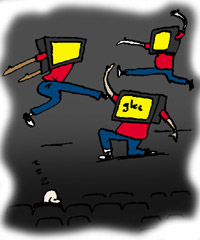 Best-buzzed show I can't bring myself to watch: "Glee."
Best prepare for a dearth of good television: Now that most seasons have ended.
Best way to fill the void: Get Netflix and rent unseen seasons of "Mad Men," "Always Sunny in Philadelphia" and "Northern Exposure."
Best year for perfect games since 1880: 2010.
Best time to chug milk: After winning the Indianapolis 500.
Best new show about dwarfs: "Half Pint Brawlers" on Spike.
Best trade me out of Toronto: Says Raptors forward Hedo Turkoglu.
Best television theme song: "True Blood."
Best-selling vampire novel: "Dead in the Family" by Charlaine Harris.
Best-known to television viewers as: The author of the books in the "True Blood" series.
Best NHL tradition: Will double its fun when the league plays two NHL Winter Classics next season.
Best soccer players in the world: Need to adapt quickly to the new adidas ball introduced for the World Cup.
Best news for one-eyed monsters: The London Organising Committee of the Olympics Games picked two of you to be the official mascots.
Best sign for Albert Pujols' so-called slump: His three-homer game against the Cubs.
Best letter to the editor: A reader of "Field & Stream" suggests Bigfoot be placed on the endangered species list.
Best collect your pool winnings: If you had "The NCAA will be investigating Kentucky basketball by the end of May."
Best time to start smoking: At the age of 2?
Best check yourself, LenDale White: Your own college coach doesn't even want you.
Best turn in your passports by Tuesday: If you're one of the 3,200 English soccer hooligans forbidden from traveling to the World Cup in South Africa.
Best of luck next time: Some of the worst English soccer hooligans were caught trying to reach South Africa via Dubai.
Best Matt Dillon movie role: Bob in "Drugstore Cowboy," based on the novel by James Fogle.
Best place to find Fogle these days: Back in jail.
Best reason for that: At 73 years old, he's allegedly still robbing drugstores.
Best-looking comedy this summer: "Get Him to the Greek."
Best Memorial Day television marathon: "Band of Brothers" on Spike.
Best seed in the NCAA baseball tournament: Belongs to Arizona State.
Best candidates to replace Kendry Morales at first base in Anaheim: Mike Lowell, Paul Konerko and Lance Berkman?
Best way to assure the return of library books: Fingerprint students?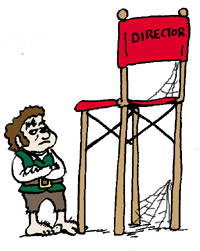 Best woman coming to DVD: "The Bionic Woman" starring Lindsay Wagner.
Best D-I hitting streak since Robin Ventura's 58 games in 1987: Garrett Wittels of Florida International, 54 and counting.
Best chance for him to extend it: Against Texas A&M in the first round of the NCAA baseball tournament.
Best holster if you want to shoot yourself in the testicles: Your waistband.
Best time to clean your house: Before you're nominated to be on "Hoarders."
Best reopen the vault: If you're going to sign Bryce Harper, ye Washington Nationals.
Best find a new director for "The Hobbit": As Guillermo del Toro has quit the two-part prequel to "Lord of the Rings."
Best outing a pitcher can have: A perfect game.
Best estimates say: About 25,000 fans saw Roy Halladay's gem against the Marlins in Miami.
Best way to claim you attended the game even when you didn't: Buy an unused game ticket at face value from the Marlins.
Best word for that: Lame.
Cam Martin is a contributor to Page 2. He previously worked for the Greenwich (Conn.) Time and The (Stamford, Conn.) Advocate, and has written online for CBS Sports and Comcast SportsNet New England. You can contact him at cdavidmartin@yahoo.com.