Commentary
The Weekly Best for Sept. 21
Originally Published:
September 21, 2010
By
Cameron Martin
| Page 2
Welcome to the Weekly Best, our look at the sublime in sports, pop culture and German beer festivals.
Note: The Weekly Best is open to reader riffs. So reflect on the events of the coming week and send me your best takes -- using the "Best" intro, of course -- at cdavidmartin@yahoo.com by Monday night. We'll print the most sublime.
Best update your résumé: Wade Phillips.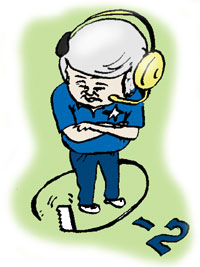 Best hope for Big East football: Adding Villanova, a noted football factory.
Best reason the Vikings are 0-2: Has to be the absence of Jared Allen's mullet.
Best thing about the Cowboys' loss to the Bears: 20 percent of my survivor pool got knocked out.
Best reminder that you're lazy by comparison: A man with no arms or legs swam across the English Channel.
Best consolation for returning your Heisman Trophy: Owning a Super Bowl ring. -- Matthew Mosser, a Weekly Best reader
Best party in the world right now: Oktoberfest in Germany.
Best you can say for Tim Tebow: He's not being overworked.
Best team in the SEC East during Urban Meyer's tenure: And Florida has 30 arrests during that time, as well.
Best time for Michigan State to hike the ball on its winning touchdown versus Notre Dame: After the clock has reached 0:00.
Best step aside, Ken Jennings: Roger Craig, a University of Delaware graduate student (and not the former 49ers running back) beat Jennings' one-day "Jeopardy!" record ($75K) and won $77,000.
Best helmet toss: Brandon Jacobs.
Best sports team in Seattle: The Storm.
Best quarterback for the Eagles: Kevin Kolb, says Andy Reid.
Best story in baseball: Was the Padres for a good part of the season.
Best is not enough for the Lions: Jahvid's three touchdowns couldn't carry them past the Eagles.
Best one-handed catch over a cornerback who called you a slouch: Randy Moss on Darrelle Revis.
Best last chance to keep No. 3 Boise State out of the national title game: Is probably Saturday's game versus No. 24 Oregon State.
Best question about Lane Kiffin: "How does a guy like this end up with two jobs with historic football teams like Tennessee and USC?" -- former UT coach Phillip Fulmer.
Best way to drain all hope of 49ers fans everywhere: Get beaten again by the Seahawks with Pete Carroll gallivanting on the sidelines and Jerry Rice giving motivational speeches to Seattle before the game. -- Sean Irish, a Weekly Best reader.
Best regular-season ranking in 12 years: For No. 14 Arizona.
Best name among rookie punters: Zoltan Mesko of the Patriots.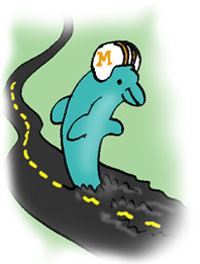 Best road team in the NFL: Apparently it's the 2-0 Miami Dolphins.
Best college football game this week: No. 10 Arkansas hosts No. 1 Alabama.
Best place for Joe Torre to go when he retires from the Dodgers: Cooperstown.
Best-rated passer this season between Peyton Manning and Jay Cutler: Cutler, 121.2 to 121.0.
Best excuse to study up on Prohibition: Martin Scorsese's new HBO series, "Boardwalk Empire."
Best game of Jake Locker's collegiate passing career: Was not his 4-for-20 day versus Nebraska.
Best age-old rivalry in the NFL: And the Packers and Bears are both undefeated as they meet this week on "Monday Night Football."
Best time for DeAngelo Hall to talk big and say he wants to cover the other team's best receiver: With the Redskins set to face St. Louis and *checks the Rams' depth chart* No. 1 wideout Mark Clayton.
Best athlete in the world: Is now Rafael Nadal, says Mark Whicker of the Orange County Register.
Best-ever arguments: Are tedious and pointless, says Tim Joyce of Real Clear Sports.
Best way to describe many aspects of professional sports: Tedious and pointless.
Best to give some examples of the tedious and pointless: The NBA regular season; September for 90 percent of baseball teams; Davis Cup tennis; Vanderbilt football; the Pittsburgh Pirates.
Best not disappoint me: I expect at least person to e-mail me and say, "You're tedious and pointless."
Best song in rock 'n' roll history: I'd go with "Voodoo Child" by Jimi Hendrix.
Best playoff race in baseball: Is not taking place in the American League West.
Best brand in the world for the 11th year in a row: Coca-Cola, according to Interbrand consultancy.
Best after that: IBM, Microsoft and Google.
Best guess says: The Google ranking doesn't reflect its annoying new suggested-search type-ahead.
Best raise that percentage a few ticks: Joe Flacco's completion percentage (48.1) is JaMarcus-esque.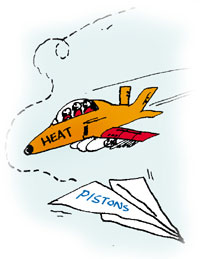 Best quarterback in defeat: Donovan McNabb had 426 yards passing, one touchdown and no turnovers in the Redskins' loss to the Texans.
Best comedy on television: And the airing schedule of "The Big Bang Theory" will not be affected by the injury to Kaley Cuoco, who fractured her leg in a horseback-riding accident this past weekend.
Best new weapon in the Patriots' arsenal: Could be rookie tight end Aaron Hernandez.
Best team on paper in the NBA: Rodney Stuckey says it's his own team, the Pistons.
Best to remember: LeBron James did not take his skills to the Motor City this offseason.
Cam Martin is a contributor to Page 2. He previously worked for the Greenwich (Conn.) Time and The (Stamford, Conn.) Advocate, and has written online for CBS Sports and Comcast SportsNet New England. You can contact him at cdavidmartin@yahoo.com.