Commentary
Live! From new Meadowlands stadium
PART 1 | PART 2 | PART 3 | PART 4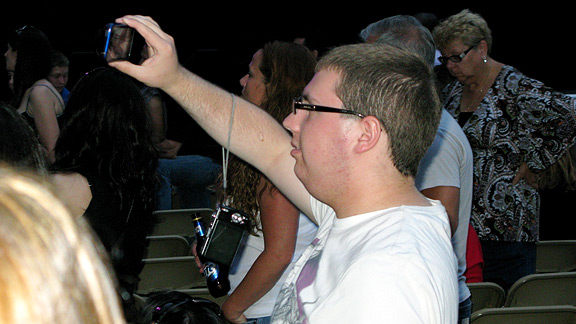 Look, it's the only person in human history to bother recording a bootleg video of opening act OneRepublic singing "Apologize." It has nothing to do with the new venue, but no one would believe this actually happened without photographic proof.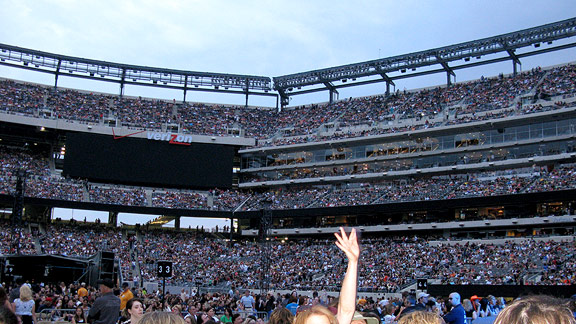 There's a giant scoreboard sponsored by Verizon (but not obnoxiously oversized, a la Jerry Jones), a digital display that wraps around the entire lower bowl and tons of luxury suites. But it's not audacious. Quick note: The wraparound display was used to play hundreds of YouTube clips of people all over the world lip-syncing "Livin' On A Prayer" while Jon and the boys played the song for real. Entertaining and haunting at the same time.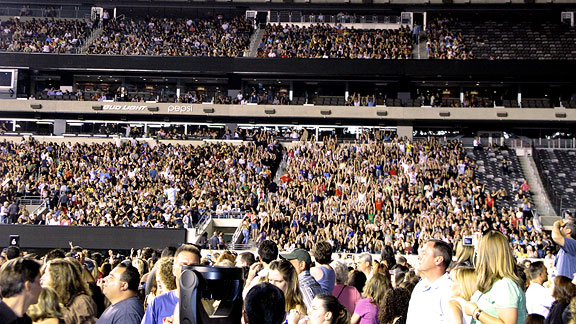 Ah, the first wave of the evening ... Hey New Jersey, it's 2010 -- time to let that trend go. It's not the first impression you want to make. Oh, and if you decide to replace the wave with ThunderStix, we're tearing the new place down.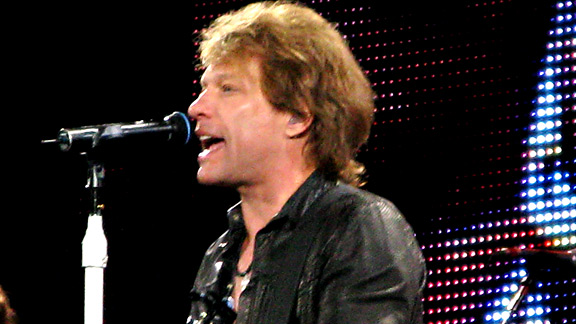 Jon Bon Jovi thanked everyone for welcoming him and the band "back home" and professed his "love of the New York football Giants." But most of all, he showed his appreciation for all in attendance by keeping his notorious sequined Giants jersey at home. (I dare you to find a picture of it.) You should have thrown that in the garbage along with your Aqua Net, Jon.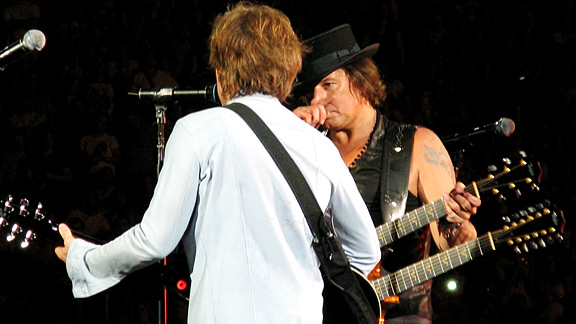 "Hey, Jon, this is kind of difficult to ask ... I know we've sold over 100 million records and made millions and all that, but have you seen the price of these PSLs? Think we could go halfsies?"
• CLICK HERE TO RETURN TO PART 1 OF THE GALLERY