Commentary
You won't believe what Simmons saw
Updated:
August 5, 2009, 6:03 PM ET
By
Bill Simmons
| Page 2
PART 1 | PART 2 | PART 3 | PART 4 | PART 5 | PART 6 | PART 7 | PART 8 | PART 9 | PART 10 | PART 11 | PART 12 | PART 13 | PART 14 | PART 15 | PART 16 | PART 17 | PART 18 | PART 19 | PART 20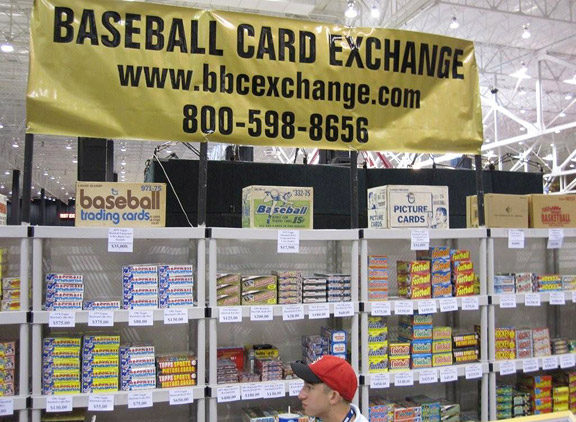 My favorite booth of the show. These guys had an insane number of sealed boxes and packs from the past 60 years. Repeat: insane. I spent an hour here. Not kidding.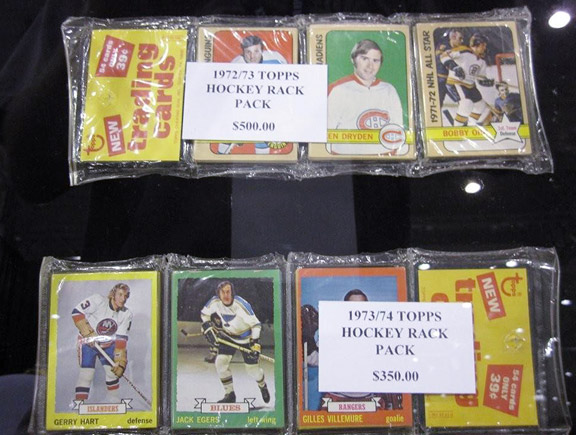 An example of the stuff they had: Unopened hockey three-packs from the mid-70s. I used to love these. Spent many a day in the Chestnut Hill Mall's Toy & Hobby store rifling through three-packs looking for Bruins on the front or back.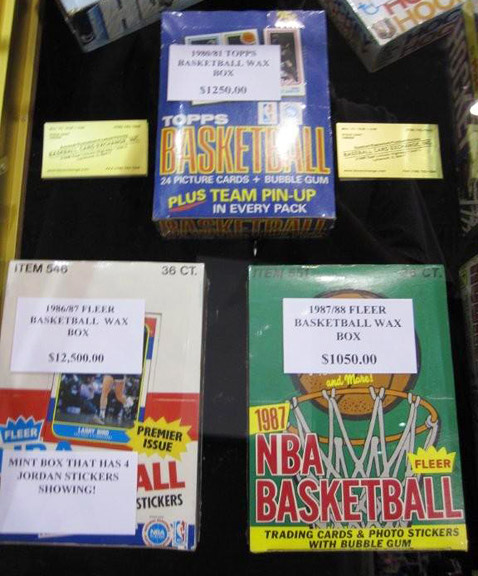 Two items you don't see every day: sealed boxes of the most memorable basketball sets from the past 35 years ('80 Topps, '86 Fleer). Can you pull out two Bird/Magic cards from the '80 set? Can you get four or five MJs from the '86 set? Like gambling in Vegas, right?



(Important note: The sealed box of cards is like the ultimate test for a sports fan. Can you keep it sealed? Will you cave? Will you get drunk one night and open it? The same principle is in place for a woman keeping her virginity. You try to keep that box sealed as long as you possibly can even if you're fighting peer pressure, your own desires to see the goods and everything else. Yes, I'm talking about the cards.)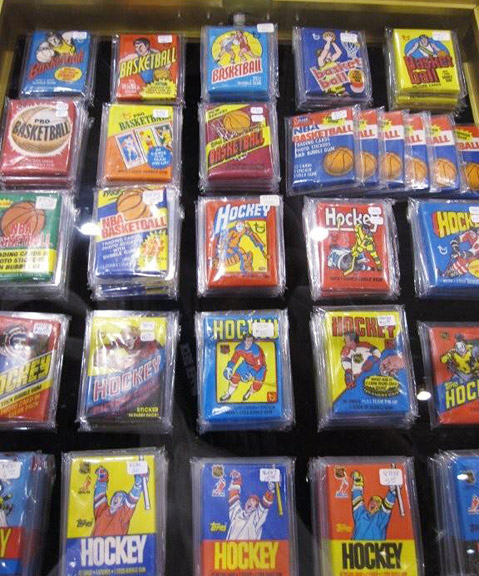 One of the most underrated collectible strategies: just getting unopened packs. They look surprisingly cool, and each year is distinctly different in a neat way. They will never decrease in value because, again, you don't know what might be in there. And you don't see them too often. In fact …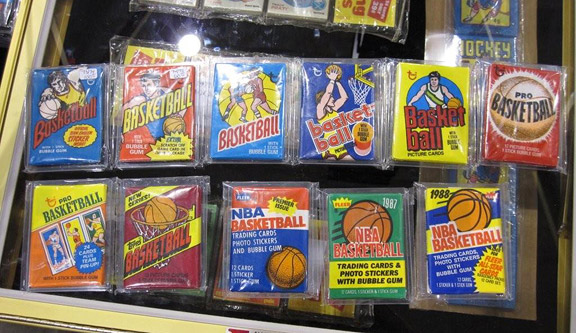 Here are individual packs of every Topps NBA set from 1973 through 1982 ('76 excepted), as well as the Fleers from 1986, 1987 and 1988. You could take these home for less than $600 and … well, I'm not sure what would happen then. I guess you'd just stare at them. I don't know. But still.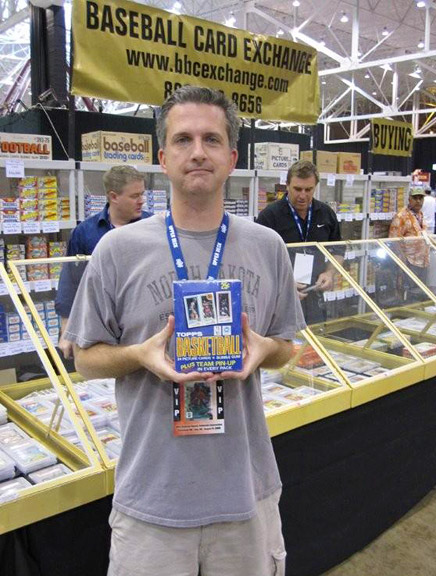 Me holding the 1980 Topps box (and possibly two Bird/Magic rookies). A box that I didn't buy. As far as you know.



By the way, here's a great idea for a bachelor party, a guys' weekend or whatever. Let's say you have 12 guys in all and chip in $100 each to purchase this 1980 Topps box. You go out to a big dinner and get drunk. Instead of getting dessert, you open the box, pull out all the packs and mix them up in a pile. Everyone gets three. You open them up one at a time, going in a circle, three packs per person, three turns around the circle in all. First of all, would this be the most exciting 20 minutes of your year? I say yes. Second of all, if this was a televised show, would you watch it? Actually, yes. I think I would.
CLICK HERE FOR NEXT GALLERY
The Sports Guy
Bill Simmons (
@BillSimmons
) is the editor-in-chief of Grantland and the author of the
New York Times
no. 1 best-seller
The Book of Basketball
. For every Simmons column and podcast,
log on to Grantland
. To send him an e-mail, click
here
.