Commentary
You won't believe what Simmons saw
Updated:
August 5, 2009, 5:58 PM ET
By
Bill Simmons
| Page 2
PART 1 | PART 2 | PART 3 | PART 4 | PART 5 | PART 6 | PART 7 | PART 8 | PART 9 | PART 10 | PART 11 | PART 12 | PART 13 | PART 14 | PART 15 | PART 16 | PART 17 | PART 18 | PART 19 | PART 20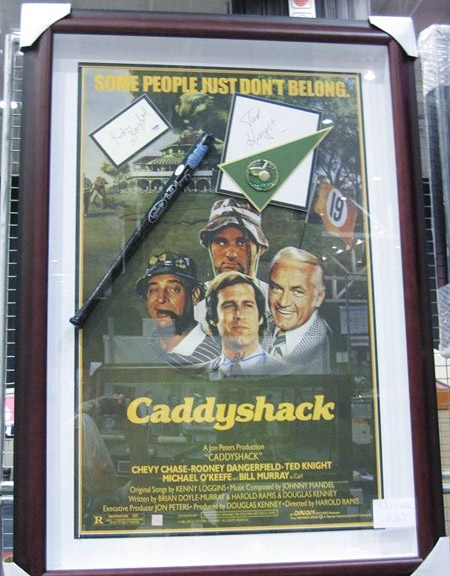 This was going for $1,500. The poster itself was autographed by Ted Knight, Rodney Dangerfield and Chevy Chase. The bat was autographed by Bill Murray during a promotion for his minor league baseball team. Apparently he hates signing stuff -- reason No. 78 why Murray is the most infamous celebrity curmudgeon in Hollywood. By the way, I looked everywhere for "Shawshank" stuff. Nothing. Thought for sure I'd find something crazy like Andy's game-worn prison uniform or Andy's Bible with the rock hammer cut out of it. Nope.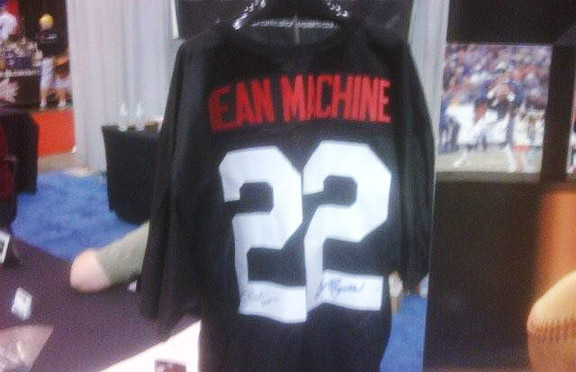 This made my heart skip a beat when I saw it -- I thought it was from the 1974 "Longest Yard," but it was actually from the Adam Sandler remake. Well, then. (Sound of me walking frantically away.)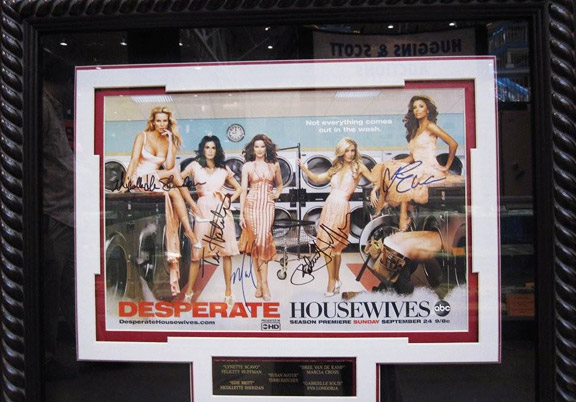 This had a price tag of $399, which would only make sense if they included four autographed Botox needles. Can you think of a worse investment for 50 years from now?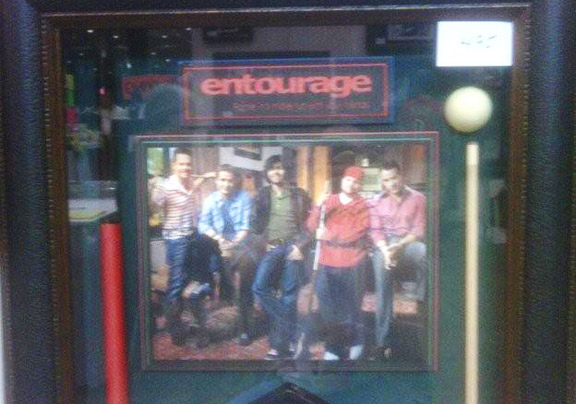 You're right, this is worse.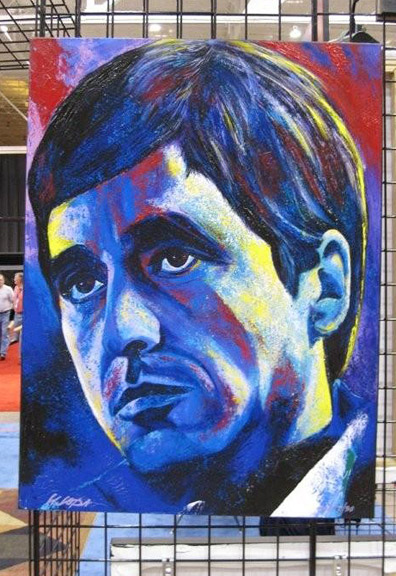 Part of me wanted to buy this, then walk around the convention holding it with a crazy look on my face while screaming at people, "What are you looking at? HUH?" By the way, how has this painting not appeared in an "MTV Cribs" episode yet? Or has it?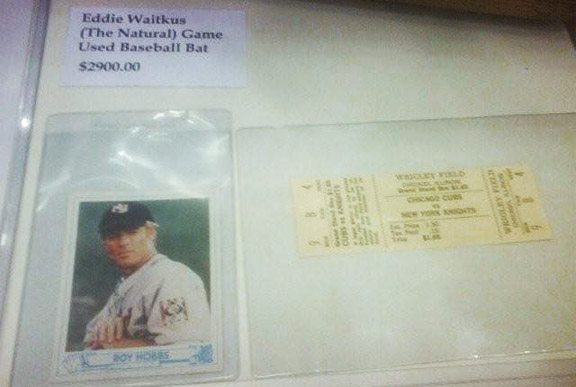 Saw this on Thursday: It's the actual baseball card and ticket stub they showed in a montage during "The Natural," along with the signed baseball bat of Eddie Waitkus (the real-life player who was shot by a stalker) going for $2,900. I made a mental note to come back and negotiate with the guy for the card and stub only (who wants an expensive Waitkus bat?), then forgot to look for him Friday. More of the cards are available online (they printed a few of them), but the ticket stub? Nowhere to be seen. I have a lot of regrets.
CLICK HERE FOR NEXT GALLERY
The Sports Guy
Bill Simmons (
@BillSimmons
) is the editor-in-chief of Grantland and the author of the
New York Times
no. 1 best-seller
The Book of Basketball
. For every Simmons column and podcast,
log on to Grantland
. To send him an e-mail, click
here
.