Commentary
Tom Brady's hairy situation
Originally Published:
October 12, 2010
By
Hampton Stevens
| Special to Page 2
Hair can pull teams together. Guys will all grow beards, as the Oakland A's Mustache Gang did. Guys will all shave their heads. The St. Louis Cardinals tried that trick this year. All it got them was bald.
Hair also can cause problems. Especially, it seems, in Boston. Red Sox fans have never forgiven Nomar Garciaparra for refusing to shave his head. Now, the deadliest tandem in the NFL seemingly has been broken up by a fight over Tom Brady's hair. The rumor from Foxborough, roundly denied by everyone involved, is that a squabble between Brady and Randy Moss hurried the wide receiver's exit from New England. Brady was overheard telling Moss to trim his beard -- locker-room talk for "I'm the boss of you." Moss countered that Brady's Justin Bieber-style haircut makes the quarterback look like a girl. But it doesn't. It makes him look like Justin Bieber.
The next thing you know, Moss is wearing purple. Now Page 2 is worried about the Patriots. The team can't afford to keep losing players in fights over Brady's luscious, long locks. We've come up with a bunch of cool new hairdos that Tom can try. Provided, of course, he can get his wife's permission.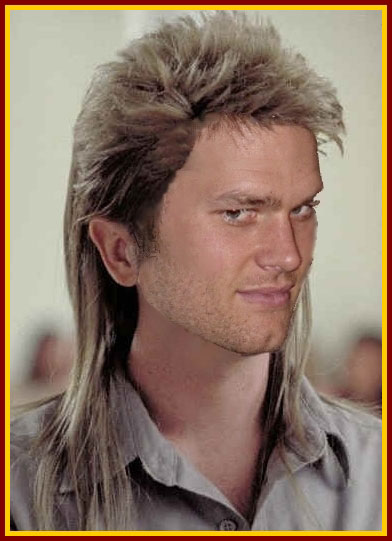 The Brady Mullet
Brady's fashion sense is a little forward for football. Problem solved with this timeless classic. The mullet never goes out of style, because it was never stylish to begin with. And there's no more worrying about looking girly, either. Nothing says masculinity like the mullet.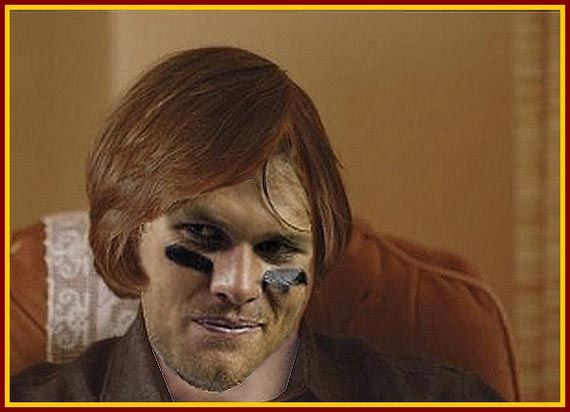 The No-Country-for-Tom-Brady
The slightly modified version of Brady's current cut leaves enough of his tresses long to keep his wife happy. Plus, looking like a mass murderer could help intimidate defenders. Would you really want to tackle a guy who might shoot you in the forehead with an air compressor?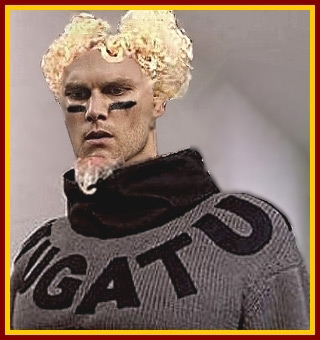 Brady Mugatu
If he pulls this look off, you'll see athletes' smeary eye black as the hottest accessory on the runways next spring.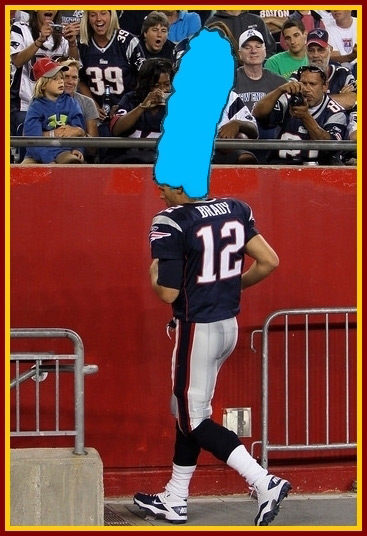 Marge Brady
Sure, the look is fabulous. But Brady would need a ladder and help from two teammates every time he wanted to put on his helmet. Or he could just ask Pittsburgh Steelers safety Troy Polamalu for tips.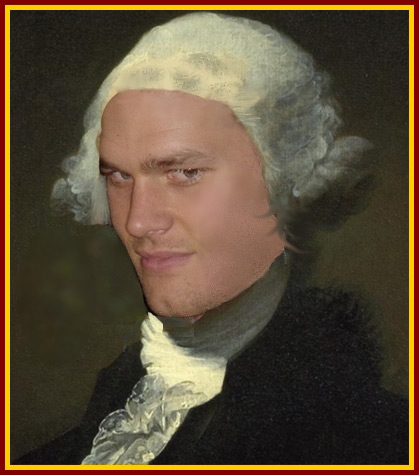 George Washington Brady
After all, the man is a patriot. And a Patriot.
Hampton Stevens is a contributor to Page 2 and ESPN The Magazine. He also has written for Playboy.com, Maxim, Atlantic Online, the Kansas City Star and many more publications. He lives in Kansas City, Mo., with his girlfriend and two dogs.