Commentary
A personally conflicting World Series
Updated:
October 28, 2009, 4:58 PM ET
By
John Werley
| Special to Page 2
I am dreading a certain phone call.
At this point, I don't even want to make eye-to-screen contact with my phone for fear I will somehow telepathically incite it to ring.
When it does ring, I will be asked a series of unanswerable questions on par with "Am I getting fat?" "Do I look older than when we first met?" and "Do you think my best friend is hot?"
You see, as it turned out in my life, karma or God or Babe Ruth or Mike Schmidt's mustache has played a cruel but funny joke on me. And I can hear that first question now:
"Who ya rootin' for -- Yankees or Phillies?"
---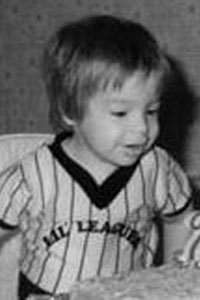 John Werley John Werley has been conflicted about his rooting allegiance for a very long time.
When I was young, growing up about an hour north of Philadelphia, there was a constant familial tug-of-war for my baseball allegiance. My father grew up a lifelong Phillies fan in rural Pennsylvania while my mother grew up across from New York City among the twists and turns of endless suburbs that still perplex me to this day. I grew up at a right angle between the two cities: evenly divided geographically and emotionally between two teams. My heart was torn at the seams like Big Papi's pants on Thanksgiving.
On the scale of fandom faux pas, this team two-timing probably puts me somewhere between the guy with the brand-new hat come championship week and the drunk guy with wandering eyes at the man trough. No matter: My two beloved baseball teams are now playing each other in the World Series.
Glamour versus Grit.
Kate Hudson versus The Phillie Phanatic.
The Big Apple versus Brotherly Love.
I can still remember my first Phillies game. Veterans Stadium had all the warmth of a Colonial-era prison, albeit with more rats. The AstroTurf had the sheen and consistency of painted concrete. On that day we sat in the upper deck, which was about as safe for children as playing laser tag at night in downtown Kabul. My father bought me my first old-school maroon hat -- his quiet fandom a knowing measure of emotional and psychological self-preservation. I quickly realized we were loyal fans of a struggling but proud franchise and I thought, "I don't want to die here today, but I never want to leave." All in all, it was a great afternoon.
I can just as clearly remember my first Yankees game. My mother drove my sister and me to a rest stop on the Jersey border and transferred us over to our cousins like we were illegal fireworks and a jug of moonshine. That drive to Yankee Stadium with my uncles and cousins was the first time I considered the appeal of dumping garbage on exit ramps and lighting cars on fire. Outside the stadium, the city was vibrant. Once inside, the chaos and tumult of our surroundings was intoxicating. Rumors swirled about some opposing fan who got tossed off the upper deck. Palpable history in pinstripes. Loyal fans of a storied and successful franchise. Once again I thought, "I don't want to die here today, but I never want to leave."
Both teams appealed to me in every way and yet in different ways. Sure, I have heard every bandwagon slight dreamed up since the reign of the Jordan-era Bulls. Trying to explain why you root for two teams is about as awkward as discussing STD testing procedures with your grandmother. But fandom is a lot like family: You rarely get to choose, and you unconditionally love what you're given. It's in your blood.
Since then, the Yankees have spent the better part of the past couple of decades at the top of the food chain being successful, if not dominant. No team consistently scares the bejesus out of opposing teams, or incites such fear, hatred and vehement arguments for a salary cap as the Yankees.
Meanwhile, in Philadelphia there wasn't a whole lot to be excited about for 20 years outside of a few great players, a few close calls and a single World Series charge led by John Kruk and Lenny Dykstra. Until last year, the most notable thing to happen in Philadelphia's recent baseball history was losing. I mean losing with a Rocky-esque determination. Ten thousand historic losses. You know who has lost more in the history of the world? No one. Ever. In the History of the World. Not even the French. Cleveland started to feel like a winner by comparison.
But things have changed. The Phillies are no longer futile -- they are defending world champs. And this is the first time the Yankees have moved past the ALCS since 2003. Being a fan of both teams means loving every infuriating, euphoric, hair-pulling, gut-wrenching and ecstatic moment …
---
So when I hear that garbled ring tone coming out of my cell phone, I will pick it up -- despite every firing synapse in my brain telling me I don't have the answer:
"Hey Jaaahn, so who ya rooting for? Yankees or the Phillies? Remembah how many hawt dawgs you ate that day? You got so harrably sick …"
The accent: 100 percent Jersey. The voice: that of my 40-year-old female cousin, an encyclopedia of baseball knowledge and the ringleader of my family's contingent of Yankees fans. She may know more about the Yankees than Hank Steinbrenner and be more loyal to the franchise than Derek Jeter.
She will have no patience with my predicament.
"Whaddya mean ya don't know? Ya gatta root for Jeeta and A-Rawd!!"
Saved by call waiting.
And because I have the luck and foresight of that bird that continuously rams his head into your closed window and then slowly and painfully dies on your porch, I will flip over without looking.
Hi Dad.
"So how do you think Hamels will do? You're rooting for the Phils, right? You think he got too much rest? Did you see the Eagles on Monday? I think …"
After a 20-minute discussion on everything from Penn State's Rose Bowl chances to the fashion sense behind Jayson Werth's flavor saver, I will flip back over to find my cousin still talking.
"C'maaaan, who ya gonna root for? Ya betta say the Yankees! Holdawn, I'm gonna get your uncle on the phone …"
John Werley spent eight years working at New Line Cinema in feature film development, loves the Iggles and the outdoors, and is from the best little town ever.