Philadelphia 27, Cleveland 16
Vick, Eagles make easy work of Browns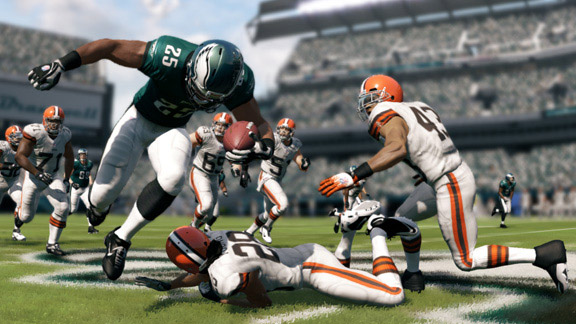 Courtey of EA Sports
Player of the Game: Michael Vick
They might not be the Dream Team, but the Eagles look like a playoff team this season, beating up on the Browns in Week 1 27-16.
Michael Vick threw for 254 yards and one touchdown while also scoring on a sensational eight-yard run, showing off those sweet feet that made him such a "Madden" legend.
On the flip side, rookie quarterback Brandon Weeden suffered from some first-game jitters, completing only 15 passes while throwing two interceptions in his first regular-season game as the Browns signal-caller.