Kansas City 24, Atlanta 21
Chiefs use late rally to knock off Falcons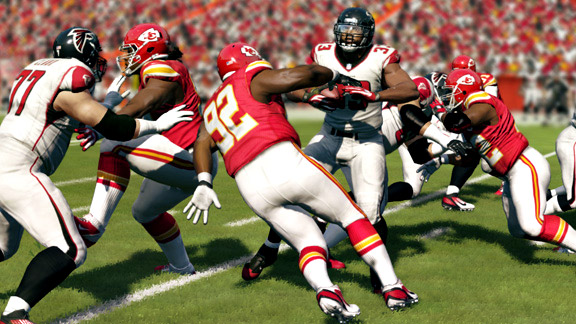 EA Sports
Player of the Game: Javier Arenas
Plenty of pundits are picking the Chiefs as their surprise choice to win the AFC West, and Kansas City doesn't disappoint in Week 1, scoring 14 fourth-quarter points to beat the Falcons 24-21.
The Falcons led 21-10 heading into the final quarter, but the Chiefs finally woke up thanks to a 59-yard punt return for a touchdown by Javier Arenas, followed by a 22-yard score by Jamaal Charles to seal the deal.
Michael Turner ran for 145 yards, including a 65-yard touchdown, in the loss.