New England 38, Tennessee 21
Fourth-quarter burst propels Patriots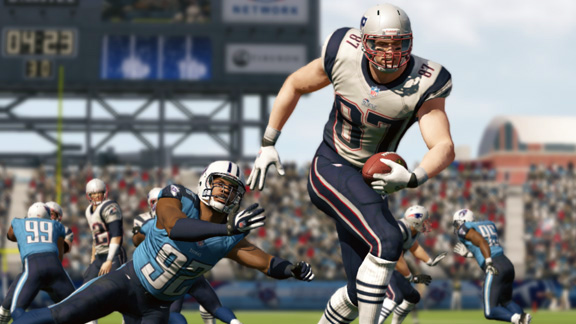 EA Sports
Player of the Game: Rob Gronkowski
The Titans got Gronk'd.
That's the only way to describe the 38-21 thrashing the Patriots put on in this one, as Gronk caught seven balls for 71 yards and two fourth-quarter touchdowns to help New England break away in the 38-21 win.
The Titans led the game 21-17 heading into the fourth quarter, but Brady and crew went nuts, scoring 21 unanswered to not only pull out the victory but also make a breathtaking statement in the process.
Stevan Ridley added 110 yards and two touchdowns on the ground to provide the Pats an effective ground attack throughout the contest.