Baltimore 20, Cincinnati 17
Late TD propels Ravens to victory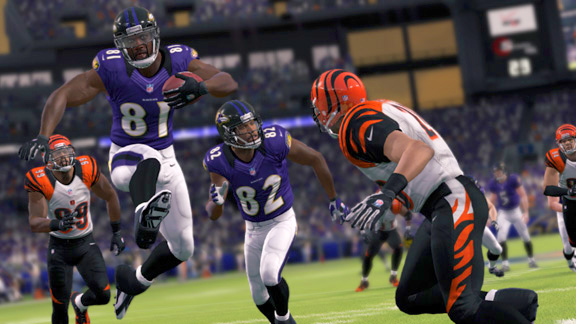 EA Sports
Player of the Game: Anquan Boldin
After leading 17-7 at the half, Cincinnati gives up 13 unanswered to the Ravens, losing the game thanks to a nine-yard touchdown strike to Anquan Boldin in the final minute.
A.J. Green was downright beastly early on for the Bengals, catching eight passes for 94 yards in the first half. But the Ravens D stepped up big time, putting the clamps on Green and the Cincinnati offense, shutting both out in the final two quarters.
Offensive stars for the Ravens included Ray Rice (105 yards rushing) and Bolden (eight receptions for 100 yards and one score), helping Baltimore get its season off to a fast start.