Carolina 30, Seattle 24
It's a bird, it's a plane, it's Cam!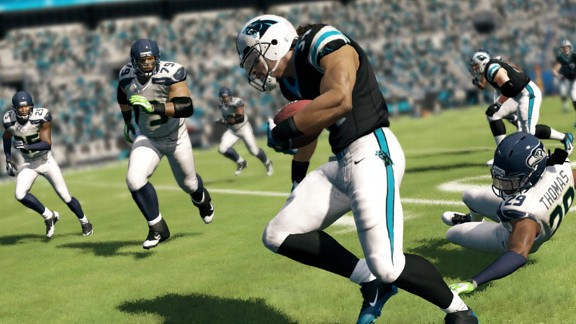 EA Sports
Player of the Game: Cam Newton
Cam Newton looks unstoppable against Seattle, throwing for 199 yards and one touchdown, then rushing for 34 yards and another score as Carolina takes down the Seahawks, 30-24. DeAngelo Williams adds a scintillating 138 yards from the ground, including a 42-yard touchdown to help Carolina win their second game of the season so far.