Indianapolis 34, Kansas City 16
Colts win big thanks to huge game by Luck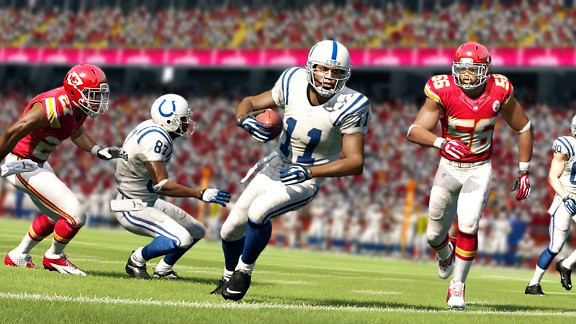 Courtesy of EA Sports.
Player of the Game: Andrew Luck
Andrew Luck throws three touchdown passes to help the surprising Colts surge to their 10th win of the season. And while Luck is controlling things through the air, the Colts' offense is also sparked significantly thanks to the running of Vick Ballard. Ballard is doing the most he can with his touches, rushing for 118 yards on 17 carries including one touchdown.