One brother was a star quarterback at the University of Michigan, then went on to start at quarterback in the NFL and make the Pro Bowl. The other brother quietly toiled as a defensive back at a mid-major, Miami University, then never taped his ankles for the NFL.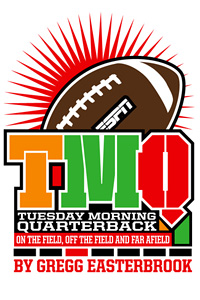 One brother spent his late teen years at Palo Alto High, across the street from Stanford and one of the coolest high schools ever. The other went to a fine high school, but not in California. One entered coaching and had a golden touch, producing quick Orange Bowl and NFL playoff victories. The other toiled with midlevel assistant jobs before finally getting a head-coaching post in 2008, and though doing well, immediately was hammered by the sports press about ending every season with a loss.
The first coach in each instance is the little brother, Jim Harbaugh; the second in each instance his big brother John. You may have heard something about them meeting in that Super Bowl thing you might have heard about.
Forget players, tactics and strategy. What the world really wants to know is -- did they argue in their PJs over games of electric vibrating football? Blame each other for windows broken with baseballs? Was one grounded more than the other? Did one ever try to steal the other's girl?
The Harbaugh brothers were born only 15 months apart. Kids close in birth order may be either best of friends or at each other's throats. Which was it with the Harbaugh boys?
In initial comments about the upcoming Super Bowl, both brothers -- Harbaugh/East and Harbaugh/West to TMQ -- have downplayed their family relationship and said there's nothing worth talking about. This will only serve to convince the press there is!
Get out the old photo albums, Harbaugh clan. It's XII days 'til kickoff of Super Bowl XLVII, scheduled for VI:XXIII Eastern on February III. America needs to fill that time with discussion of something other than the debt ceiling. The Harbaugh boys as feuding kids -- the nation needs the real story.
In other football news, right about now wouldn't you like to be the person who handles Joe Flacco's endorsement deals? Flacco beat Peyton Manning and Tom Brady back-to-back on their home fields. Brady is a future Hall of Famer, Flacco has more to prove. But consider: Baltimore has played four straight games against the Patriots at New England, where Brady holds the cards. In those contests, Flacco combined for 10 touchdown passes and two interceptions. Brady combined for four touchdown passes and five interceptions.
Here's an early Super Bowl indicator. The Packers and Giants, the past two Super Bowl champions, were a combined 19-13 during the regular season, followed by a combined 8-0 in the postseason. The Packers had two 1-3 losing streaks leading up to their Super Bowl; the Giants had a four-game losing streak late in the season leading up to their Super Bowl victory. Maybe that makes the Ravens, who had a 1-4 losing streak late this season, the favorite.
In other news, annually at Super Bowl time, TMQ offers a "Challenge." This year's is the first visual "Challenge." Create a visual -- pictures, animation, video -- on any Tuesday Morning Quarterback running theme.
"Stop Me Before I Blitz Again." ... "Cold Coach = Victory" ... "Cheerleader professionalism appeases the football gods." ... "Coaches punt on fourth-and-1 to avoid being criticized." ... " 'Tis Better to Have Rushed and Lost Than Never to Have Rushed at All." There are plenty of TMQ stalwarts to choose from.
Illustrate any TMQ theme, then submit your entry to TMQ_ESPN@yahoo.com. If you produce a video, upload it to YouTube and send the URL. Humor and creativity should be your goal.
Several entries will be highlighted in the TMQ that follows the Super Bowl, always the top-readership TMQ of the year. I'll point out your work and praise you by name to one of the largest audiences on the Web, and also send you a TMQ memento.
Here's the fine print. No profanity. You can't use NFL video clips because of ESPN contracts with the NFL, which are massive enough to be ballast on a submarine. On a practical basis, the ESPN legal department cannot review every submission to determine whether it trespasses a contract clause. So don't use any pirated NFL image. Also do not use copyrighted music, which YouTube often takes down. Make your own music! Deadline is Feb. 2.
Now the disclaimer that annually appears: "The Tuesday Morning Quarterback Challenge is a challenge, not a contest. We promise nothing, the rules are kept secret even from the judges, and the final decision will be completely arbitrary. "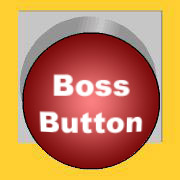 Stats of the Title Round No. 1: Both home teams were shut out in the second half.
Stats of the Title Round No. 2: In its two playoff games, Atlanta went ahead by a combined 37-0, then was outscored by a combined 17-56.
Stats of the Title Round No. 3: The Patriots, third-highest-scoring team ever, averaged 35 points per game until their final game, when they scored 13 points.
Stats of the Title Round No. 4: The Patriots of 2007, highest-scoring team ever, averaged 36 points per game until their final game, when they scored 14 points.
Stats of the Title Round No. 5: The first-, second-, third-, fourth-, fifth-, sixth- and seventh-highest-scoring teams in NFL history did not win the Super Bowl.
Stats of the Title Round No. 6: Quarterback Matt Ryan and head coach Mike Smith of Atlanta are 56-27 in the regular season, 1-4 in the postseason.
Stats of the Title Round No. 7: Atlanta second-half possession results in the NFC title game, at home: interception, fumble, punt, turnover on downs, game ends.
Stats of the Title Round No. 8: New England second-half possession results in the AFC title game, at home: punt, punt, fumble, turnover on downs, interception, interception.
Stats of the Title Round No. 9: Entering the title round, Tom Brady had more playoff victories (17) than the other starting quarterbacks had combined playoff starts (Joe Flacco, 11; Matt Ryan, 4; Colin Kaepernick, 1). Reader stat submitted by Brian Borger of Los Angeles.
Stats of the Title Round No. 10: Baltimore and San Francisco, which meet in the season's final contest, are a combined 6-0 in the Super Bowl.
Sweet Play of the Title Round: Leading 14-13 on the first play of the fourth quarter, Baltimore faced first-and-goal on the Flying Elvii 3. The quarters had just changed -- the Ravens had gone from playing with the wind, to against the wind. New England stacked the line expecting a power rush. Flacco play-faked and threw into the 28 mph gusts to Anquan Boldin, who came from the slot and wrestled the ball away from two defenders. Suddenly Baltimore leads 21-13 in the fourth quarter and a reversal of the Ravens' title-game fortunes seems likely. Sweet.
Sour Play of the Title Round: Ravens leading 28-13 with nine minutes remaining, New England has fourth-and-4 on the Baltimore 19. Having strangely punted three times in Baltimore territory -- see more below -- Bill Belichick decides to go for it.
Tom Brady is flushed from the pocket, rolls left, and has a decent chance to gain the first down by running. But perhaps he knows Baltimore is furious that at the end of the first half, running in the same spot on the field, he started to slide, then raised his foot high and seemed to try to injure Baltimore's Ed Reed with his spikes. The Ravens were furious about that play -- and Brady may know that it means the next time he becomes a runner, the Ravens will reply with no-holds-barred hits. Brady doesn't want to be hit hard, so he throws the ball away. He throws the ball away on fourth down! Sour.
Sweet 'N' Sour Play of the Title Round: Trailing 28-24, Atlanta faced fourth-and-4 on the San Francisco 10 with 1:13 remaining. The Falcons kept six back to block; the Niners rushed four, meaning seven defenders to cover four receivers. Matt Ryan had plenty of time, but no one was open: He forced the ball to Roddy White and linebacker NaVarro Bowman broke up the pass, placing San Francisco in the Super Bowl. The Forty Niners' defense had been out of sync early, but was stout through the second half, shutting out the Falcons on their own field. Sweet.
Atlanta coaches, who all but abandoned the run this season, radioed in 45 passing plays and 21 rushes, though the Falcons led most of the contest. On the fourth-and-4 climactic down, San Francisco was so sure of pass it fielded a nickel with only two linebackers in a short-yardage situation. As Ryan scanned the field pre-snap, he saw only five in the "box," with the closest linebacker well off the ball. Had he simply audibled to a draw, success was likely. But they don't do running plays in Atlanta! Instead of rushing against a pass defense, Ryan passed against a pass defense, and the Falcons will watch the Super Bowl on television. Sour.
Eloise Would Be Jealous: The children's book character "Eloise" lived in the penthouse of the famed Plaza Hotel in New York City. As a child, Al Gore lived in the elegant Fairfax Hotel in Washington, D.C. (That was where he met Ernest Stavro Blofeld, but I digress.) So it's not unknown for the privileged to reside in a fancy hotel. But as attested by full-page ads that ran in a national newspaper last week for The Residences at The Saint Regis Bal Harbour Resort, hotel living for the rich is entering a golden age.
The Residences at The Saint Regis Bal Harbour Resort offer room service from a three-star restaurant, spa, beach outside the door and "the attentive services of discrete Saint Regis butlers." I would certainly want my butlers to be discrete! Units sell for $2 million to $11 million, plus butler and room service. One is on the market right now for $2.2 million for two bedrooms and 2.5 baths, though no direct ocean view.
This isn't some outlier. Residential units at the Four Seasons in San Francisco have a median selling price of $3.5 million. Ritz Carlton now sells residences enfolded in its hotels in Boston, Washington, Berlin and the Grand Caymans, asking prices from $3 million. If you're on a budget, as little as $175,000, plus about $8,000 annually in dues, gets you a studio in the Hard Rock Hotel in San Diego. The Wall Street Journal recently reported that 11 percent of full-service hotel rooms being built in the United States are intended as condos. Only in America! Actually, only in America could the well-off live in hotels and still complain indignantly about having to pay taxes.
Baltimore at New England Analysis: Baltimore wanted this game more than New England did -- it was on the Ravens' faces early, and it was really on the Ravens' faces after Tom Brady kicked toward Ed Reed with his spikes. Maybe it was clumsiness, but it sure looked deliberate. Before the Brady kick, New England had 10 points and was in position for a field goal. The Patriots did not score again after the Brady kick. The Baltimore defense was fighting mad from that moment on.
The whole Patriots team did not seem its normal self. Normally New England doesn't just want to beat you, it wants to beat you by 30 points. Sunday, the Flying Elvii seemed to be sleepwalking. Wes Welker dropped passes twice on third down. Brady threw the ball away on fourth down. Vince Wilfork looked like a JAG -- Just Another Guy.
And Bill Belichick, was he feeling OK? Three times he had the New England offense -- the NFL's top-scoring offense -- punt in Baltimore territory. Belichick punted on fourth-and-9 from the Baltimore 35, fourth-and-2 from the Baltimore 45 and fourth-and-8 from the Baltimore 34. Two of these punts -- of the kind TMQ calls Preposterous Punts -- were followed by the Ravens marching the other way for touchdowns. Clearly the football gods waxed wroth to see Belichick, of all coaches, punt in opposition territory.
Wind was a big element in the game, and Belichick may have been overthinking by trying to force his opponent to punt back into the wind -- instead of just leaving the league's top offense on the field. On one fourth-and-short, Belichick tried to sneak backup quarterback Ryan Mallett out to run a trick play. But the entire Ravens sideline saw a quarterback coming in with the punt unit, and Baltimore called timeout.
When it was fourth-and-1 on the Baltimore 34, Belichick did go for it with a sweet play. Brady turned to the sideline and pounded on his helmet as if to say, "my radio isn't working." As the defense looked at Brady, there was a silent-snap direct snap to Danny Woodhead, who ran for the first down. It was an NFL variant of the "I have the wrong ball" play seen in youth leagues. But when your big play of the night was a youth-league move to gain a couple yards, you didn't want it as much as the other team did.
Baltimore wanted it. The defense jammed the Patriots' receivers and while of course they made some catches, being hit seemed to throw them off their game. After New England's record scoring seasons in 2007 and 2012, the Patriots wheezed out in the playoffs against aggressive press coverage that disrupted Belichick's beloved quick timing routes.
Ray Lewis performed so-so -- he was absolutely crushed by Dan Connolly on a long screen gain by Welker. But Lewis wanted it bad, and his teammates fed off that energy. Note to Harbaugh/East: Harbaugh/West will notice that Lewis is struggling, and attack him.
This game's hidden play came when a Brady completion for a first down was nullified by holding on Nate Solder. An incompletion on third-and-12 followed, then a punt and a Baltimore touchdown the other way.
At halftime the Flying Elvii led 13-7, and the Ravens sputtered on their first possession of the third quarter. Then Baltimore made a huge tactical shift, going to a four-wide offense with offensive linemen up in two-point stances.
Baltimore doesn't show a pass-wacky look often: The tactic was extremely effective, confusing the New England front and leading to three second-half touchdowns. The Baltimore guards and tackles lined up so far behind the imaginary plane across the center's butt -- retreating is an advantage in pass blocking -- that often the Ravens had only three men on the line of scrimmage. But it wasn't called. Expect Harbaugh/West to notice and harangue the officials before the game in New Orleans.
And don't throw baked beans at me for saying this, Boston faithful -- but Belichick won three Super Bowls when he was cheating, and has not won since being caught.
The deciding play of this contest was the Ridley fumble early in the fourth quarter, giving Baltimore possession on the New England 47. New England went into panic mode -- a seven-blitz allowed a 16-yard gain, then a six-blitz allowed the touchdown pass that put Baltimore ahead 28-13. On the six-blitz touchdown, the Pats were in Cover Zero, meaning no safety high. That's a desperation move. New England was sluggish, then seeing the fourth-quarter scoreboard, panicked.
Maybe Ridley should have been called down by contact on review -- his calf seemed down before the ball was free. But it wasn't indisputable when the ball came out, and unless the replay is indisputable, the call on the field should stand. If he had been called down by contact on the field, that call should have stood too.
The larger issue of the play was that Ridley and Bernard Pollard hit helmet to helmet, and Ridley dropped unconscious. The hit was clean -- helmet-to-helmet hits are legal against a ball carrier, and Ridley dropped his shoulders and helmet as Pollard approached, exposing the crown of his helmet to contact. Let's hope Ridley takes it slow in recovering from his concussion. The play was good, hard, clean football, and resulted in a man unconscious. Is a fundamental rethinking of tackling rules called for?
Time for the Unidentified Notre Dame Football Player to Stand Up Like a Man: The Manti Te'o situation has led, as perhaps it should, to this statement last week by Washington Post columnist Melinda Henneberger -- "So many tears for a fake dead girl, but none for a real one." Henneberger refers to the 2010 suicide of Elizabeth Seeberg, a freshman at Saint Mary's College of Indiana, a sister school of Notre Dame University. Seeberg accused a Notre Dame football player of sexual battery -- of groping her without consent, not of rape -- then a few days later took her own life.
Seeberg told her account to the campus-run Security Police department but never went to local police, which might have started an evidence chain. Ultimately the local prosecutor filed no charges: the complaining witness had died. The best-case view of Notre Dame's response is that the school's administration and campus security performed extremely poorly, among other things letting two weeks pass before interviewing the accused student. Until the Chicago Tribune began investigating, Notre Dame cited the Family Educational Rights and Privacy Act of 1974 (FERPA) as grounds to say nothing. In 2011 the Department of Education became involved. Later that year, Notre Dame and federal regulators reached an agreement aimed at improving the school's sensitivity to allegations of sexual misconduct.
When it seemed a heroic young woman died just after urging the Fighting Irish to win a big game, the Notre Dame community felt good about that story. Then Notre Dame administrators learned the dead girl was a hoax that might cause bad publicity for the football program, so "the university reacted within hours, hiring an investigative company to look into the matter." Yet when an actual young woman died shortly after saying a Notre Dame football player did something dishonorable, the university dragged its feet. See Henneberger's detailed 2012 account in the National Catholic Reporter.
Henneberger's choice of words last week may not have been fair. She said tears were shed for the fake victim but "none" for the real one. Numerous Chicago Tribune stories (Chicago is the closest big city to South Bend, Ind.) concerned Seeberg's fate, as have stories on ESPN Chicago and in Sports Illustrated. Perhaps the tenor of the coverage should have been different. But it's not true that no one cared about Seeberg. Indeed, it is likely Henneberger learned about Seeberg because others cared.
Yet Henneberger is right to ask whether what happened is an indictment of Notre Dame football or of the school's administration. The fake girlfriend story is ridiculous; the Seeberg story is a tragedy. The latter should have been granted more significance long before the former came into view.
The question is not whether a Notre Dame football player should be held accountable for a suicide. Causes of suicide are complex, and often the reasons die with the person. Law generally does not attach blame to those who interact with someone just before a suicide, in part because there may have been no clear warning a reasonable observer would perceive, in part because persons who take their own lives may have histories of emotional distress unrelated to any triggering event, although that is not to imply this is the case with Seeberg. The rare instances in which others are held legally culpable for suicides generally involve prison guards or medical professionals who ignored warnings their roles involved watching for. Last year Dharun Ravi was convicted of 15 counts of violation of New Jersey law following the suicide of his Rutgers roommate Tyler Clementi. The charges concerned invasion of privacy and evidence tampering; there were no charges pertaining to Clementi's suicide.
All society can be sure of regarding the suicide is that Seeberg's memory must be honored. But was sexual battery committed against her, then covered up by Notre Dame?
It is not usual for those who have had a harrowing experience to hesitate to make a criminal accusation. But because Seeberg never made one, the answer may never be known. Any victim of a sexual assault is traumatized, and the prospect of going through police procedures and then a trial would be devastating. But police proceedings must happen -- trial often is avoided by plea bargains -- in order first to prove that a crime occurred, second to prove who was responsible. It just can't be any other way.
Last fall, the Amherst College campus was riven when a female former student accused a male former student of raping her, and the Amherst administration of not taking her accusation seriously. Then it was revealed that in the summer of 2012, a male former Amherst student committed suicide, leaving behind a letter saying he had been sexually assaulted by an Amherst student and that the Amherst administration did not take his accusation seriously. Neither the female student who alleged rape, nor the male student who alleged sexual assault, went to local or state police. Their assertions may be true but it is impossible for society to know, absent the public cooperation of an accused party.
Before this item returns to that point, this cannot be said enough: Suicide is a preventable cause of death. Studies show that those who survive suicide attempts are in almost every case glad they did. Studies show that simply talking about suicidal thoughts is more effective than might be guessed. And except perhaps as regards the terminally ill, suicide is not a private act: It harms everyone around the departed, regardless of that person's intent. If you experience suicidal thoughts, ask for help. Asking for help is not shameful, it is admirable.
Now back to accused parties. Notre Dame has been hiding behind FERPA, to say nothing about the man Seeberg accused, though he is an adult, not a minor in need of protection. Regardless of whether Notre Dame is right or wrong to invoke FERPA, the accused man knows who he is. He should speak.
The Notre Dame football player should identify himself and explain his side. This would be excruciatingly difficult, even if he is blameless. Some will never believe anything he says, and rush to condemn him. But announcing his name and saying what he sees as the truth would be the courageous course.
Notre Dame the school talks endlessly about values, and Notre Dame the football program talks endlessly about inner strength. Let's see what these fine words mean. The late Elizabeth Seeberg said a Notre Dame football player sexually assaulted her. That player should stand tall and answer the departed.
Coaches' Employment Office: The Broncos finished second overall on defense and third in the NFL in passing defense. But what have you done for us lately? Denver's secondary broke down on the final play of regulation against Baltimore, and two days later, secondary coach Ron Milus was fired.
Someone had to be scapegoated for the loss. It couldn't be John Fox, who decided to kneel at the end of regulation despite two timeouts; it couldn't be Peyton Manning, who threw a careless interception in overtime; it couldn't be John Elway, who hired Fox and Manning. Football coaches preach, "Win as a team, lose as a team." Then when there's a loss, they point fingers.
Two weeks ago, TMQ noted the succession of quasi-retired time-server types at the helm of the Buffalo Bills and opined, "The Bills need a young, ambitious head coach who wants to make his mark in the sport." Doug Marrone may fit that description. As offensive coordinator of the Saints and head coach of Syracuse University, Marrone has generated buzz as a budding coaching star. Now he is positioned to make his mark -- since the Bills have not reached the postseason for a league-worst 13 years, the team has nowhere to go but up.
Chip Kelly has now left Oregon, which he called "a special, special place" on the same day he broke his promise of just a week before to stay there. Best of luck to him. Maybe he'll win a Super Bowl, but the odds are he won't. Odds are that in three years the Eagles will hand Kelly a generous severance check, then he will spend the rest of his coaching career trying to re-create the fantastic situation he walked away from at the University of Oregon.
Surely Kelly will bring a very fast-paced Blur Offense to the NFL, but bear in mind that the Patriots have already perfected the very-fast-snap. Kelly may also bring a tactic TMQ has long advocated -- going for two when ahead.
Your columnist asked in November, "Why are NFL coaches so reluctant to go for two?" The small number of deuce tries that happen in the NFL are almost exclusively when a team is trailing. Adding a deuce conversion when ahead can have a psychological impact -- as well as adding a point; and football, after all, is about scoring points.
Scoring to take a 13-0 lead against Seattle early in its wild-card game, Washington, benefitting from a Seahawks penalty, could have gone for two from the Seattle 1: increasing the lead to 15-0 might have made a difference. Scoring to take a 19-0 lead early against Seattle in the divisional round, Atlanta had an attractive chance to go for two from point-blank range owing to a penalty: increasing the lead to 21-0 would have impacted the endgame scoreboard dynamic. But teams with the lead almost never go for two in the NFL -- November's column celebrated one team that did -- because coaches fear criticism for not doing the "safe" thing.
Kelly's innovation regarding the deuce is to go for two after the first score. Five times in the 2012 collegiate season, when the Ducks scored to make it 6-0, Oregon went for two, succeeding thrice. An early 8-0 lead causes the opponent to think, "Holy cats and little fishes, the game just started and already we are down by more than a touchdown."
Beyond the "Fringe:" Last week, Fox's "Fringe" took its final bow. "Fringe" was a fun show that overstayed its welcome, veering from spooky, to inventive and clever, to absurd. Its finale leaves television painfully short on sci-fi.
In the series, historic events in multiple universes -- see below -- revolve around a handful of characters. Walter Bishop, an eccentric scientist, invents a time machine, a teleportation beam, three different kinds of doorways into another dimension, a drug that confers superpowers, an antigravity serum, a device that lets a person enter another's thoughts, and a machine that is described as able to create or destroy an entire universe. Yet he's so scatterbrained that he inherits controlling shares in the world's largest corporation, and a few episodes later he -- that is, the scriptwriters -- forgets all about this, and is depicted as hard up for money.
In the first season, FBI agent Olivia Dunham was the lead character; as the show evolved, she became second fiddle to Bishop and his son Peter. Actress Anna Torv, who played Dunham, is a fetching woman. The show gave her a severe, cold persona devoid of sensuality. Gorgeous actress blends into the scenery -- this really must be science fiction!
Plots of the first four seasons hinged on a mirror universe with an Earth/B similar but not identical to ours. When the show was unexpectedly renewed for a fifth season, just after the mirror-universe story wrapped up, the writers had our world invaded by soldiers of a terrestrial dictatorship 600 years in the future. Future humans were described as incapable of emotion ("This thing you call love, what is it?" one asked in a line that has appeared in about 10,000 sci-fi movies and shows) but super-intelligent. Yet they made comments like, "The chances of success are 99.994562," which only an idiot would say.
Evil people from the future invaded today's Earth in order to -- actually, viewers never found out. The future guys made cackling references to a plan to render today's humanity extinct, but if they did that, then how would they themselves later evolve? Coming from the future, they should have already known their sinister plan would fail in the series finale, since from their standpoint the events of the show happened in the past.
Time-travel plots are rife with paradoxes, but "Fringe" took them to another level. The future guys are constantly trying to figure out what's going on in the present. They should already know! What to us is the present would to them be the stuff in history books.
In the finale, the cranky old scientist travels into the future to stop the event that caused emotions to be outlawed and the evil society to form. He succeeds, and the last reel is a happy ending. But if Walter Bishop stopped the development of the future dictatorship, there never would have been any bad guys sent back to attack the present, and thus never any reason for Bishop to travel into the future to stop them.
Oh well. At least we learn that in the future, Harvard University is a short walk from Battery Park in downtown Manhattan. Current distance: 218 miles.
Here is a guide to the "Fringe" realities.
Universe/A: Ours, at the beginning of the series. A malevolent terror group called ZTF, funded by the world's richest man, is causing horrifying bio-attacks. Agent Dunham has visions of the coming obliteration of Boston. Also, she can travel to other dimensions just by willing it.
Universe/B: A parallel dimension where the Twin Towers stand, because 9-11 did not occur. The world's richest man has fled there, and doppelgangers of the show's characters exist as well. Back in Universe/A, all mention of ZTF, focus of the first season, has vanished.
Universe/C: Twenty years into the future of Universe/A, decay of the barrier between these two realities is causing horrifying destruction on both sides. If the mirror universes touch, both will be crushed out of existence. On the upside, Olivia Dunham can now control objects with her mind.
Universe/D: An astonishing machine built by unknown beings first was sent backward 250 million years in time, then buried by other unknown beings, then the pieces were dug up by the FBI in the present, then assembled into a device that can seal the rift between Universe/A and Universe/B. This stops the decay but renders the two realities forever separate and unable to communicate. Peter Bishop, now a heartthrob character, must control the machine, with the complication that controlling it causes him to cease to exist. His disappearance is watched over by kindly time travelers who are trying to prevent the universes from touching.
Universe/F: Peter returns to existence in some unspecified way, creating an all-new "timeline" in which characters who died are alive again. In this timeline the observers from the future are starting to act creepy, but so far there are only a few. The last kindly future guy can travel spontaneously all the way to the Big Bang and back. Yet he has no clue what will happen the following day.
In Universe/F, Olivia has lost her superpowers. Characters talk about the other timelines -- how do they know other timelines existed? At least continuity problems are solved. In the first season, Peter and Olivia had never met; by the third season, they are depicted as childhood sweethearts. In the first season, Walter's weekend house is on Cape Cod. In subsequent seasons it is the same house, but on a lake in upstate New York. New timeline!
Universe/G: Exists only for a few moments. Leonard Nimoy appears in a cameo as the world's richest man, this time possessing a machine that will vaporize all previous universes, replacing them with a single, serene universe in which there are only -- ready? -- talking, herbivore, herding animals, who view Leonard Nimoy as their god. Walter Bishop thwarts the Universe/G plan, and Nimoy vanishes into the air.
Universe/H: An army of time travelers from the year 2609 invades the present to enslave humanity. As luck would have it, not a single one of the future soldiers can shoot straight. Suddenly it's easy to go back and forth into the parallel dimension, which was supposedly forever sealed off. Over on the parallel Earth, there has been no invasion from the future. Maybe pop music is better, too.
Universe/H.5: Walter Bishop creates a tiny "pocket universe" to hide a valuable item from the time-traveling bad guys. And they are all guys. Apparently centuries in the future there will no longer be women, making this book prescient. The pocket universe resembles an Art Deco apartment building suspended in a cloud of computer-animated special effects. Creating an entire universe, albeit tiny, requires flashlight batteries, tin foil and some wires. Seems about as likely as this.
Universe/I: The aging scientist propels himself centuries into the future to prevent a gene researcher from making the mistake that caused the evil world of 2609 to come into existence. The instant Walter Bishop steps into the time vortex, he has already either succeeded or failed. He succeeded, because everything becomes Universe/A again. In the show's final scene, Peter Bishop receives and contemplates a letter from his vanished father, who is marooned in the future and now to outlive his son by centuries. So: Across multiple universes and 600 years, the United States Postal Service still is in business.
Third-best "Fringe" line: "I don't feel at home here. I'm from another dimension."
Second-best "Fringe" line: "I took this device from the future long ago."
Best "Fringe" line: "The man I fell in love with would not try to destroy the entire universe. That just doesn't sound like William."
San Francisco at Atlanta Analysis: Under Mike Smith and Matt Ryan, the Falcons have been effective in the regular season but duds in the playoffs. Hosting the first-ever NFL conference title game in Atlanta, 8-1 at home, the Falcons seemed to enter as juggernauts. But they've beaten themselves in the playoffs before, and they found a way to do it again.
The power-football Falcons of 2006, who led the league in rushing, are a distant memory. This year's Falcons threw the ball well but were only 29th on the ground. San Francisco opened in a nickel to stop the pass. Early, Atlanta passing was effective. But the Atlanta sideline never seemed to say, "Hey, let's run against that skinny nickel defense." Reaching third-and-4 on the San Francisco 10 with 1:18 remaining, holding two timeouts, Atlanta went incompletion, incompletion, Super Bowl hopes over, throwing both times against a nickel.
Michael Turner was injured during the game, but the Falcons have gone pass-wacky earlier in this season, including when they were ahead and needed to grind clock the week before against Seattle. It's been as if the Falcons' brain trust traded a king's ransom for Julio Jones, and felt the need to prove that putting all its eggs into the aerial game was the right move. The NFL is a passing league, but a team that doesn't even try to run allows the defense to dictate terms.
Harry Douglas fell down on what might have been a touchdown catch-and-run with four minutes remaining. Douglas had beaten Carlos Rogers on a stutter-go, and Rogers was trying to deliberately hold him -- attempting to give up a holding penalty rather than six points. No flag, and Douglas stumbled. Of course had he stayed on his feet and Atlanta won, this column would say what geniuses the Atlanta brain trust was for putting all its eggs in the passing basket.
TMQ tracks Hidden Plays, which are plays that never make highlight reels, but impact game outcomes. Leading 24-21 midway through the third quarter, the Falcons had second-and-8 on their 29. The play call was messed up -- though Atlanta called nearly all plays from a no-huddle, and San Francisco did a lot of no-huddle, both teams were using slow no-huddle, running down the play clock before snapping. San Francisco and Atlanta combined for just 117 offensive snaps, a low number; there were 153 snaps in the AFC title game. If you're going to use a slow pace, why not just huddle and forget the chicken dancing at the line of scrimmage?
Seeing the play clock approach zero, Ryan called timeout. At the endgame, the Niners would reach fourth-and-5 on their own 15 with 54 seconds remaining, Atlanta having just spent its third timeout. San Francisco let the clock go down to 13 seconds before punting, and all Atlanta had left was an attempt to run the hook-and-lateral. Had Ryan not used a timeout in the third quarter, Atlanta could have stopped the clock once more and gotten possession near midfield with about 45 seconds, and Atlanta has staged several less-than-a-minute game-winning drives this season.
Quarterbacks almost always call timeout to avoid a delay-of-game penalty, but should they? On the day, Atlanta gained 477 yards and averaged 7.2 yards per offensive snap -- making up 5 yards would seem a lot easier than making up a lost timeout.
I asked Brian Burke, author of the invaluable website Advanced NFL Stats, to analyze whether a team about to exhaust the play clock should take the 5-yard walk-off in order to keep the timeout. His reply: "It's a hard problem. The value of a timeout can range from zero, if you're ahead by a lot in the second half, to about 0.10 WP in my system, which is huge -- meaning 10 percent increase in Win Probability -- for a trailing team that need to get the ball back late in the game. I arrive at this number by equating a timeout to 40 seconds of clock. But that 0.10 WP value is the upper bound. The value of a timeout could be less.
"In the common situation where the offense is about to be called for delay of game when it's not the closing minutes, and the offense spends a timeout, consider: NFL teams convert 67 percent of the time on first-and-10, and 55 percent of the time on first-and-15. So on first down take the penalty and keep the time-out, this doesn't do much damage to your odds of making another first down on that possession. But if it's third-and-1, then use the timeout: NFL offenses convert 72 percent of third-and-1 situations, versus 44 percent on third-and-6. There's a clear benefit to using time-outs to avoid a penalty once a short-yardage down is reached.
"So I would say: In the first half, use a timeout to avoid a delay penalty unless it's first-and-10 or second-and-long, or unless the time-out is your last. In the second half, use a timeout to avoid a delay penalty only on third-and-short or fourth-and-short when you intend to go for it. And at any point in the fourth quarter if it looks like you may be trailing within one score in the closing minutes, all your timeouts become much more precious than five yards."
As for the Niners, they found out what happens when they try to use Colin Kaepernick like Alex Smith. Expecting the Falcons to be prepared for the zone read -- and the Falcons were prepared, opening in a college-style 50-front defense with wide linebackers to prevent the quarterback from "pulling the ball" and veering wide -- San Francisco seemed like it hoped to surprise the hosts with a traditional pro-style pocket-passer offense. This did not work; early in the second quarter Atlanta led 17-0 and had 182 yards of offense compared to minus-2 for San Francisco.
At that point the Squared Sevens switched back to the zone read, and though the wide linebackers usually forced Kaepernick to give to the tailback -- Kaepernick finished with 162 fewer yards rushing than the previous week, not the sort of stat usually associated with a quarterback -- after switching to the zone read, San Francisco outscored Atlanta 28-7 for the remainder of the contest. This pretty much suggests that even with an extra practice week to prepare for the Ravens, the Forty Niners will sink or swim in the Super Bowl with Pistol looks.
San Francisco's other big indicator is its offensive line, which started slow at Atlanta, and finished extremely strong. The final two San Francisco scores were untouched touchdowns, one on which the Falcons' linebackers were crushed at the point of attack, and everybody else on the defense took the down off.
You Can't Make This Sort of Thing Up: A Belgian woman drove 900 miles in the wrong direction through three countries and claimed she didn't notice.
Trojan Horse, Indeed: "It's disappointing any time you don't win enough. That's what it comes down to in this business, winning enough." -- USC men's basketball coach Kevin O'Neill, after being fired last week.
There's no doubt O'Neill's statement is true -- big-college sports has become a "business." Forget education, all the boosters and television audiences care about is wins. O'Neill was fired by Pat Haden for the sin of a 7-10 record. Haden took over as USC athletic director promising to clean house and put integrity first after numerous NCAA sanctions, but now seems to be just another guy who cares about nothing except winning. Didn't USC once claim to be a university?
Hey Everybody, Look at Me: Last week, TMQ zinged J.J. Watt for pointing at himself during games. Reader Doug Williams of Pittsburgh writes, "Watt's immature dancing is a learned behavior. One need look no further than the AFC title game for the prime example of that. Ray Lewis points at himself constantly, he even has a pregame song so he can go through his outlandish gyrations. The result? He is lauded and praised by the sports media. That is the stuff that makes TV, and those are the tactics young players imitate in order to get attention."
Clear the Decks! Prepare to Dive! The submarine conspiracy show "Last Resort" has its series finale on Thursday, which ABC is puzzlingly promoting as the "season" finale.
Fans of the show are bemoaning that because cancellation will stop "Last Resort" after just 13 episodes, there won't be time to explain why the never-seen president of the United States faked evidence of terrorism to justify a nuclear first strike against Pakistan. For a series whose ultimate subject is treason in the White House, "Last Resort," fans complain, has never actually shown viewers the Big Bad character.
Aha, but TMQ thinks viewers have seen him -- the Big Bad is Kylie's super-rich industrialist father, who owns the nation's largest defense contracting firm. (All actual large defense contractors are public companies.) The Big Reveal at the end may be that Kylie's father is pulling the strings on the president, and wanted to start a nuclear war in order to increase the Pentagon budget. Such an ending would be trite, but scriptwriters could get through it in an hour, which on television is 42 minutes, while tying up the obligatory steamy-passion subplots.
Next Week: The coveted "longest award in sports" -- the Tuesday Morning Quarterback Non-Quarterback Non-Running Back NFL MVP.
In addition to writing Tuesday Morning Quarterback for Playbook, Gregg Easterbrook is the author of "The Leading Indicators" and seven other books. He is a contributing editor for The New Republic, The Atlantic Monthly and The Washington Monthly. His website can be found here, and you can get a notification on Twitter when TMQ is posted.