May, 10, 2010
05/10/10
5:26
PM ET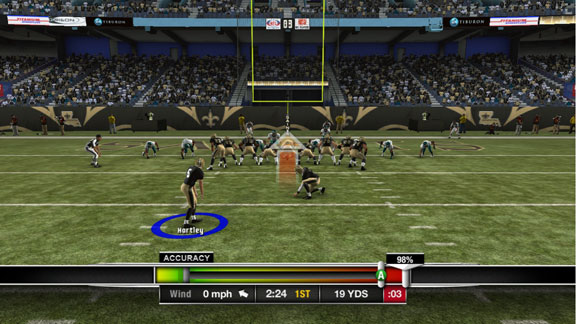 EA SportsIf you buy "Madden 11" used, you'll need to pay $10 to play online.
In what appears to be an effort to combat the rising sales of used games (the publishers don't make a dime when you buy used), EA Sports is introducing a new initiative called Online Pass. Beginning with "Tiger Woods PGA Tour 11" gamers will now need to register with a game-specific online code to unlock full online access as well as any bonus content to sports games on the Xbox 360 and PS3. And while an Online Pass will be included with the purchase of a retail copy of the game, if the original access code has already been redeemed (hint: you bought a used copy), then you will need to purchase a new Online Pass for $10. Gamers who buy used will also be able to try a free 7-day trial of Online Pass to give the features a test drive before plunking down additional dollars.
In talking about Online Pass on his blog today, EA Sports president Peter Moore wrote: "This is an important inflection point in our business and one we think is fair because it allows us to accelerate our commitment to enhance premium online services to the entire robust EA Sports online community. And we're delighted that GameStop is offering their support of this program as a place for gamers to purchase points that provide access to downloadable content from EA at their stores and through their website.
"Meaningful online features are keeping games in their consoles longer and creating more value and a richer platform for competition. We intend to continue investing in the experiences that consumers are asking for most."
That's funny, with so many consumers still out of work, I doubt any were asking to experience a lighter wallet.
ESPN ARCADE
The sequel to our most popular game is here. How's your return?

Run timed routes, beat DB's to the end zone and score.

Hit your receivers, dodge defenders and rack up TDs.