August, 10, 2010
08/10/10
6:19
PM ET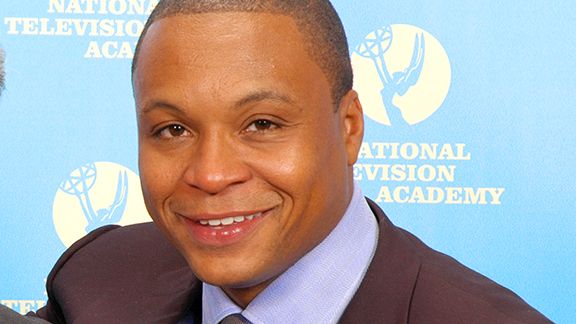 Marc Bryan-Brown/WireImageGus Johnson grew up playing "Madden", now he's the voice of the game.
"Get this man a new contract!" Gus Johnson yells as Frank Gore speeds down the sideline for a 92-yard touchdown run. "The Inconvenient Truth strikes again."
But this isn't opening weekend I'm listening to or even a game from last season. This is "Madden NFL 11," where Johnson has been brought in to do play-by-play as part of a major overhaul to the audio portion of the game. And while I'm used to Gus Johnson yelling at me from my TV on a weekly basis, what I wasn't prepared for is how the energetic announcer's enthusiasm would translate to the world of "Madden." Johnson shines in the game, especially during long runs as you actually hear the excitement in his voice rise as you juke your way into the open field.
"The play-by-play guy is the narrator of the game," Johnson tells me as we sit inside the EA Sports sound studio before a recording session. "You not only want to make 'Madden' sound more authentic, but what I want to do is bring more passion to the game. Even though I'm a play-by-play guy, I get excited. I'm screaming when something great happens, and it's important to bring that new energy to 'Madden.' Hopefully we accomplished that goal."
ESPN ARCADE
The sequel to our most popular game is here. How's your return?

Run timed routes, beat DB's to the end zone and score.

Hit your receivers, dodge defenders and rack up TDs.